Nom Nom Paleo
Michelle Tam and Henry Fong are the creative powers behind Nom Nom Paleo's recipes and cheeky personality. In this Q&A with Kyle Hildebrant, principal partner at OVO, Michelle and Henry discuss the evolution of the brand—from blog to James Beard nomination and New York Times bestselling cookbooks "Nom Nom Paleo: Food for Humans" and "Ready or Not!", and what's next for Nom Nom Paleo.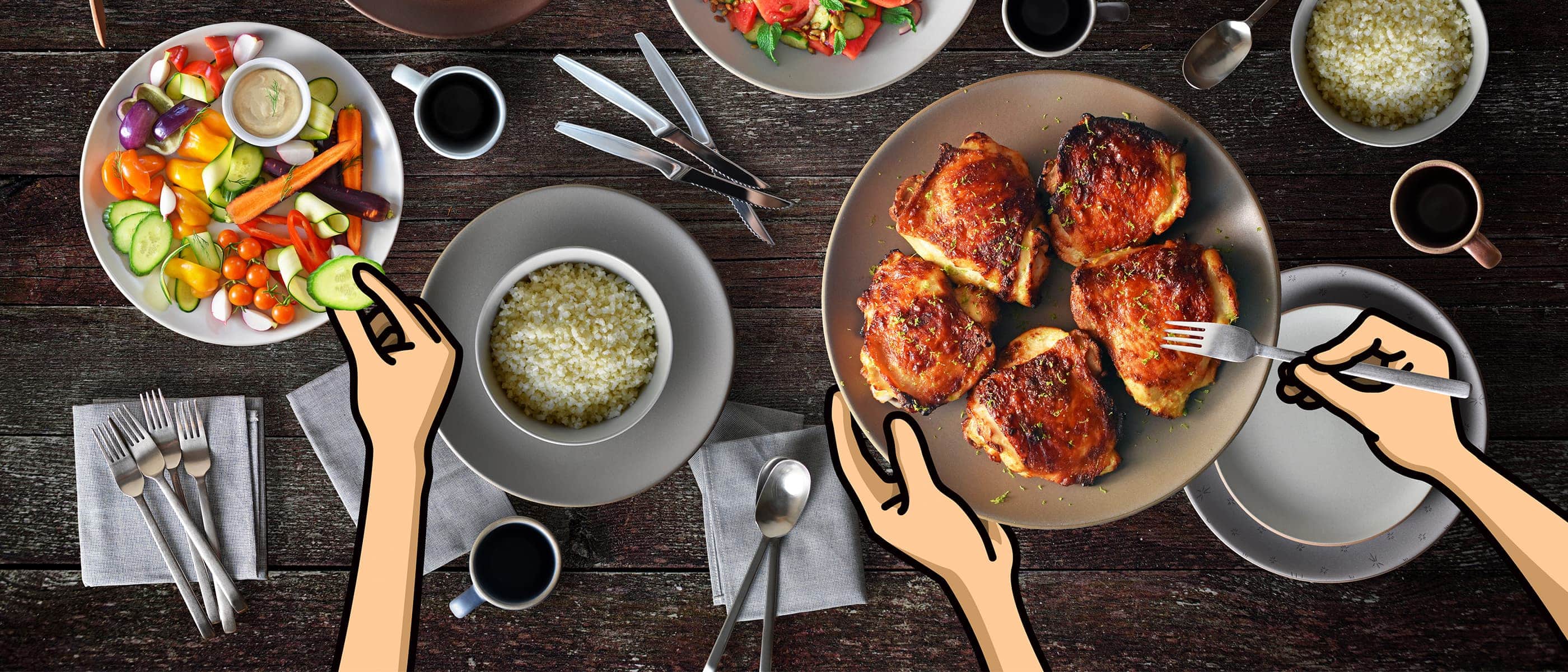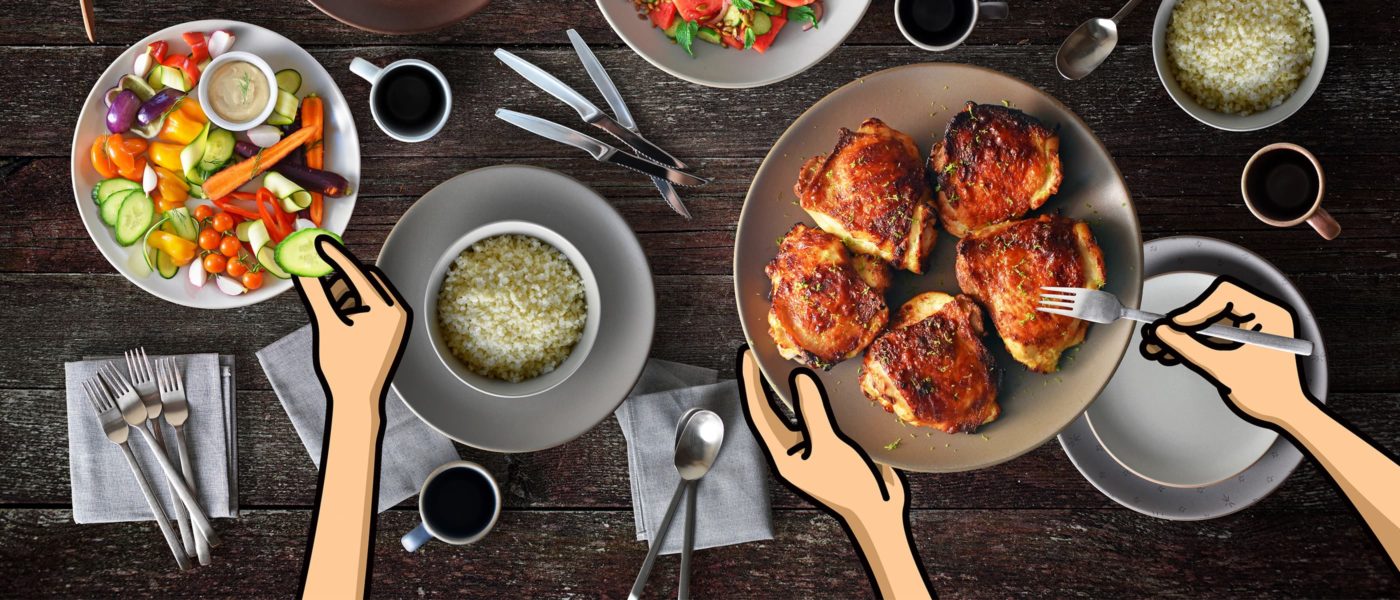 For Nom Nom Paleo® co-creators, branding was an evolution guided by authenticity and relatability.
Kyle Hildebrant: Describe your journey to Paleo—how did it begin and how did it turn into the Nom Nom Paleo brand as it is today?
Michelle Tam: It all started right near the children's section of our gym—Henry and I were two out-of-shape parents who were trying to get back into shape after our kids started sleeping through the night. Henry found Paleo accidently. While doing P90X, he was introduced to Mark Sisson and a new way of eating called the Primal Blueprint. He'd come home and tell me about it and say, "Hey, there's this new way of eating that sounds really intuitive where you just eat whole unprocessed foods. Maybe fat isn't so bad for you, and maybe meat isn't so bad for you as long as you're picking the right animals that are properly raised?"
I remember thinking that [Paleo] was totally crazy and that it went against everything I'd been taught as a nutritionist.
I remember thinking that it was totally crazy and that it went against everything I'd been taught as a nutritionist. But when Henry tried it, he got 6-pack abs almost immediately, and he started being more active and feeling really great. I was working out just as hard or harder—counting all of my calories—but I just felt worse—and looked worse. I decided to give Paleo a try on an Alaskan cruise, and I felt so great almost immediately that I wanted to tell everybody. I started telling my sister, and she told me how annoying I was, so I started a blog. And that's how it started.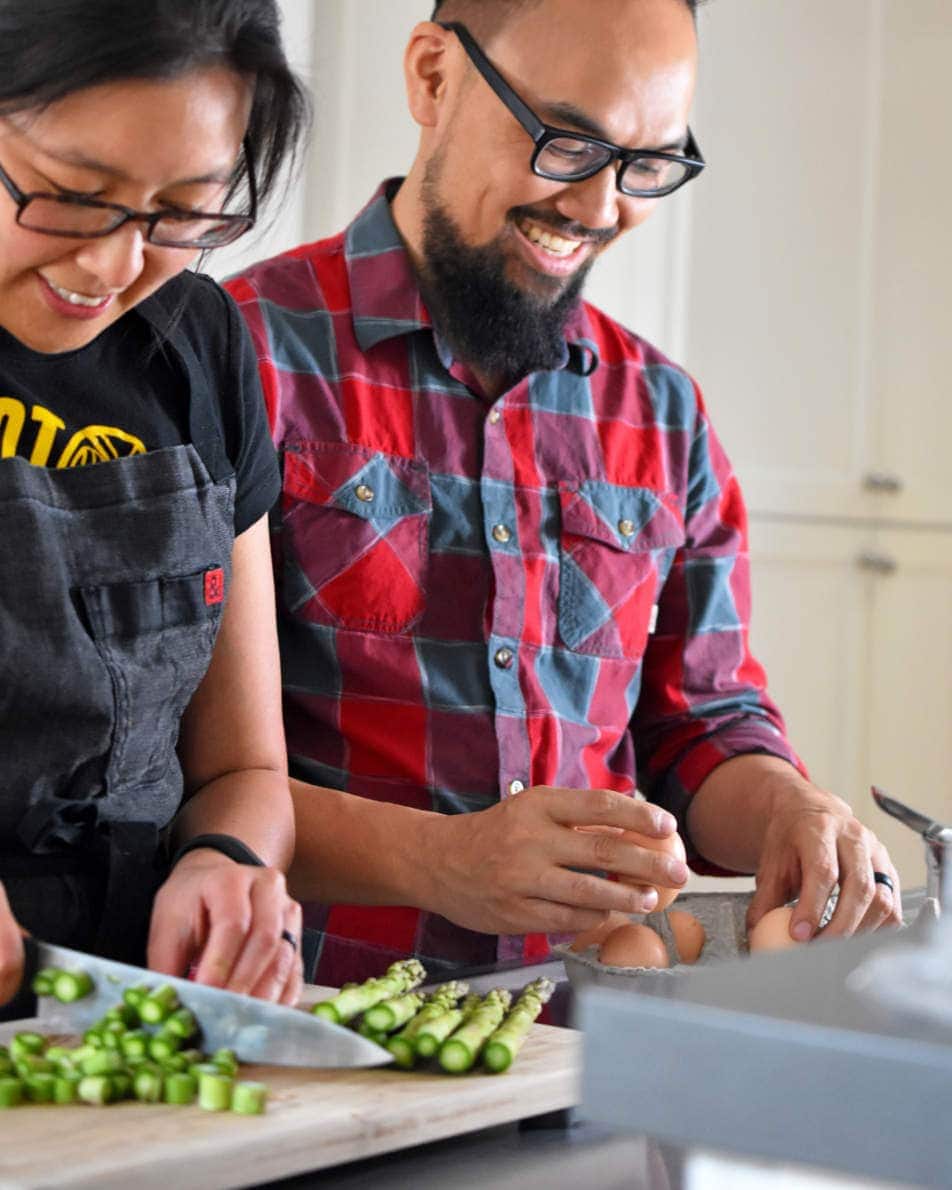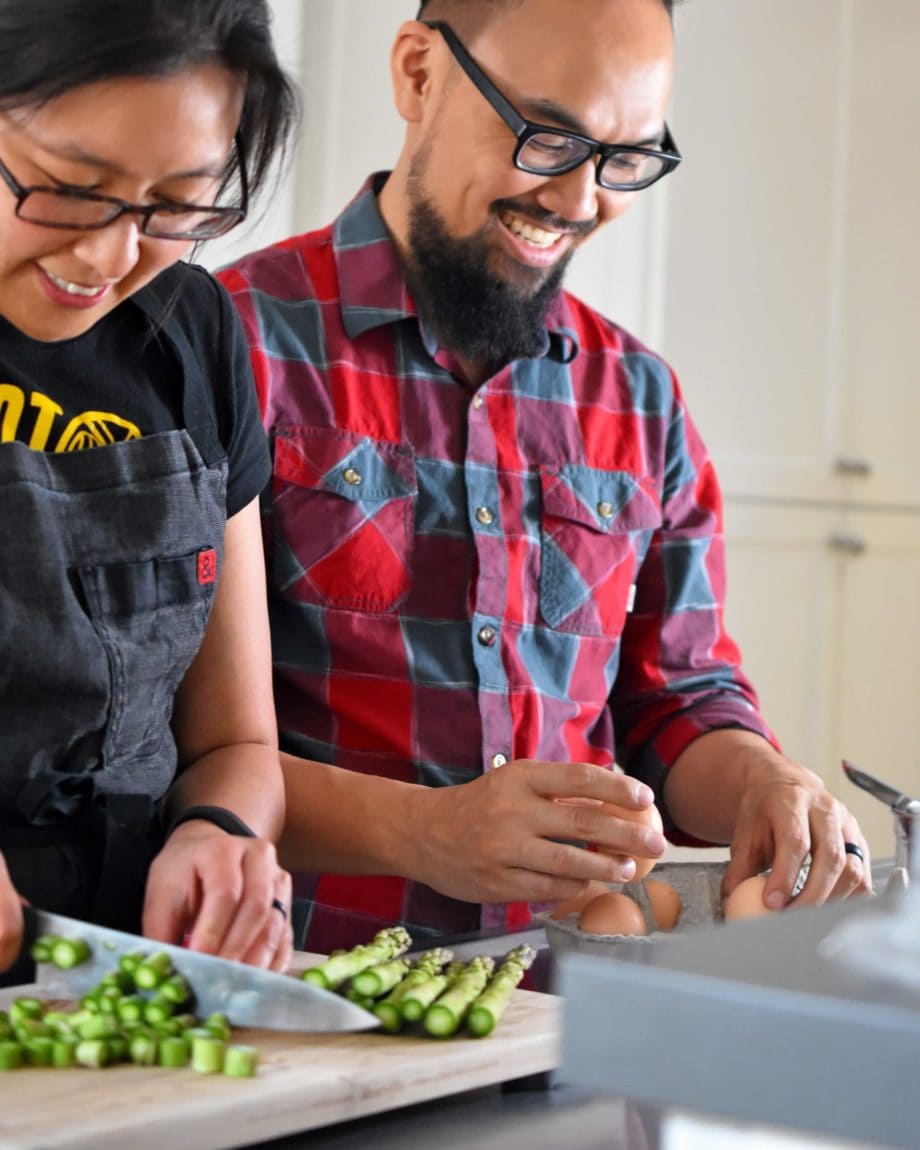 Back then, in October 2010, I would write whatever I wanted, and I didn't think anyone would read it. It was literally just me writing about places that we went out to eat; I really wasn't cooking my own meals, and when I did start cooking, I began by adapting other people's recipes. I never thought people were reading, and I swore all the time, because with young kids at home, the blog was the only place I could swear.
Kyle: The visual style of Nom Nom Paleo is an unmistakable part of the brand. The cookbook is like no other. A graphic novel, of sort—and there's even a "Mini-Michelle" Action figure. Can you talk more about the process of developing this style and the role it plays in marketing the brand?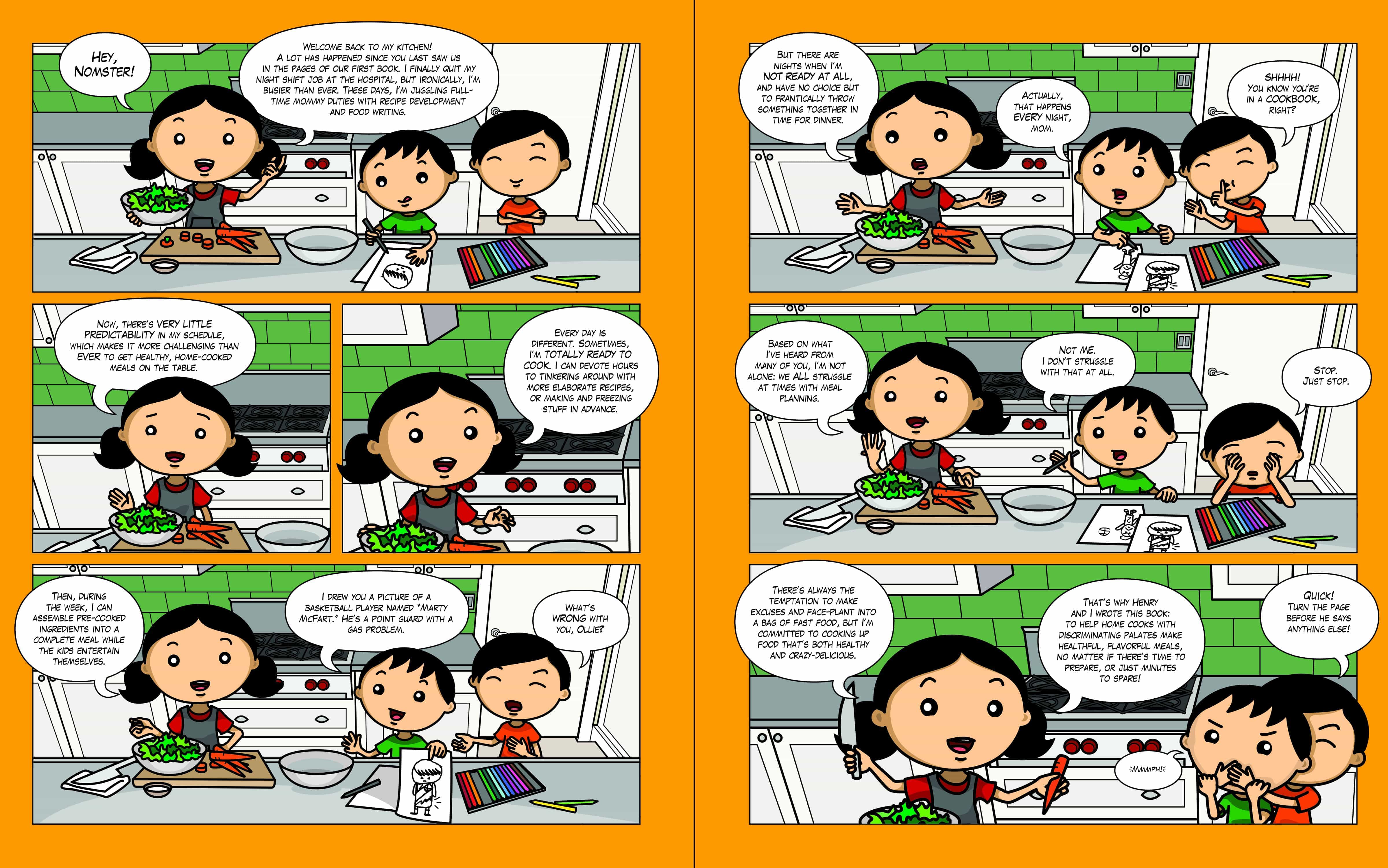 Graphic novel-like style defines the visual aesthetic of Nom Nom Paleo
Michelle: Henry's like the wizard behind the curtain; everything that is beautiful and cool-looking about Nom Nom Paleo is all Henry. Henry has been drawing a version of me for 25 years: In college, Henry had a daily cartoon strip in the Daily Californian, which is the UC Berkley Newspaper, and back then I used to be this mean little Asian girl named Mei Mei. I attribute that to that fact that I used to eat gluten and felt terrible all of the time, so I was really grouchy. We've always had these cartoons, but it has changed as we have aged. We're family-friendly and fun now—I'm not grouchy anymore (laughs).
Henry Fong: Michelle has always said that she wants everything about her brand to be about food, fun and family. So we did our best to represent those three elements in every aspect of Nom Nom Paleo. From the website and the app to the books to the action figures, we want things to really strike people as being delightful, authentic, relatable and inspiring.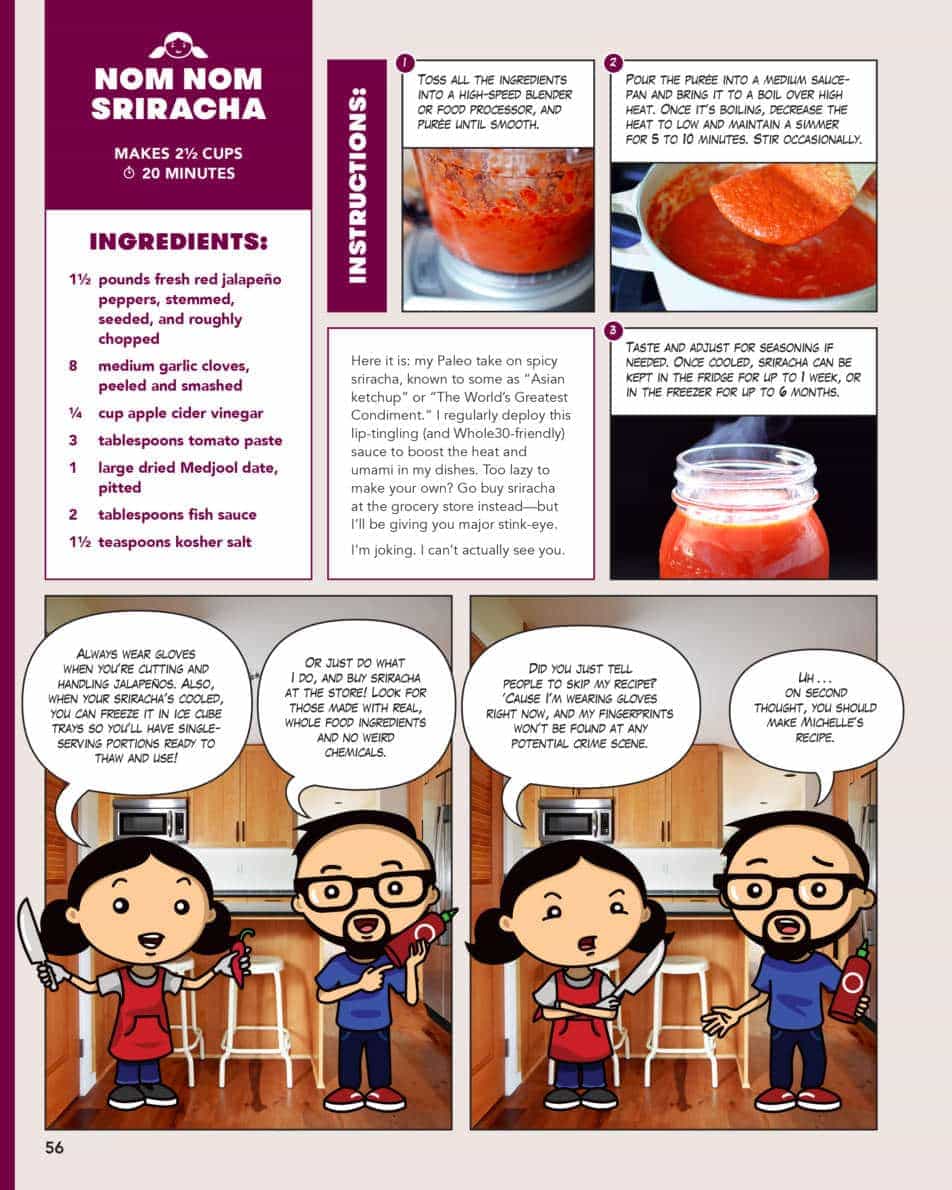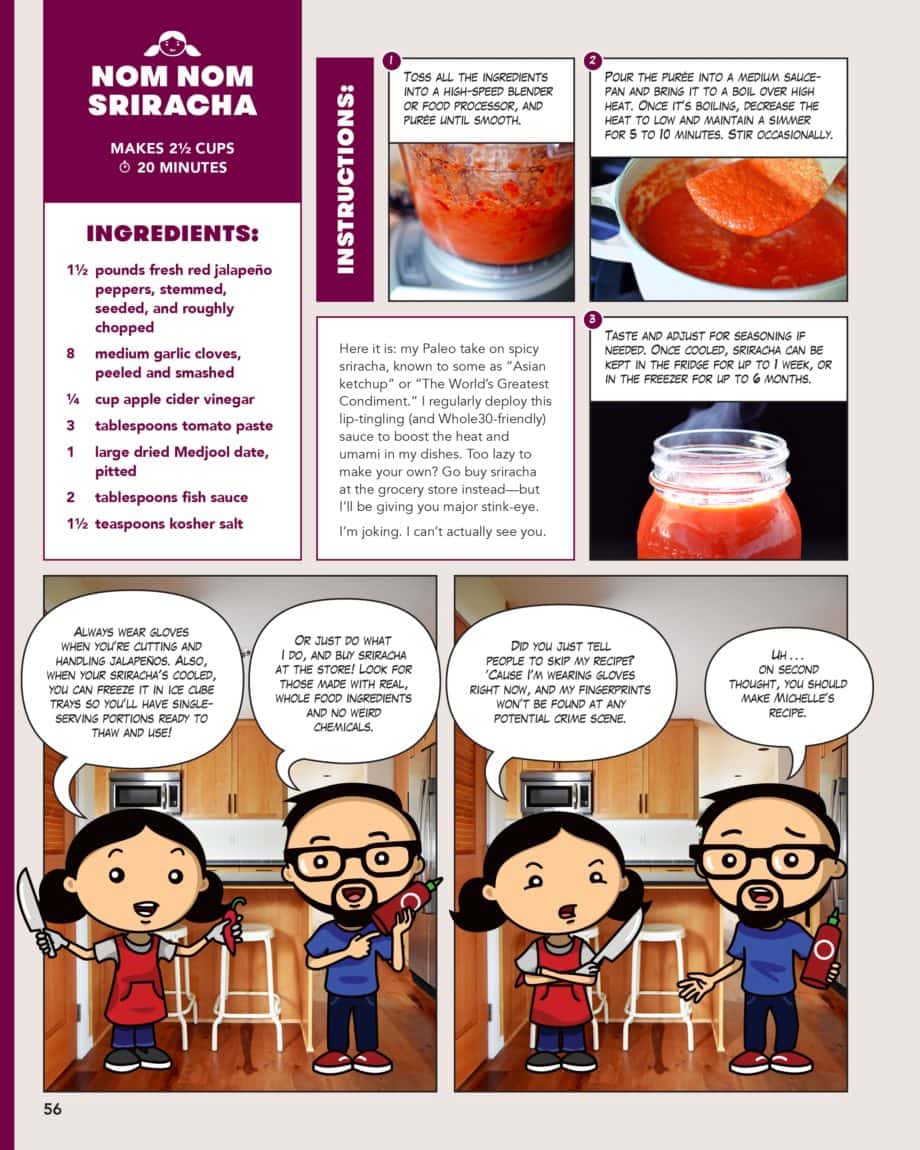 In the beginning, branding was not even something on our radar—we didn't intend for this to be a brand at all. Later on, when we realized people were actually reading the blog, we needed something that looked professional and official with a logo and everything, so I pulled out the cartoon I'd been drawing of Michelle for 25 years and modified that character. I used the face with the tongue sticking out for the logo—really, on a whim, and we ended up sticking with it. From there, the visual style kind of organically evolved, and we started steering Nom Nom Paleo toward a fun and bright family-oriented comic strip approach. Since Day One of the blog, Michelle had included step-by-step photos with each recipe, and we added cartoon characters to them after the fact. When we realized there were a lot of families and kids reading Nom Nom Paleo, Michelle had to scrub all of the swear words out of the blog. The books aren't necessarily written for kids, but we love that they are accessible to kids and that kids are drawn like a magnet to the colors and the cartoons and the very visual nature of the book. They are learning to cook from Nom Nom Paleo, which really makes us really happy. It probably also helped that our kids were little at the time, so we were really immersed in a kid-oriented Mentality.
Michelle: With everything that we do, I think of myself as the consumer—as someone who used to work nights, had two kids and was inherently lazy but really picky about food. It has to be fun and really easy—those are the guiding forces behind all of our recipes.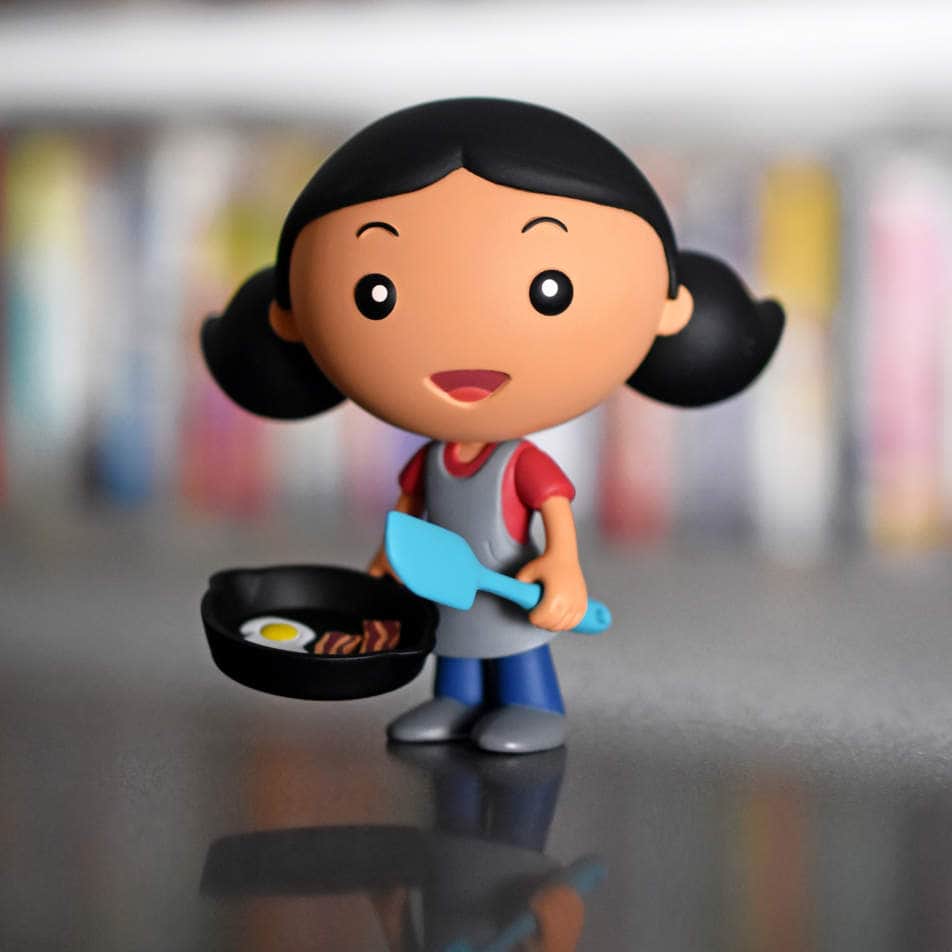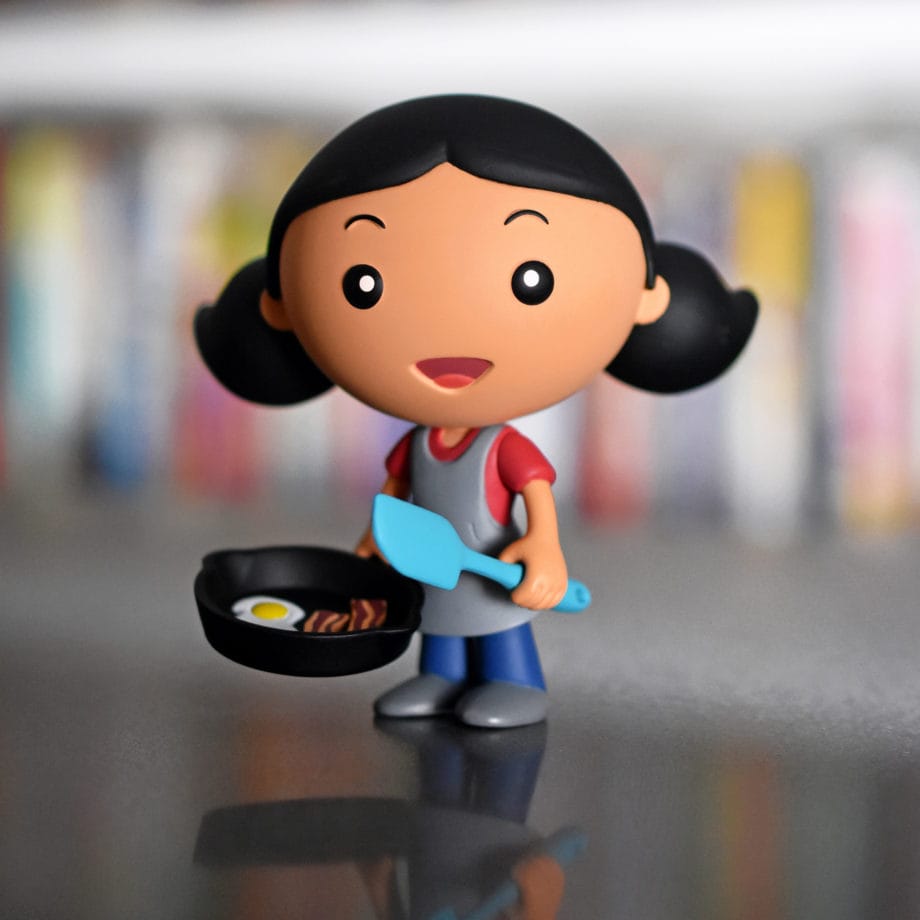 Kyle: Your children—the Little Os, Ollie and Owen—have played a fairly significant role in the Nom Nom Paleo brand. From the always-solid "Ollie's Cracklin' Chicken" recipe to joining you in videos and live streaming, to their character illustrations in the books and more. How intentional has their inclusion been?
Michelle: Initially, we weren't feeding them Paleo. It's really hard to get your kids to eat healthy, and sometimes it's a battle that a lot of people don't want to take on, even though it's really important. One day, we were cleaning up their leftovers, which I wouldn't eat. I thought to myself, "Why am I feeding this to my kids when it's not good enough for me to eat?" That's when I decided that we were going to have one family meal, like my mother did. My youngest son is a picky eater, so it's all been kid-tested and family-tested.
We've talked to our kids about how much they want to be involved with Nom Nom Paleo. We are super private, but the kids show up in the book and on Facebook Live. It's in a very controlled way though, and it's a constantly evolving thing.
Henry: It's hard to balance, but we've always given them the option to be involved. It's such a big part of our life, that it's inevitable that they would intersect. Certainly, when they were younger, we had to be more judicious in figuring out for them what we would and would not show. I do think this has helped make Paleo more relatable. It's more than something hyper-aggressive, twenty-something Cross Fitters are doing – it's something a family with young children can actually do.


Whole Foods Market® co-branding; (left to right) point-of-purchase displays, Nom Nom Paleo "Picks", cook book display, life-sized Michelle cut-out
Kyle: What was your biggest challenge in developing the Nom Nom Paleo brand? 
Henry: I think one of the biggest challenges in developing the brand has been just the word "paleo". There are a lot of misconceptions behind what Paleo means—
Michelle: —or even the phrase "Nom Nom." It's been called one of the worst descriptors in food writing. I remember when our book was nominated for James Beard award, people were tweeting to one of the other nominees: "OMG the phrase Nom Nom makes me want to stab her eyes out." People were very passionate about it.
Henry and I have chosen to create something that's neither bland nor mediocre. We want people to love it or hate it. And it's OK if people hate it, because those aren't our people.
Henry and I have chosen to create something that's neither bland nor mediocre. We want people to love it or hate it. And it's OK if people hate it, because those aren't our people.
Kyle: The definition of Paleo tends to be different, depending on who you ask. How are you navigating those waters?
Michelle: The way I navigate it now is that everybody can do a strict, 30-day diet, or Whole30 or some other Paleo reset, if they want to. But afterward, I think it's really important to systematically add things back in to see how you feel when you eat those foods. For me, Paleo is not about easting as restrictively as possible; rather, it's about trying to eat as substantially and as healthily as possible. People should pay attention to how food makes them feel and make mindful and deliberate choices.
For so long, I just did whatever people told me was healthy. I never considered that the food I was eating could be the reason I felt bad immediately afterward or that it could be contributing to my joint pain or canker sores. All of this stuff is related to what you eat, and it was one of those "aha moments" that I want people to have. And the healthiest meal really is the one you make yourself.
Henry: The way we approach Paleo has always been non-judgmental and not super strident, so it makes it easier for us to sidestep a lot of challenges around what is and what isn't Paleo. We have approached paleo as a way of eating and living—we're not up for debating the science behind it. We're going to keep things as fun and relatable as possible so we can get people back in the kitchen.
Michelle: If there's new data and we find out that some of the Paleo tenets are wrong, then I will accept that. I want to be the healthiest version of myself.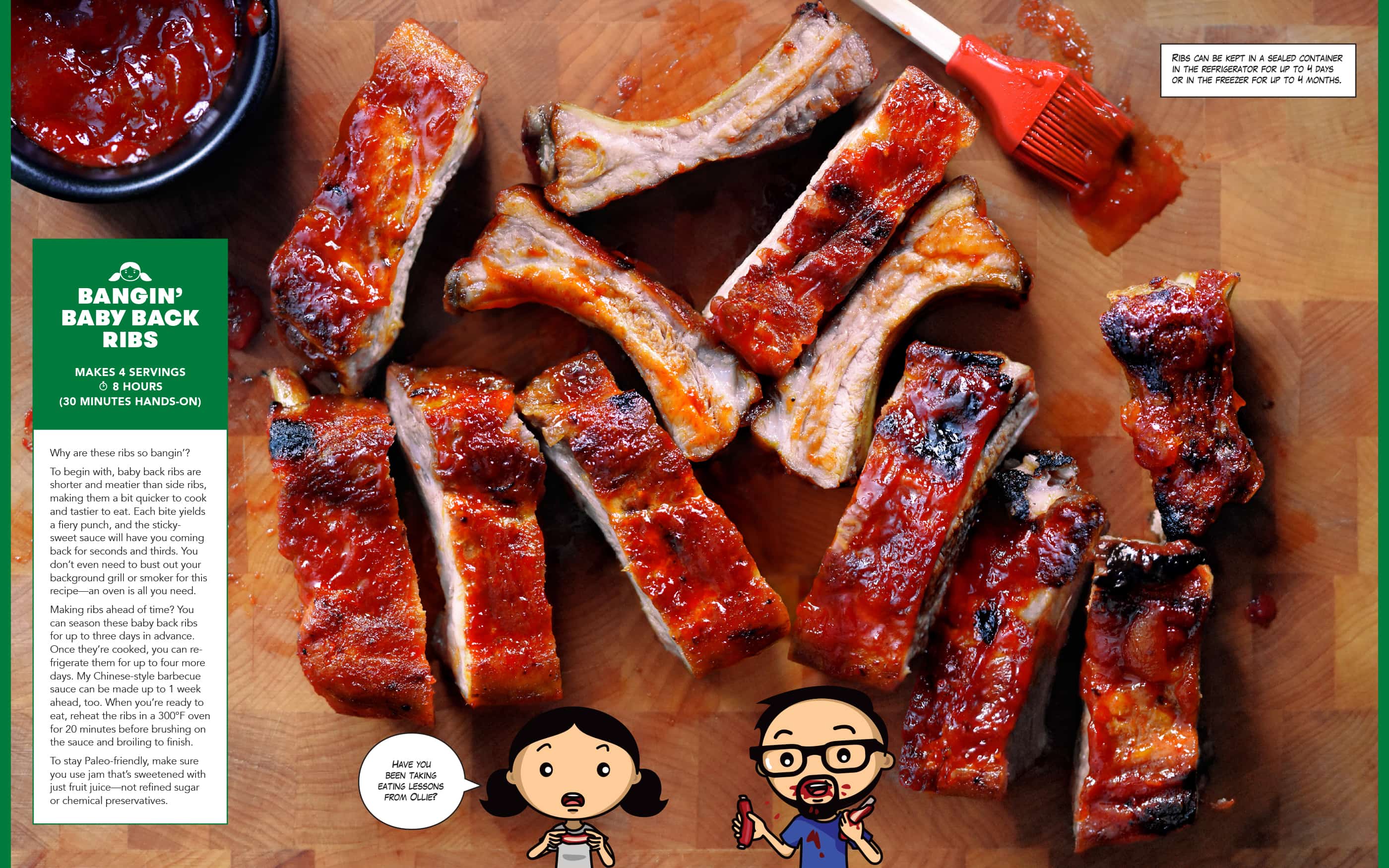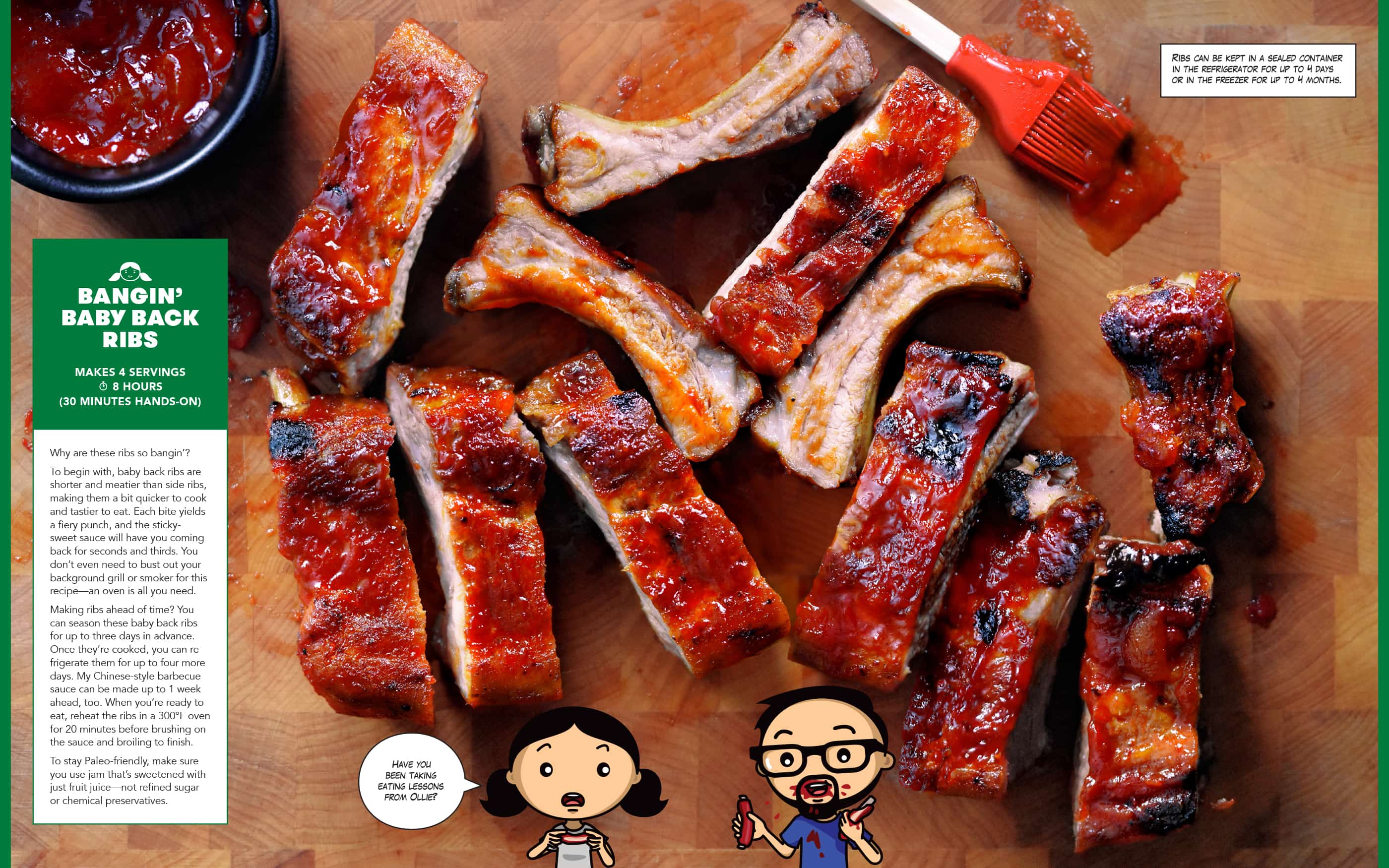 "Bangi'n Baby Back Ribs" from "Ready or Not!"
Kyle: Are there any hard lines that you take that are absolutely not Paleo?
Michelle: There are definitely things that aren't Paleo, like processed foods, but it doesn't make you a bad person if you eat it
Henry: It's not like a vegan diet; you can't be vegan and occasionally eat meat. Paleo doesn't work that way for us, because we actually think of Paleo as a North Star. It's a compass that tells us the direction to go as we travel along the path to greater health, but it doesn't preclude us from taking some detours or going off-road now and then. If your grandmother bakes her famous apple pie and offers you a bite, you're not going to say, "Hell no, Grandma." It's a balance of mindfulness and pleasure.
Kyle: How can you ensure brand longevity in the face of changing dietary interests?
Michelle: We've never really had a one- or a five-year plan. Our brand is just how we live our life, and we're not going to become Nom Nom Keto just because it's popular. That's part of our appeal – we're just real people trying to navigate the diet industry, just like everyone else, and we've found something that really works for us.
Henry: A lot of Michelle's followers aren't actually Paleo, although they might eat Paleo every once in a while. Paleo may be the reason they found her, but they stick with the brand because of an emotional connection with it. They love the step-by-step photos, her personality and her Instant Pot recipes. Michelle sees a lot of people on Instagram who are making her recipes but adding bread or pasta, which is totally not Paleo. But we're absolutely in favor of it, because it means that they are cooking at home.
Kyle: You split your time between Palo Alto and Portland. What draws you to Portland?
Michelle: We love the food scene and the quick access to nature. I love that people are super open to alternative ways to living and eating and that they are open-minded. Whenever we go up to Portland, we introvert hard as a family and we hang out. It's a reminder of what is important.
Henry: Portland is really Michelle's forever home. We talk a lot about authenticity and relatability, and we get a big dose of that in Portland. One of the things we love about the Portland food scene is the care and passion that is taken by every single purveyor, even if someone is just working at a food truck but making one thing really, really well.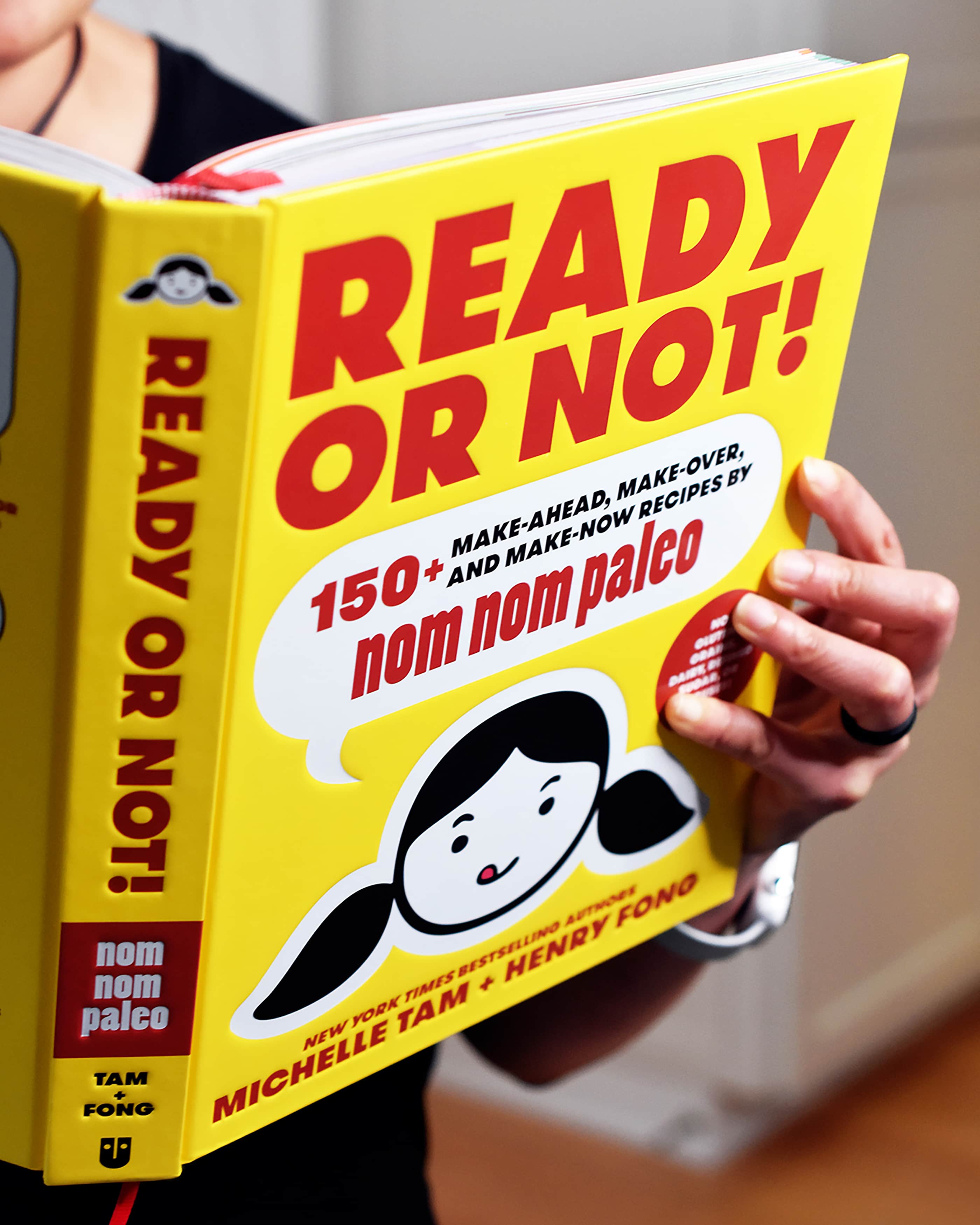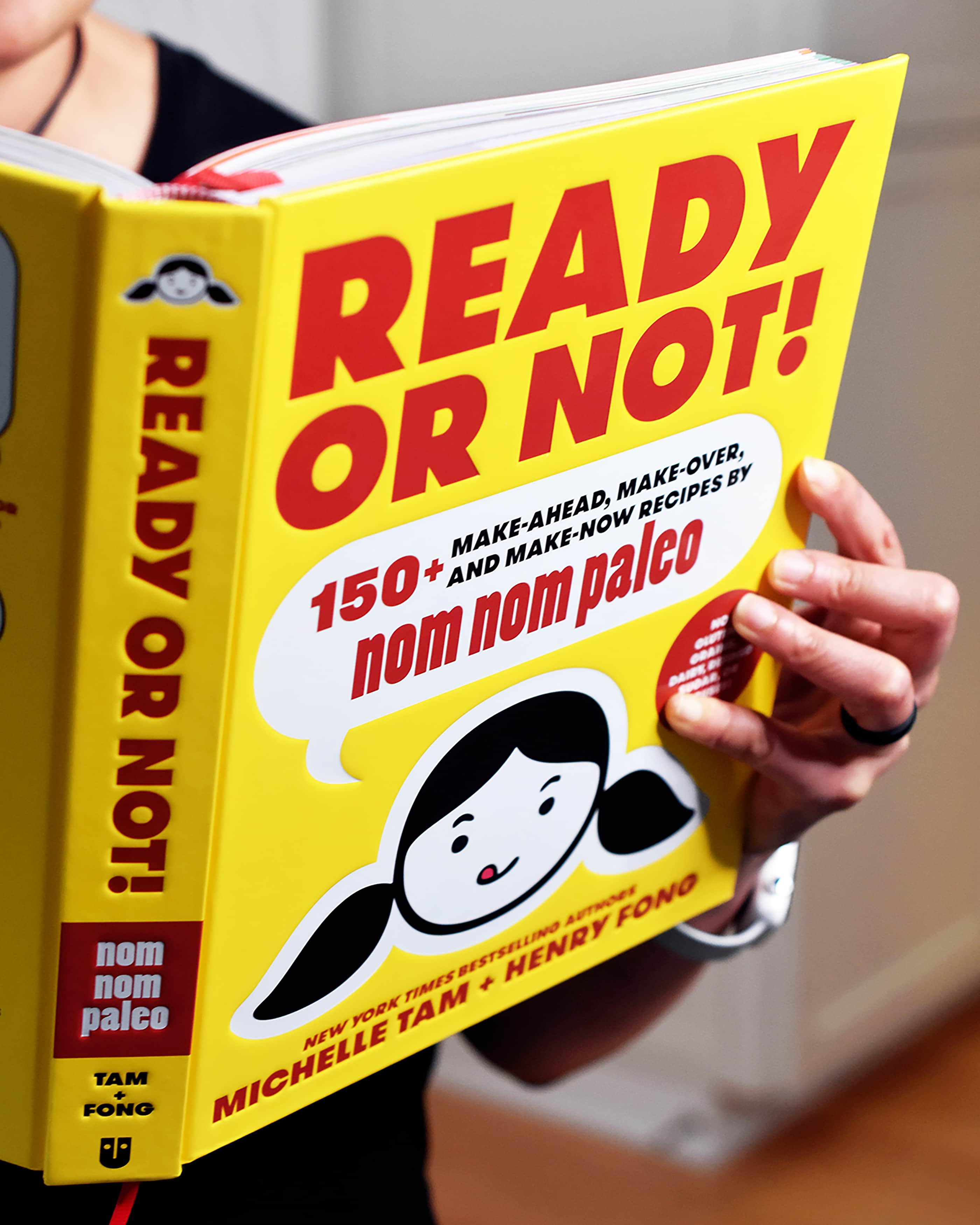 "Ready or Not!", Michelle and Henry's latest cookbook
Kyle: What's next for Nom Nom Paleo?
Henry: Michelle's philosophy has always been to ask whether something is a "heck yeah" opportunity. It has to be something she is really, really excited about. If not, it's not worth investing our energies in.
I also want to continue to do things that are fun, and I love learning new things. If there is an intersection between something new and shiny and a "heck yeah" opportunity, we will probably chase after that.
Kyle: Who do you feel is building a great brand right now?
Michelle: The Whole30 brand is doing really great right now. Melissa Hartwig is a person I love to follow to see what she's doing and how she is building the brand out.
Henry: The things I have on my person are part of me and my identity. I'm wearing my Nikes, Warby Parker glasses, my Vans and two Apple devices. I identify strongly with those brands, and though I don't know what that says about me, if definitely says something.
Kyle: What is the most important element of building a brand?
Michelle: The most important thing is to connect with your audience on a personal level. Once you stop being less anonymous and start posting pictures, Facebook live and Instagram stories, you get to know the people behind the brand and assess whether you like them as people. I think that is what has built the strongest connection with my die-hard Nomsters.
Kyle: What's the secret to happiness?
Michelle: Spending time with friends and family and being grateful for everything that is happening, here in the present.
Henry: In the same way community and relationships are key factors in longevity, they are also the keys to unlocking happiness.
Kyle: What's on your bookshelf?
Michelle: "Why We Sleep: Unlocking the Power of Sleep and Dreams"[1] by Matthew Walker.
Henry: "TED Talks: The Official TED Guide to Public Speaking."[2] I think the art of speaking has been lost in recent years, so I want to learn and pass on those lessons to my kids. Also, "Bad Blood: Secrets and Lies in a Silicon Valley Startup"[3] by John Carreyrou. It gives me a good sense of what's happening in Silicon Valley—and what not to do from an integrity perspective.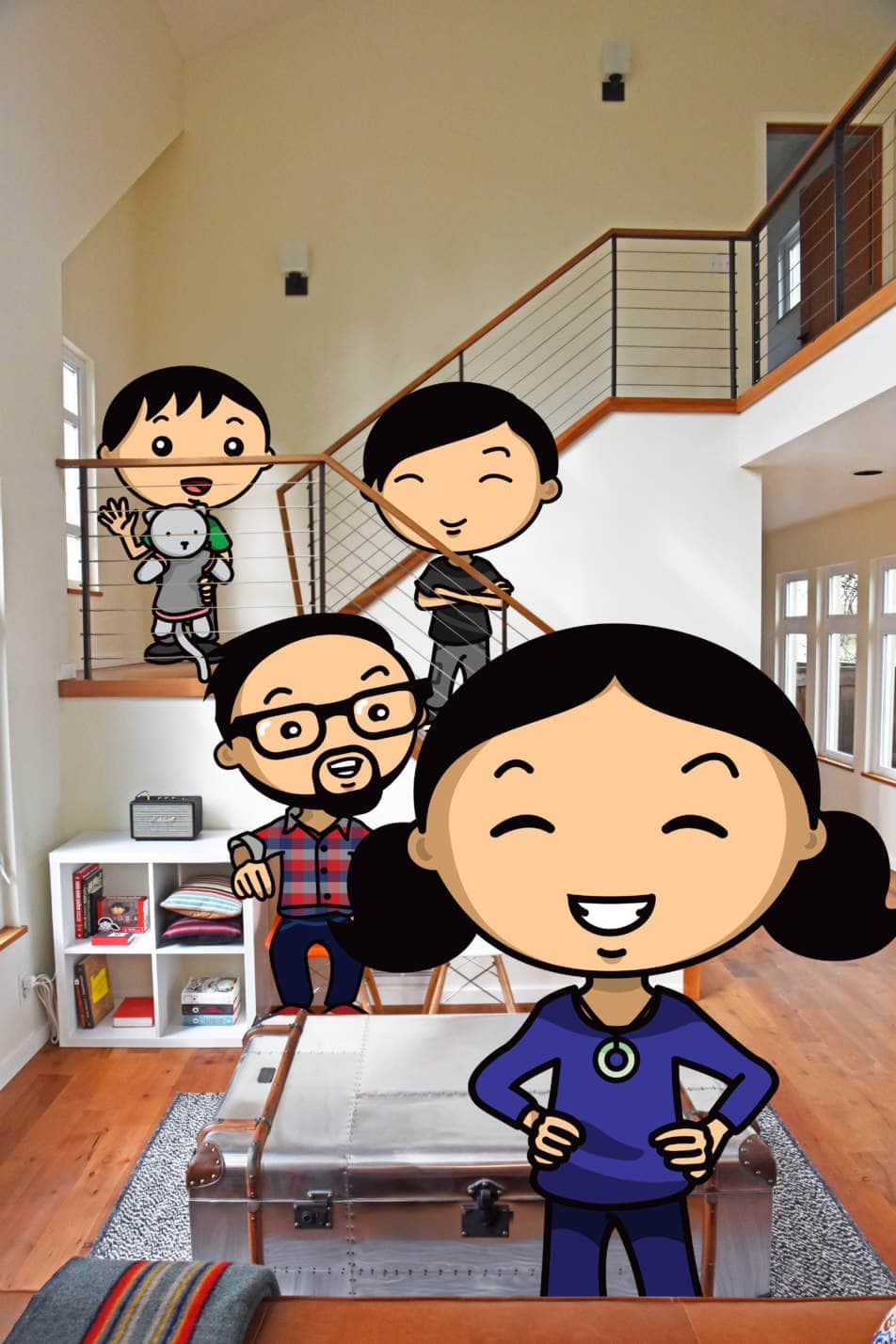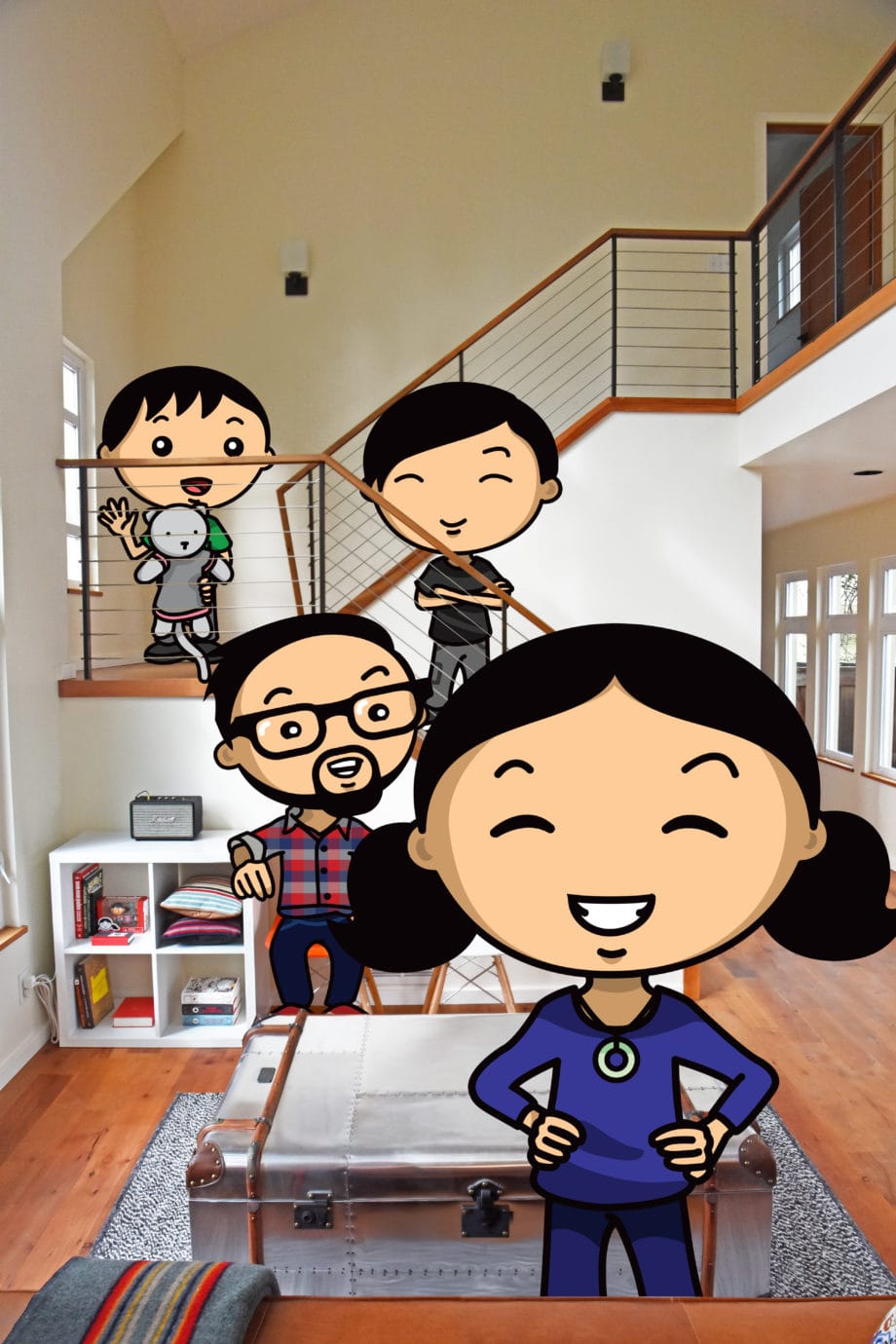 Kyle: What's something people don't know about you?
Michelle: I am a total introvert. Also, I don't love to cook, but I'm very open about that. I like to eat, but cooking is not the thing that brings me the most joy
Henry: Michelle's favorite meal is the one she doesn't have to cook.
Kyle: Thank you both for your time today.