How Short-Term Sacrifice Can Be A Smart Long-Term Business Decision
With U.S. companies hyper-focused on quarterly earnings, brands face pressure to drive immediate sales. But what may appear to be a successful short-term initiative can degrade goodwill and loyalty while devaluing a brand's offering. Are you trading the ongoing viability of your business for near-sighted ROI?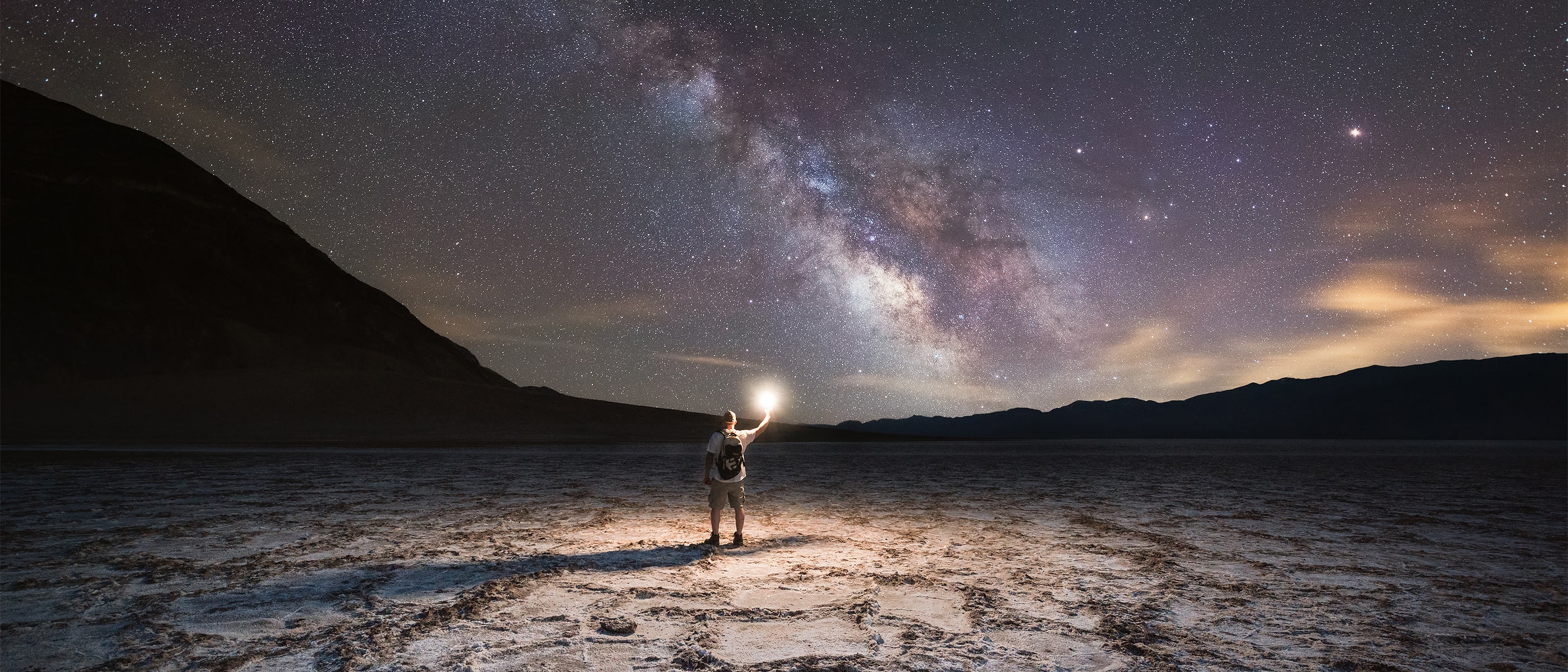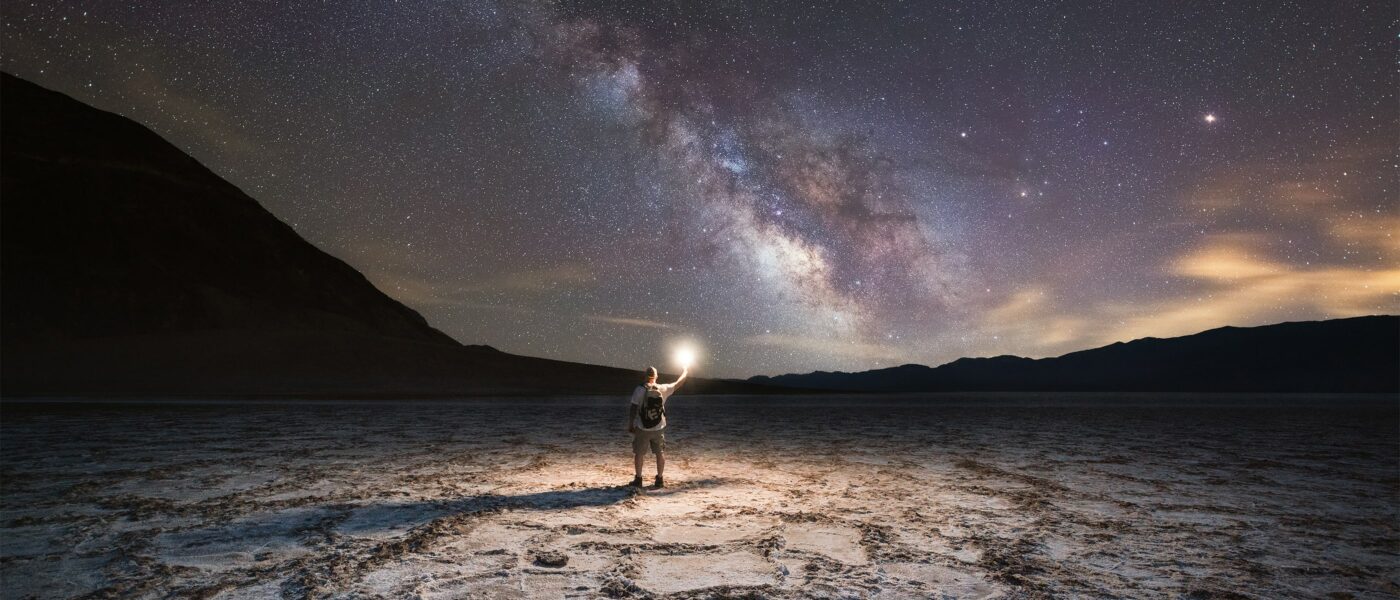 In 2011, Patagonia ran a full-page ad in The New York Times that featured its best-selling R2 coat below a banner that read: "Don't Buy this Jacket".
Published on Black Friday, one of the most profitable shopping days of the year in the U.S., the unconventional ad copy continued on to detail how the R2 and Patagonia's other products harm the environment. "This jacket comes with an environmental cost higher than its price. … Don't buy what you don't need."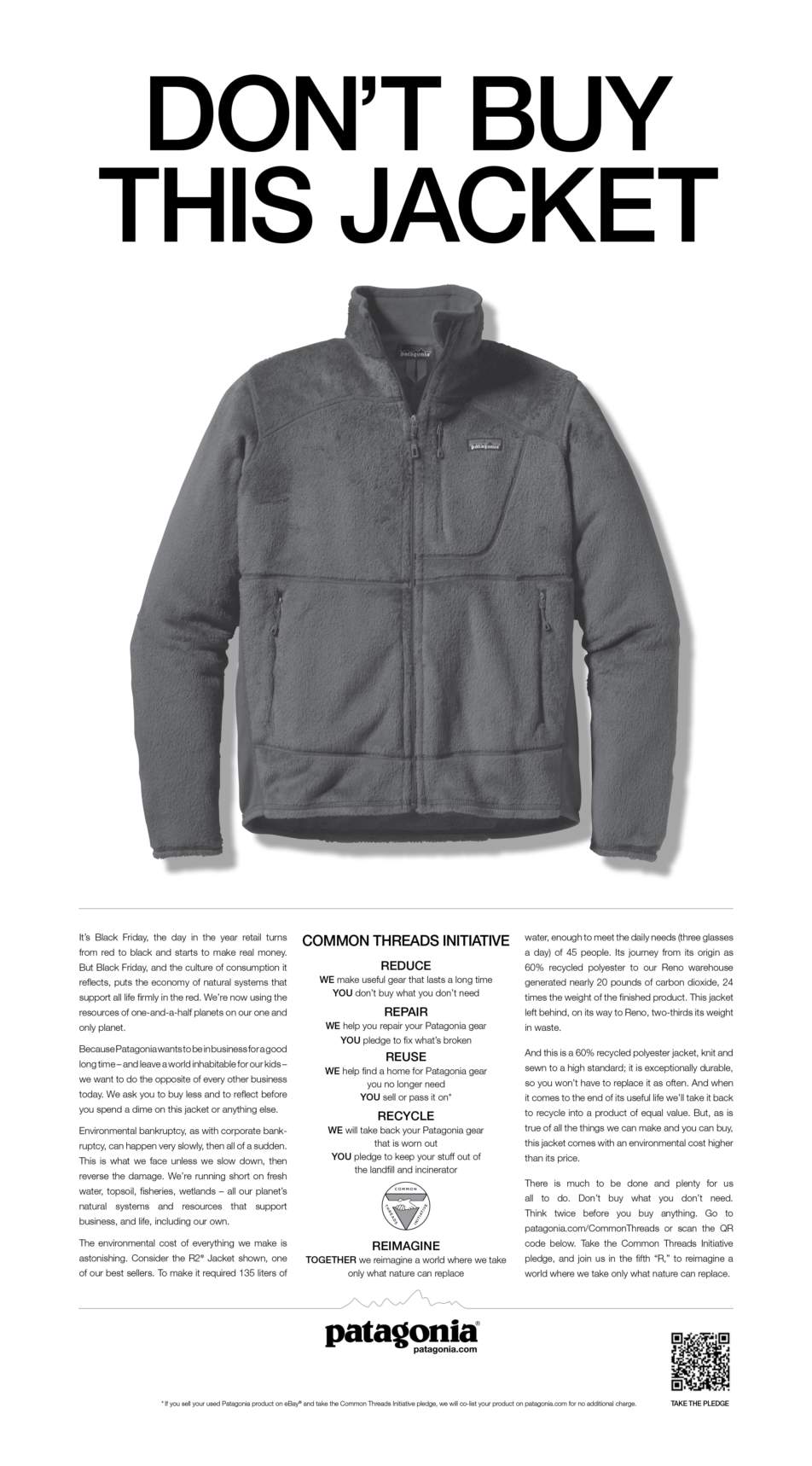 ---
While the ad is likely to have cut into Patagonia's sales in the short term, the net effect for the B-Corp, which has devoted decades to the business of sustainability, was positive: Patagonia's revenue has grown by more than $250 million since the ad was launched. In the years since, the company has built upon that message and even donated its global Black Friday sales to grassroots environmental issues five years later.
In embracing a long-term strategy focused on its brand promise, Patagonia's business has grown stronger. Patagonia's marketing platform embodies what many other brands are still struggling to realize: the importance of long-term brand building in a world driven by short-term results. With U.S. companies hyper-focused on quarterly earnings, brands face pressure to drive immediate sales, regardless of whether it's in the best interest of the brand in the long term. What may appear to be a successful initiative can degrade goodwill and loyalty while devaluing a brand's offering and market position.
The Patagonia Brand Promise:
"Build the best product, cause no unnecessary harm, use business to inspire and implement solutions to the environmental crisis."
"Brand building is necessary to sustain the healthy margins that allow a business to keep fulfilling its brand promise in the long run," Peter Horst and Robert Duboff wrote in Harvard Business Review. "But because of the natural tension between brand equity and sales promotion, any pressure to spur revenue in the short term will threaten brand-building investments."
The explosion of big data brought with it the ability to target and more narrowly focus on short-term ROI. Short-term marketing metrics include transactional metrics like cost per acquisition, clicks, views and likes. They focus on return on a single channel rather than on the overall strategy. In assessing these metrics, marketers often ignore how and why they were achieved, and in doing so, may overemphasize their importance. They can lead CMOs to trade long-term viability as a business—market share, profitability, stock price, etc.—for easy wins and quick returns.
Short-term discounting can cause long-term damage.
Take discounting, for example. A focus on short-term marketing metrics can make discounting strategies more of a temptation. Discounts can drive down cost per acquisition and temporarily increase sales volume, but they can also induce a death spiral for brands. They run the risk of eroding long-term appeal, diminishing perceived value and undermining the viability of premium pricing.
There are, of course, brands built on tightly controlled waves of discounts to drive volume, at or below cost, based on ancillary impulse buys. However, if you're looking solely at the numbers and fail to contextualize the decision to discount beyond producing quarterly sales, you could be putting the brand at risk.
Consider the case of Aeropostale, which in its heyday was a mall destination for teenage shoppers in hoodies and graphic tees. When sales began to flag, Aeropostale turned to liberal discounting, a move that "further weakened the appeal of its products" in just a few short years, according to The Motley Fool. Its shares were delisted by the New York Stock Exchange and the company filed for Chapter 11 bankruptcy in 2016.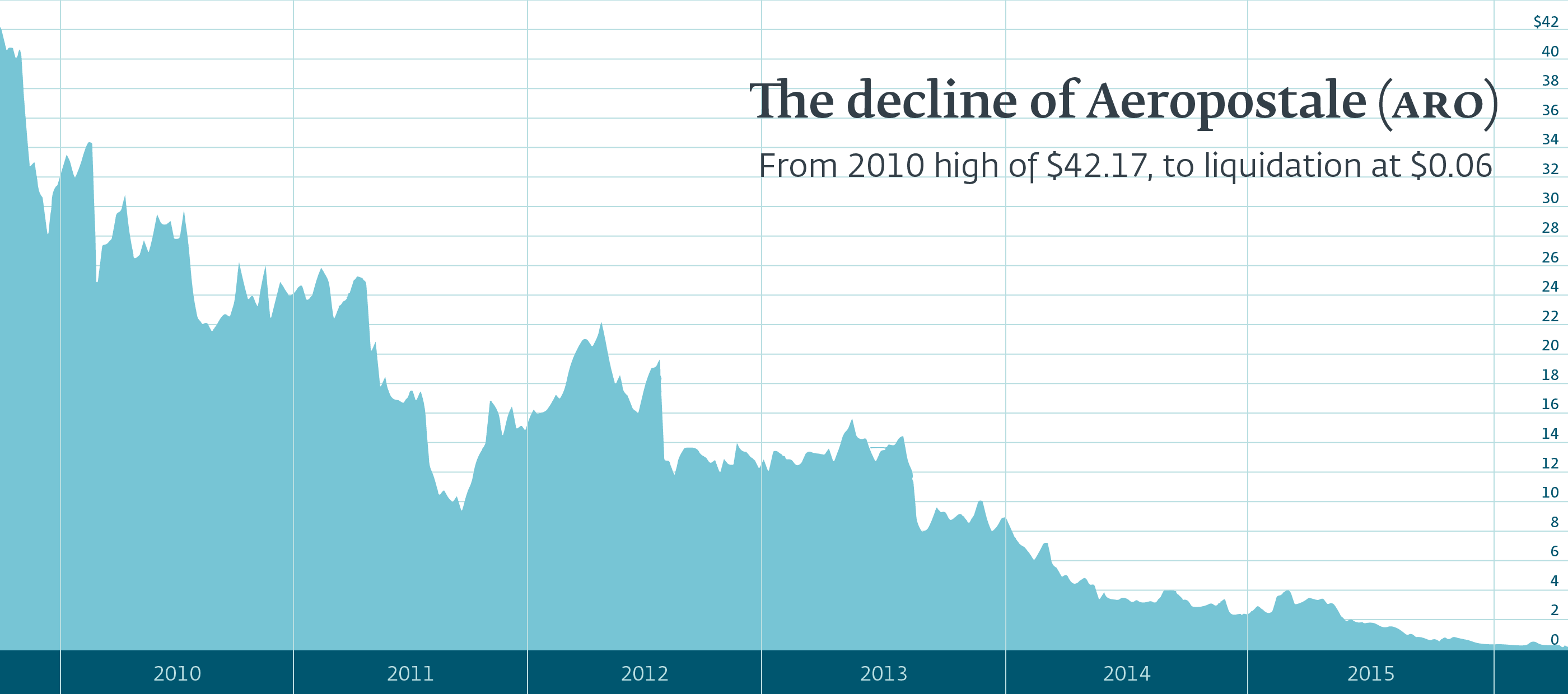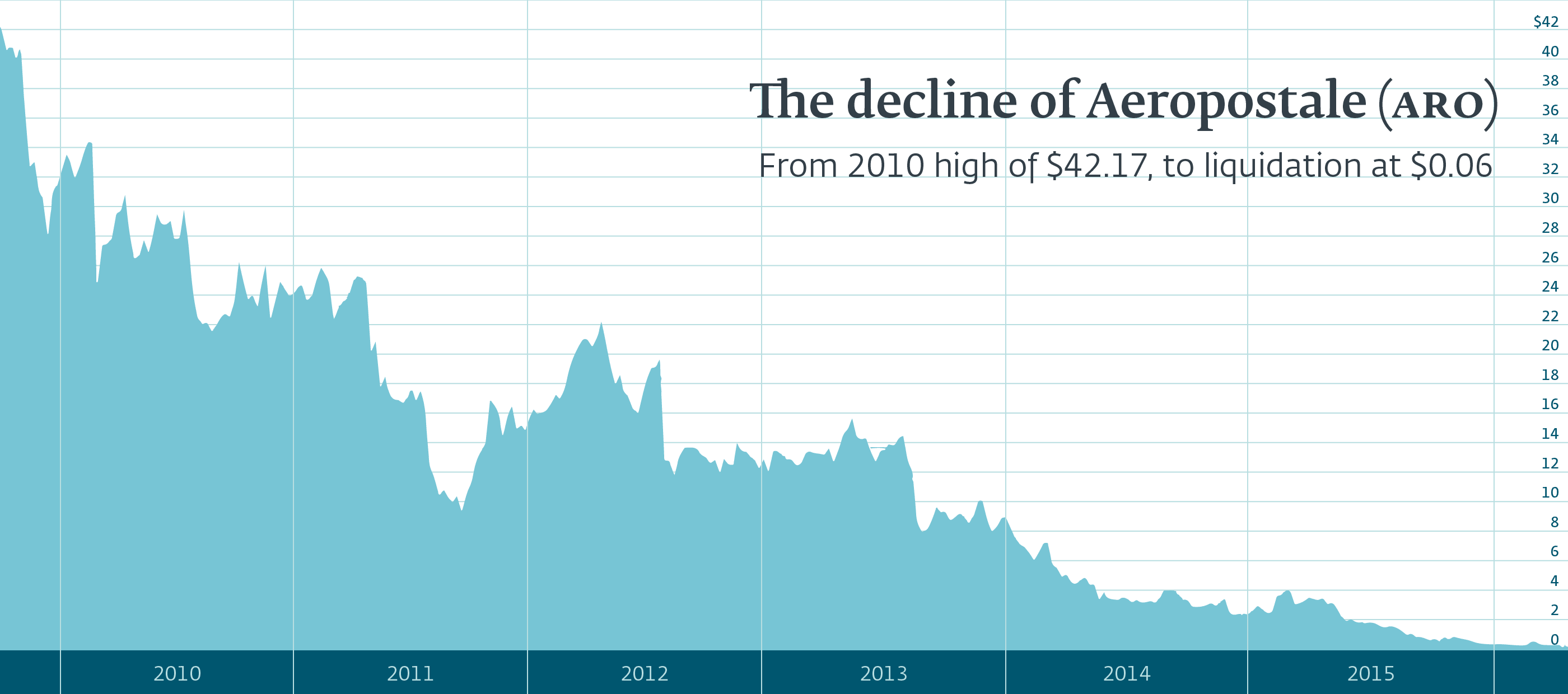 Illustrated: Aeropostale Stock Decline, 2010 to 2015
Persistent discounting is perilous for many reasons, not in the least because price shoppers are rarely loyal. The brand image is cheapened, margins erode, and the brand begins to move toward a commodity. Consumers are conditioned to buy only when a product is on sale.
"To understand the problem with discounting, think of a price cut as a potent drug," Marco Bertini wrote in Harvard Business Review. "The initial effect of a price cut on sales is clear, immediate and intoxicatingly strong. But just as the company grows dependent on these concessions to meet its objectives, the market grows habituated and responds with less enthusiasm, fueling a downward spiral of deeper and more frequent price cuts."
Short-term marketing metrics may confuse the source of a lead with the cause of a lead.
What's a like worth to your brand? Many brands have found that customers who interact with them on social media spend more money than other customers. In fact, a study by comScore and Facebook found that people who liked the Starbucks Facebook page or who had a Facebook friend who liked the page spent 8% more and transacted 11% more frequently over the course of a month than the general population.
But merely liking a brand on Facebook doesn't change behavior or increase purchasing, researchers have found. The aforementioned study falls victim to a common flaw in marketing decision-making: confusing causation and correlation.
Brands too often use correlation to try to understand how a campaign leads to conversion, and they extrapolate future sales from the current state. It's a challenge that has been compounded by instant access to data, particularly transaction metrics on channel performance. The omnichannel experience of today's shopper has also led many organizations to attribute a sale to the last click or interaction, when in reality one of many customer touchpoints, or the sum of them all, may have influenced conversion.
As marketing executives, we are faced with demonstrating return, and it's natural that channel is often a primary means for evaluation. It is much more difficult to consider the ROI of the overall strategy.
Short-term marketing metrics may justify marketing communications that run counter to your long-term business objectives.
The introduction of Google Analytics in 2005 forever changed how marketers rely on data related to popularity and distribution channels. Many marketers now overlook the difference between strategies and channels, Samuel Scott argued in TechCrunch, and they opt for clickbait or digital channels that drive more traffic.
One example of this, Dan Lyons asserts in his memoir Disrupted, was at HubSpot, where he says analytics led executives to dumb down blog content. He describes the blogging strategy during his time at the marketing software company as having a single goal: to get leads. "If our software analytics were to indicate that our best conversion rate comes from publishing a blog post that just says the word dogshit over and over again… then [the former CMO] would publish that post… Twelve times a day, if the software said twelve works better than three…. He's just a guy who has a number to hit."1
As Patagonia found when it appealed to consumers to think before they bought, long-term brand building, even at the expense of short-term profits, can be an investment into the persistent viability of the business. Brand is a quantifiable financial asset, likely the single most valuable intangible any company owns. As stewards of the company's brand, it's imperative that CMOs push past easy metrics that provide short-sighted wins. Brands with a long-term perspective look to different measures, like purpose and ambitions, to evaluate whether they are on track.
Sustainable return on an investment in marketing begins with knowing who you are, as a brand—beyond clicks and likes and cost of acquisition—and ensuring that you live up to that identity and to those ideals. Only in doing so can you successfully realize the enduring financial benefits of long-term brand building.
---
[1.] Disrupted: My Misadventure in the Start-Up Bubble, Dan Lyons, 2016.