What a Focus on Brand Means for CMOs: Power, Influence and Greater Job Security
With unmatched access to the customer and control of marketing communications, the Chief Marketing Officer can significantly influence issues of brand strategy and identity, and in turn, elevate their own power within the c-suite.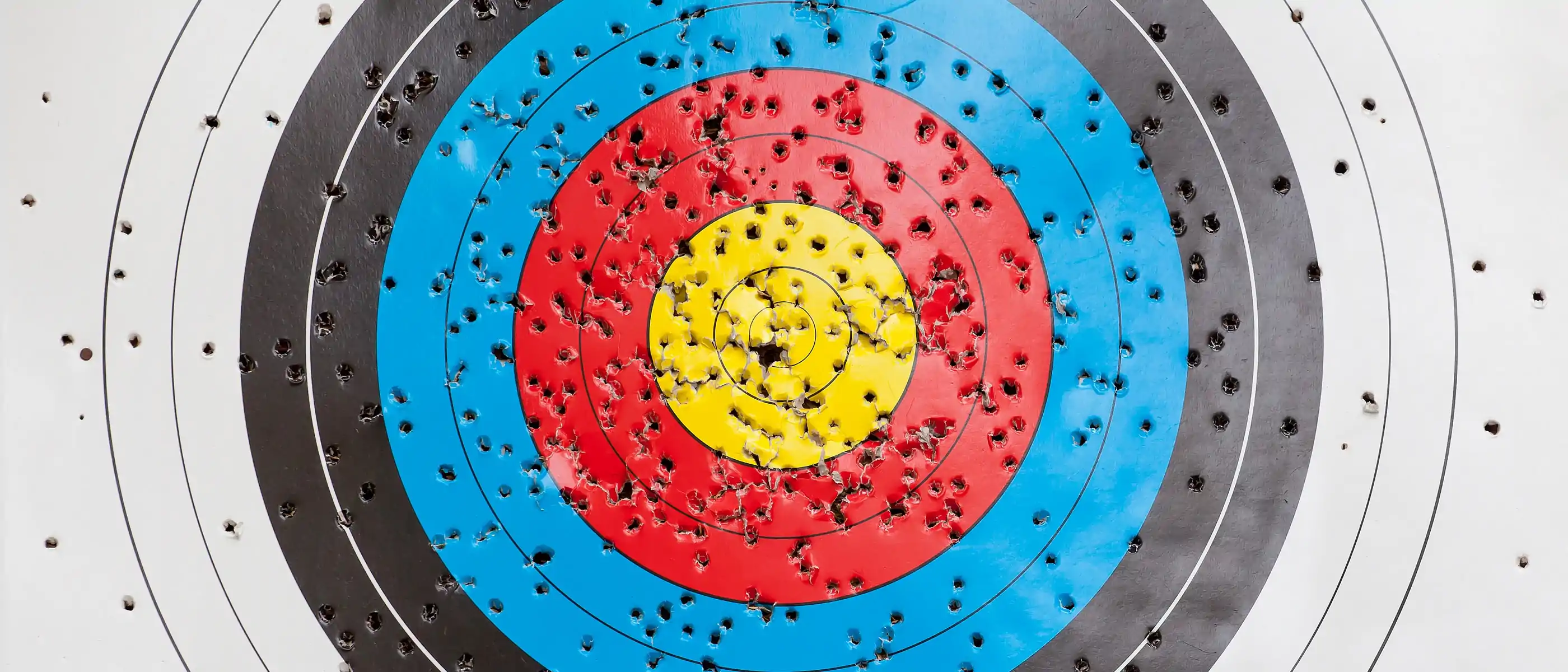 If you're the marketing leader in your organization, we have bad news for you: According to Harvard Business Review, 80 percent of CEOs don't trust or are unimpressed by their CMOs. Not surprisingly, CMOs have the briefest tenure in the C-suite—half that of the CEO at just over four years, according to a report by organizational advisory firm Korn Ferry.
What does a CMO actually do? It's nearly impossible to find two executives or job postings that agree, but CMOs surveyed by two researchers identified a few areas of core responsibility:  More than 90 percent are responsible for marketing strategy and implementation, and more than 80 percent control brand strategy and customer metrics. Unlike other members of the C suite, whose roles primarily face inward (consider the CFO's mandate to cut costs and grow revenue), the CMO is in a unique position to influence brand, and the experience the customer has with it.
The brand itself is a powerful influencer, with a significant impact on the health of the organization: Millward Brown calculated that about 30 percent of market capitalization of S&P 500 companies was derived from the intangible asset of their brands.[1] Strong brands deliver superior returns over time, regardless of market disruptions.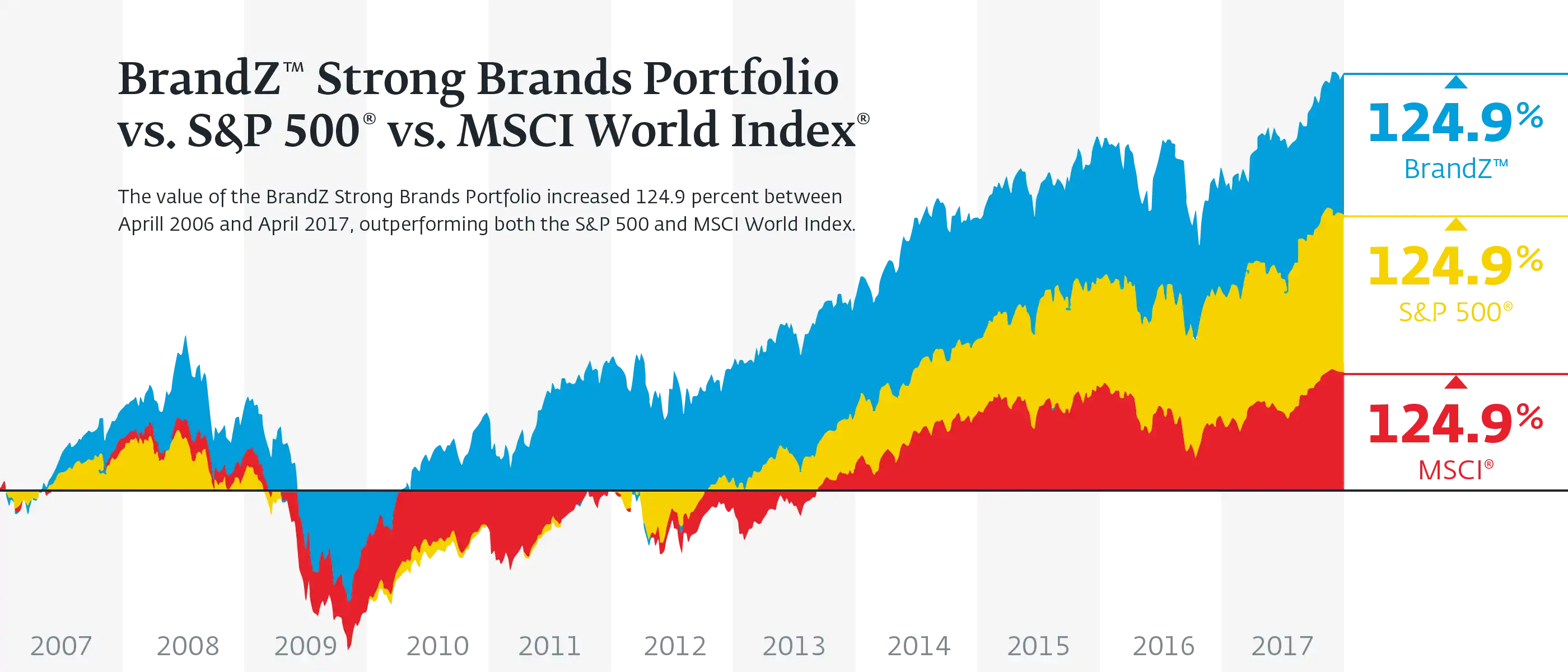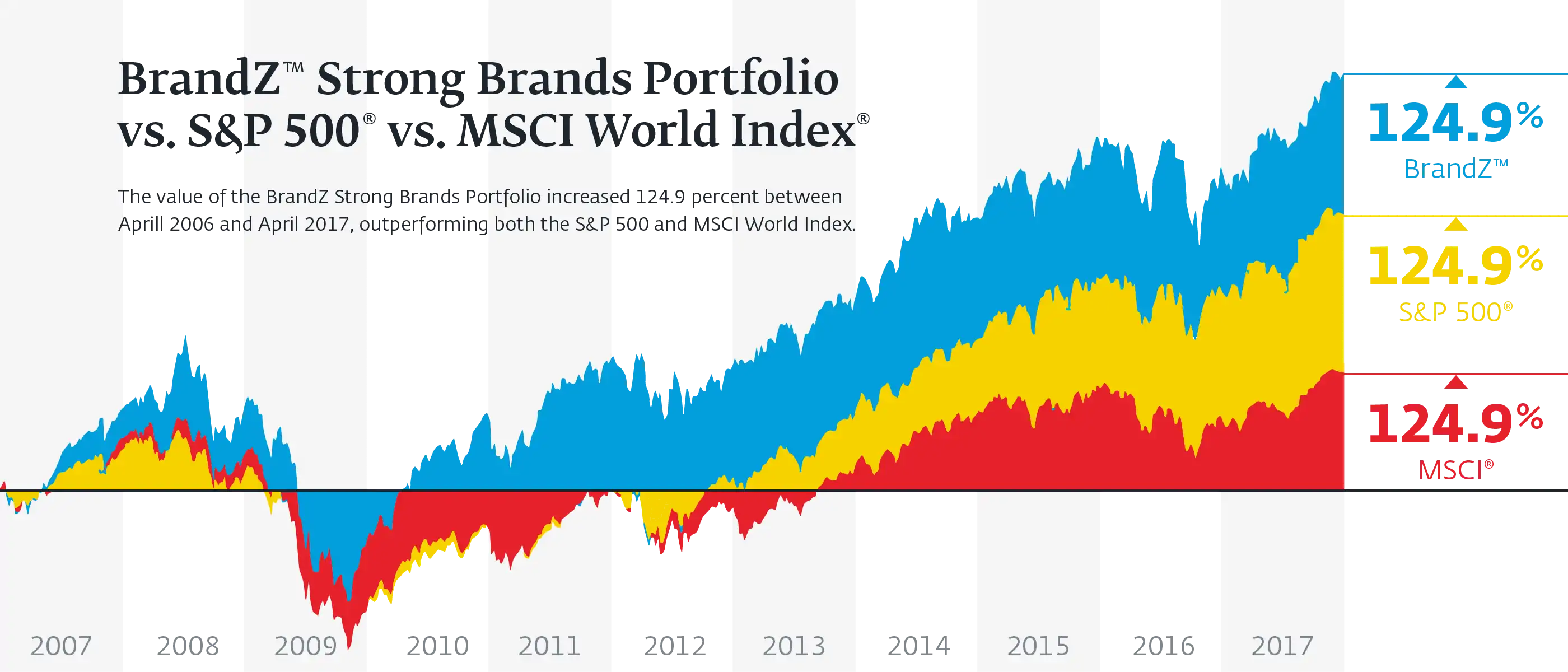 Source: Kantar Millward Brand / BrandZ™; BrandZ Strong Brands Portfolio is a subset of the BrandZ Top 100 Most Valuable Global Brands
Unrealized power
Too often, however, the CMO struggles to align initiatives with company objectives. In fact, 54% of company leaders surveyed by The Economist Intelligence Unit said they didn't think their companies' marketing and business strategies were aligned.
"In theory, the CMO role should be exalted—but reality is different," Thomas Barta, co-author of the CMO leadership book "The 12 Powers of a Marketing Leader,"2 wrote in Forbes. "Too often, top marketers struggle to influence the big company decisions. New evidence suggests many CMOs are missing the needs of an important customer: their own company."
"Today, the CMO is a strategic partner to the CEO, someone expected to understand the business landscape well enough to articulate and predict which markets, products, services or execution strategies will deliver the most profitable growth."
The most successful CMOs, research has found, are the ones who understand and address not only the needs of the customer but also of the organization. Most notably, the research confirms that CMO power lies in the space where customer needs and company needs overlap.
Brand is most authentic and influential when it is born of an authentic consideration of who a company is in light of what the market needs. It's where promises are made and kept. It's where loyalty is earned. It's where sustainable, substantial shareholder value is maintained. And for the CMO, brand serves as the basis for this position of power and influence within the organization.
"Today, the CMO is a strategic partner to the CEO, someone expected to understand the business landscape well enough to articulate and predict which markets, products, services or execution strategies will deliver the most profitable growth," asserts a research paper coauthored by Forrester.
That power can extend outside the organization as well: CMOs not only enjoy a halo effect from the strong brands they manage but also impart influence to the brand itself. Unilever's Keith Weed, who was ranked in 2017 by Forbes as the most influential CMO in the world, has turned a personal passion for sustainability into a brand value that drives business growth.
How to maximize the power of the brand internally
To position yourself in the new world of CMOs, consider these suggestions for asserting greater corporate influence through alignment with the brand and its many business implications:
Establish the financial importance of brand. In far too many organizations, "brand" is an aesthetic consideration and not deemed of any real consequence to the business (see above: "Yesterday's CMO"). It is a collection of artifacts to drive awareness but not much more. Brand, however, is the single largest financial asset most businesses own—recall that it accounts for an average of 30 percent of market capitalization. Whatever the market attributes to the brand in terms of believing it to have a value should be understood, sustained and improved however possible.
Conduct a valuation of the brand and establish regular ways to measure value over time. Admittedly, this is a large undertaking, far beyond the CMO's abilities alone. Regardless, CMOs remain under pressure to demonstrate ROI and to show that spending aligns with business goals. A brand valuation should examine both internal and external factors that drive value, utilizing brand, competitor and financial data as well as market size and trends. With that data in hand, CMOs can make the business case for their strategy, spend and on-going brand management.
Wikipedia: "Brand Valuation"
Make sure the brand is defined and actionable. That "same page" everyone is supposed to be on? Rarely does it exist. And even when it does, it's either inaccessible, outdated or both. To build and protect brand value, the CMO must lead this effort and be empowered to work cross-functionally to ensure consistency and adherence to brand standards. Refer to your organization's brand guidelines to inform short- and long-term decisions.
Reinforce the brand throughout the organization. CMOs can do this by inspiring employees, making sure that each employee understands and is committed to the brand. Take REI, for example, where employees are known to embrace the outdoor lifestyle embodied in the brand promise. They do this through repetition, making sure that employees are exposed to the brand promise repeatedly. And they do it by integrating the brand into every aspect of the organization, helping employees live the brand vision in their day-to-day activities.
The CMO who champions brand has a lot to gain. CMOs are in a unique position to make a promise and operationalize and deliver on it. Doing so effectively can help leaders not only increase departmental focus and efficiency but also their power and influence—and, ultimately, their tenure—within the organization.
---
[1] Stengel, J. (2012). Grow: How Ideals Power Growth and Profit at the World's 50 Greatest Companies. London: Ebury Pub.
[2] Barta, T., & Barwise, P. (2017). The 12 Powers of a Marketing Leader: How to Succeed by Building Customer and Company value. New York: McGraw-Hill Education.