What Just Happened?
Exploring life and work in the time of COVID-19. We aim to provide context for where we are today, how marketers have been preparing for this moment, and areas for focus as we—as agencies and businesses—emerge from this unique time in history.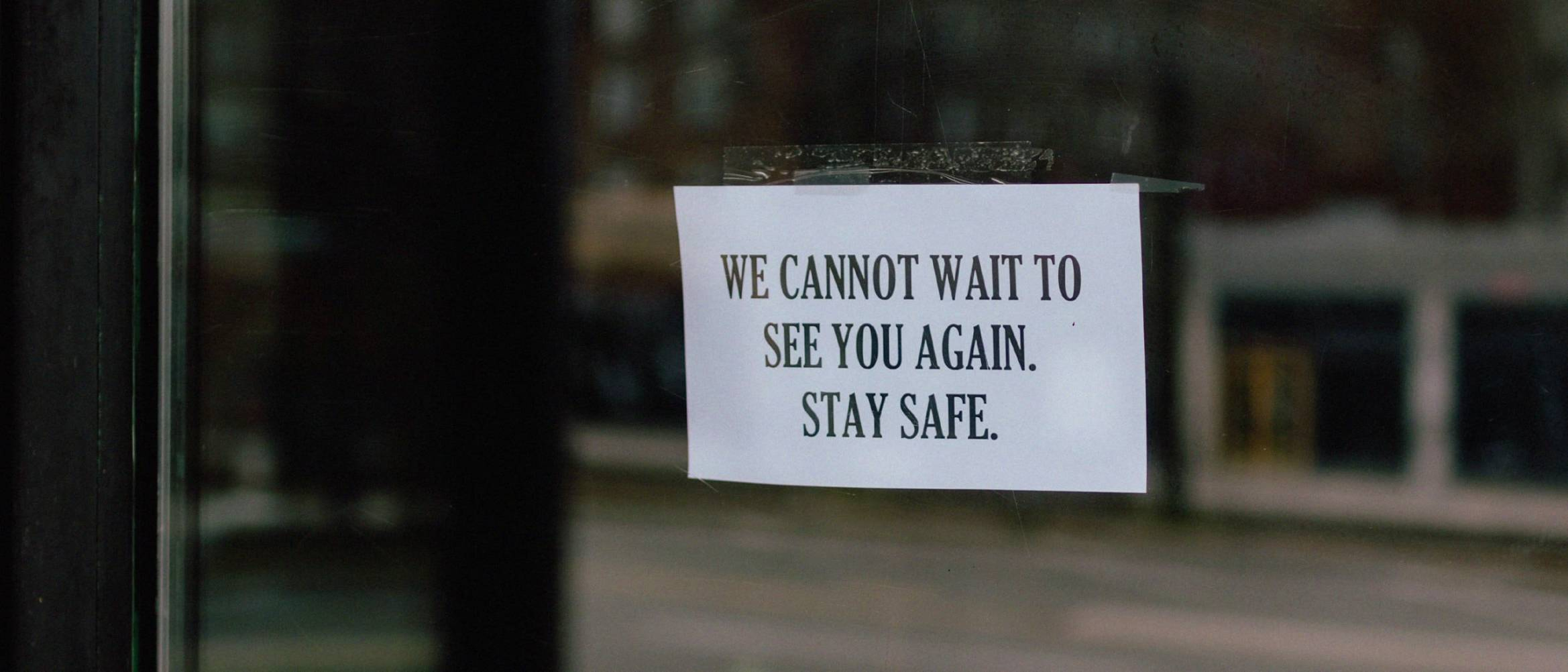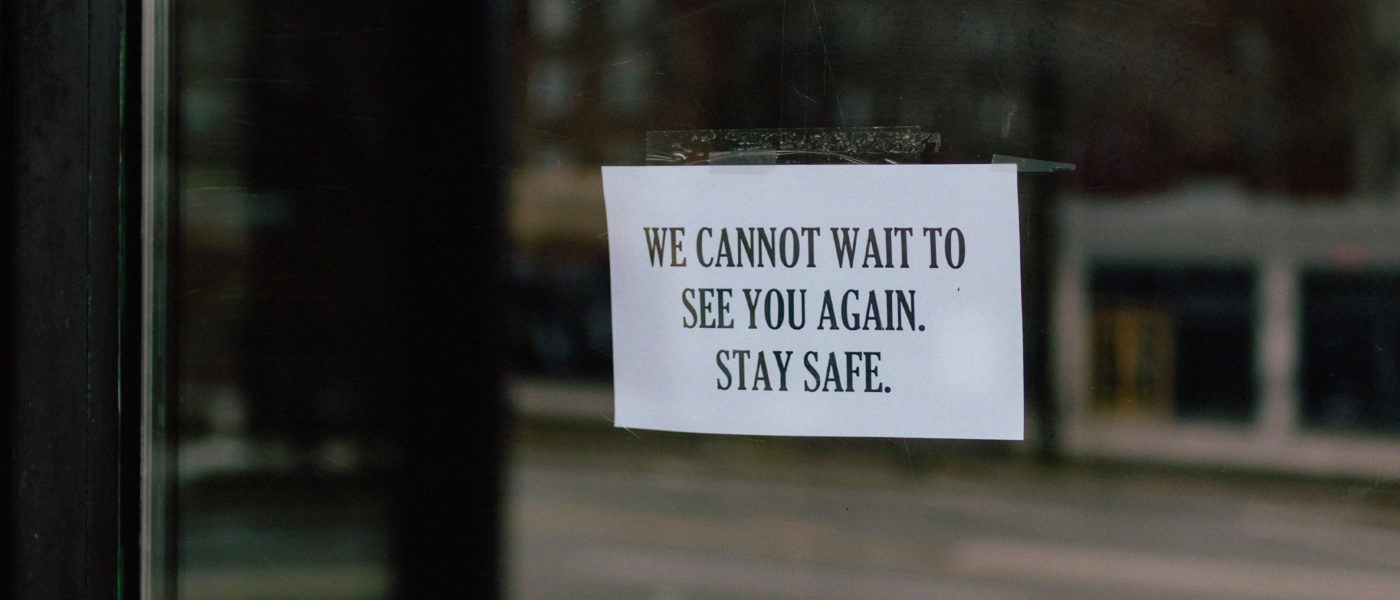 Editor's Note: This is the first in a series of several installments designed to address work, life and brand during a time of uncertainty. Each will focus on a handful of insights gleaned from what we are either experiencing or have observed as it relates to client work and the industry in the time of COVID-19. We are all working through this in real-time. It is a work-in-progress. At OVO, we believe there are opportunities that exist both within, and as a result of the challenges we are facing together. With each day, as a brand consulting agency and as individuals, we will move forward. We hope you're with us.
---
CHAPTER 1:
What Just Happened?
And just like that, everything changed.
Or did it? If we're being honest, this is life on a planet fueled by commerce. Natural disasters occur all over the world. Humans manufacture fear. Economies are built upon it. Companies thrive upon the uncertainty of tomorrow. Does this sound dire? Perhaps. Uncertainty is the watchword at the moment, but in and of itself, uncertainty doesn't spell failure. Rather, it may spell opportunity for the most strategic individuals, organizations and agencies.
The current challenge faced by millions feels unprecedented. Perhaps for the first time, we see our own friends and families suffering. Some have lost their jobs. Or worse. We have never known COVID-19 or Coronavirus. Yet we have known struggle. And with struggle comes innovation. Changes in the way we live and work and play and love.
"For families, businesses, governments and, yes, for marketers, life will never be the same. Marketers already were grappling with a softening economy when this occurred. What should they do under these new, difficult circumstances?"
"For families, businesses, governments and, yes, for marketers, life will never be the same. Marketers already were grappling with a softening economy when this occurred. What should they do under these new, difficult circumstances?", said Bob Liodice, CEO, Association of National Advertisers, in Ad Age magazine.
Since the novel Coronavirus first reared its ugly head in what felt like distant places, this has been a steady drumbeat among the media, public officials and talking heads. Each of us has echoed this very real concern in our own way. As marketers and business owners, there have been hours, days, and now weeks, in which the uncertainty may have felt insurmountable. While many in our business have rushed to offer solutions, we have taken a wait-and-see approach, at least publicly.
"We are on hold, and taking it day by day. Nothing is typical anymore."
For so many companies, the changes presented by this virus have been paralyzing. How many of us have heard the sentiment shared above from clients, suppliers, vendors and even collaborators? We certainly have. For many employees in the strategic and creative industries, this chilling sentiment may have come from their bosses. In our own homes, we have talked about the ramifications of a world "on hold". But hold does not equate to progress. Not now, not ever.
So what if the quote above was not the response we hear today? What if we have been here before? And moreover, what if we have been learning and preparing all along? I'd like to think we have. All of us.
The quotes above did not involve COVID. In fact, those and so many others that we are hearing today are familiar refrains. These two were from the days directly following September 11, 2001. Nearly 20 years ago. They sound like the words we're hearing today.
Yes, we've been here before.
For Americans, these words were eerily similar to comments made following the financial collapse of 2008, an industry-caused upheaval of trust in our economic systems. In the aftermath of Hurricane Katrina or the devastating one-two punches felt in Puerto Rico; natural disasters that brought about suffering and economic hardships. Reaching further back, can we even imagine how earlier generations—our parents and grandparents—felt when they learned of the attack on Pearl Harbor? Or upon learning of the deaths of Martin Luther King Jr. or of JFK at a time when the country was experiencing tremendous cultural and economic changes.
When we talk of worldwide pandemics, we often think of other places—Ebola in West Africa, for example. Yet we should remember that HIV/AIDS peaked between 2005-2012 and an estimated 35 million people still live with the disease globally. During that time, H1N1, a flu virus first detected in the U.S. quickly spread worldwide. The Center for Disease Control (CDC) estimates that between April 12, 2009, and April 10, 2010, there were 60.8 million cases, more than a quarter-million hospitalizations and 12,469 deaths in the U.S. alone.
Now to be clear, we're not diminishing the impact of what we're going through at this moment. Instead, it's simply to remind us that there have been multiple instances when shock had seemingly paralyzed us and the economic systems within which we work. And you might say that we've been lucky. Because we have. It feels new. After each incident we have posited that the world and life as we know it, would never be the same. As strange as it is to say, maybe that's a positive. Maybe it's become part of our toolkit.
The point is that human history has experienced this and worse. The real change is in how we as humans respond to it. Particularly given the tools we are equipped with today.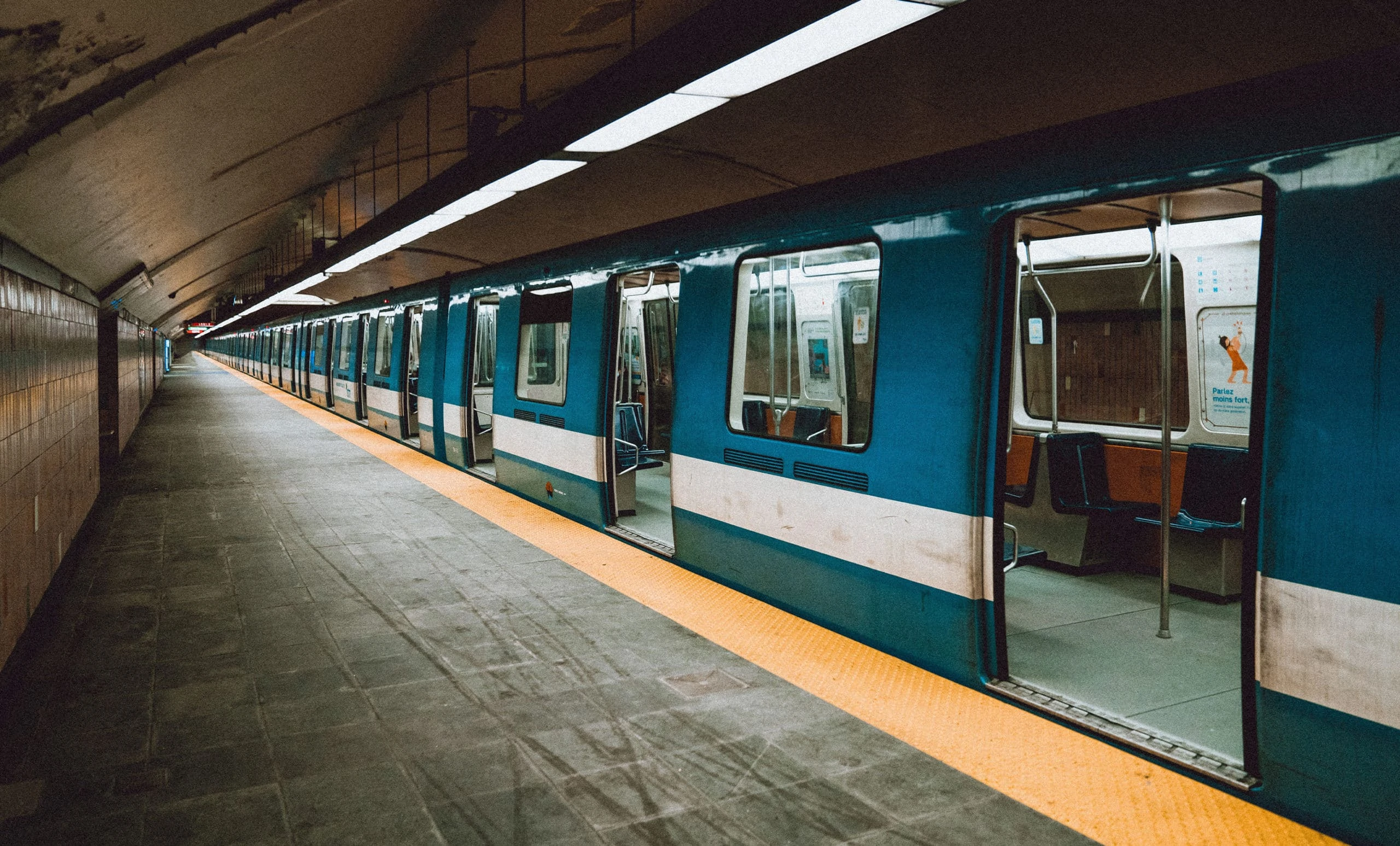 Photo © Manny Fortin, Unsplash
THE DIFFERENCE:
A New Toolset.
As an increasingly distributed workforce, our own industry has been preparing for this moment for quite some time. And while there is little question that direct human interaction during ideation, strategy, and execution may provide tremendous social and structural benefit in the healthiest of workplaces, and some might argue, greater productivity on behalf of clients, the so-called gig economy has been working toward these solutions for years. And unbeknownst to many of us, we have been practicing. What we have learned during this time is that creativity and collaboration can thrive, even at a distance. That complementary skill sets may be explored more fully and that trust in our co-workers' abilities may deepen with a certain amount of space between us. That we feel a greater sense of ownership in our projects and that constructive risk-taking may, in fact, be easier without the hovering presence of a creative manager or executive. Times like these certainly usher in a collective sense of empathy, and in turn, may erode many of the petty workplace competitions and back-biting that may have previously existed among co-workers and departments.
This is not to say that the importance of connection has lessened. Quite the contrary. It's the channels of connection that are now different. We must remember that naturally, we will return to our shared workspaces. And when that time comes, perhaps we will have honed our skills in other areas and learned to side-step the habits that are either unproductive or worse, that promote feelings of division among teams. I'd like to think so.
It may feel ridiculous to use Slack for communicating with a co-worker at the adjoining desk. Or to favor a Zoom meeting (or Skype, RingCentral, Google Hangouts Meet, and others) with the client a mile down the road. But I might argue, these tools have made us better — better at considering our pitch, communicating our rationale, and even tracking edits and change orders. We're reminded of the little things.
Cloud-based infrastructure (Dropbox, Google Drive, ActiveCollab, Trello, Airtable, LiquidPlanner, Clients & Profits, and Harvest) enables access to the most important assets and project management tools—for internal teams and clients alike. Previous generations dreamed of the days when cubicles disappeared and open offices became the norm. This is the ultimate open office. And while structure and connection is necessary, so is our ability to roam. To disengage from the desk chair and the monitor and re-engage with free-thinking toward solutions that lean on technology to make living—and therefore, working, more human.
While every business is built on metrics, humans are motivated by connection. Yes, we are a long way from a virtual replacement for direct human contact and interaction. But that doesn't necessarily mean that we can't build interpersonal relationships, share ideas, and create community. Social media isn't the answer. Rather, it's one channel. Like the gym, the neighborhood bar, or the dog park. It doesn't replace those things, but rather it enhances them.
So yes, it is different. Things have changed, but yet change is constant. Change is part of why we come to work every day. It is eminent. It is exciting. It will usher in a wave of innovation and opportunity.
If our clients see the opportunities that we see, we will move forward as we normally would. With their business in mind and their best interests at heart. Even if this normal is being organically branded as some sort of "new normal". Let's help them. They are the reason we exist.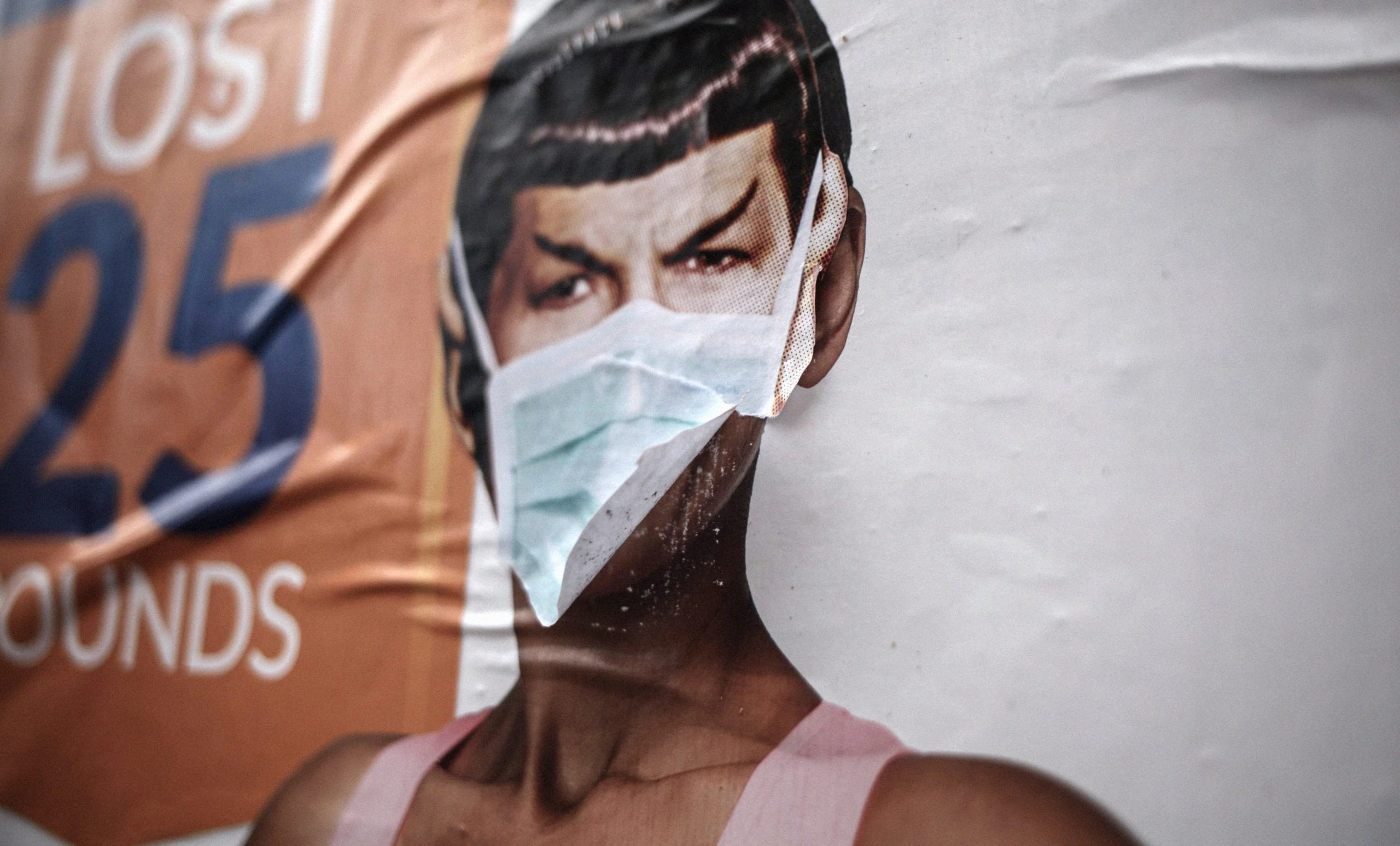 Photo © Nick Bolton, Unsplash
THE NEW NORMAL:
An Opportunity to Reset. Or to Double Down.
A crisis like this reveals a lot about us as a nation. Because unlike many other countries, this one was founded on the idea of certain freedoms. Economics has remained a bedrock concept from our very beginnings and with each generation, the opportunities that come with finding our place, our position relative to the competition, has provided a sense of purpose and clarity. In the course of our business histories, it is commonplace for us to get down into the trenches and focus on what we do—for our own prosperity and for that of our clients and theirs. This is true of all businesses, be it a consumer product, a consulting firm, a business-to-business solution, a government contractor, or a creative agency. We are intent on strategies that deliver the best possible experience through the products and services we offer. Our customers choose us based on many factors. Price, convenience, capabilities, comfort. Yet as consumers or clients, whether we're cognizant of it or not, our selections are based on whether the values of the product or of the service provider aligns with our own. This is about positioning.
Positioning serves as the central idea that unifies and informs teams across the organization. Internally, positioning answers the question: What makes us different? It delves into what makes a brand favorable or credible. Within the market, positioning works to establish the unique brand impression that must clearly exist in the customer's mind.
In times of crisis, we are often left looking for quick solutions to stimulate sales when in fact, we should be doubling down on what makes us different. And moreover, what makes us meaningfully different. These efforts don't replace business development and sales. Rather, strong positioning strengthens the sales pipeline by clarifying the offering to the customer. In doing so, the sharpest positioning slashes the sales cycle timeline. If it's been awhile since your company has reviewed and further honed the edge in its positioning, this is the time. A captive audience awaits. But recognizing a population that is increasingly sheltered at home, there's a good chance that they have already reached out. We want to make sure our own clients at OVO are out in front.
FIVE QUESTIONS FOR BETTER POSITIONING
Ask your team and yourself: What makes my organization uniquely valuable? Be honest. If you get many different answers or you have difficulty concisely articulating it, it's likely time to revisit your positioning.
Identify the position that you believe your competition occupies in the market. Are they the largest? The most customer-focused? The thought leader? The cheapest? The most innovative? Their position will provide clarity in terms of where your organization is, or wishes to be.
Should we conduct an internal SWOT analysis (in determining your strengths, weaknesses, opportunities and threats). If you haven't done so in a while, there's a good chance those have changed over time. They are definitely different right now.
Ask your team and yourself: Is our organization structured for change? Are we trying to do too much? Do we find ourselves explaining, clarifying or justifying our product or service offering?
Ask your clients: What is it that we do differently than our competitors (who are vying for your business)?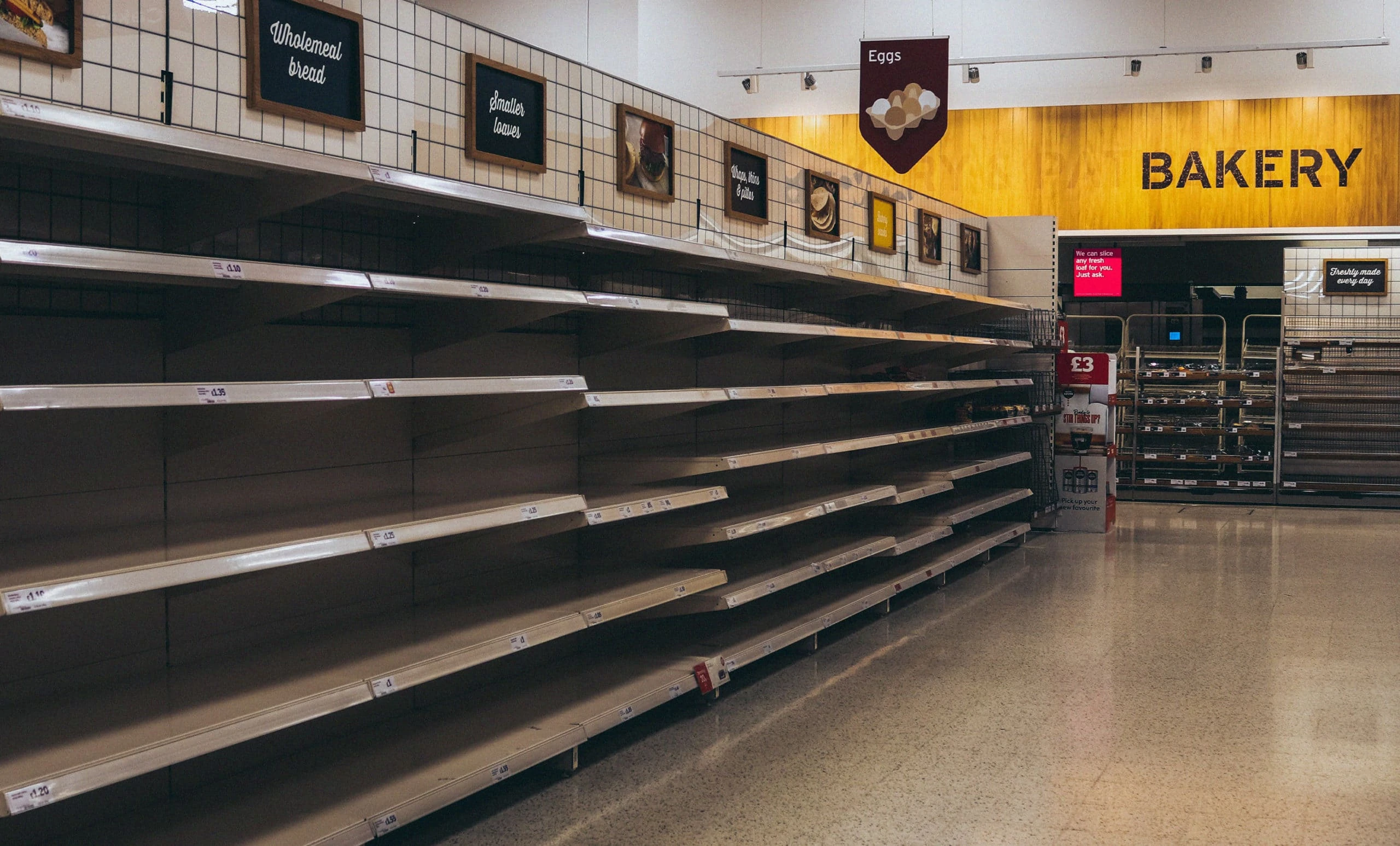 Photo © Sandie Clarke, Unsplash
THE NEW NORMAL:
Reaching Out in a Shelter-at-Home Economy.
In a 'shelter-at-home' economy, our channels of communication are limited. This is true on either end of the spectrum—as sender or as receiver. Spring is typically a busy time for industry events, conferences and tradeshows. With the limitations on gatherings and responsible efforts to curb contact among people, nearly every global trade gathering has been canceled or postponed. The same is true of professional and amateur sporting events, access to bars and restaurants, and even retreat spaces. Traditionally, all are vital business development venues. As a result, digital has served as a reasonable (if not perfect) proxy.
For organizations, the website is often its primary portal for content. And while maintaining a site is often relegated as a storage space for marketing content these days, for many industries, a website is an essential representation of their company. It is the front door. Until relatively recently sites have been expensive to maintain and a hassle to keep 'fresh'. Outside of content providers (think streaming services like Netflix or news sources such as CNN, ESPN or The Guardian) and aggressive consumer product marketers (Apple, Williams-Sonoma, Starbucks, or Indochino), investment in web-based marketing is often not as top-of-mind as perhaps they should be. There are exceptions, of course. In times like this, your site should be working harder for you.
Sites such as those referenced above are forever tweaking their content. While navigational structures and user interface remains largely consistent for ease of use, the major online content creators are consistently measuring their performance to leverage current algorithms and reconsidering site architectures to better deliver on their promise. Every organization should be following these queues. Story-telling is ever more important, and the ways in which we're sharing those stories is evolving quickly. So are the means to stay in front of customers and drive traffic. SEO and SEM, email marketing and campaign-building, and timely, customized content, by way of webinar, podcast, video or various social media channels, are all essential areas for focus. In a later chapter, we'll discuss messaging strategy and how it applies to digital in this environment.
FIVE QUESTIONS FOR BETTER DIGITAL
Ask your customers: How can our organization best serve you digitally? Would a weekly

'virtual happy hour'

be a good way to connect? Are there tips, incentives or discounts that you'd like to see including in our emails?
Ask your marketing department or agency partner how the organization is measuring site traffic and sales metrics. Is there a way that we can effectively improve upon those metrics? What is the necessary investment of dollars and resources to ensure a return?
Ask others in the industry what they've done to optimize the effectiveness of their sites. Most often, we know our competitors. A simple call may suffice. If you're not comfortable with that, there are LinkedIn groups and professional associations sponsoring these event topics.
Ask your marketing department or partner to audit the current site and identify opportunities for new content. Is our messaging current and clearly articulated? Are our calls-to-action in line with our business objectives? Are they clearly labeled? Are there other channels we should be considering?
Ask yourself: Do our digital properties reflect our organization at its best? Do these properties support our positioning? How can I drive business and strengthen my relationships by way of our digital platforms?
There are plenty of things that are pulling for our attention. But positioning and digital are the first two areas of focus for strategic marketers now. 
Okay. We understand that this is a lot. This first chapter helped us set the table and get our arms around what COVID-19 means as brand marketers now and what the near future may hold for us and for you. We hope it helps you consider (and embrace) where we are as a largely distributed workforce. We have the tools we need. We have the motivation to see ourselves through this difficult time. We also hope we provided some guidance on actions your agency or organization can be taking now. When it comes down to it, this is about proper positioning and executing through the channels that best meet our clients and customers where they are now.
So yes, our industry has faced adversity before and we'll get through this. You've heard that before. There's a time for differentiation in messaging, but on this very issue, we beg to differ. This is the time for unity and support. Stay safe and innovate.
We are here when you need us.
---
UP NEXT
In Chapter 2, we explore five basic brand questions and provide suggestions for how to deliver on these ideas. We opened the conversation with positioning and digital. We've built on those questions and also addressed the value, response, and development of new business. Read more.
In Chapter 3, we will look at some companies that are employing successful brand strategies and how they're addressing these questions during this difficult period. We'll focus on a few of the companies that we're fortunate enough to serve and provide an inside look at some of their most informative strategy work. We'll also look into some well-known consumer brands and assess how they're working to weather this storm.
Thank you. And we extend our sincerest gratitude to all of the OVO clients who keep us thinking, excited and coming back for more. Your perseverance during this difficult time reflects your brand leadership. You are each an inspiration.