Campari + Imbibe and the making of a perfect Negroni Week experience.
Background
Imbibe is the ultimate guide to drinks and drinking. In every magazine issue and throughout the website, readers find drink recipes, reviews, destinations and profiles defining cocktail culture. Imbibe, with corporate partner Campari, is also the founder and producer of Negroni Week. The annual Negroni Week event celebrates the iconic cocktail as imagined by nearly 8,000 venues worldwide.
Work Performed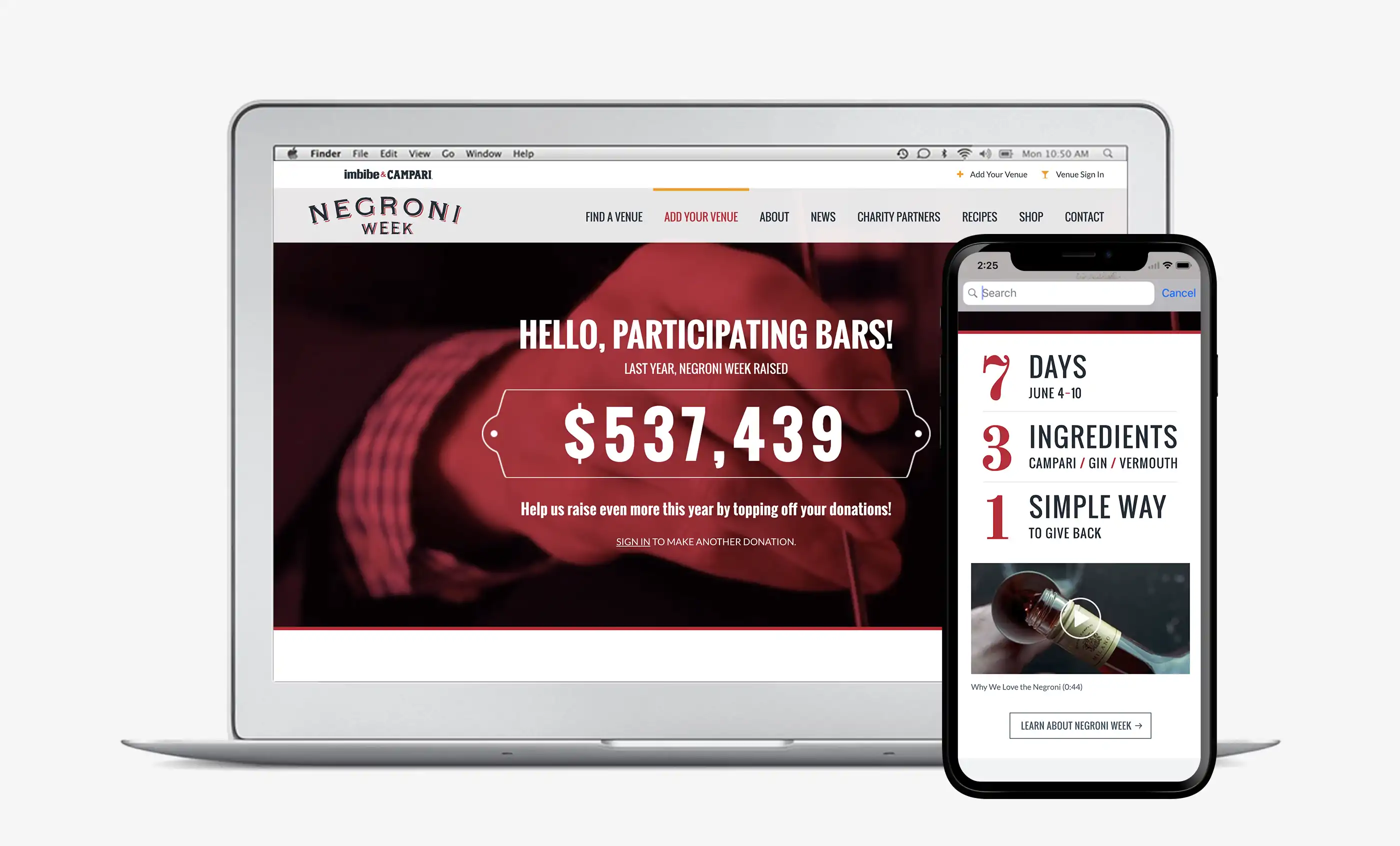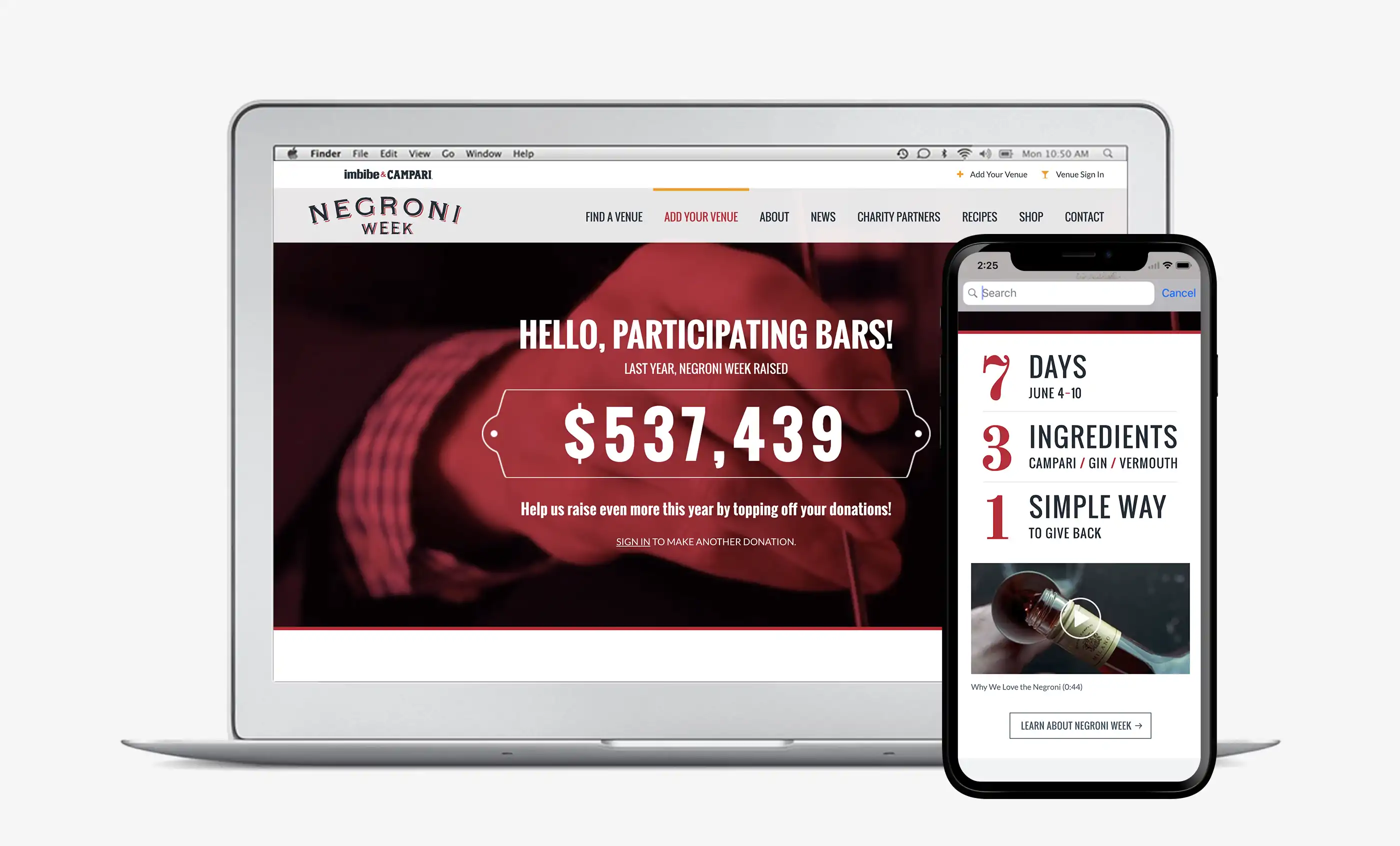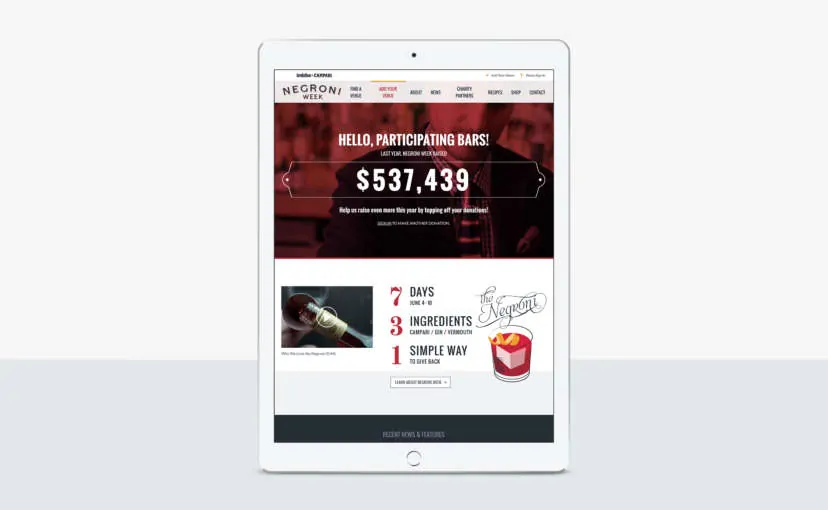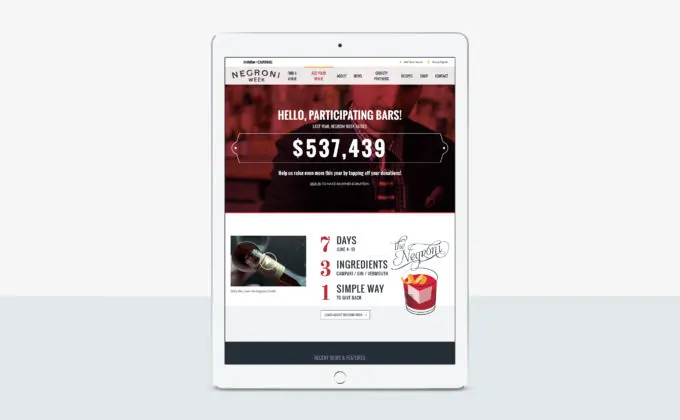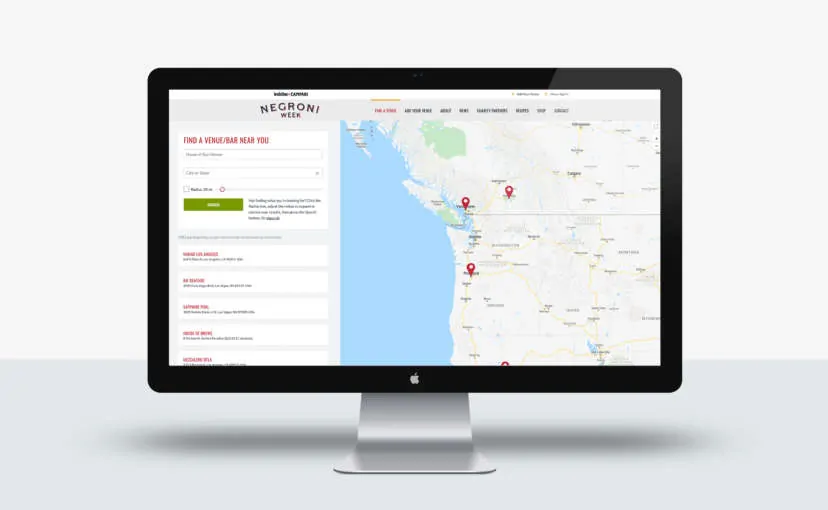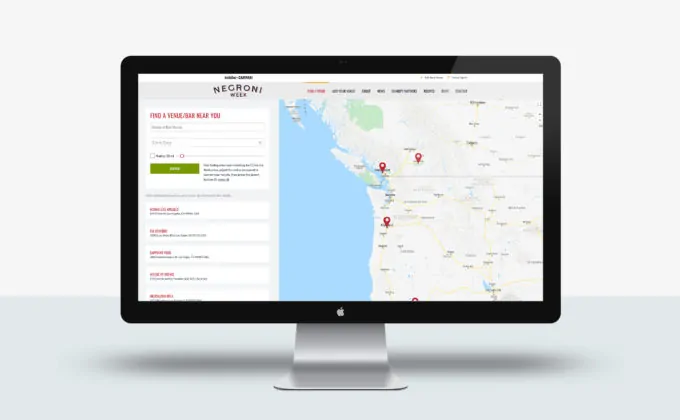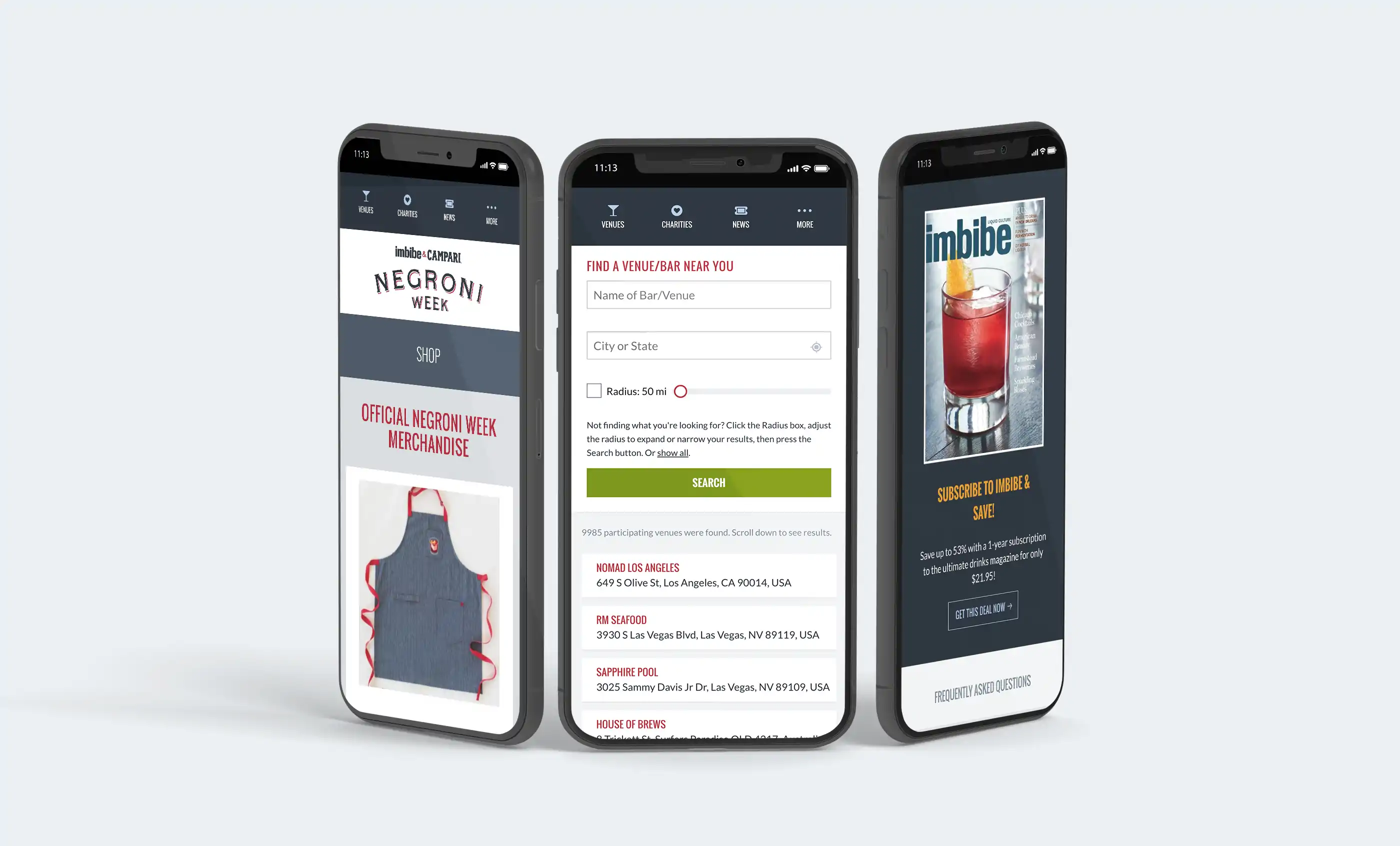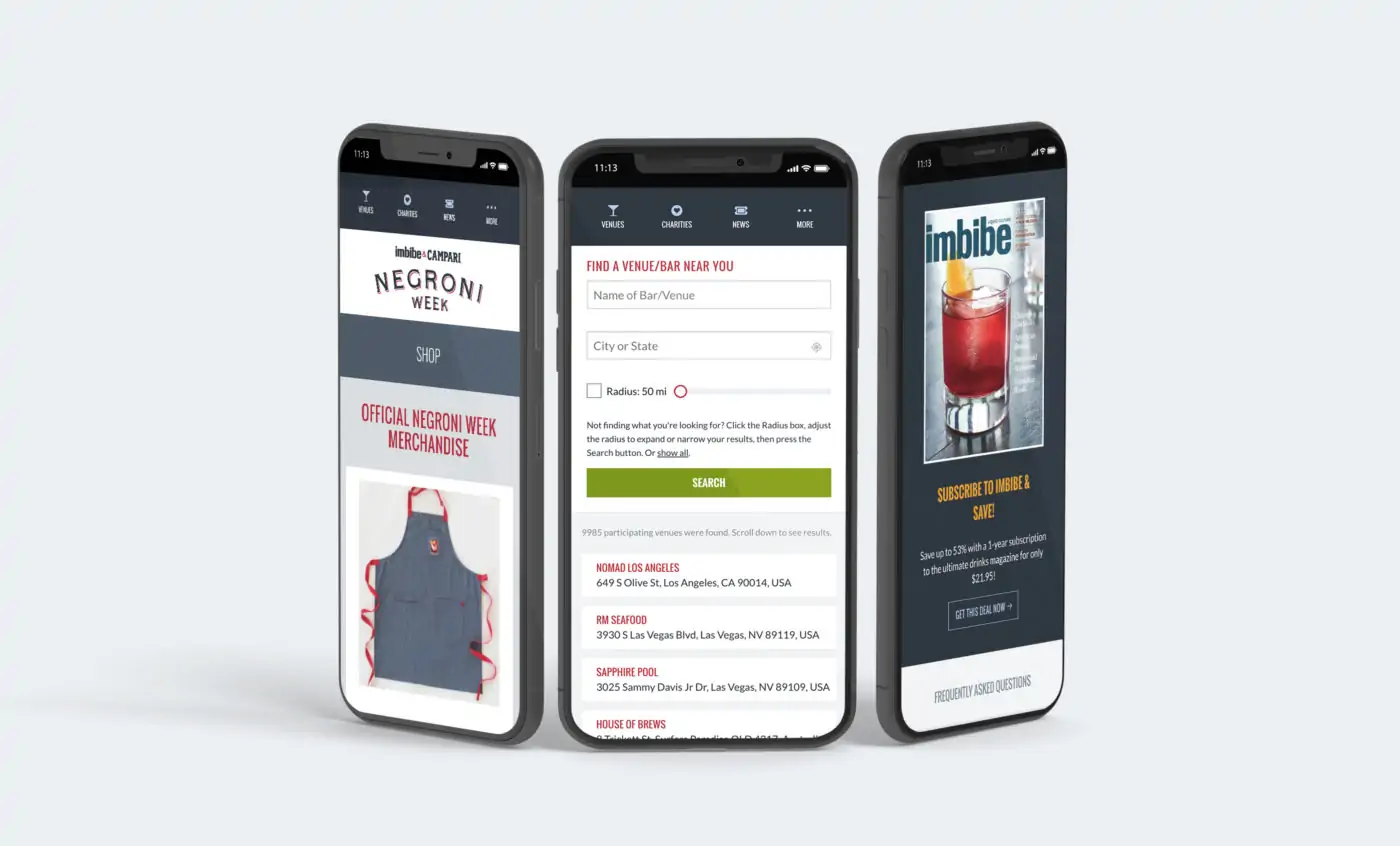 Perhaps most importantly, the event website has been the platform for raising nearly $1.5 million in charitable causes. And growing. Yet growth was always the site's biggest challenge. Why? Because coordinating and facilitating timely content from bars and restaurants the world over is a mighty tall order.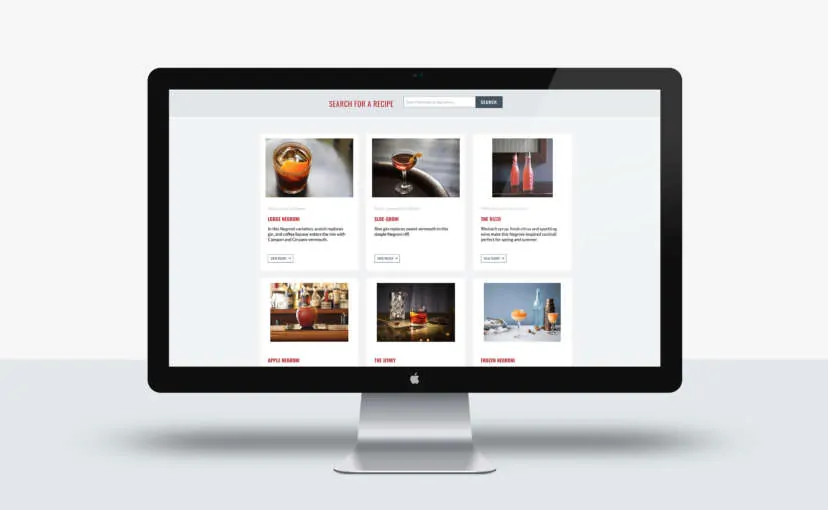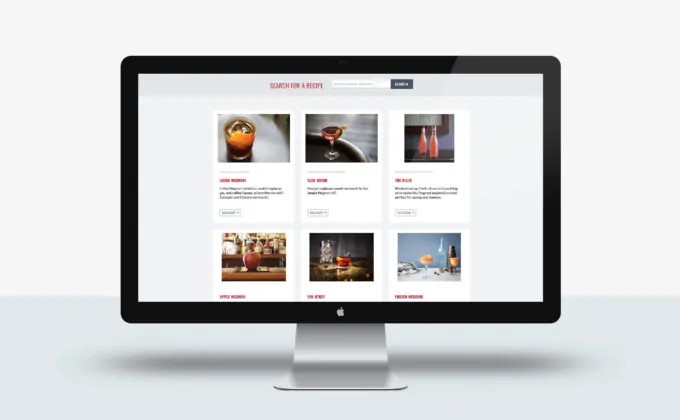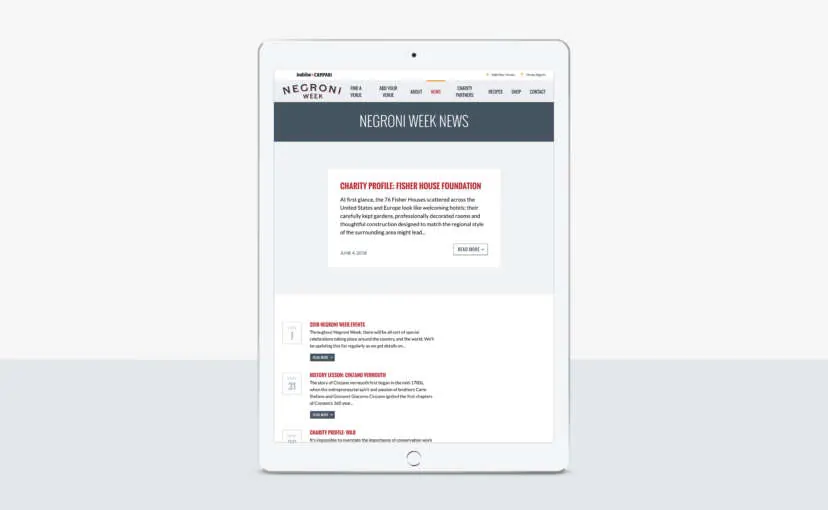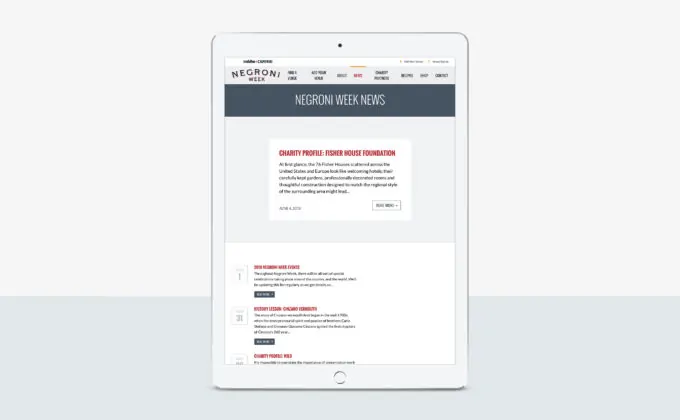 Imbibe approached OVO to redesign the architecture of the site and develop a fully seamless, automated and scalable venue registration process. Over ten weeks, OVO delivered just that: a responsive database solution integrating Campari's registration engine, while aggregating and highlighting each participating venue and unique Negroni recipe. Further, we built community through traditional and social media channels.