A community built on trust.
To protect the pets they love.
Background
For pet owners (and pet lovers, alike), DoveLewis is a Portland institution. More than an emergency hospital, DoveLewis is a hub for specialized care. It's a nonprofit haven for animals in need. And it's a resource for veterinarians worldwide. But more than anything else, in the minds of people who love animals, DoveLewis was a place of comfort and trust. A place where clinical staff treated and cared for animals in need as if they were their very own.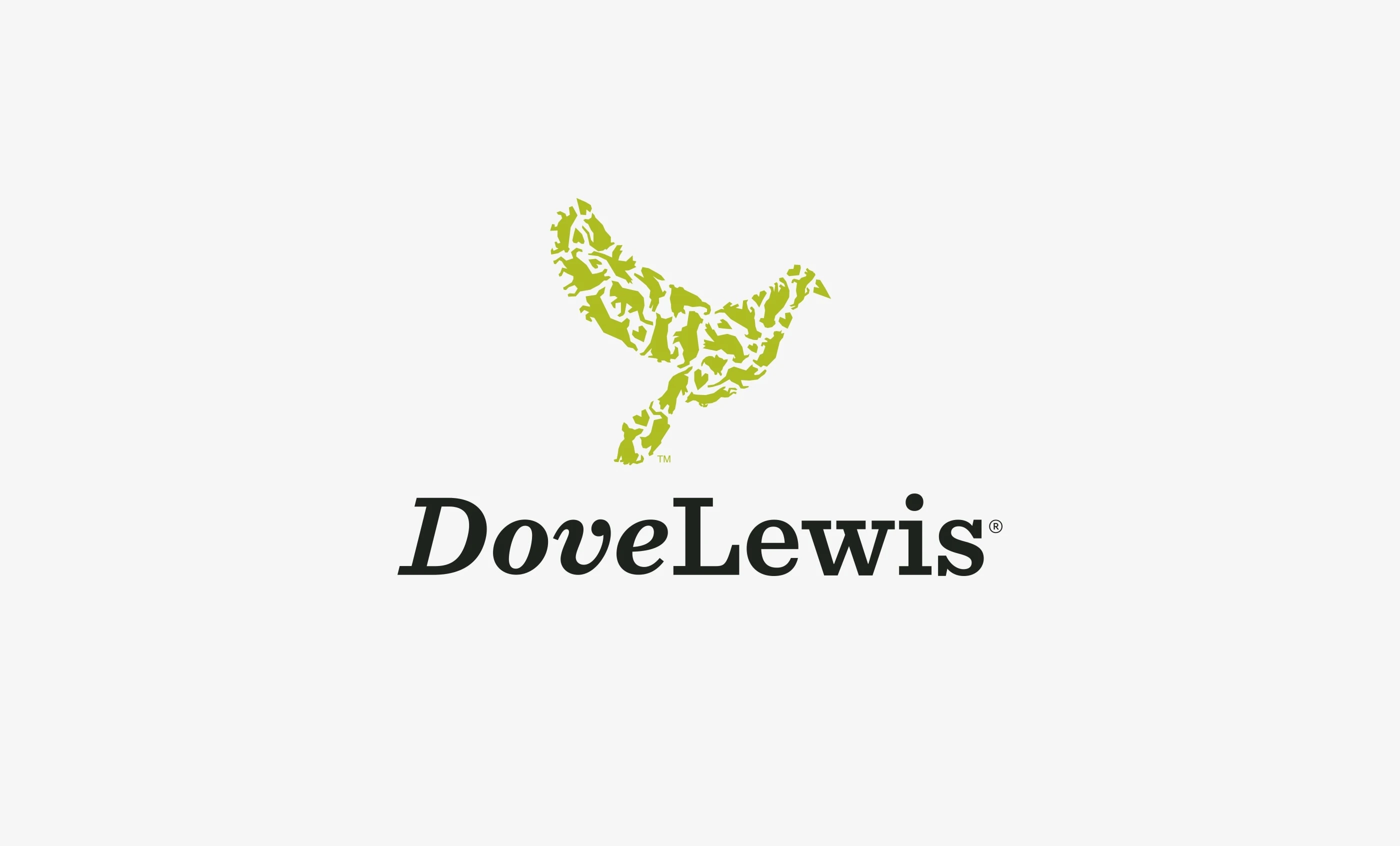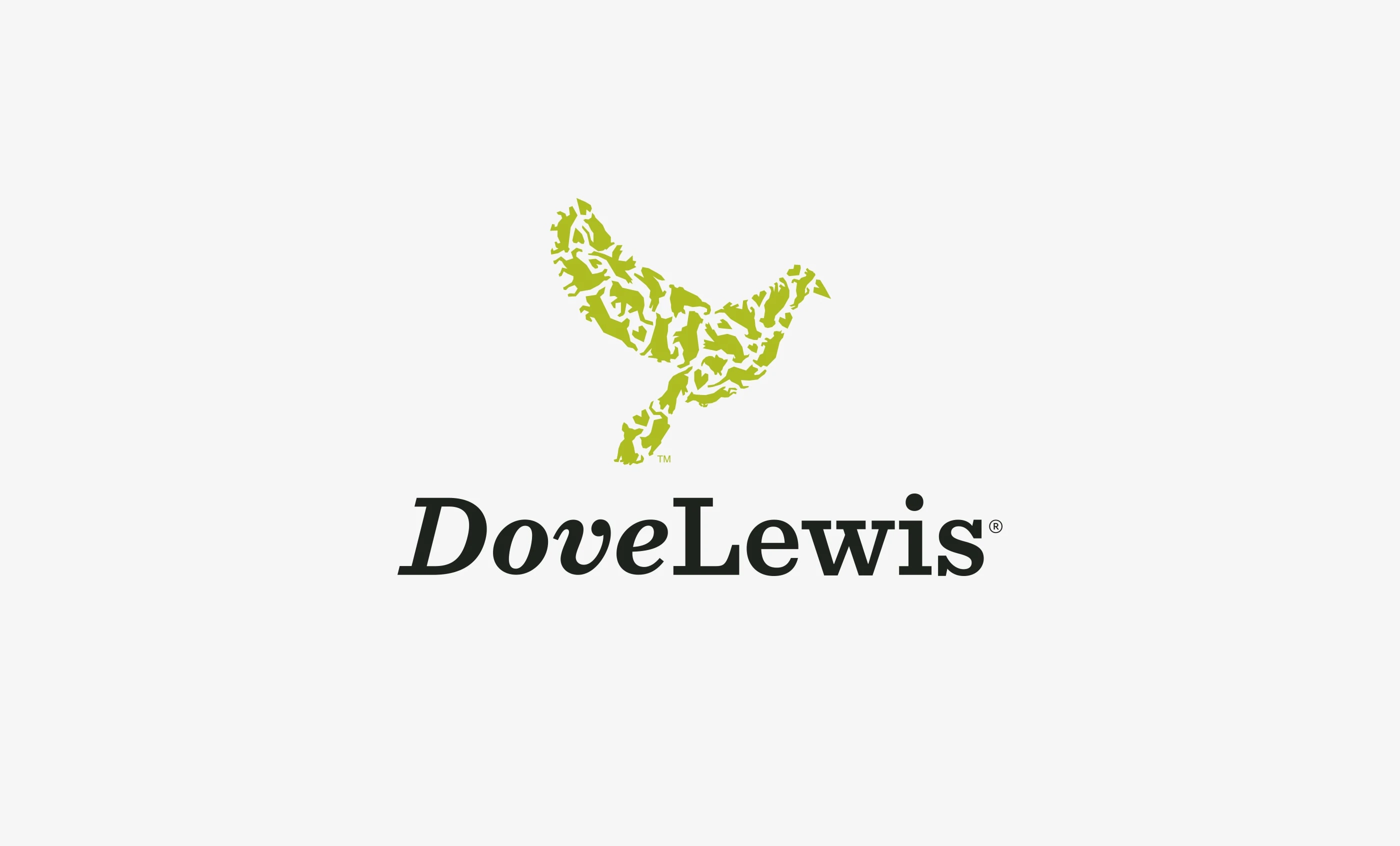 Primary Trademark
Founded in 1973 by A.B. Lewis, the hospital was named in memory of Mr. Lewis' late wife, Dove. An avid lover of all animals, Dove Lewis was a beloved community symbol representing unconditional care and the bonds that unite pets with their owners.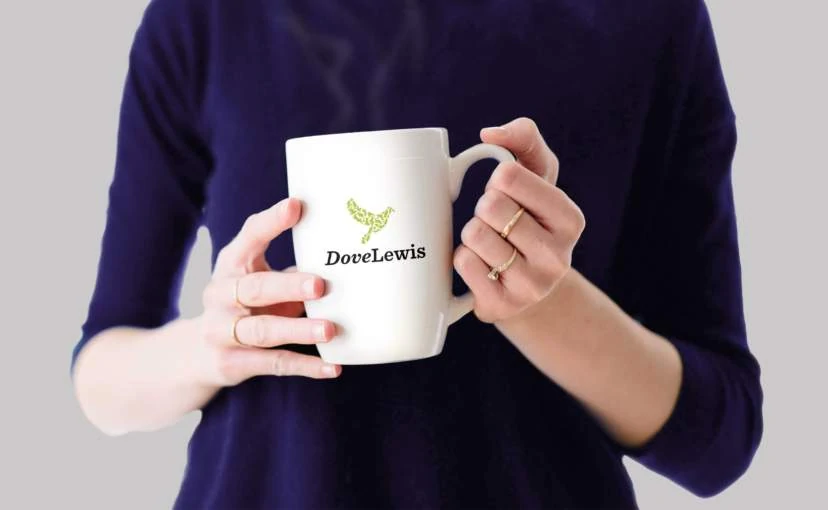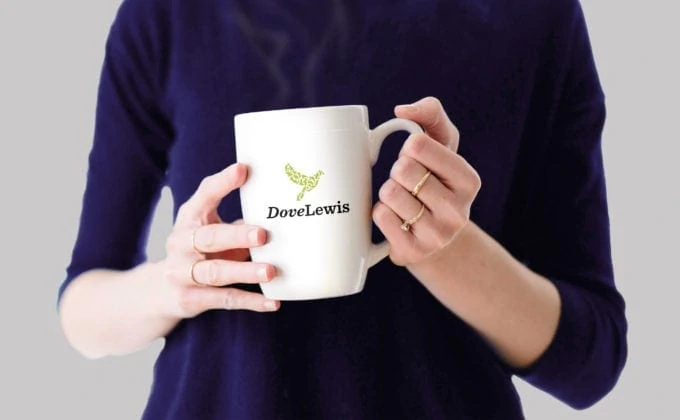 Trademark Renderings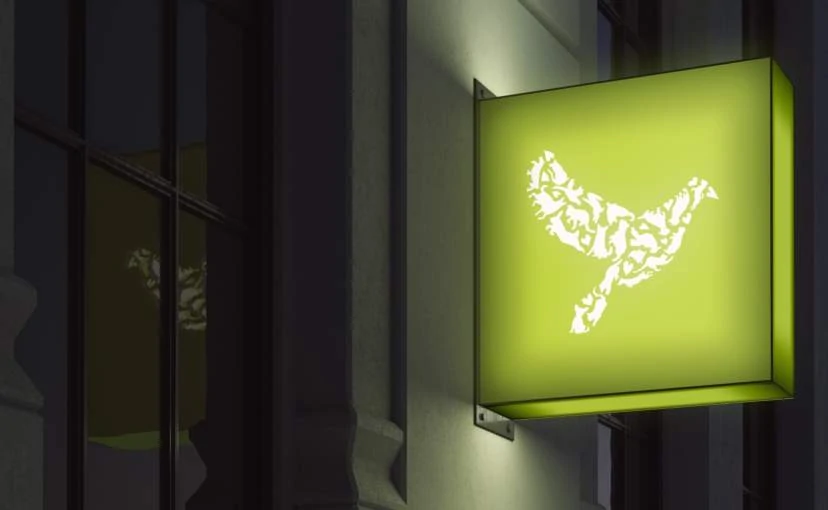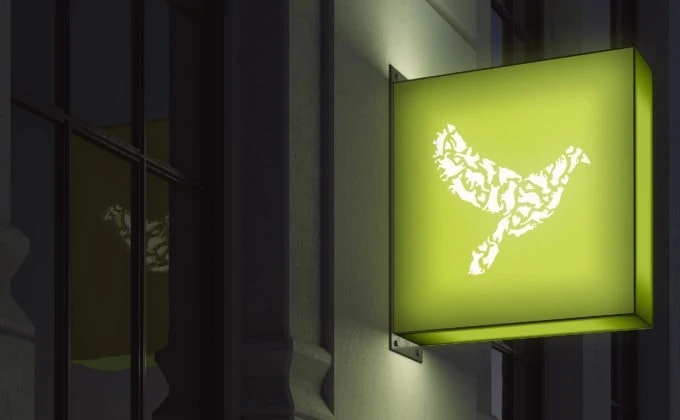 While the brand itself enjoyed tremendous loyalty and respect among community pet owners, the identity had grown a bit long in the tooth. Furthermore, the previous green cross logo of DoveLewis had organically taken on new meaning; as the ubiquitous symbol of legal cannabis, a verdant and growing industry in Oregon. Legal, yes. But hardly the representation of innovative clinical acumen and attention that the leader in emergency animal care would intend to convey.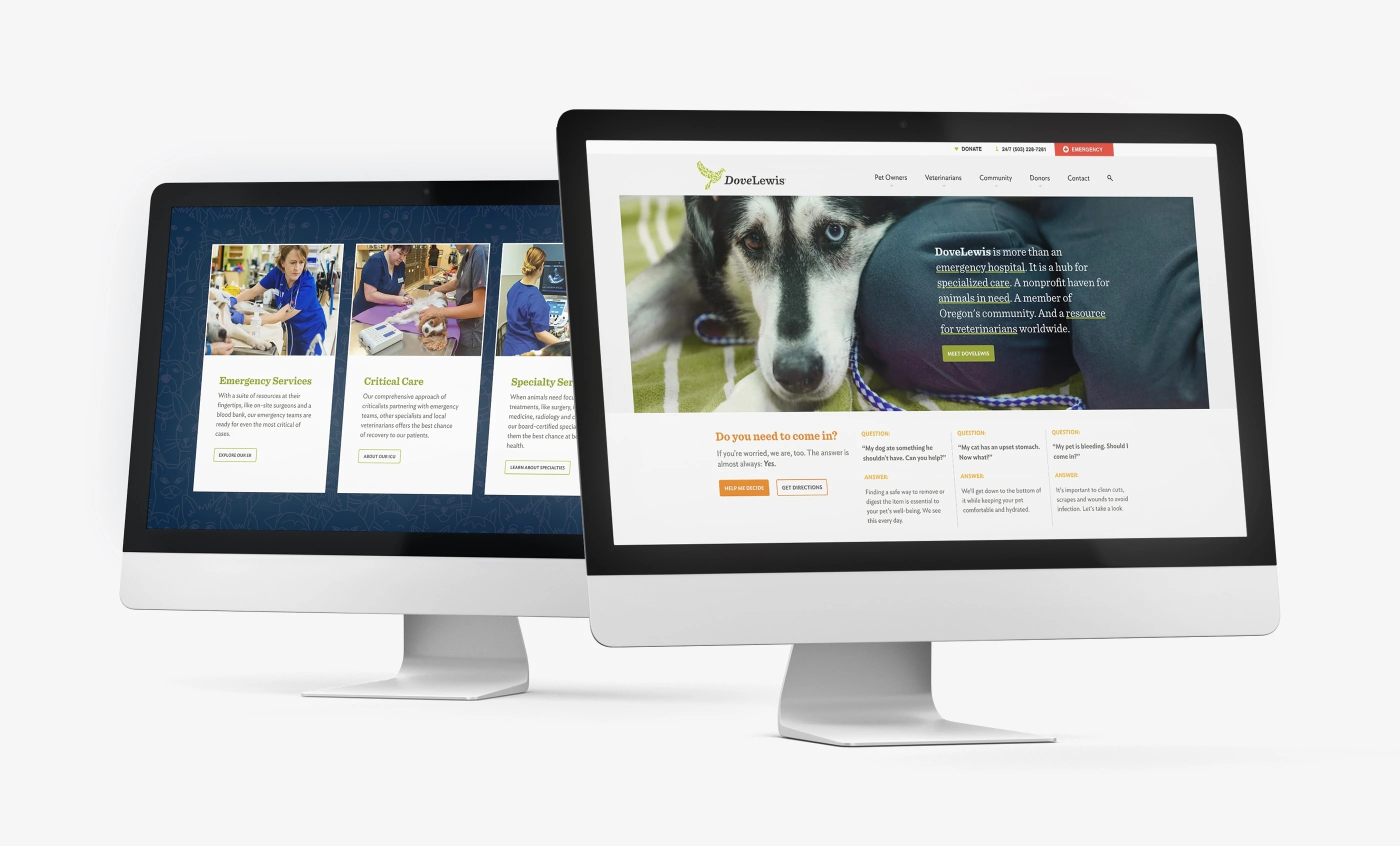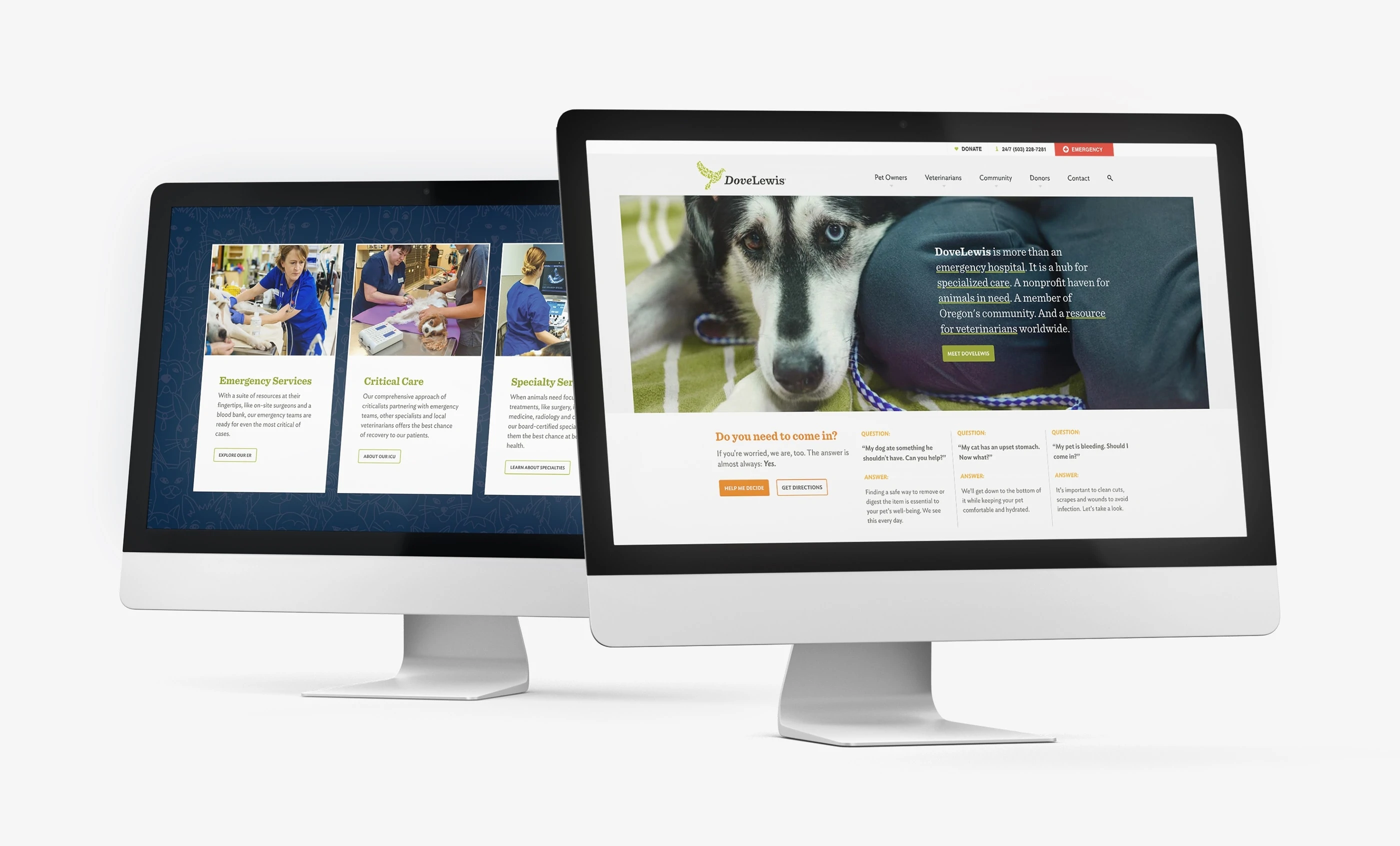 DoveLewis Website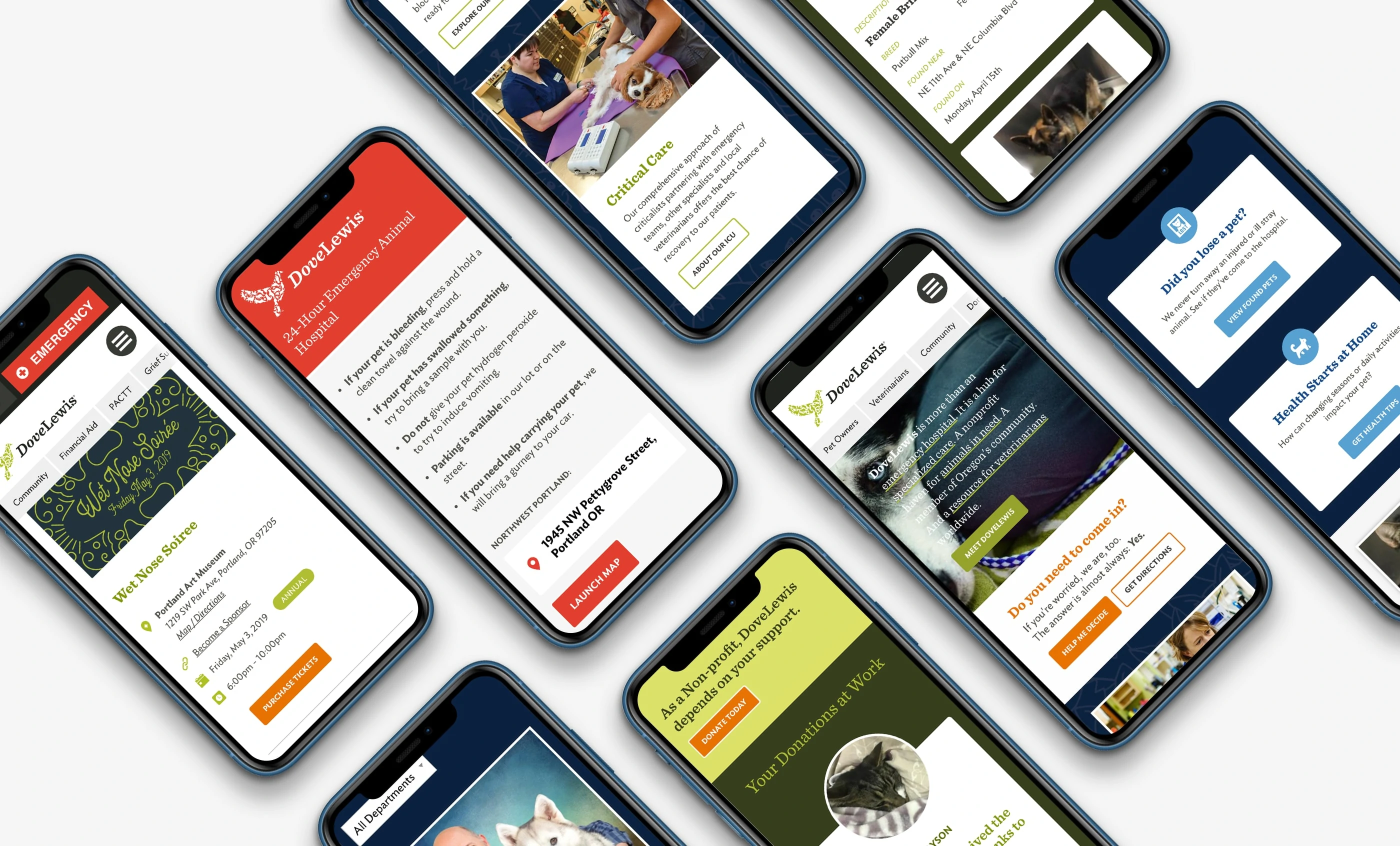 DoveLewis Mobile Website
In late 2018, OVO was brought on to better understand perceptions among those on staff and in the community, and provide recommendations for the next chapter of the DoveLewis brand platform. As is typically the beacon for making informed decisions, research would serve as our earliest compass (or our guide dog, if you will). We had our hunches, of course, but nobody could predict, with any certainty, where the data would take us. And while our findings could prove illuminating, the appetite for change — among the hospital, its staff, or the community that supported it — would remain yet another unknown. So onward, we went.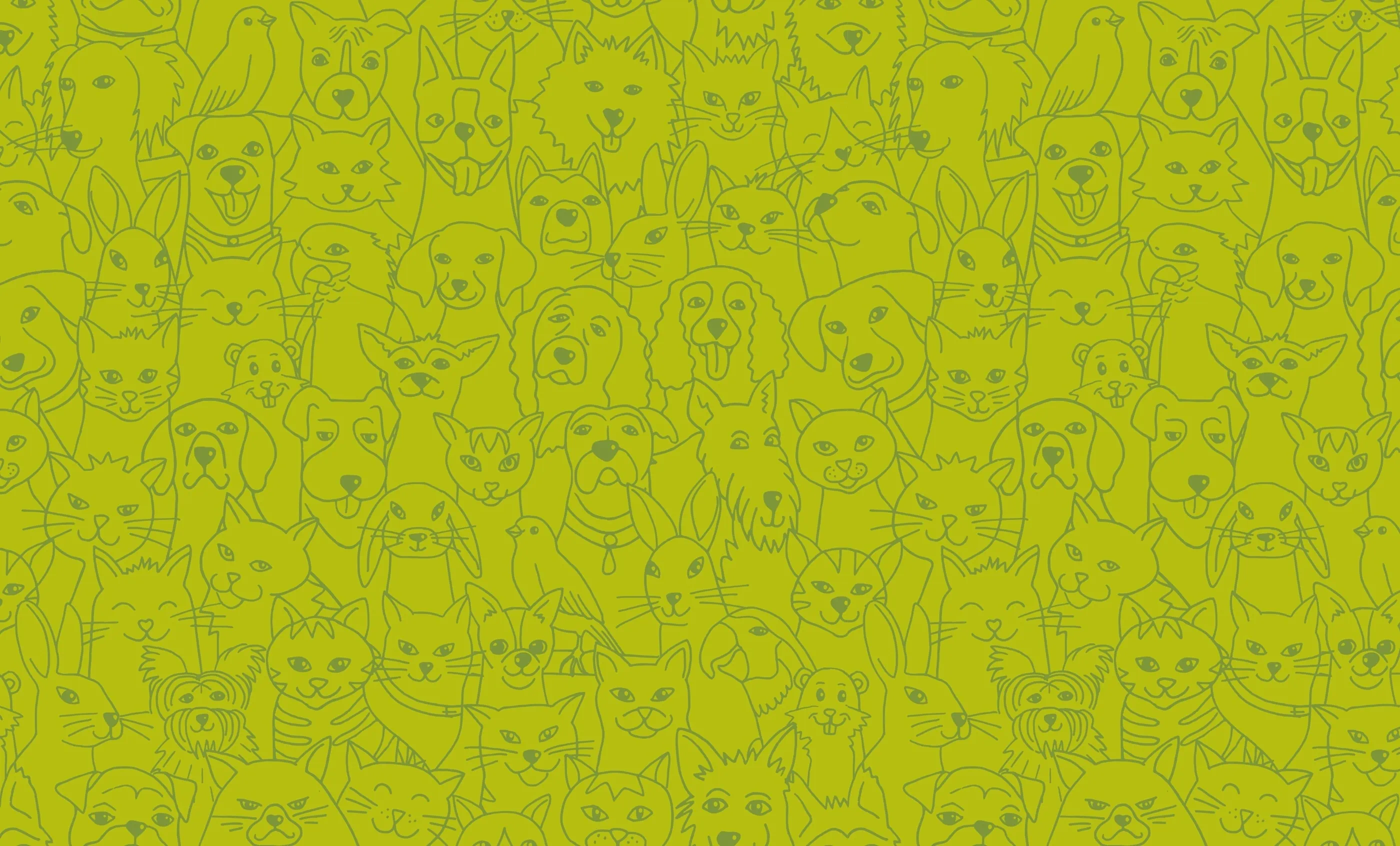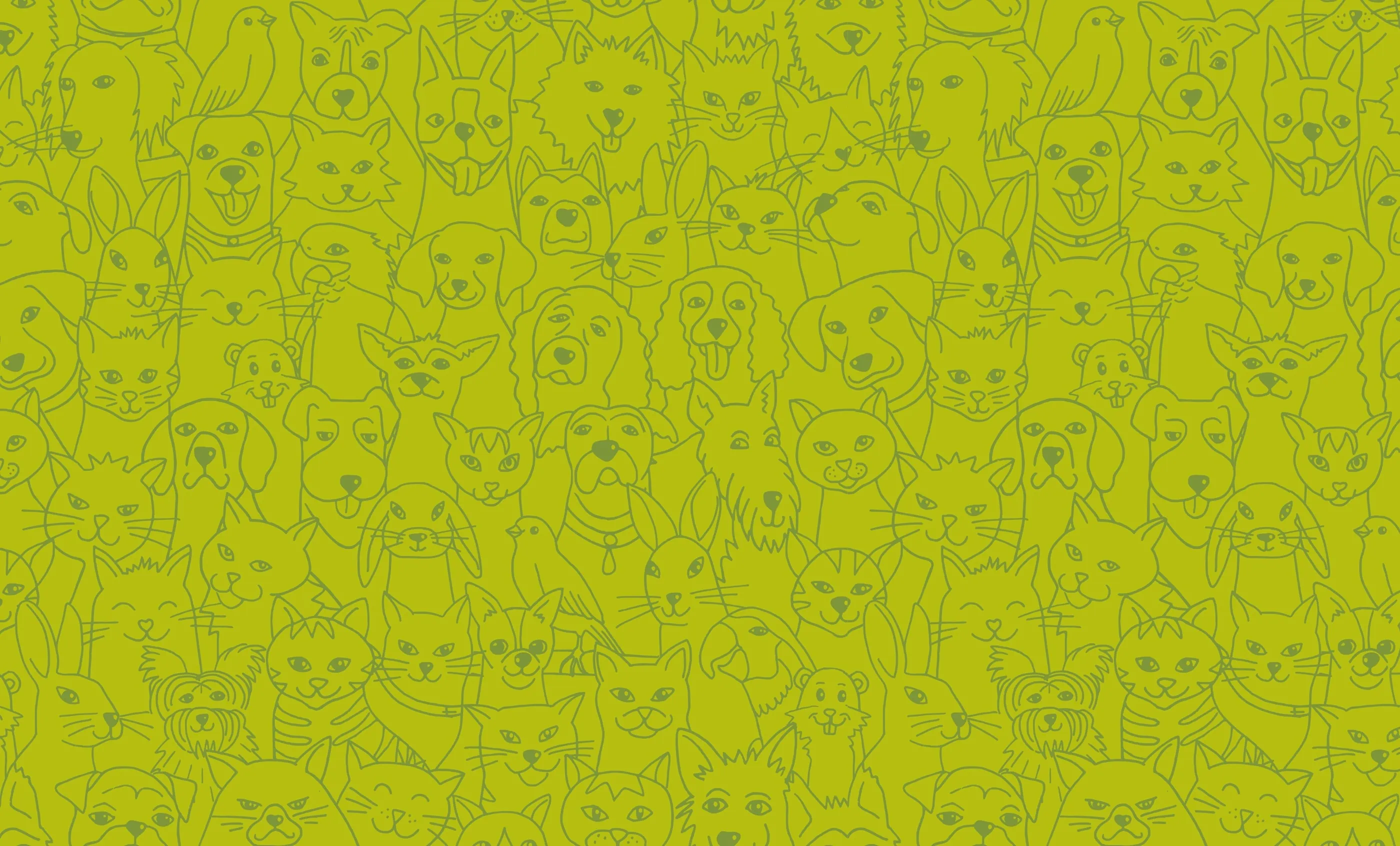 Illustrated Brand Pattern
Change, it seems, was in the air. Upon our presentation of findings, a brand "refresh" was determined critical. Following the research phase, OVO was contracted to develop a foundational strategy that would effectively define our brand platform — outlining the pillars and what they would support in positioning. This required alignment on all fronts and agreement regarding the process necessary for success. In essence, the buy-in required four key staples: (1) Understanding the beliefs and values of the DoveLewis brand; (2) Articulating the ideal; (3) Socializing (the ideal) like crazy; and (4) Activating it at all levels of the organization.
DoveLewis was on board. They were all in. We had a partner. And throughout a series of collaborative sessions, we would work toward further expression of the institutional values of DoveLewis, the mission and the vision.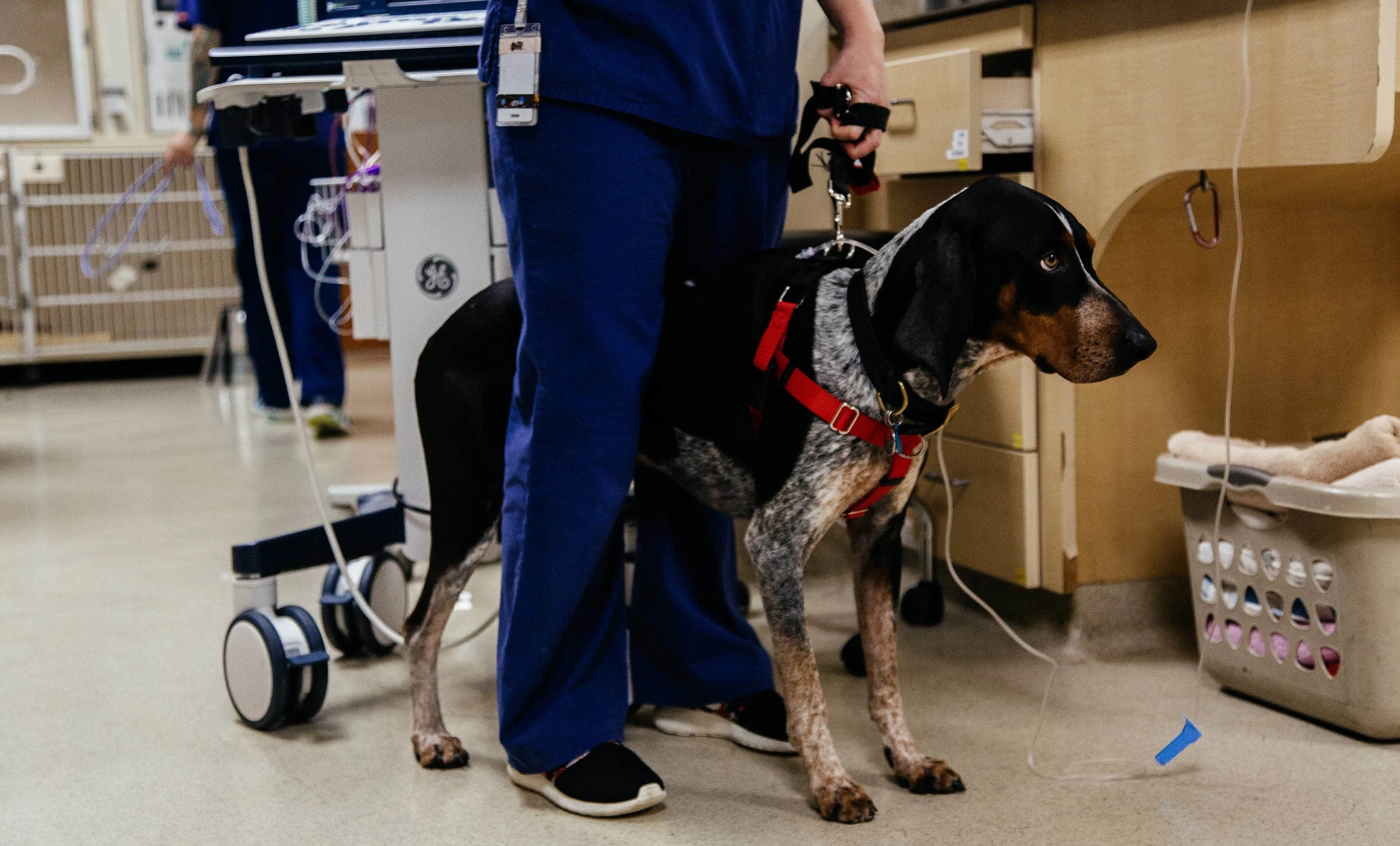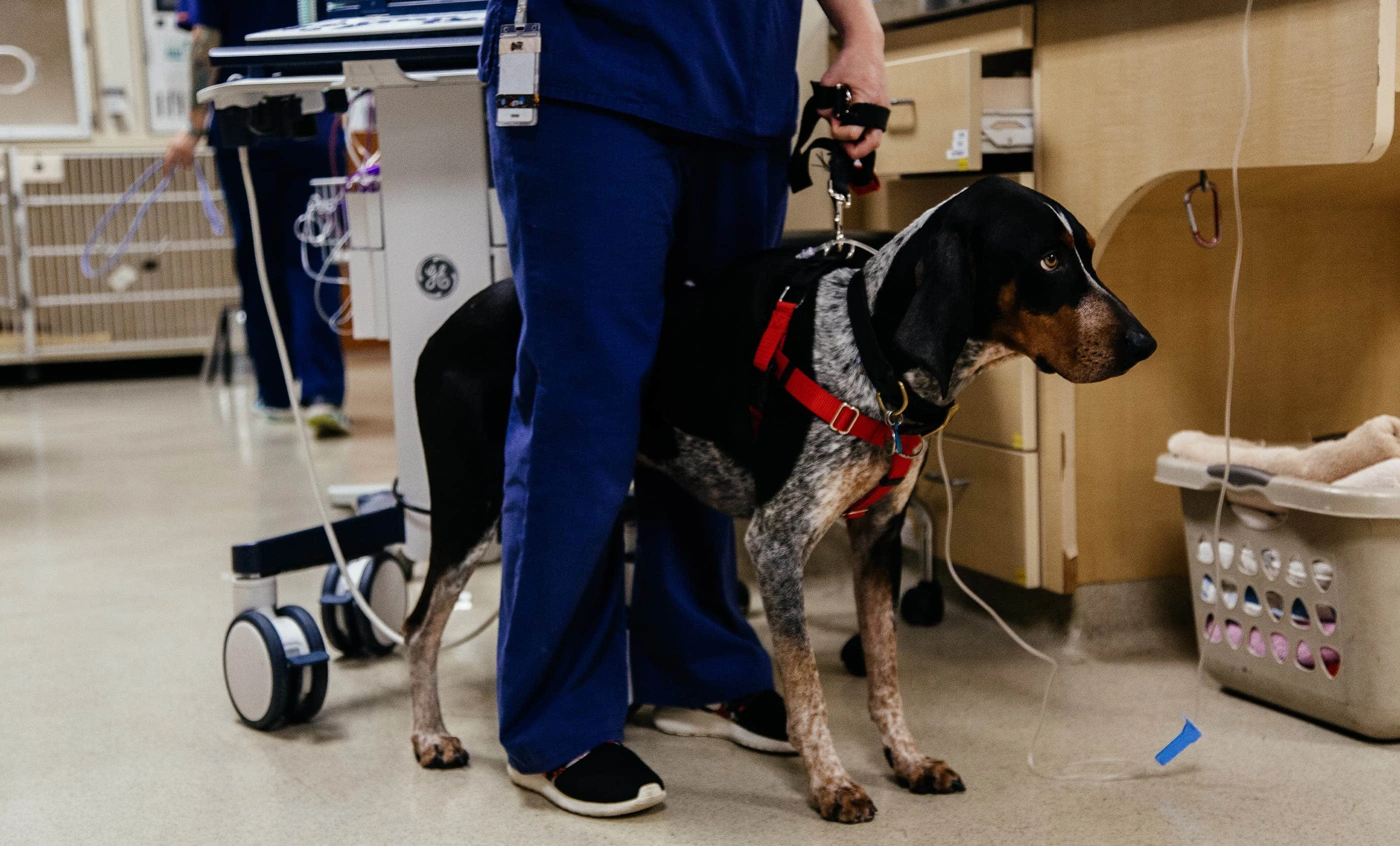 ©Gia Goodrich Photography
During coordinated efforts, we were also working on a new visual language to better represent DoveLewis. This would find its way by way of a new symbol and refined typographic system. The symbol became the profile of a dove in forward flight, composed of many of the animals that, with their guardians, enter the hospital doors. In many ways, the elements that comprised the logo represented more than simply the hospital's patients, but rather an interchangeable patchwork that forms the diverse community that unites in a commitment to care.
As local residents and pet owners ourselves, we could easily understand the importance of properly representing such an important local resource. DoveLewis is synonymous with quality of care and for most Portland-area residents who love animals, it's the first call made when their pets' health or well-being is suddenly in jeopardy. For veterinary professionals — both area partners and staff — pride in reputation and trust in partnership remain paramount. For administrators, the responsibility is significant: living up to the promise that DoveLewis has delivered for more than 45 years. It's no easy task. Pets are family. And the well-being of all animals strikes a chord that resonates deeply. All the while, the breakthroughs in veterinary care are ever-changing, and the demands of business are ever more challenging. It means that the brand must be every bit as dynamic as the approach to care. It's a shared commitment to not merely resting upon an earned reputation of excellence, but to be better than ever. This was our charge because it was theirs.
To care for every animal and every person who cares for them. Always. And to envision a world where every animal receives the care they deserve.
For DoveLewis, care isn't a catchphrase. It is the brand.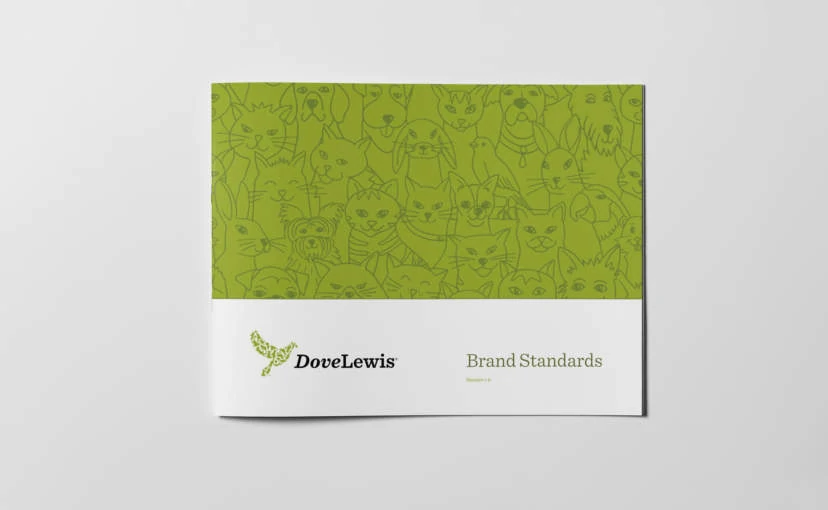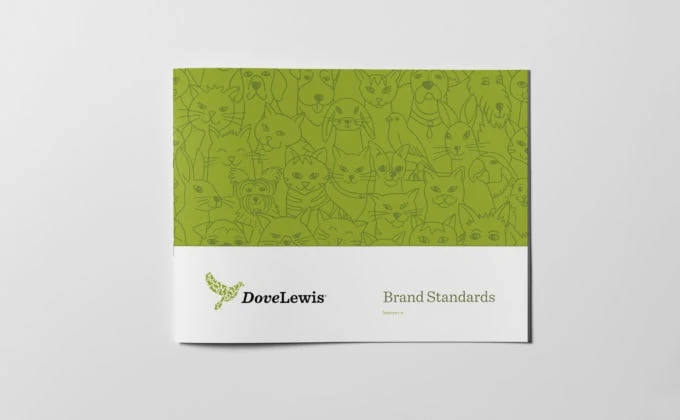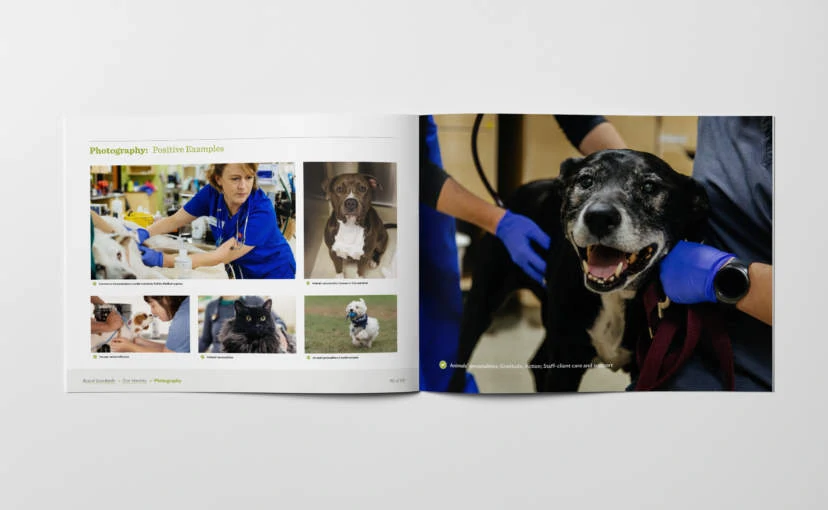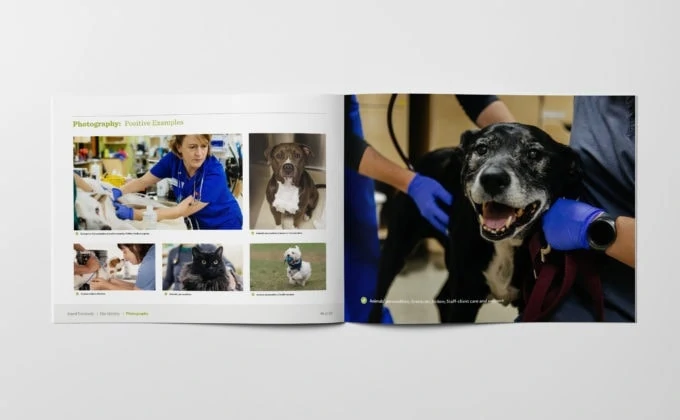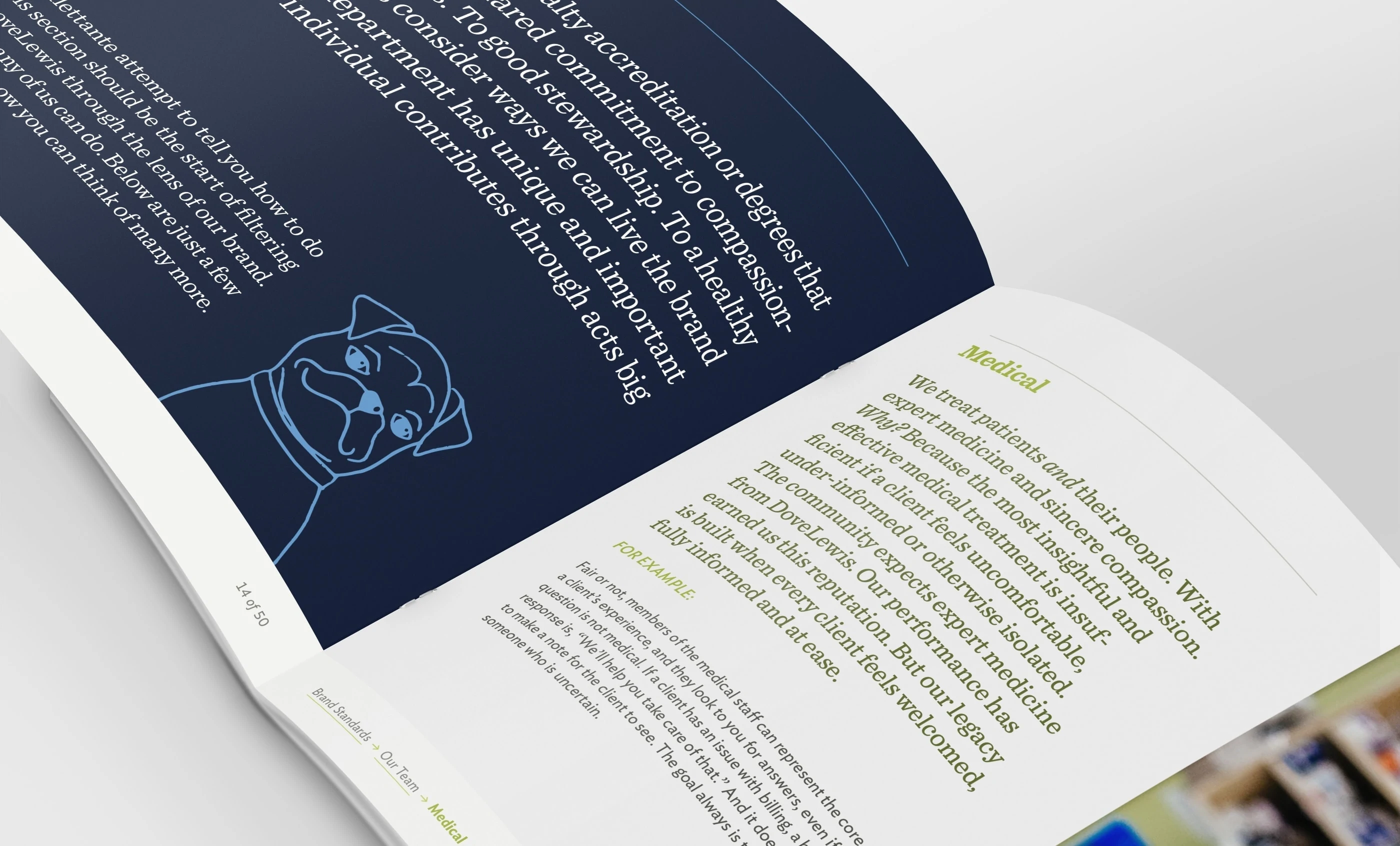 DoveLewis Brand Standards
"I have worked in and around marketing, brand development and strategic planning most of my career. The intersection of great work in these areas is critical to business success. Often it can be a struggle to get leadership teams and agencies to work well together and get the most out of the relationship and experience. Because of my background in these areas I can be somewhat hard to please when it comes to brand work and assistance with strategy.
The experience we had with OVO was very impressive. They maximized the contributions of our internal leaders, conducted research that hit the mark, and made recommendations that were more than on target. In areas we were struggling they helped us finish our thought processes and brought us amazing deliverables. They exceeded our expectations for brand development. Their work not only complemented our strategic plans but made them stronger. On a personal level our team enjoyed working with OVO and I can't think of one initiative we worked on where they under delivered. I was so impressed by the work they did on our brand development that I knew they were the right team to bring in to help us develop our new Mission and Vision Statements. Once again they exceeded my expectations."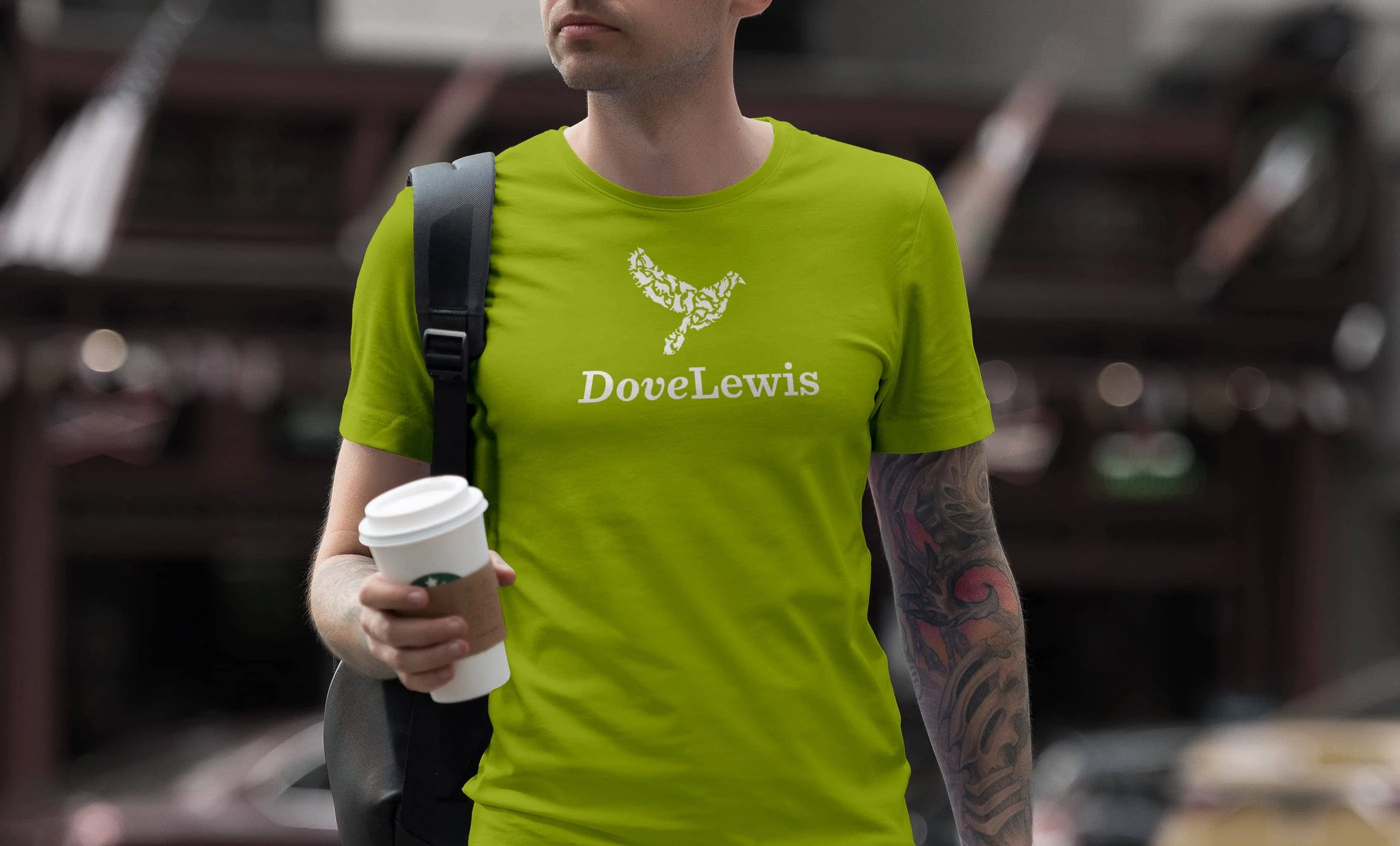 DoveLewis Brand Application