Healthy aging. Made better.
Background
Founded in 1999, Renew Youth is the leader in healthy aging. Through research, knowledge and expertise, the company develops custom programs in better aging for each client. With increased competition in the market and sales that had plateaued, Renew Youth approached OVO to develop a go-forward brand strategy, messaging platform and comprehensive visual identity system.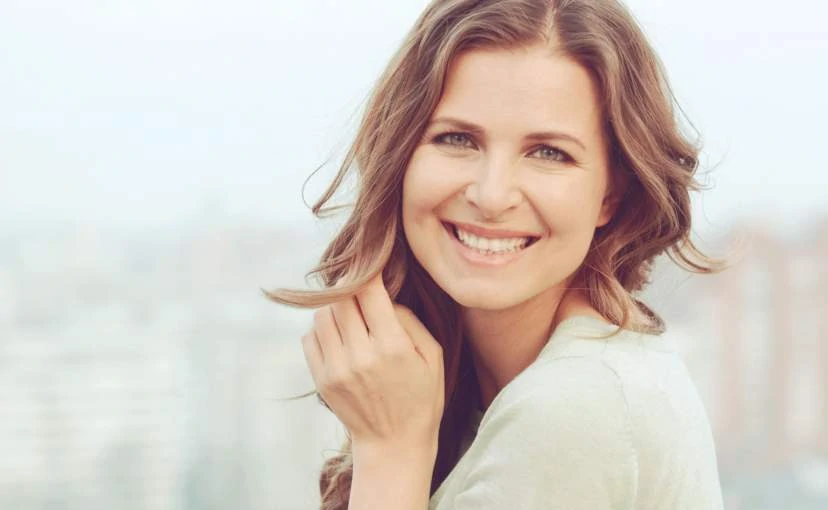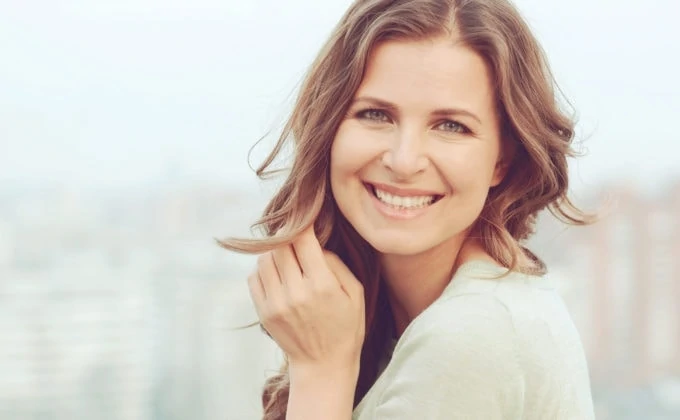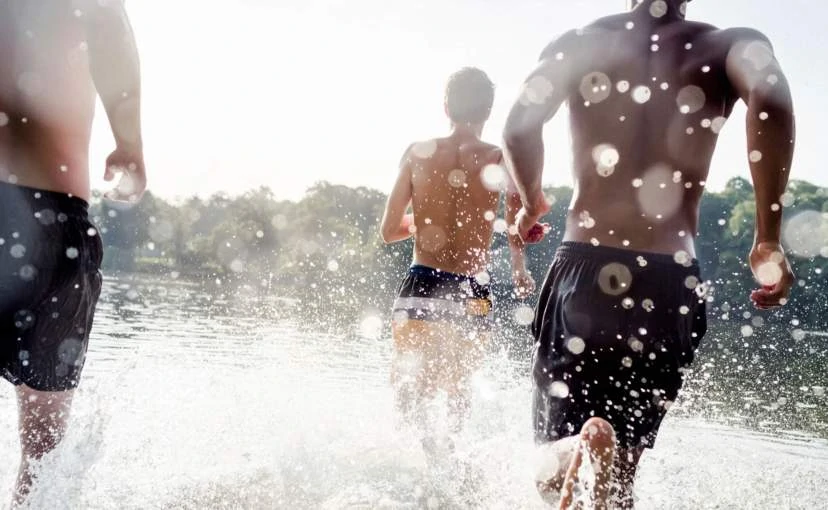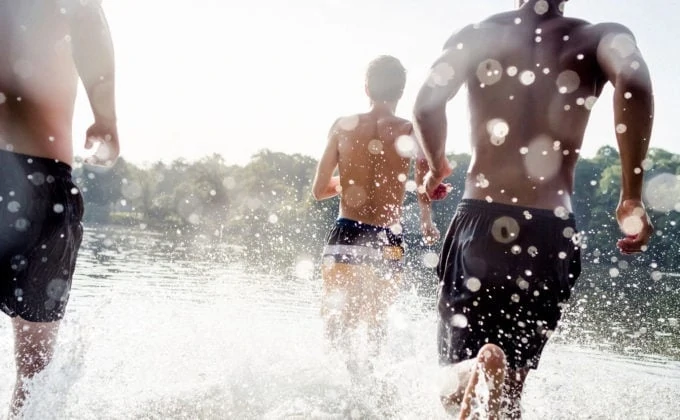 Solution
The project began with a complete audit of marketing materials; with a goal to assess the underlying reasons for tapering growth in the parent brand and its Renew Man and Renew Woman gender-focused offerings. That process disclosed gaps in perceptions driving customer acquisition and retention and informed the framework for strategy and its subsequent execution.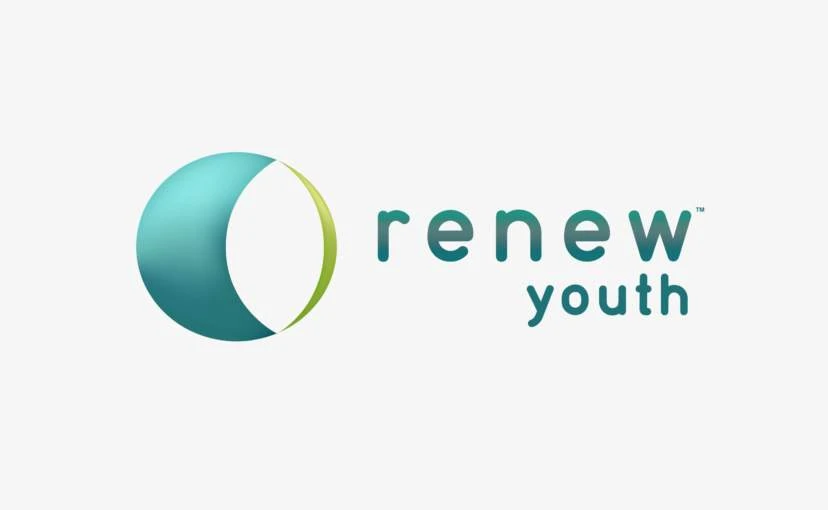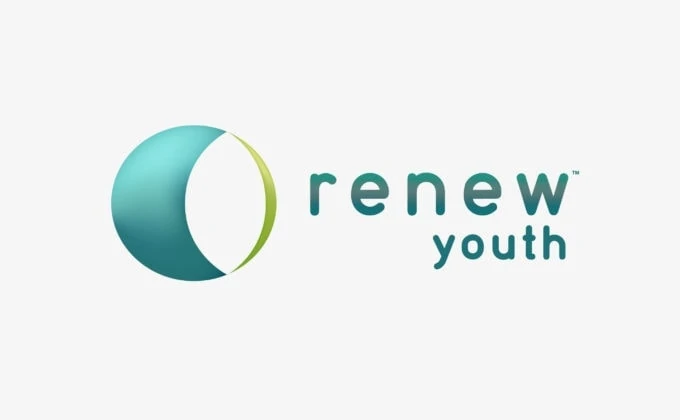 Original Renew Youth Logo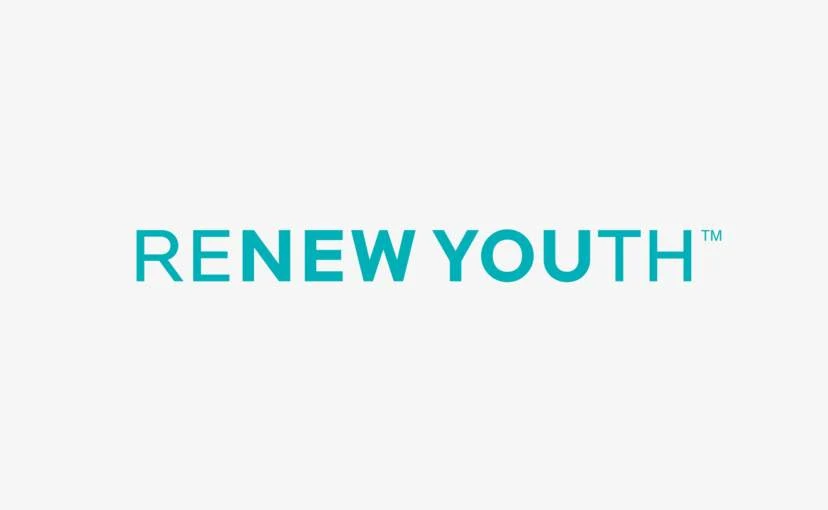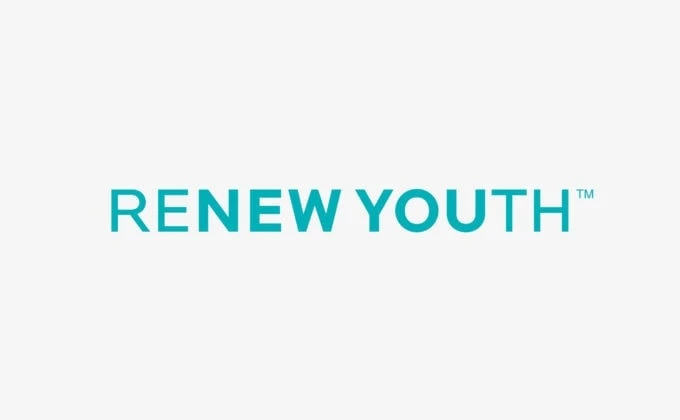 Redesigned Renew Youth Logo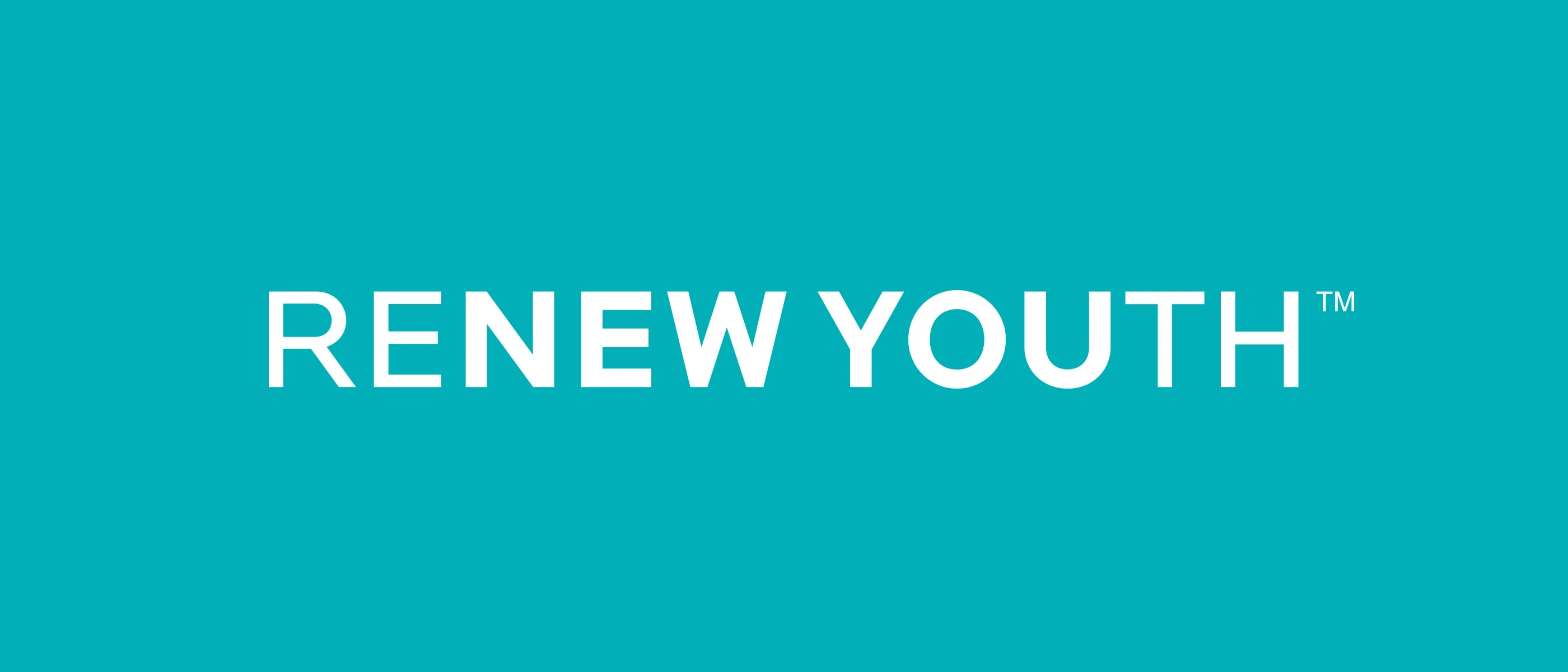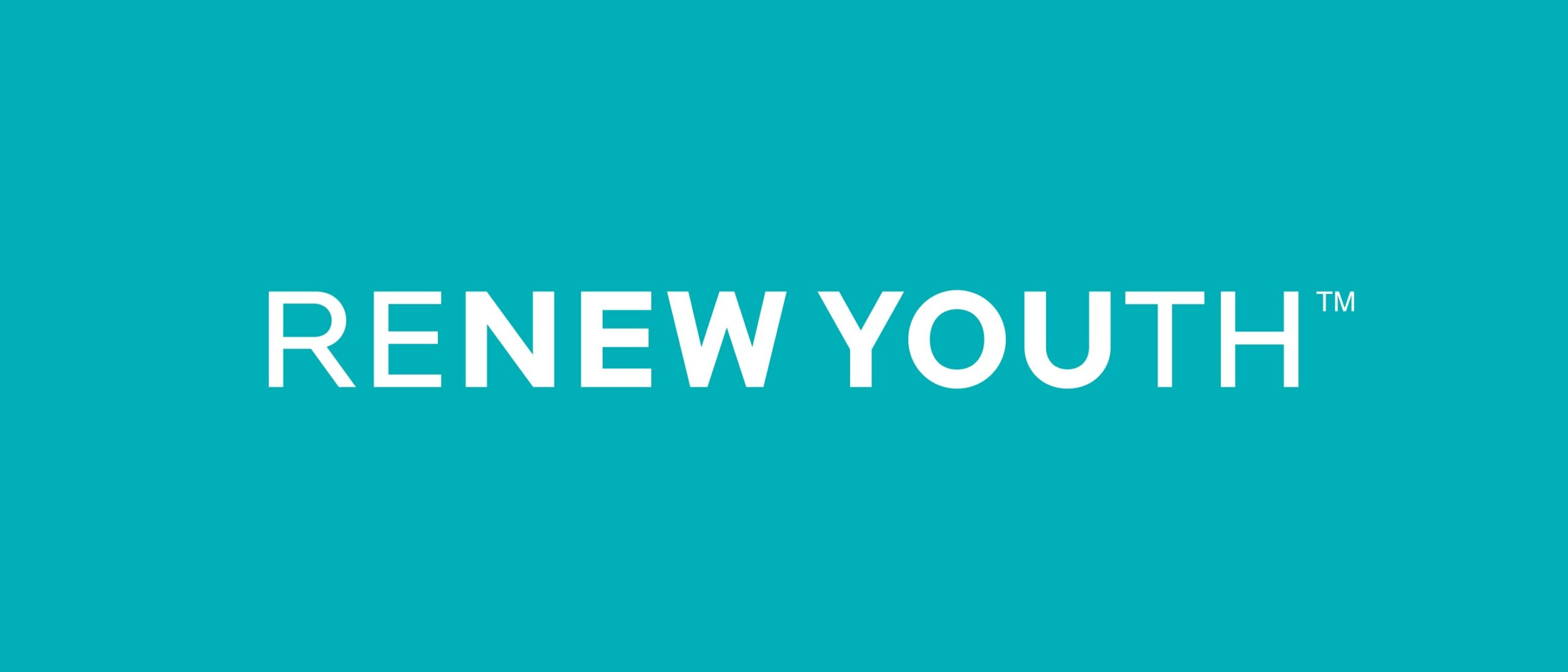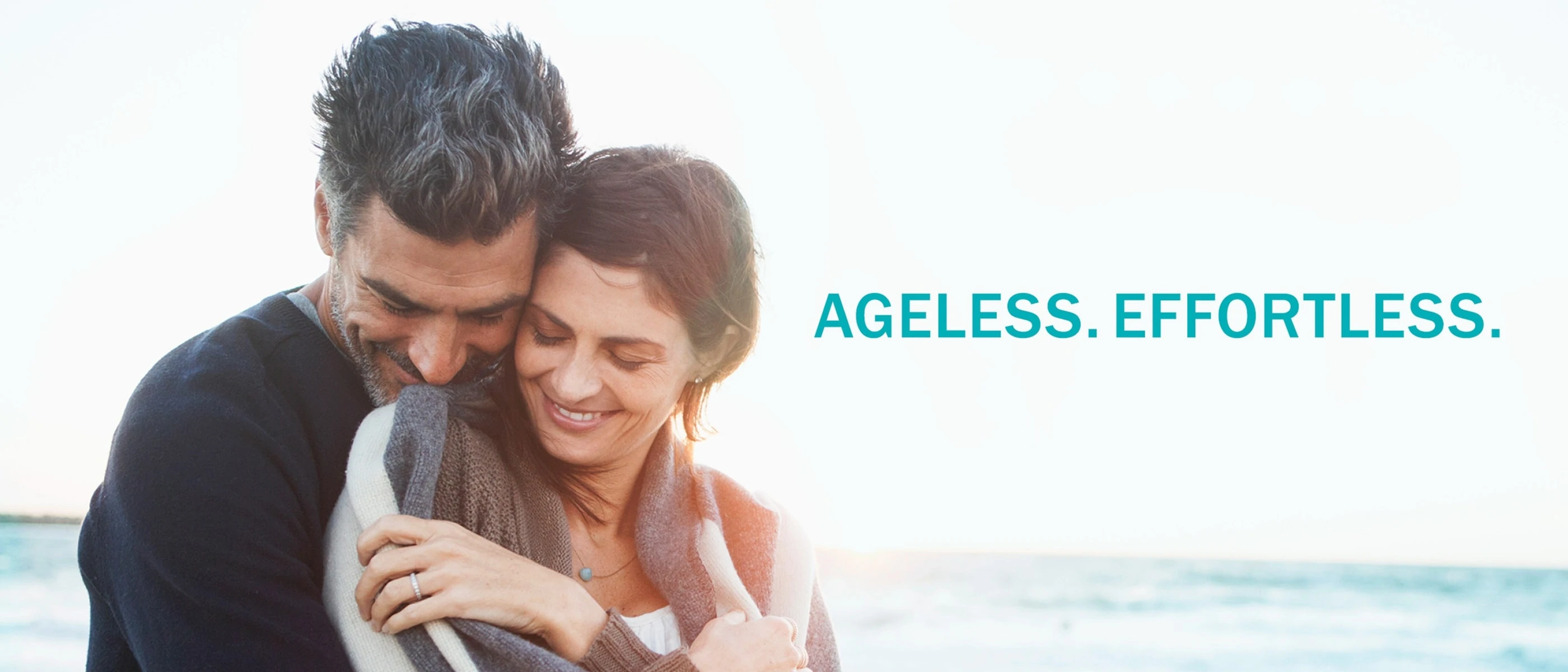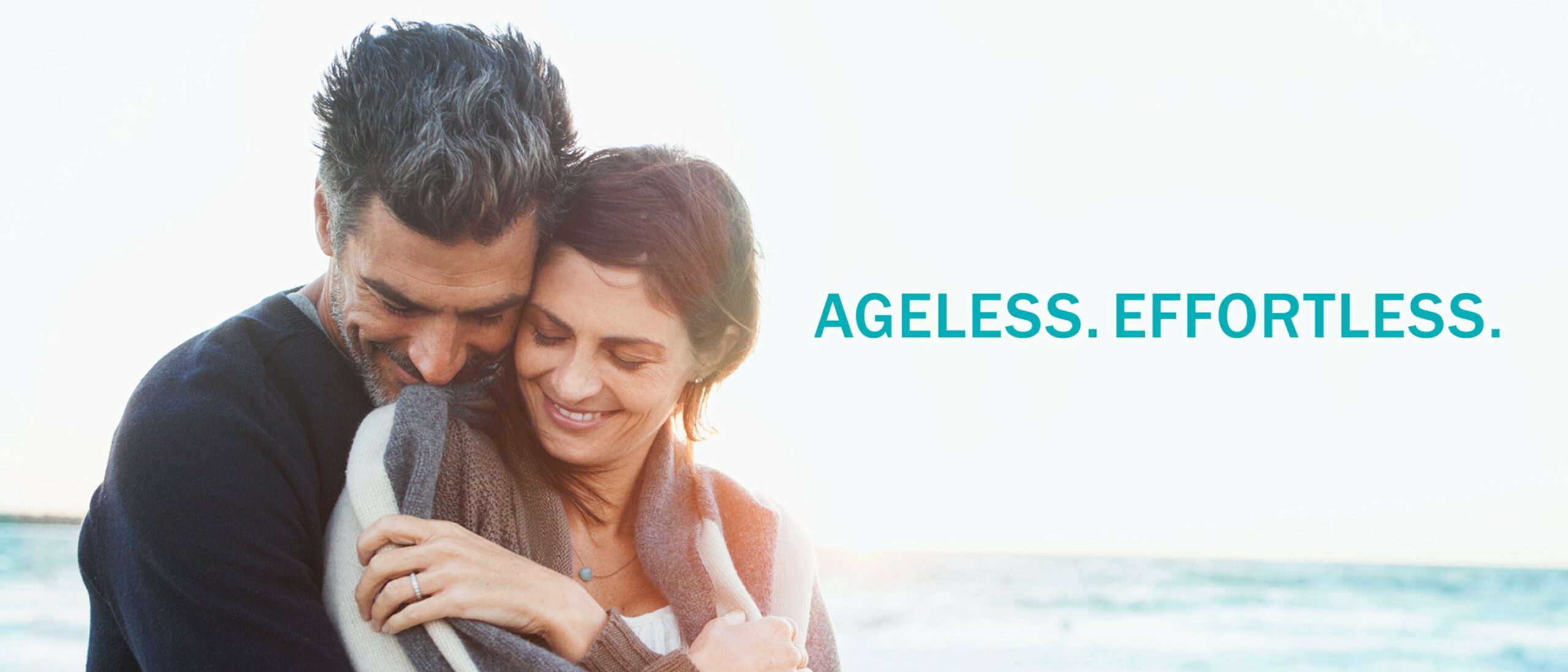 New Tagline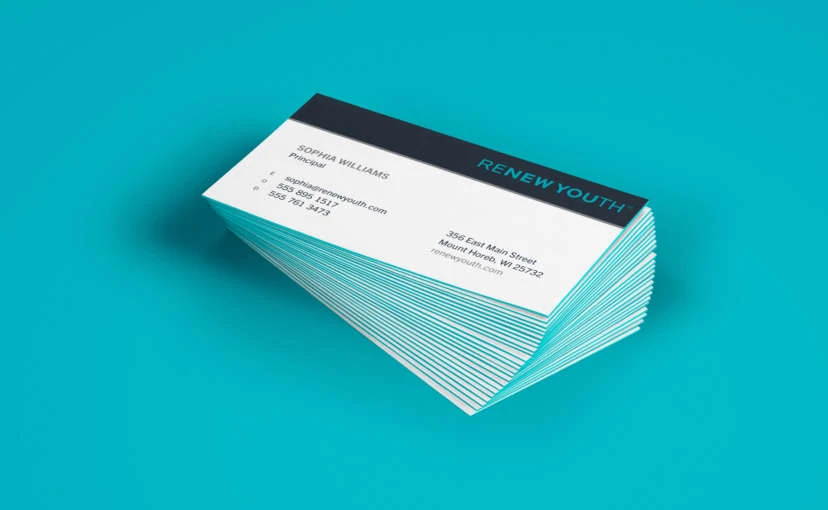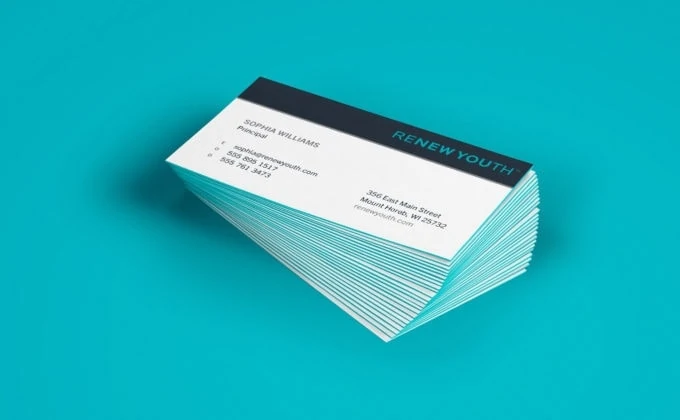 Business Cards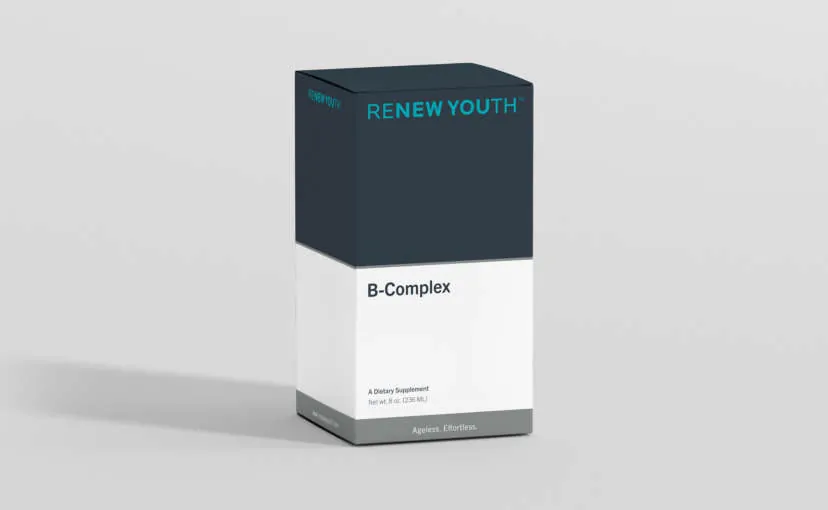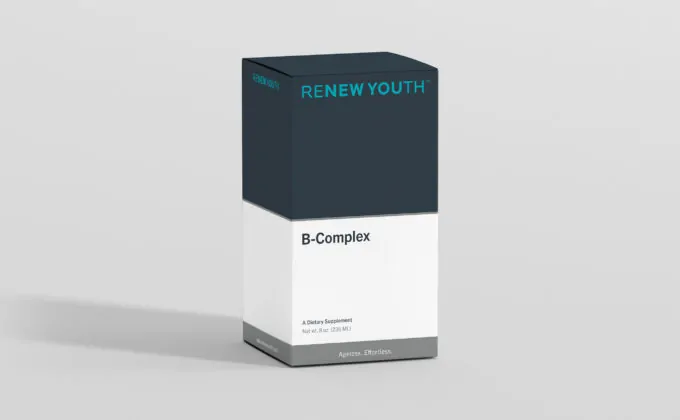 Packaging
Further research revealed opportunities for articulating tone of voice, areas of emphasis and in crafting a definitive call-to-action throughout the design and writing of all web-based and print platforms. OVO discovered the intent of the Renew Youth client centered in the company name: a New You. Ageless. Effortless.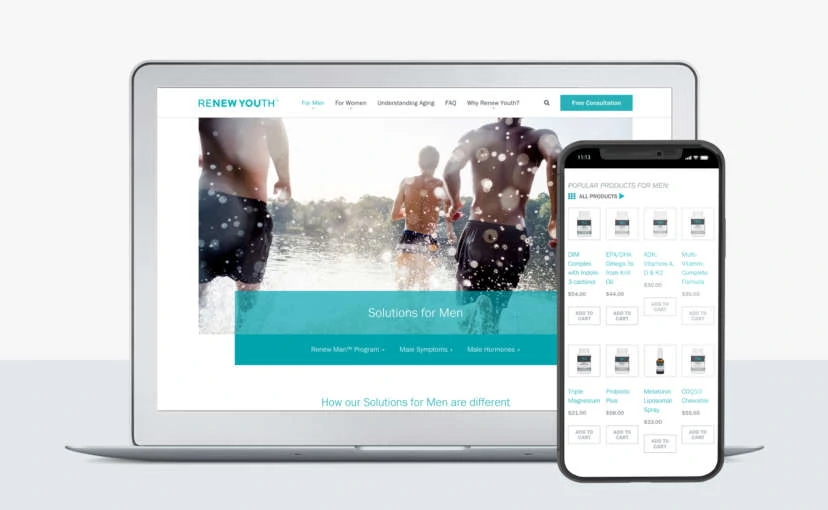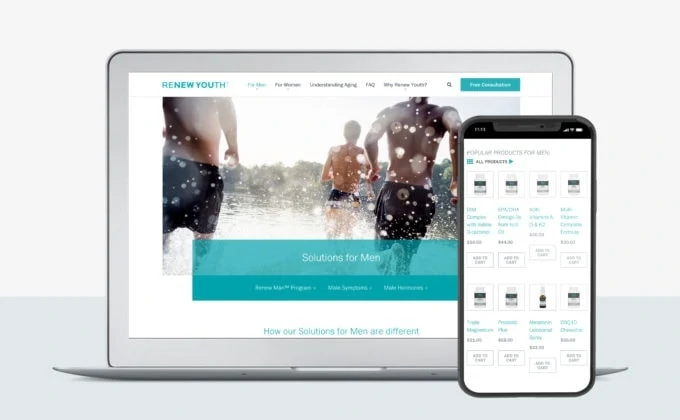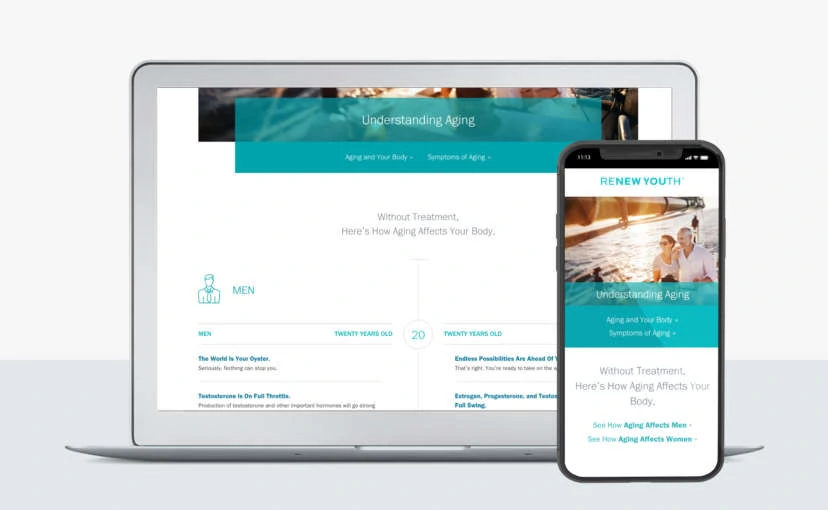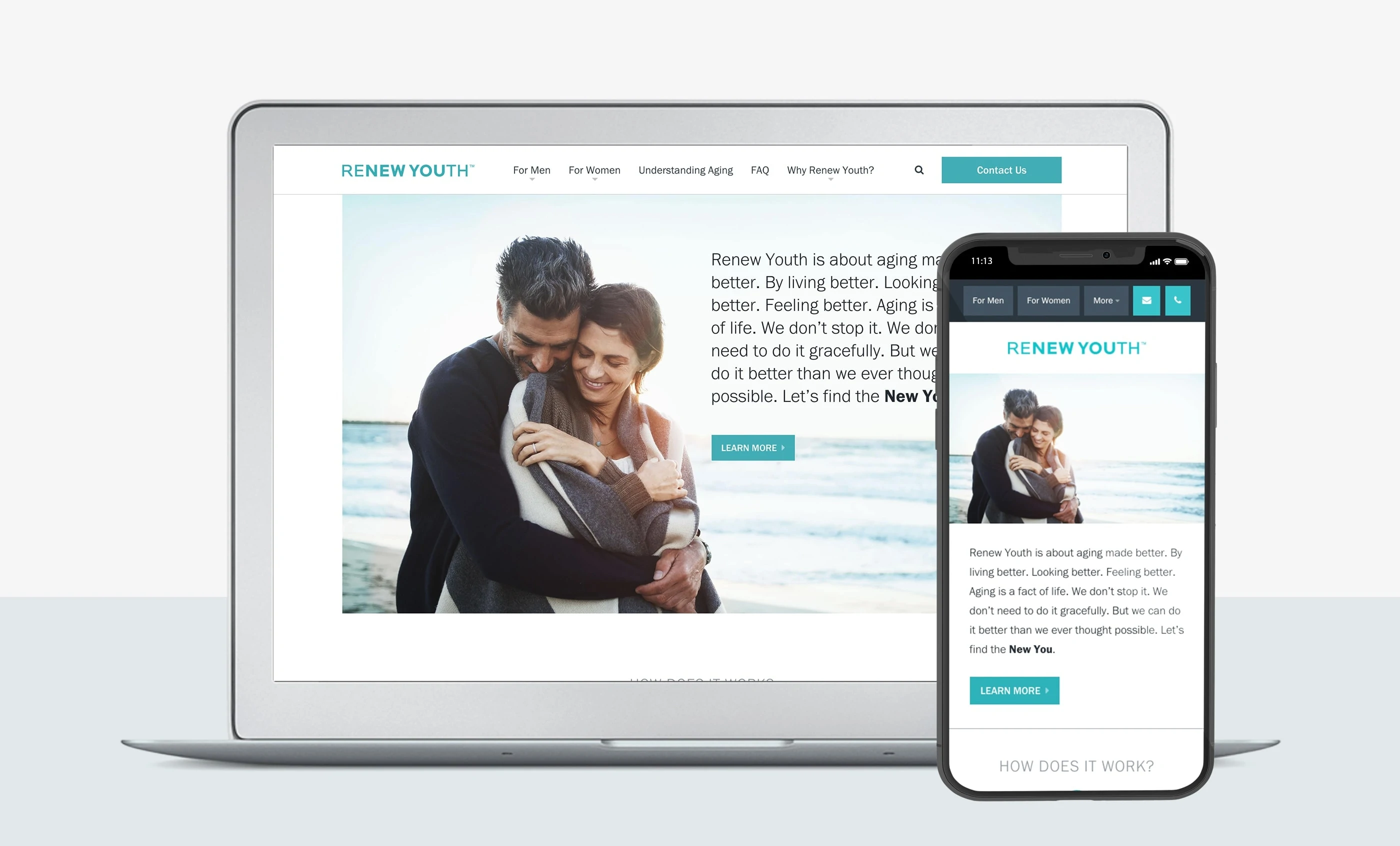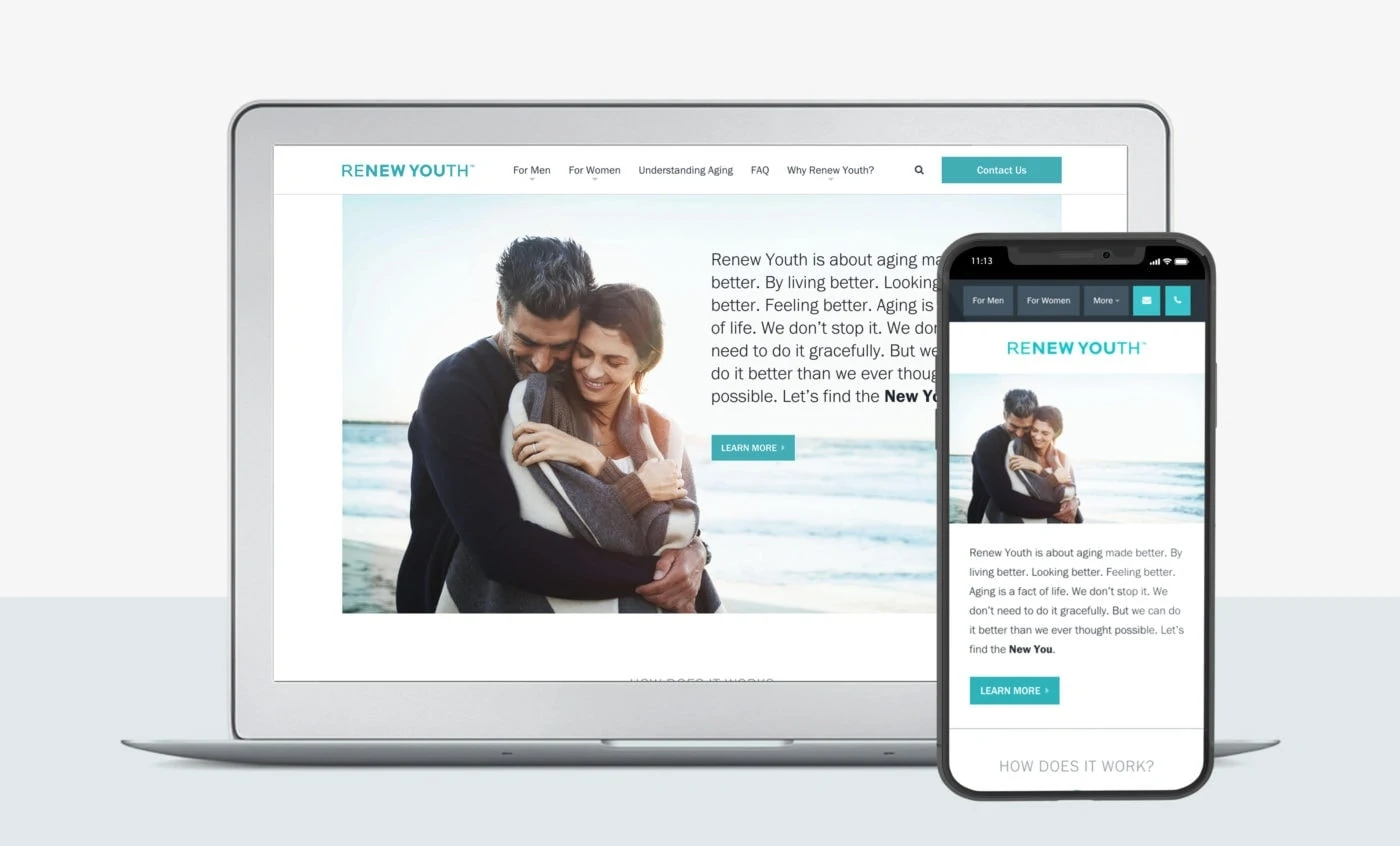 Renew Youth Website
"I just wanted to let you know how pleased we are with our experience with OVO. Rebranding can be a daunting project. Picking a partner to help you through the process is like handing your baby over to a stranger. OVO's expertise and insights made us confident that we made the right choice. As we went through the process, your team continually impressed us with elegant and concise approaches in each of the many stages. You listened and created an end product that was truly 'us'. We could not be happier. The results have brought many compliments from existing clients and partners, and have yielded more positive results from prospective clients."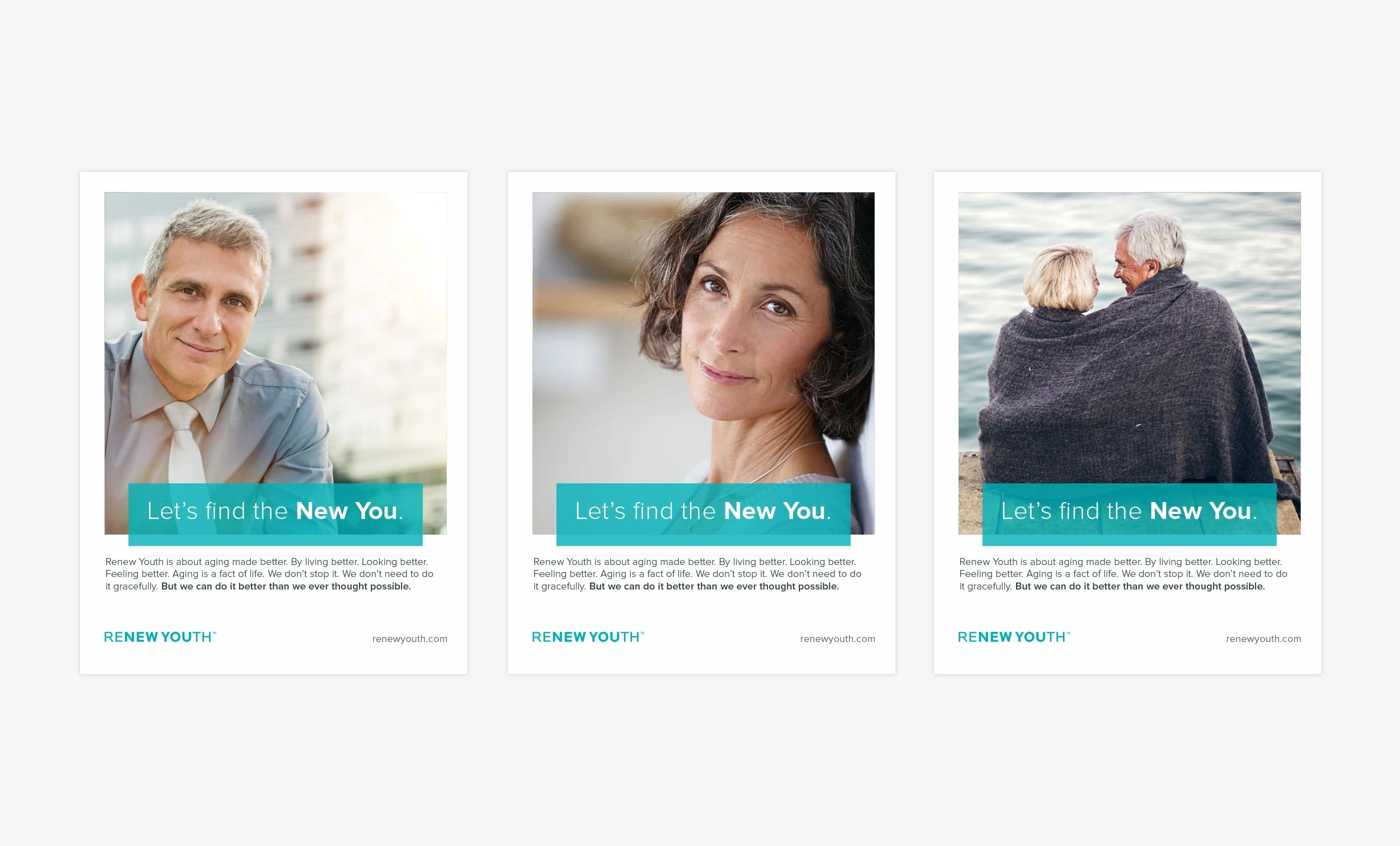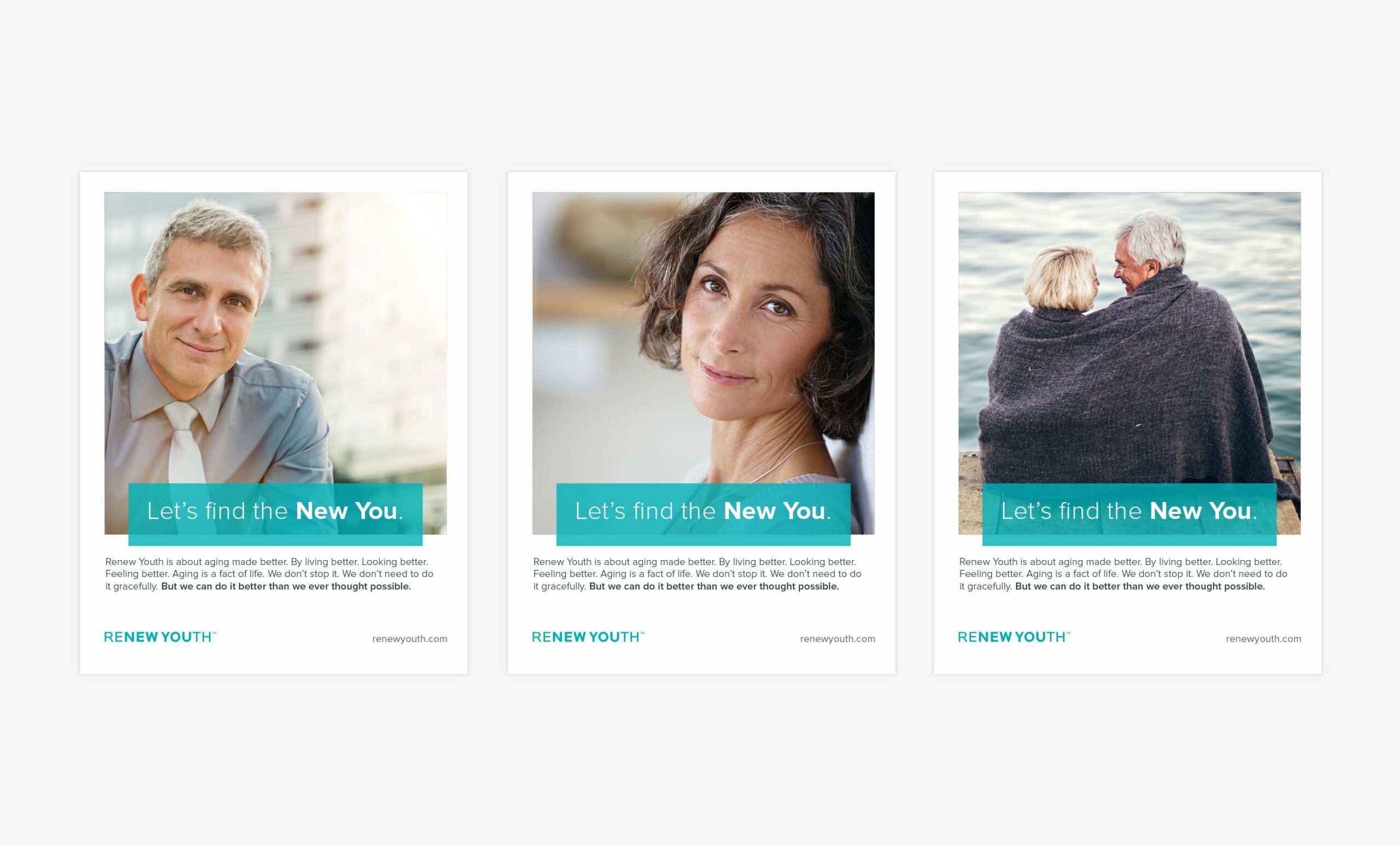 Print Ads