Growing a premier cosmetic surgery practice in the Pacific Northwest.
Background
In the winter of 2016, Dr. Timothy Connall, the premier cosmetic surgeon in the Pacific Northwest, approached OVO with a brand question: How might he broaden his services, grow the business, and appeal to other surgeons to join the practice as equitable partners? All without losing the brand equity he'd built on his own name since 2003.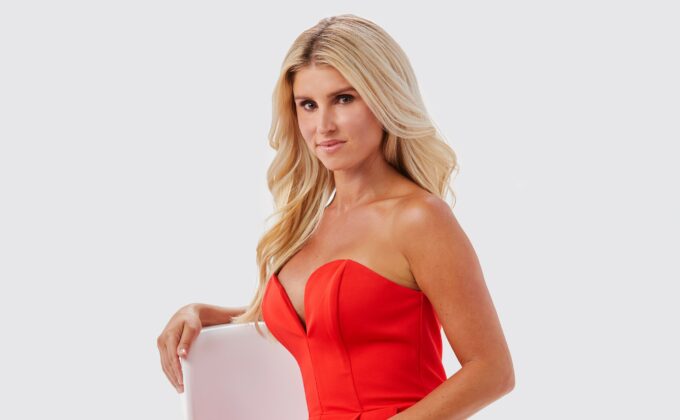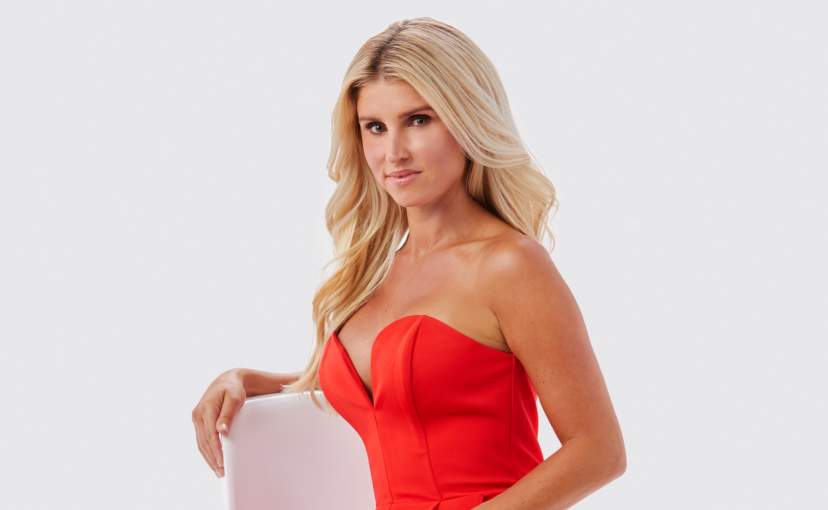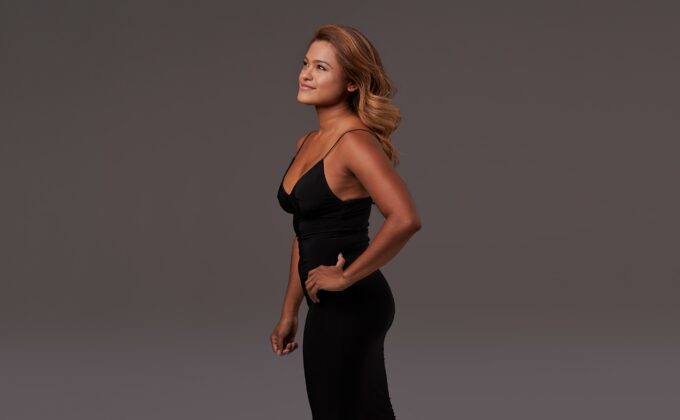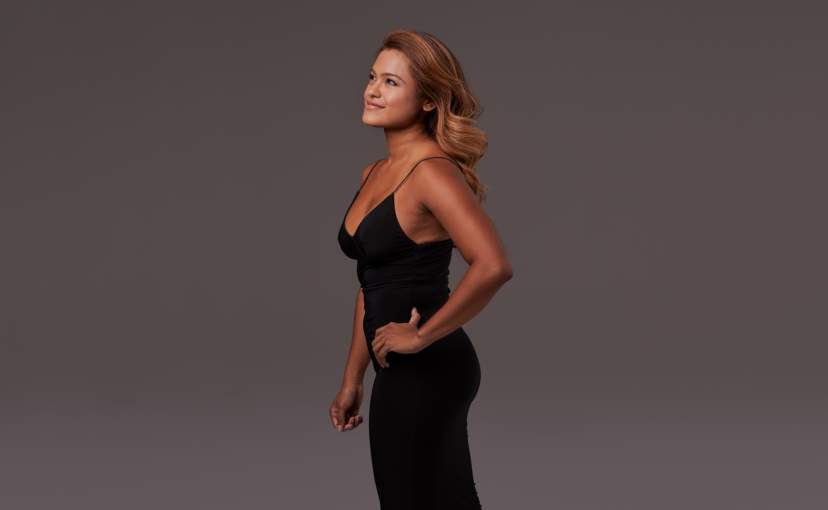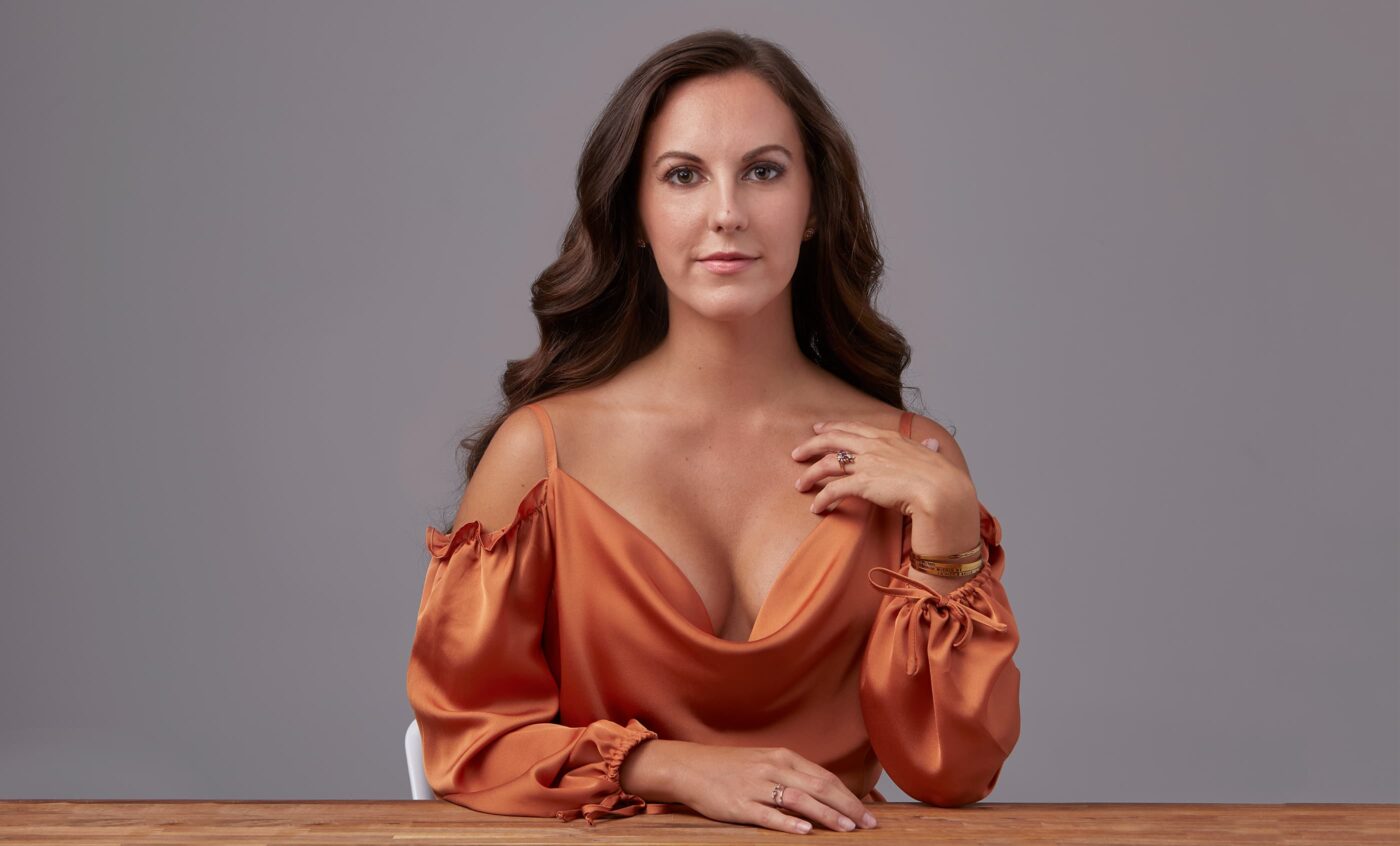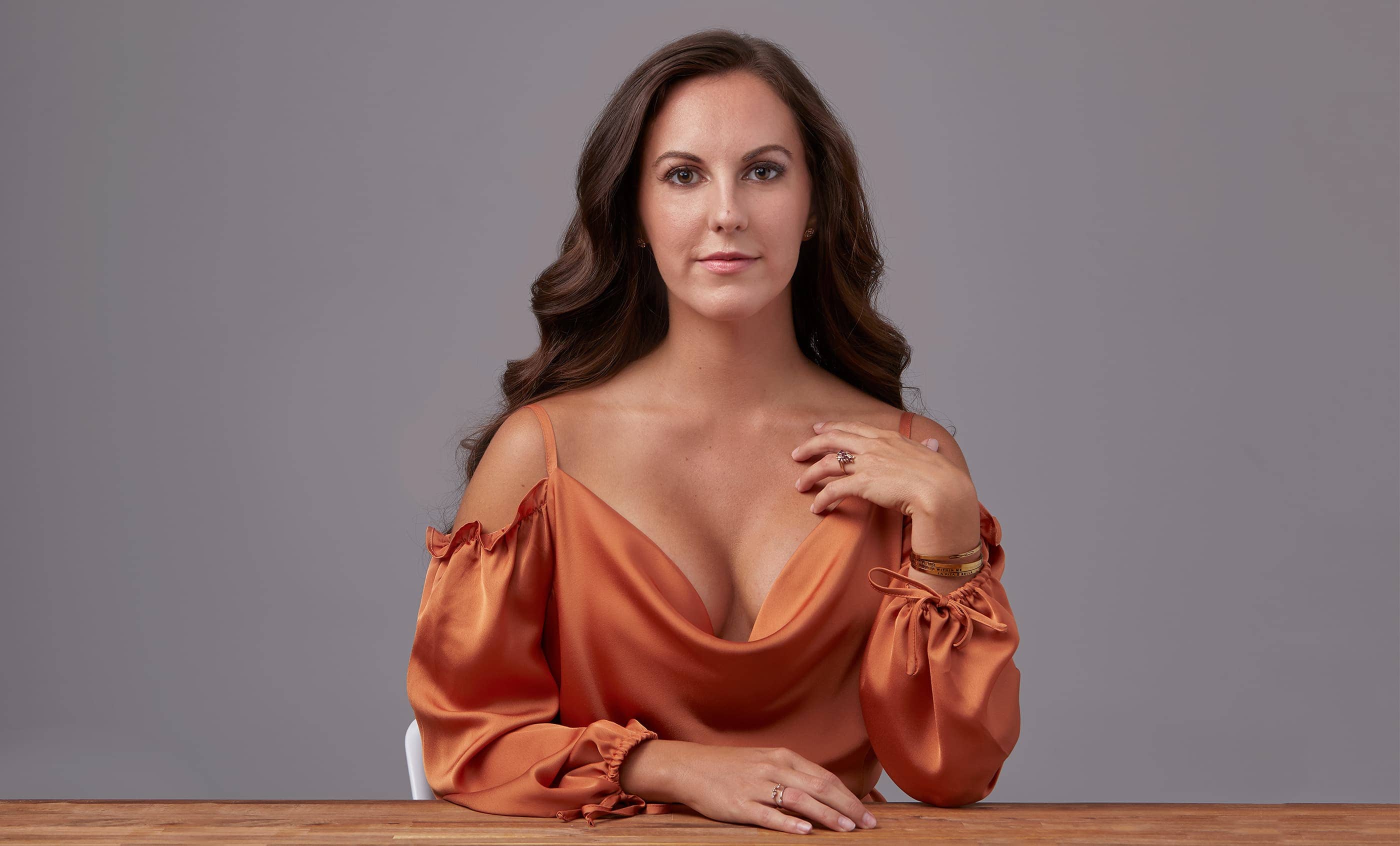 Brand Photography: Patient Portraits (Photo Credit: Jeff Newton)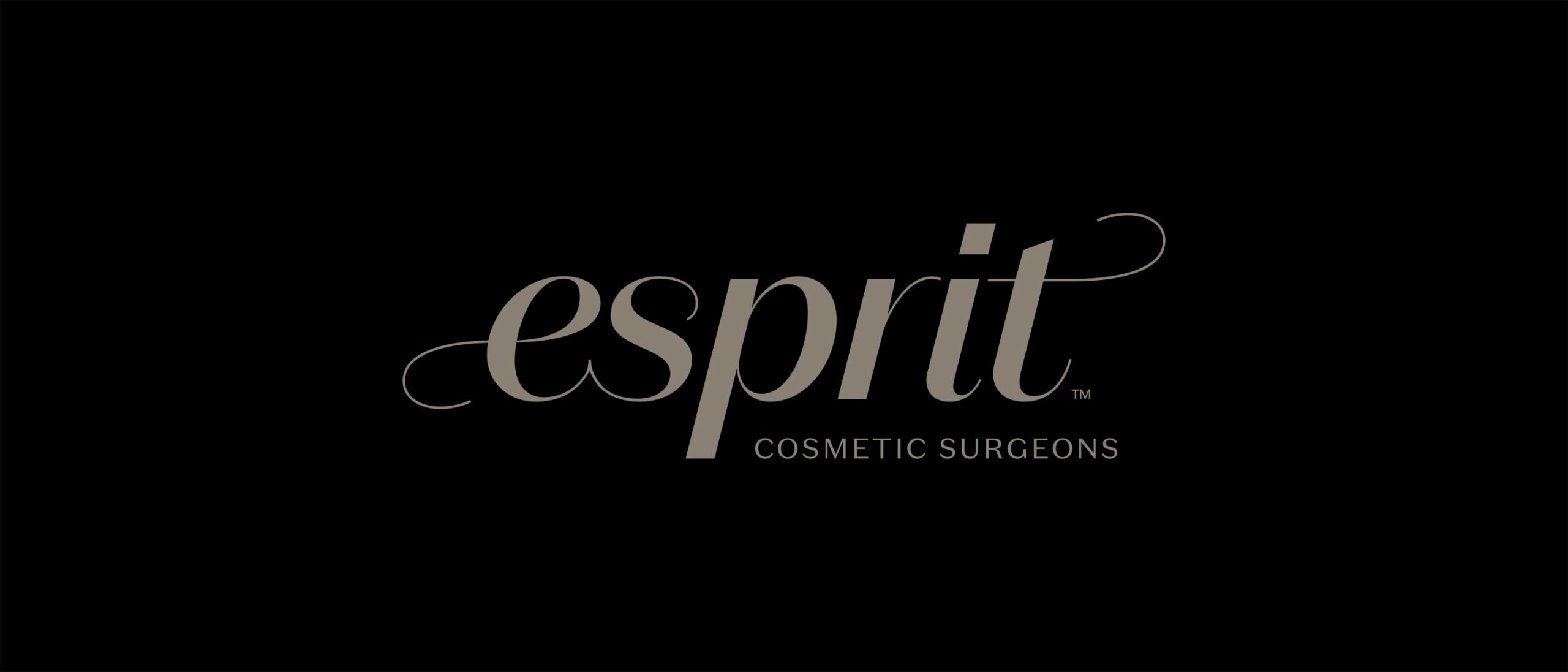 Esprit Logo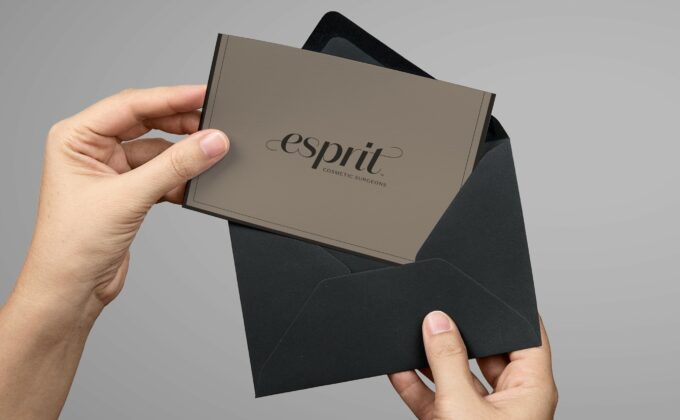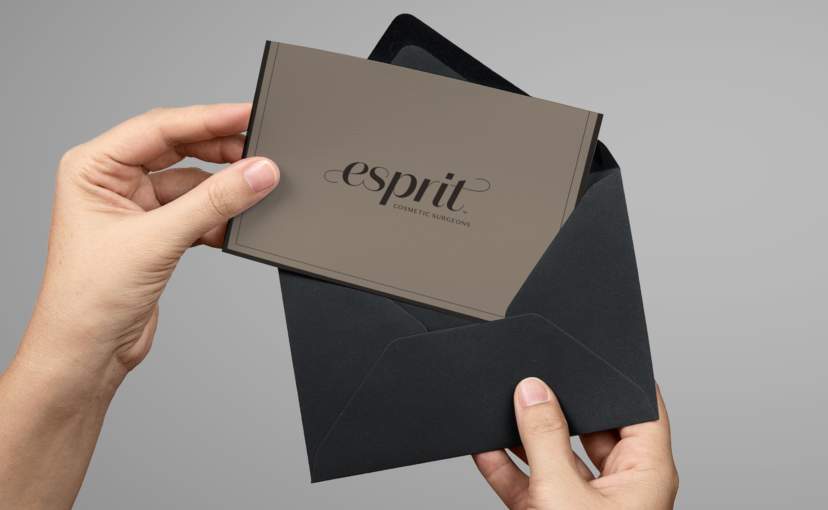 Correspondence Card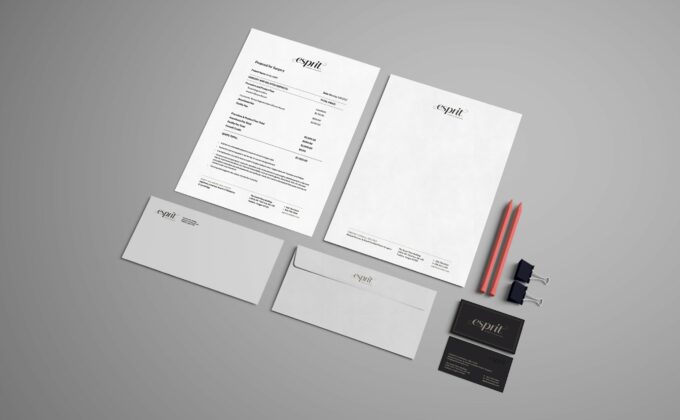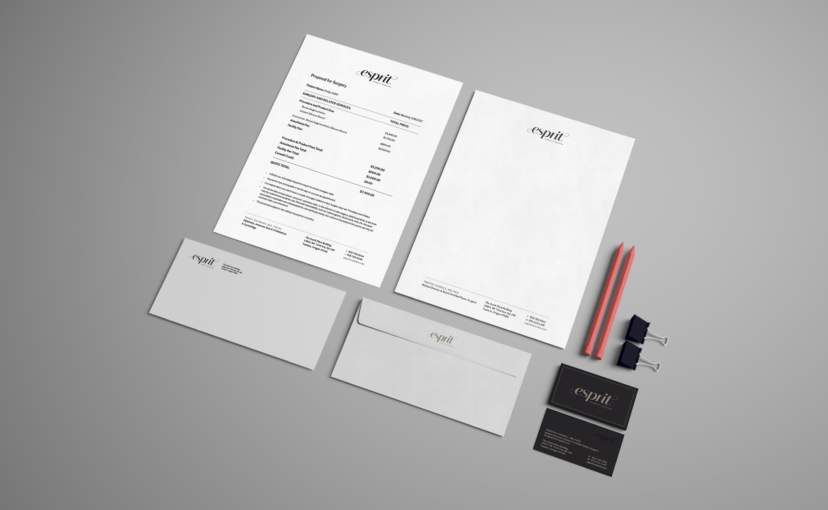 Stationery
Solution
OVO began the process by thoroughly getting to know Dr. Connall and his patients. It was evident that his stellar reputation was built on delivering safe, nurturing and efficient care centered around collaborative communication with patients and staff. OVO guided Dr. Connall's practice through a name change — to Esprit Cosmetic Surgeons, thereby establishing a platform inclusive of other specialists and better conveying the outcomes of youth and vitality.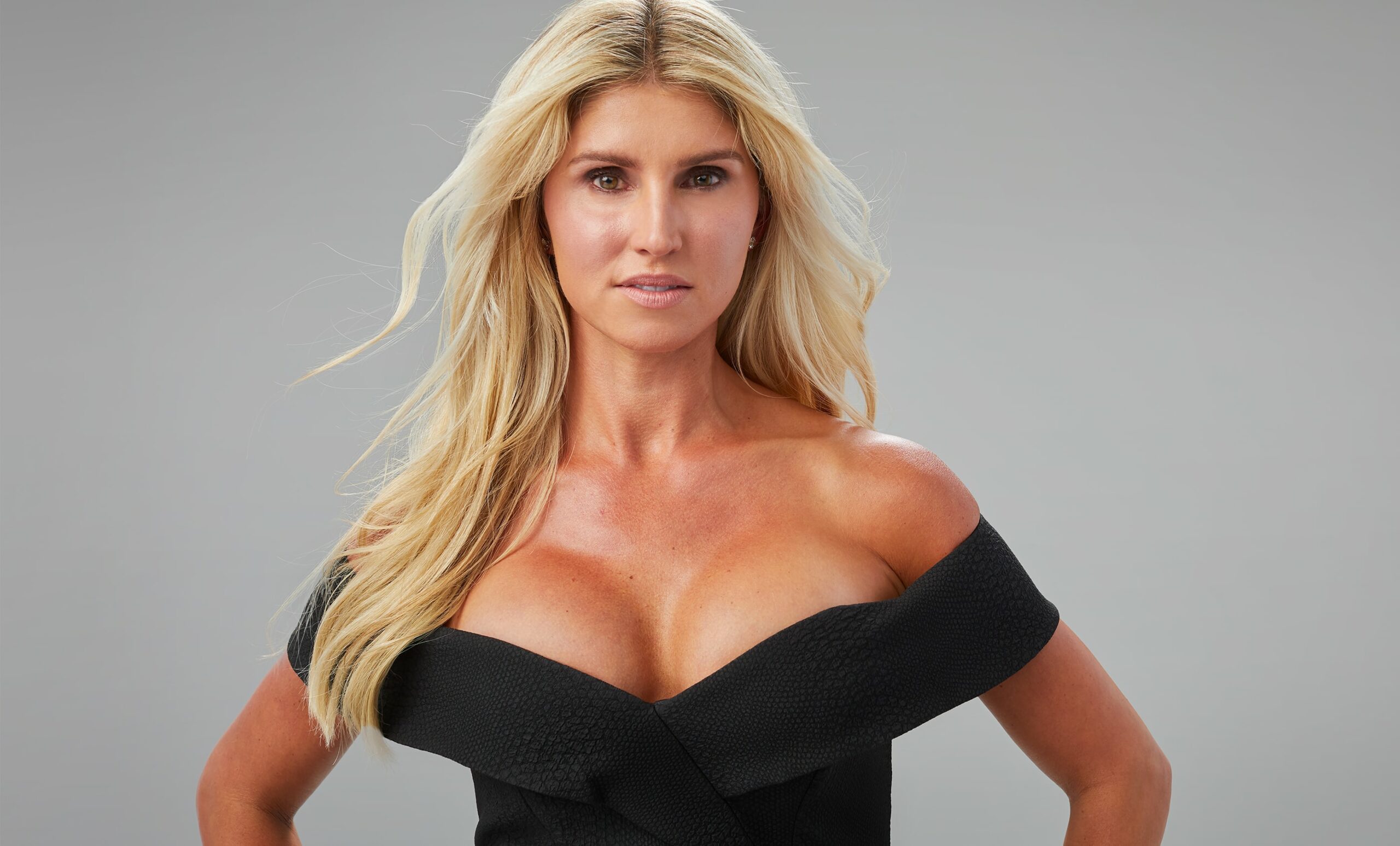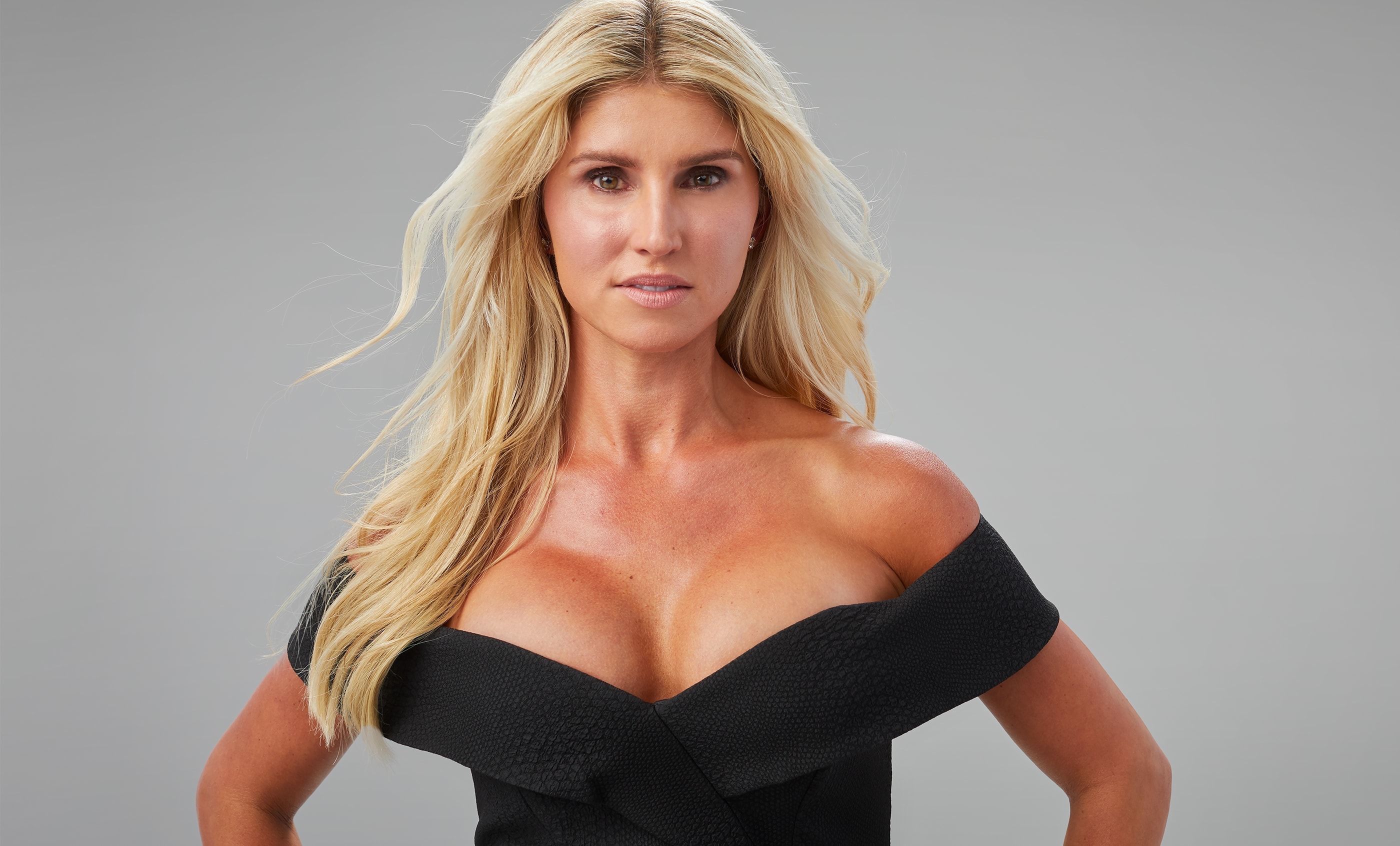 Brand Photography: Patient Portraits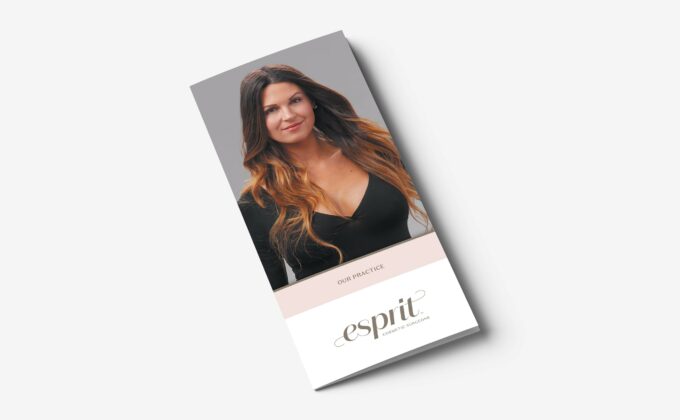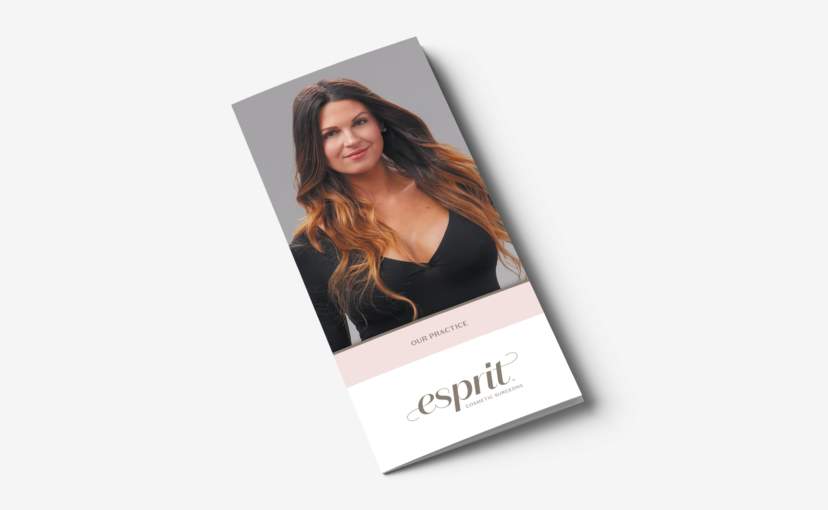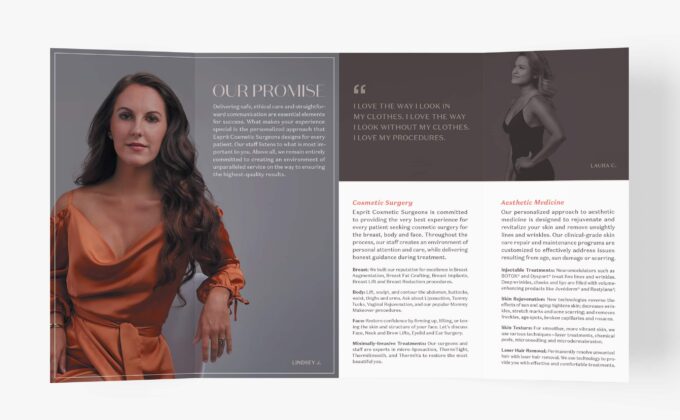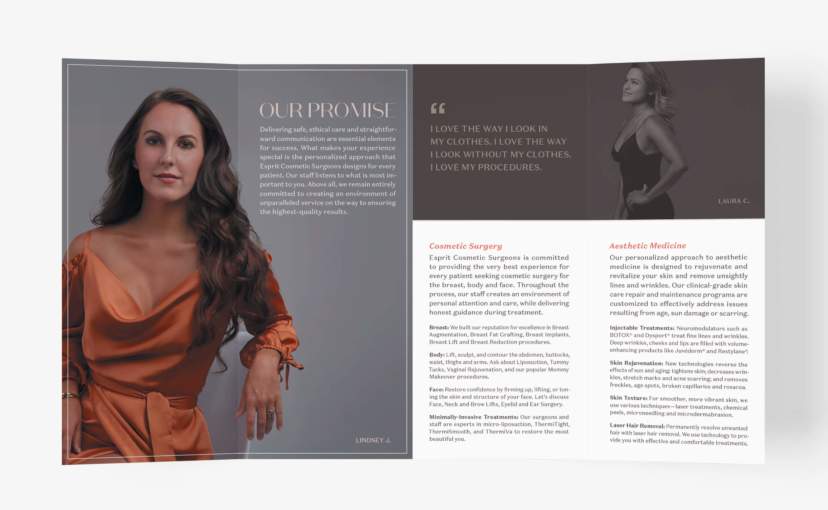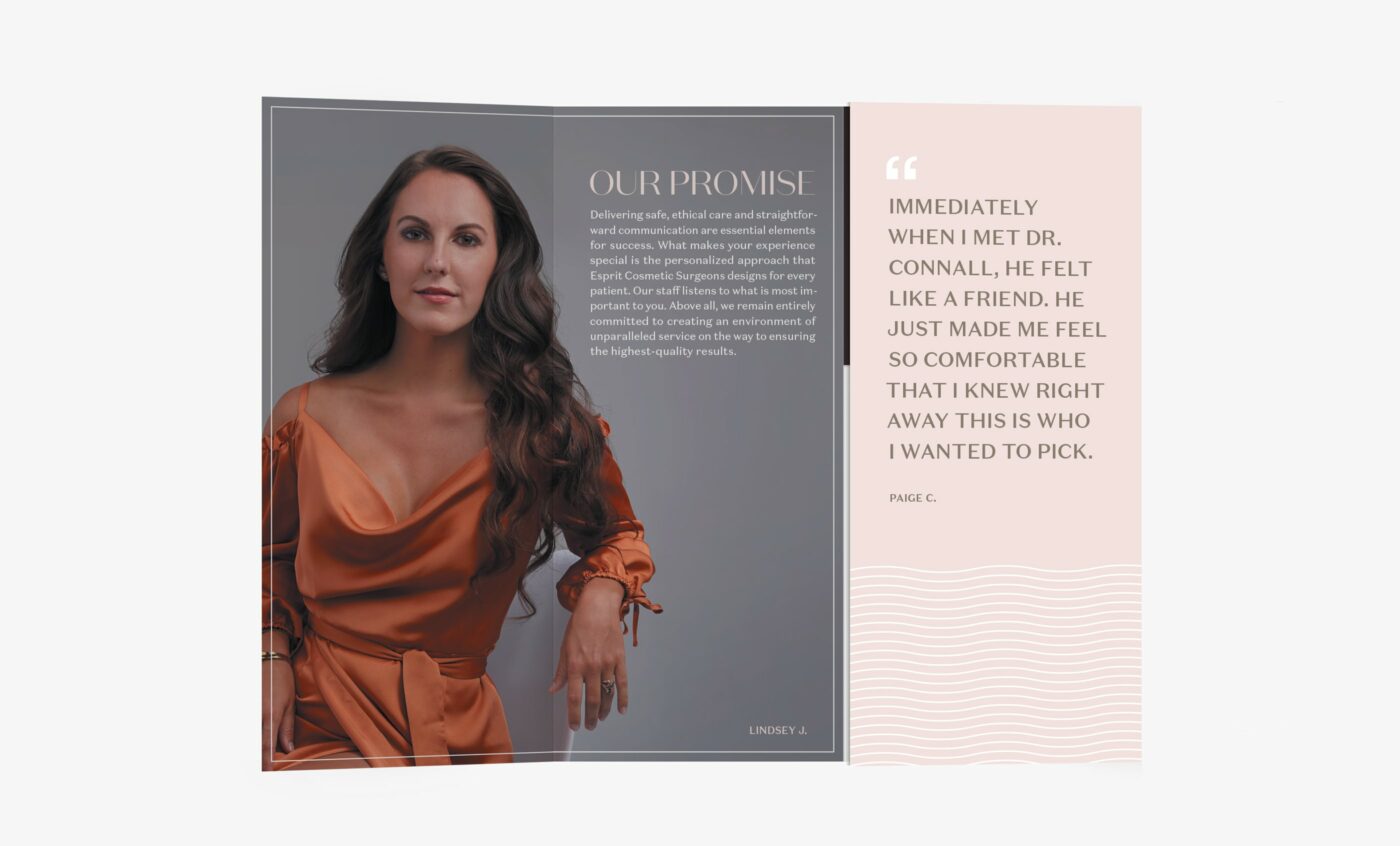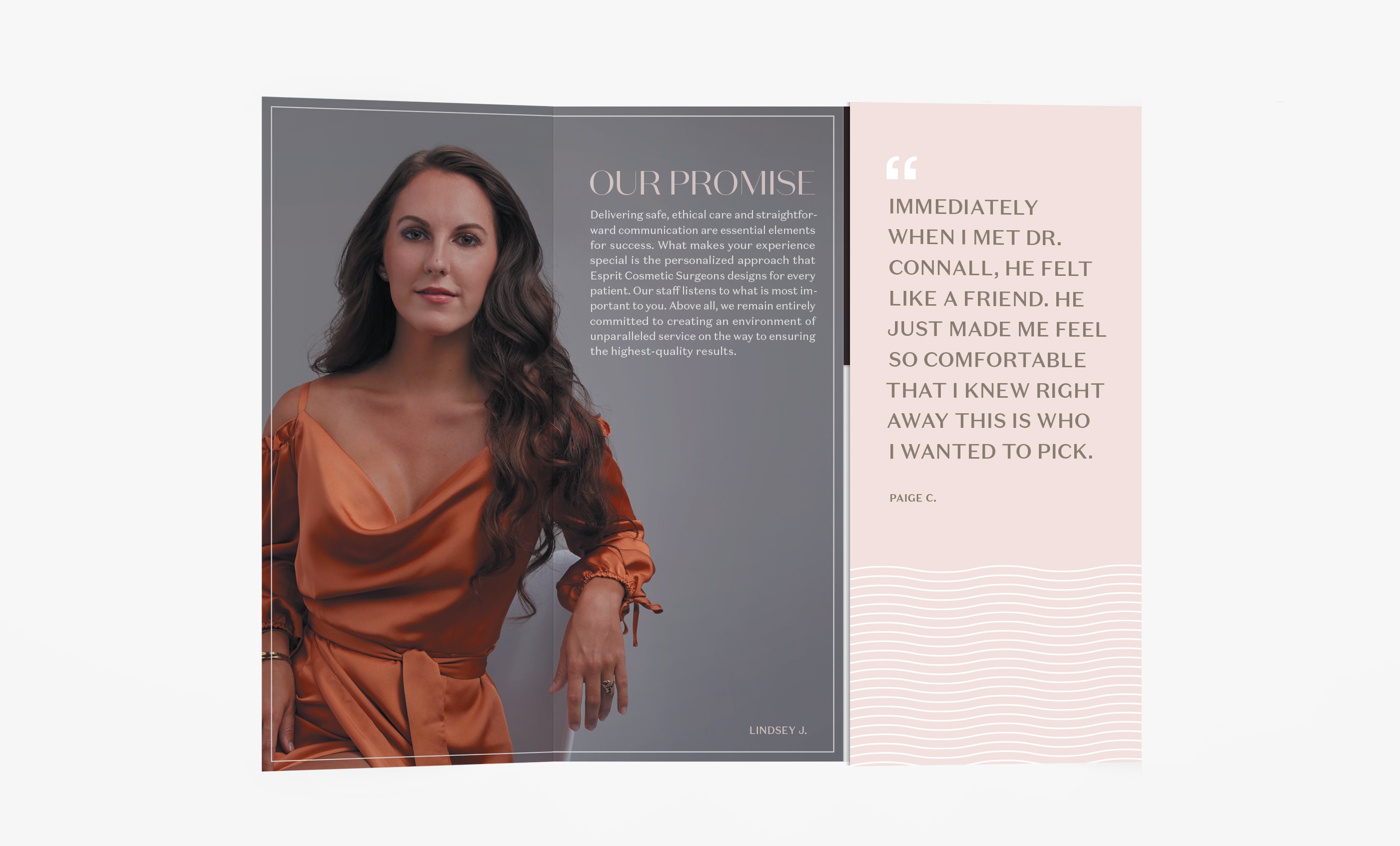 Practice Brochure Spreads
A Letter from the Founder:
"OVO is much more than a branding firm. They are a remarkably capable and versatile creative agency. They took my practice through strategic planning, rebranding, collateral design and printing, web and print content development, website messaging, office remodeling, and video and photographic asset production. Ryan and Kyle are exceptionally thoughtful and precise — almost scientific — with their analysis, recommendations, and creative output. They always maintain a keen focus on my business objectives and the ethos of my brand. Their designs are beautiful and world-class. I could not be more pleased with OVO."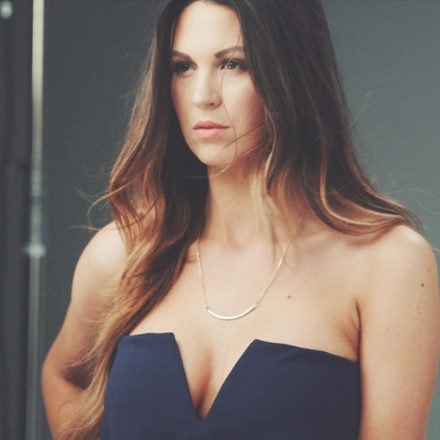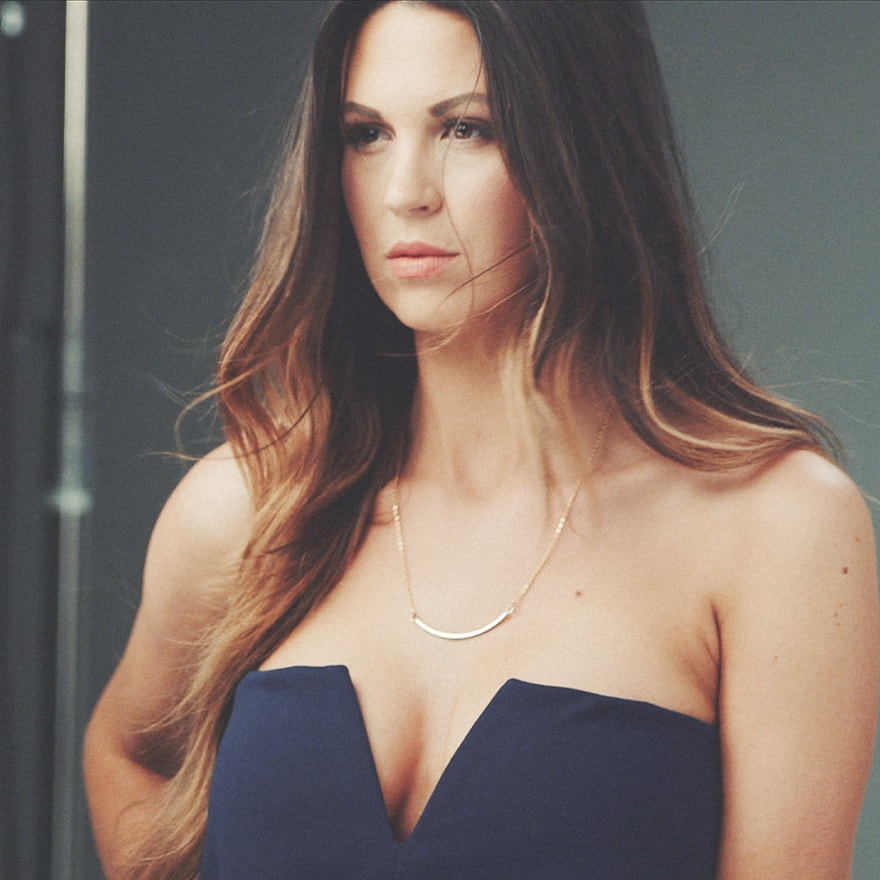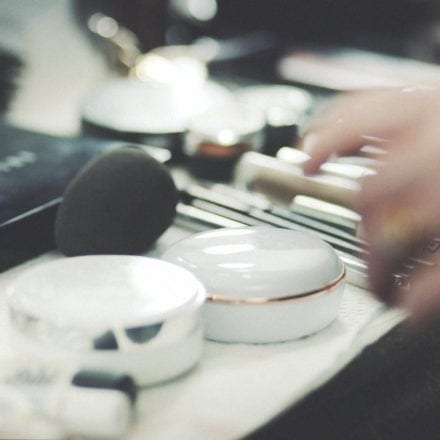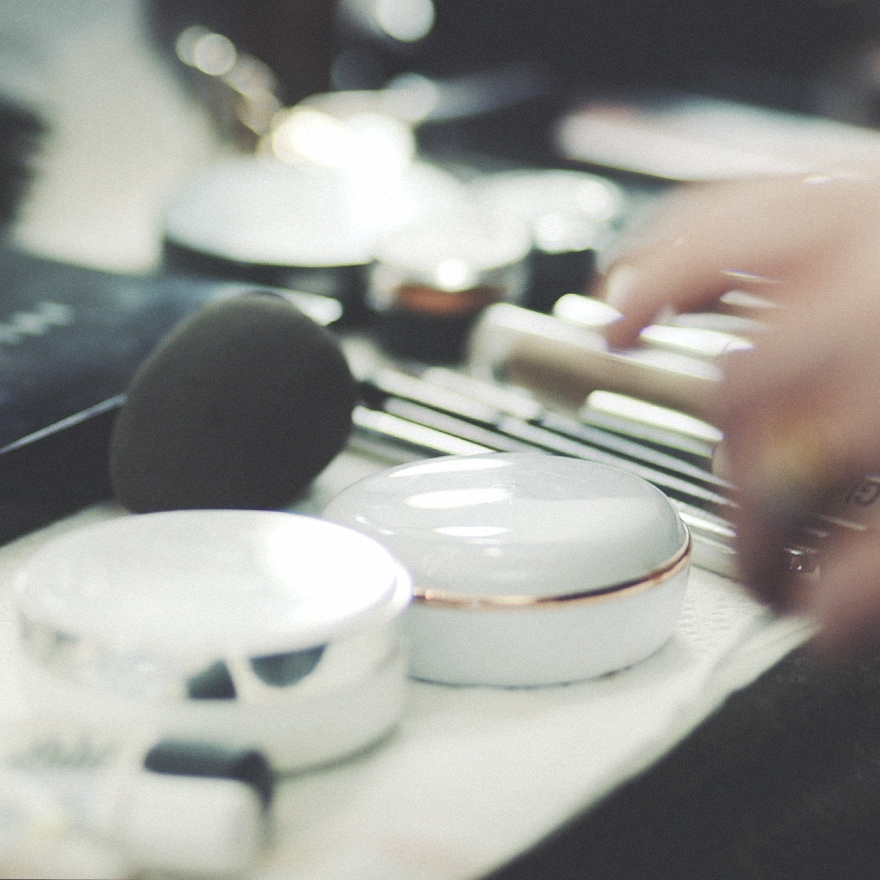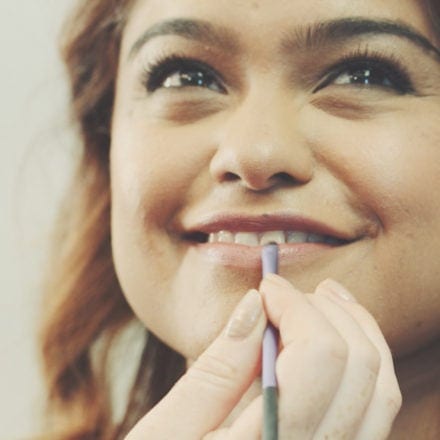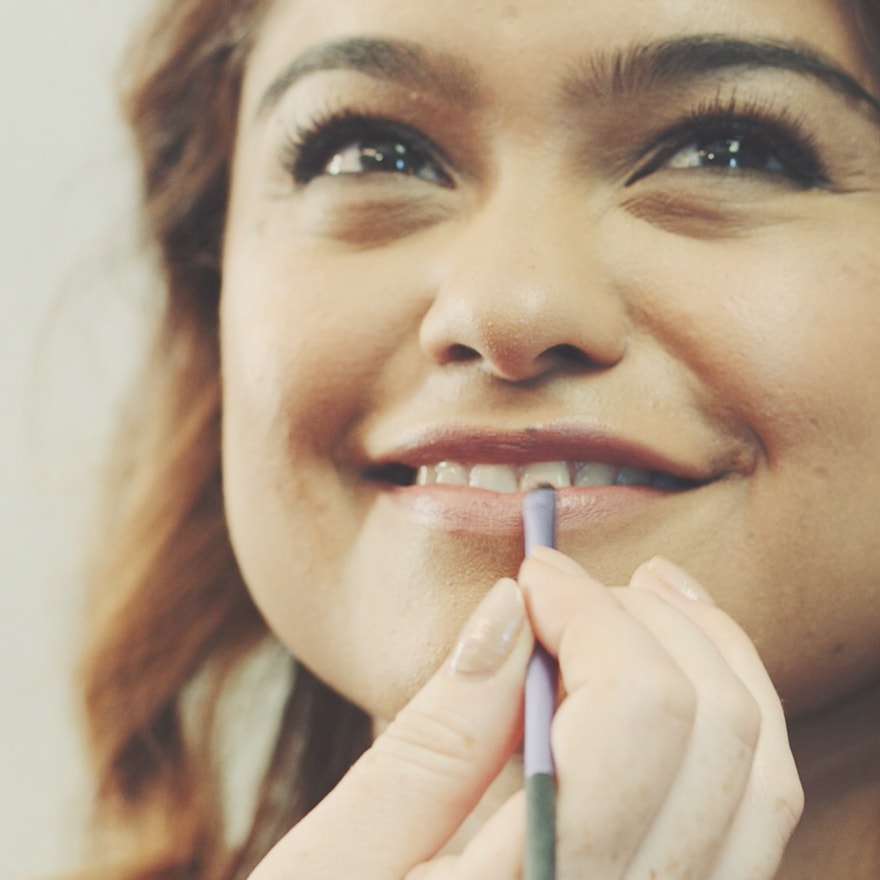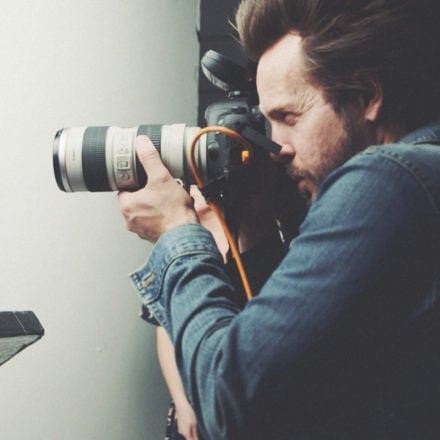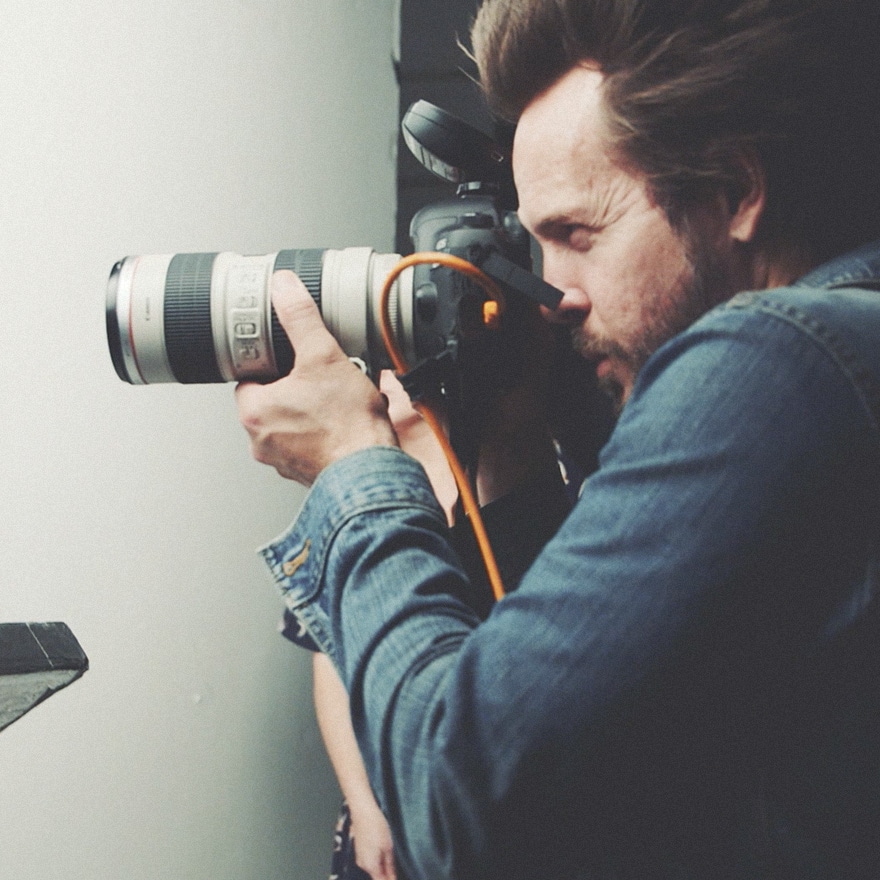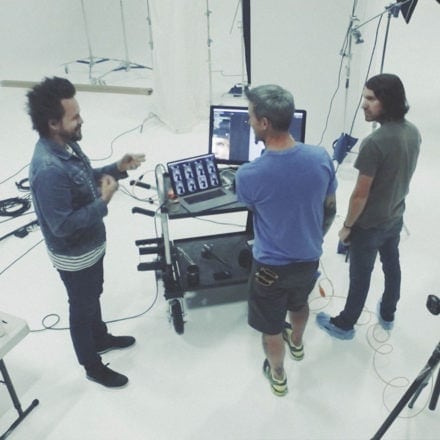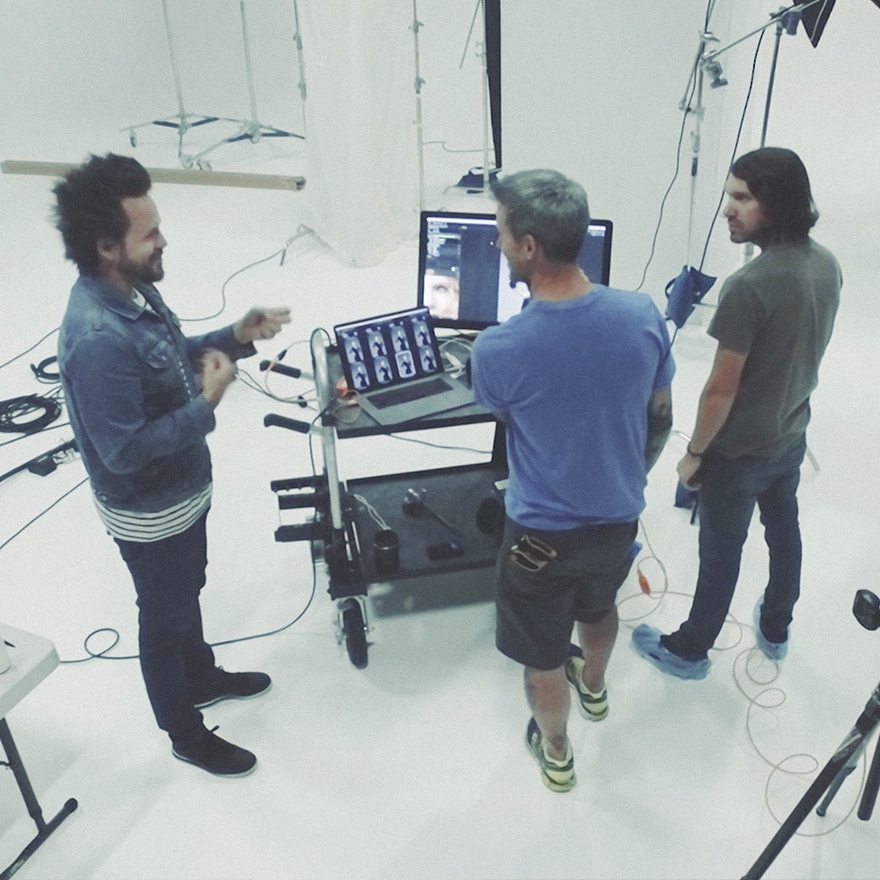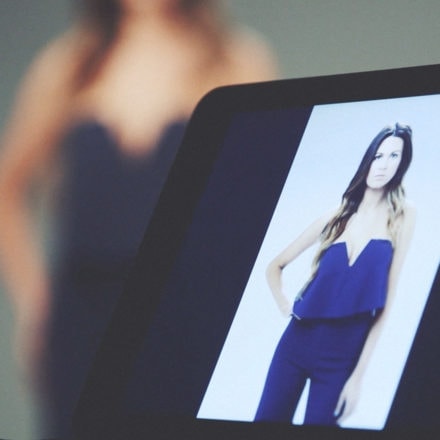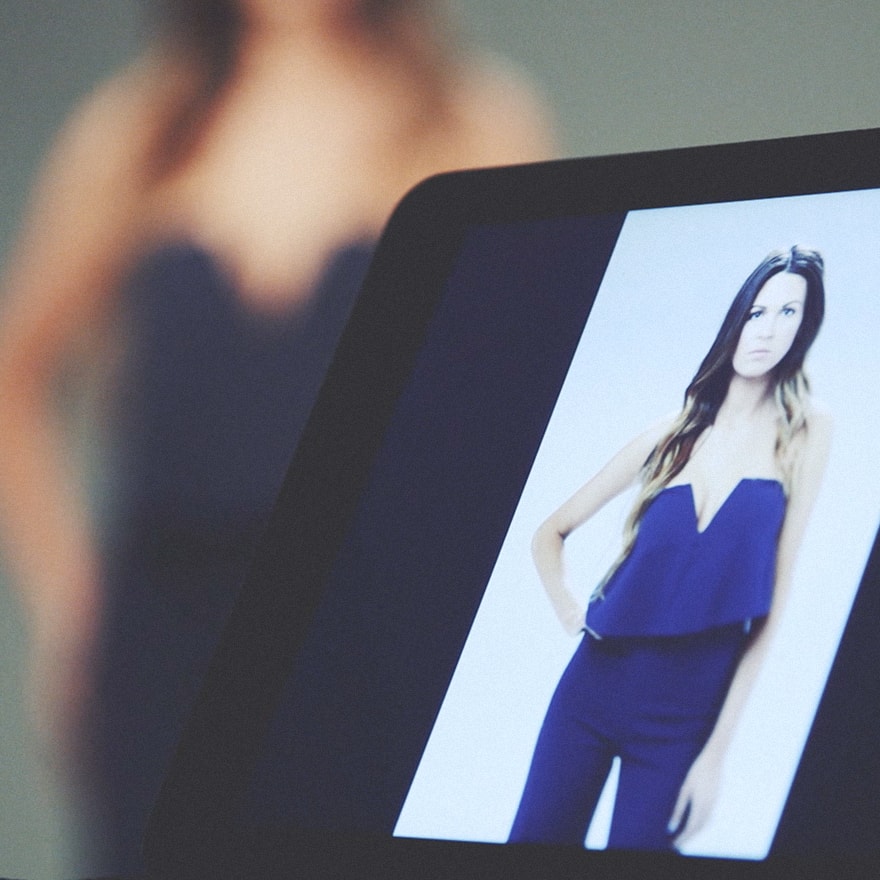 The name led to development of a comprehensive identity program for Esprit, design and writing of collateral, consult on interior design, and testimonial video focused on patients sharing their first-hand experience with Dr. Connall and Esprit Cosmetic Surgeons.