Ending cancer. A bold charge, but one this cancer-killing company is leading.
Background
IntraOp® is the pioneer in portable electron Intraoperative Radiation Therapy (IORT). Since introducing their flagship product, the IntraOp® Mobetron®, in 1993, IntraOp has transformed cancer treatment by bringing radiation technology into the operating room. What does it mean to develop innovation for good? Well in the case of IntraOp—at least in the early days—it meant spending every waking hour and every available dollar in an effort to develop a technology that would save lives. And in the process, would break through the walls of the medical industry. To literally transform cancer treatment by bringing safe radiation technology into the operating room. All while changing the perception of the use of electrons in Intraoperative Radiation Therapy—administering radiation during the surgical process. In minutes rather days or weeks.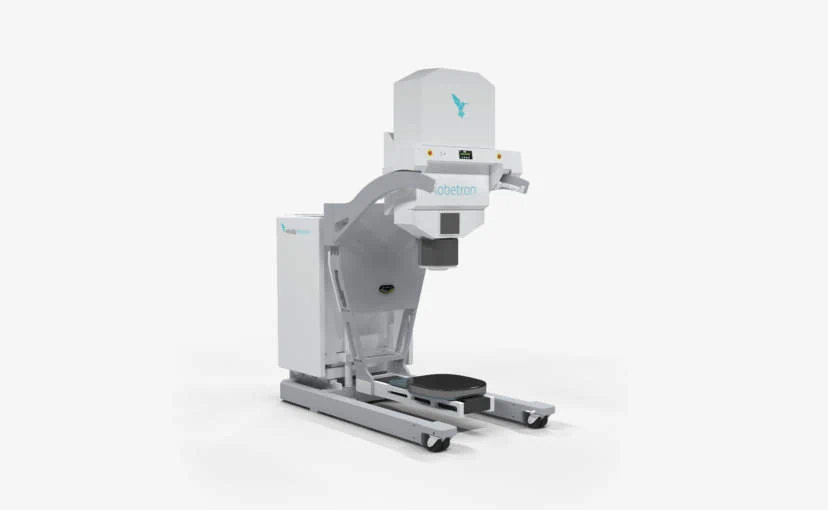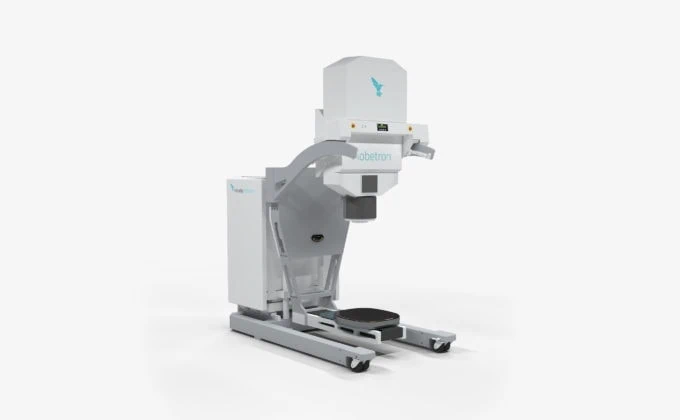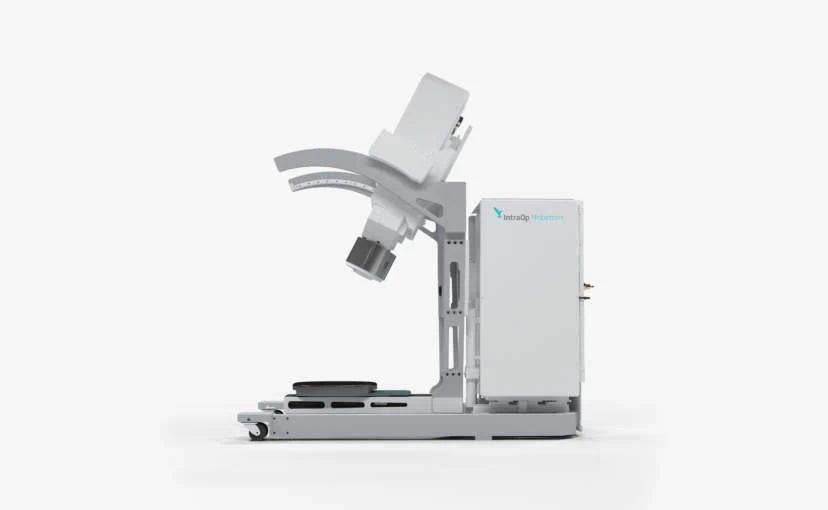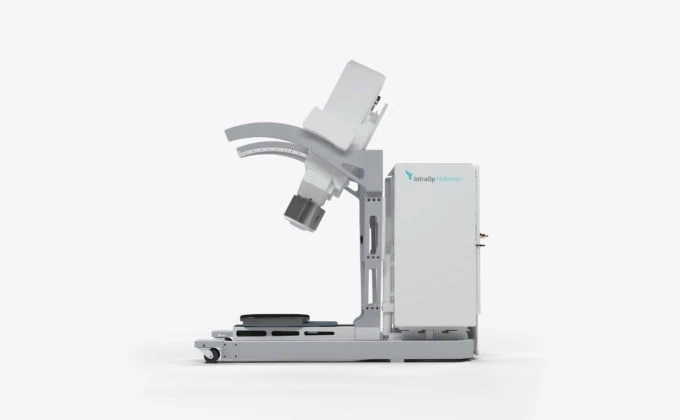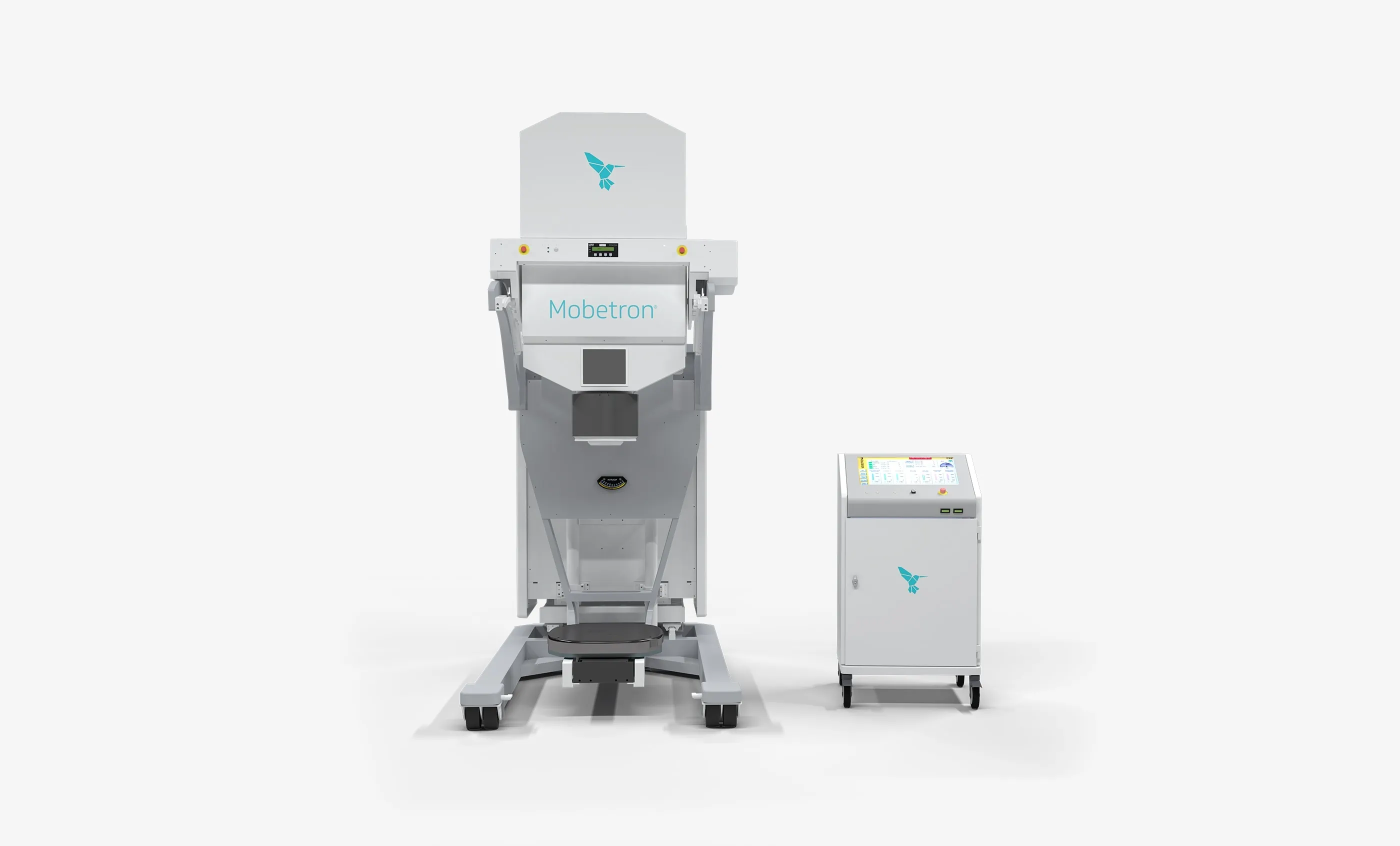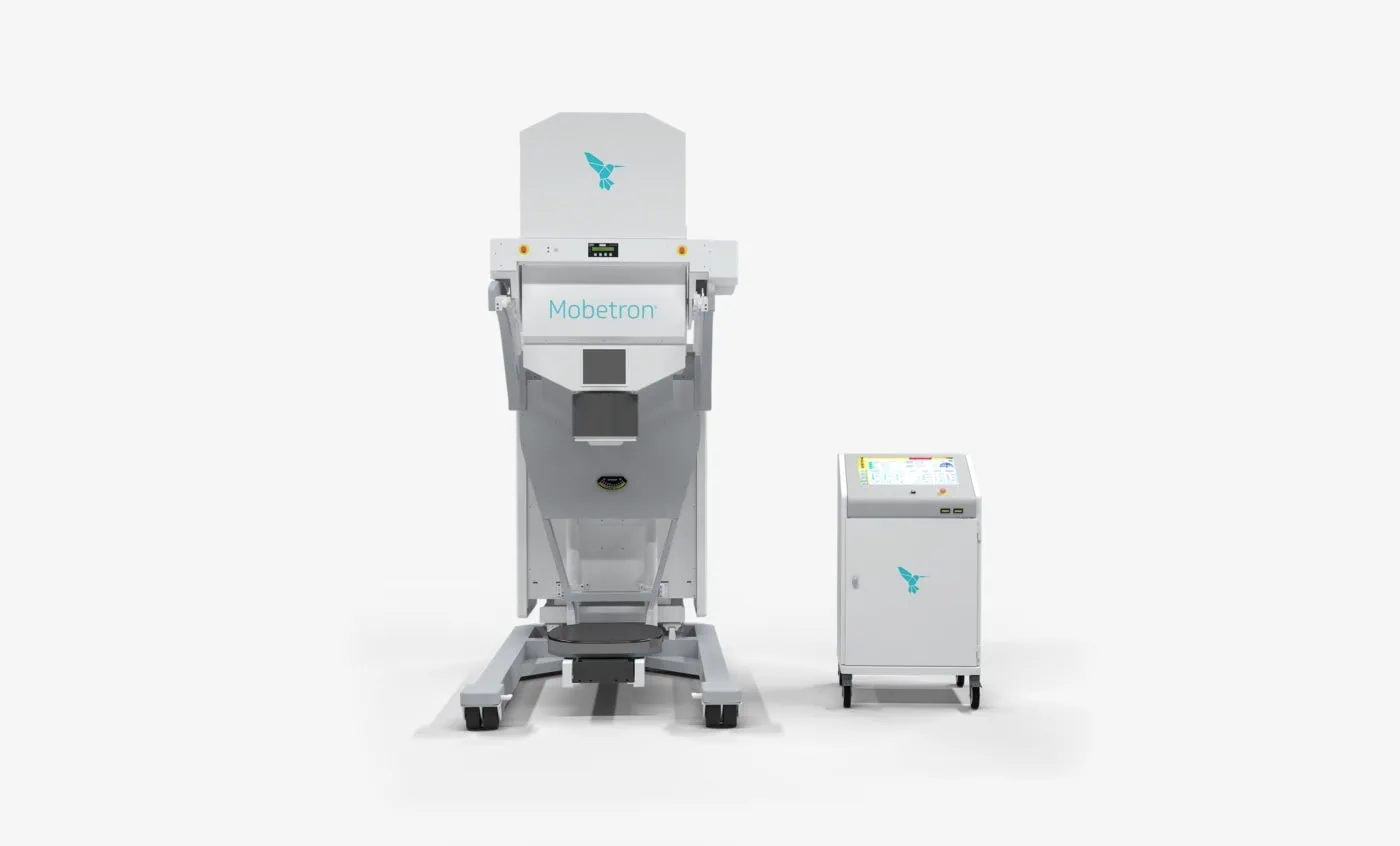 Mobetron 3D visualization renderings
IntraOp's solution was not only good; it was great. It meant that this innovation, in the hands of the world's greatest surgeons and radiologists, would do measurable good for their patients and their facilities' bottom line.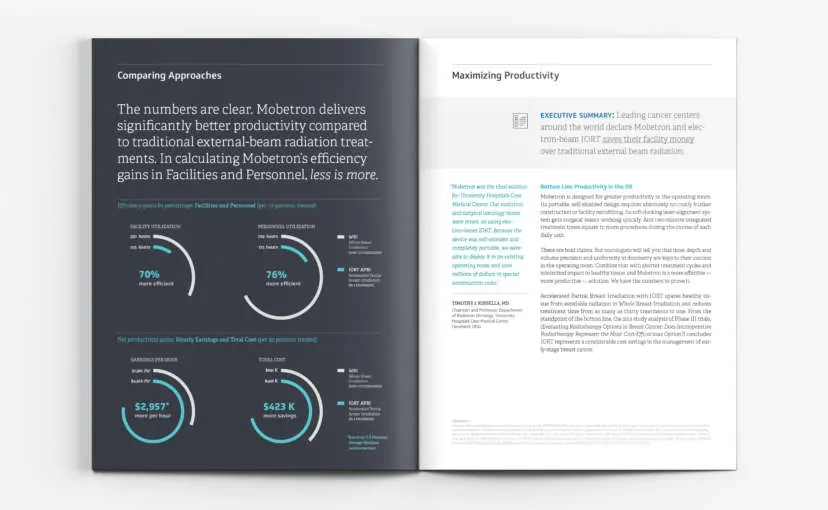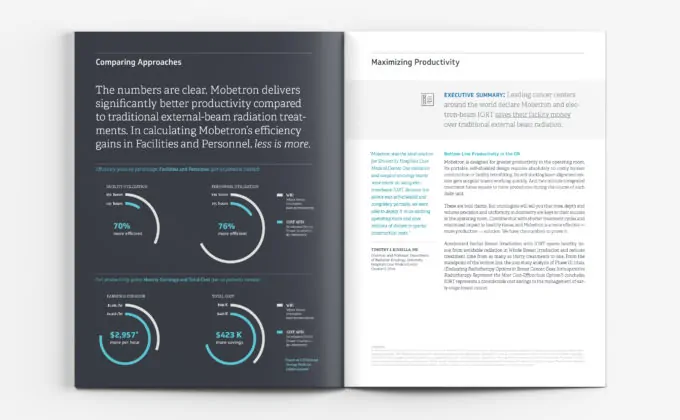 Cost Savings for Hospitals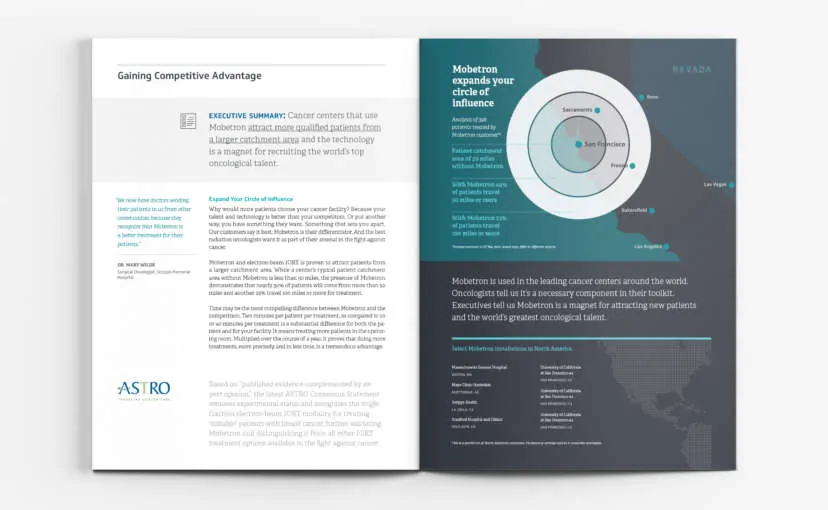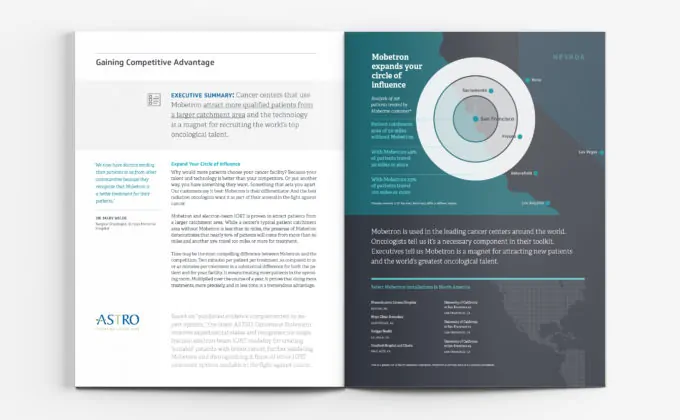 Competitive Advantage for Hospitals
Challenge
So what was wrong?
IntraOp was founded by scientists, not business people. While the efficacy of the Mobetron was renowned among the world's leading surgical and radiation oncologists—and installed in cancer facilities from Stanford Hospitals and the Mayo Clinic in the U.S. to multiple worldwide installations—after more than 20 years in business, IntraOp had yet to find its footing. Following debt restructuring, the purchase of a majority interest, and a subsequent change in executive leadership, the pieces were in place for IntraOp and OVO to solve for their issues of awareness, perception and market penetration. The founder and inventor had developed a proven breakthrough innovation: a safe radiation treatment, administered during surgery without the side effects and drawn-out recovery times of other treatments. But as we said, he was a lousy businessman. There were certainly physicians who believed in traditional IORT, but administrators bristled at the cost and the uphill battles waged by insurance companies. But they weren't looking at the long-term savings and benefits. Radiologists were proving stubborn. Patients and their families didn't even know it was an option.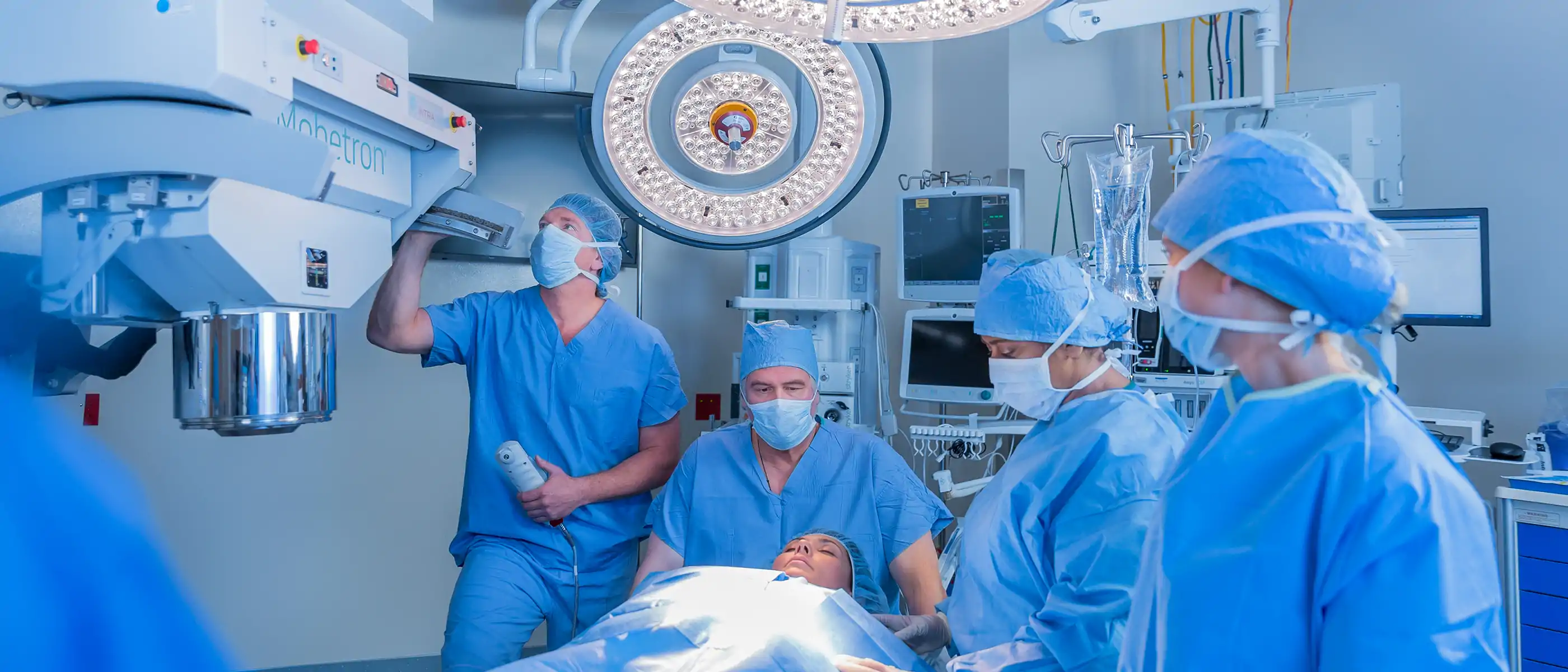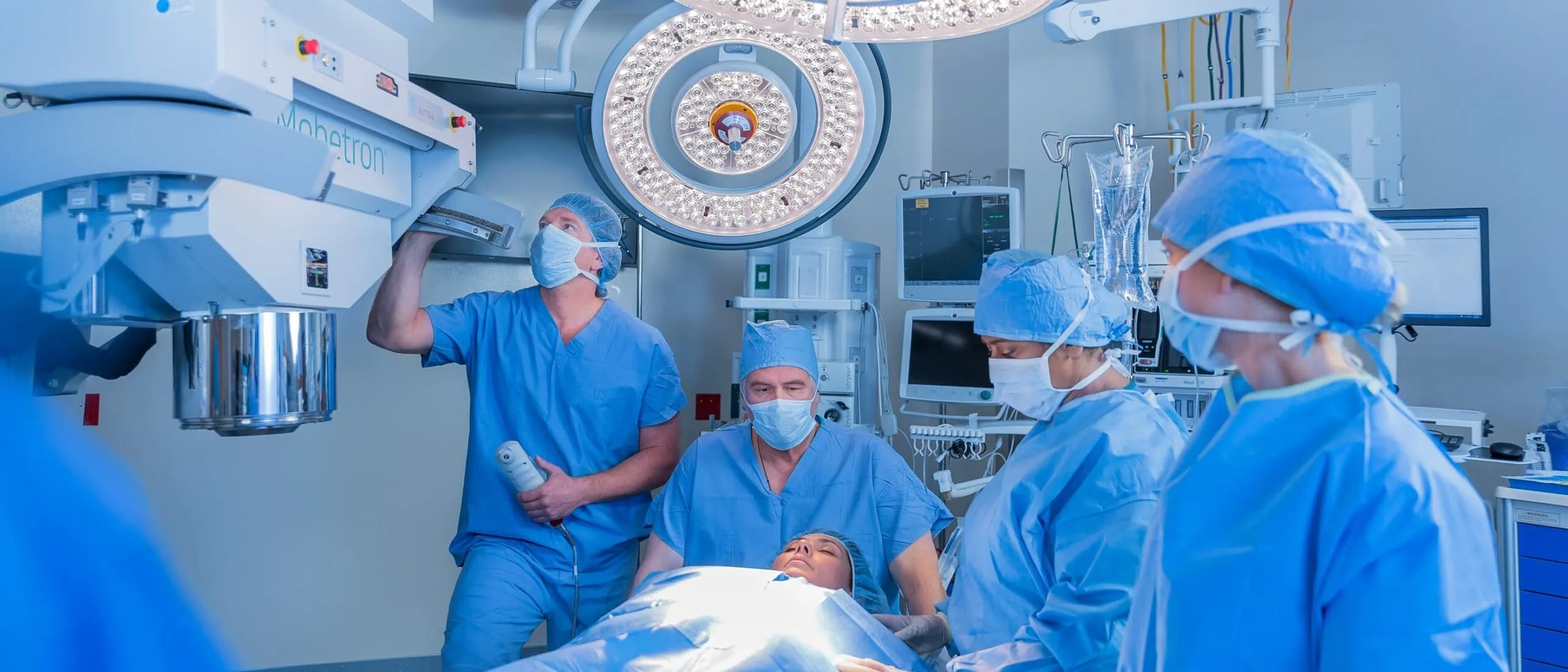 Radiation treatment during surgery
Solution
How did OVO approach the solution?
As an aspect of our initial research, we had extensive discussions with physicians in leading hospitals around the world to understand the value of the Mobetron as a part of their comprehensive cancer programs. What we soon realized was that while IntraOp had an impressive list of physician supporters, misperceptions lingered among their colleagues due to failed competitors and competing interests within for-profit systems. Moreover, IntraOp had done a poor job of engaging with influencers at all levels of the buying process. Longitudinal clinical data existed. The business case was strong. But it hadn't been clearly stated. OVO was hired to institute a complete rebranding—from concept to execution, but it quickly became more than that. It began with a series of interviews, initially with CEO, Bruce Khouri, who had lost his own mother to cancer. But due to our previous relationship with Bruce, he didn't want his view of this technology to overshadow that of the physicists who developed it. So we spent time with each of them, in order to better understand what drove this innovation. What we heard was staggering: This technology—available for any suitable cancer patient—not only had a successful track record over many years, but was considerably faster, more precise and less invasive. It was innovation that was proven effective.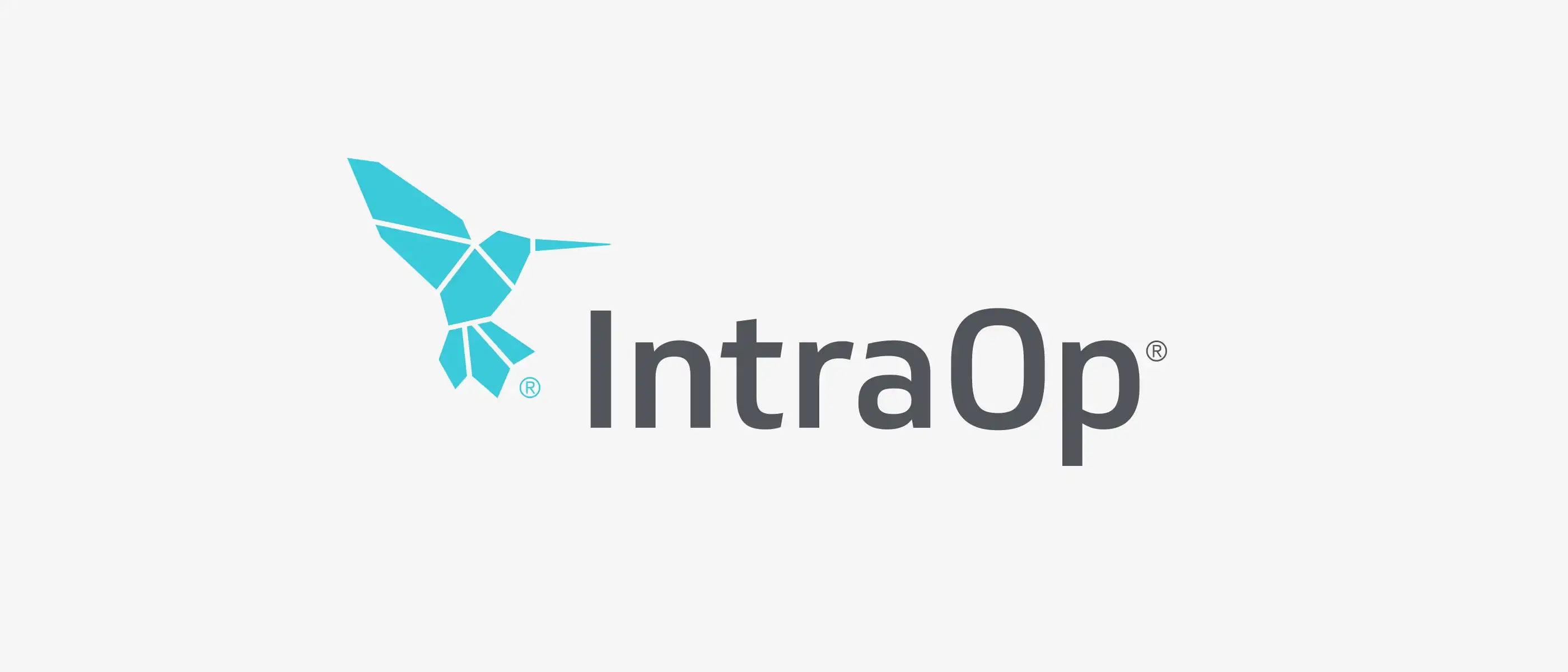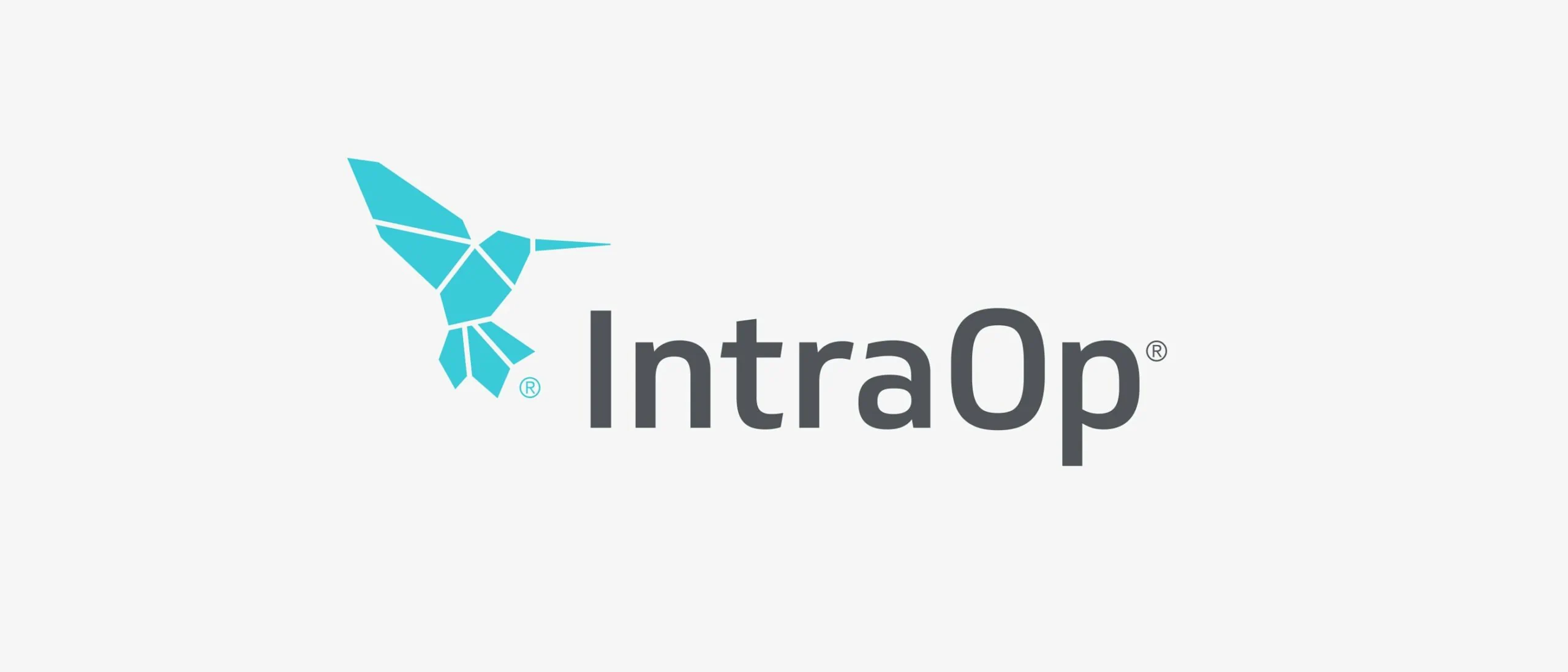 IntraOp Logo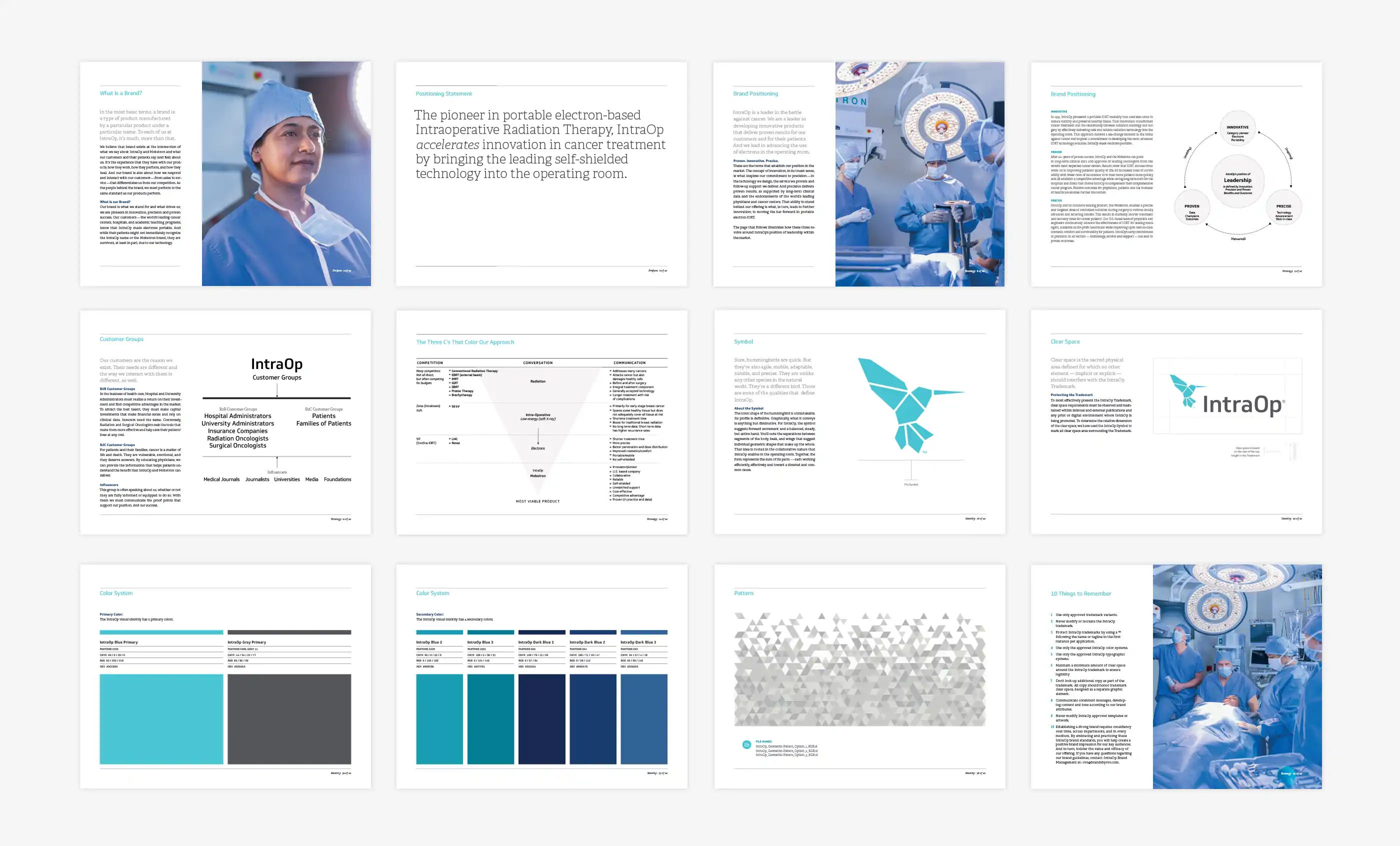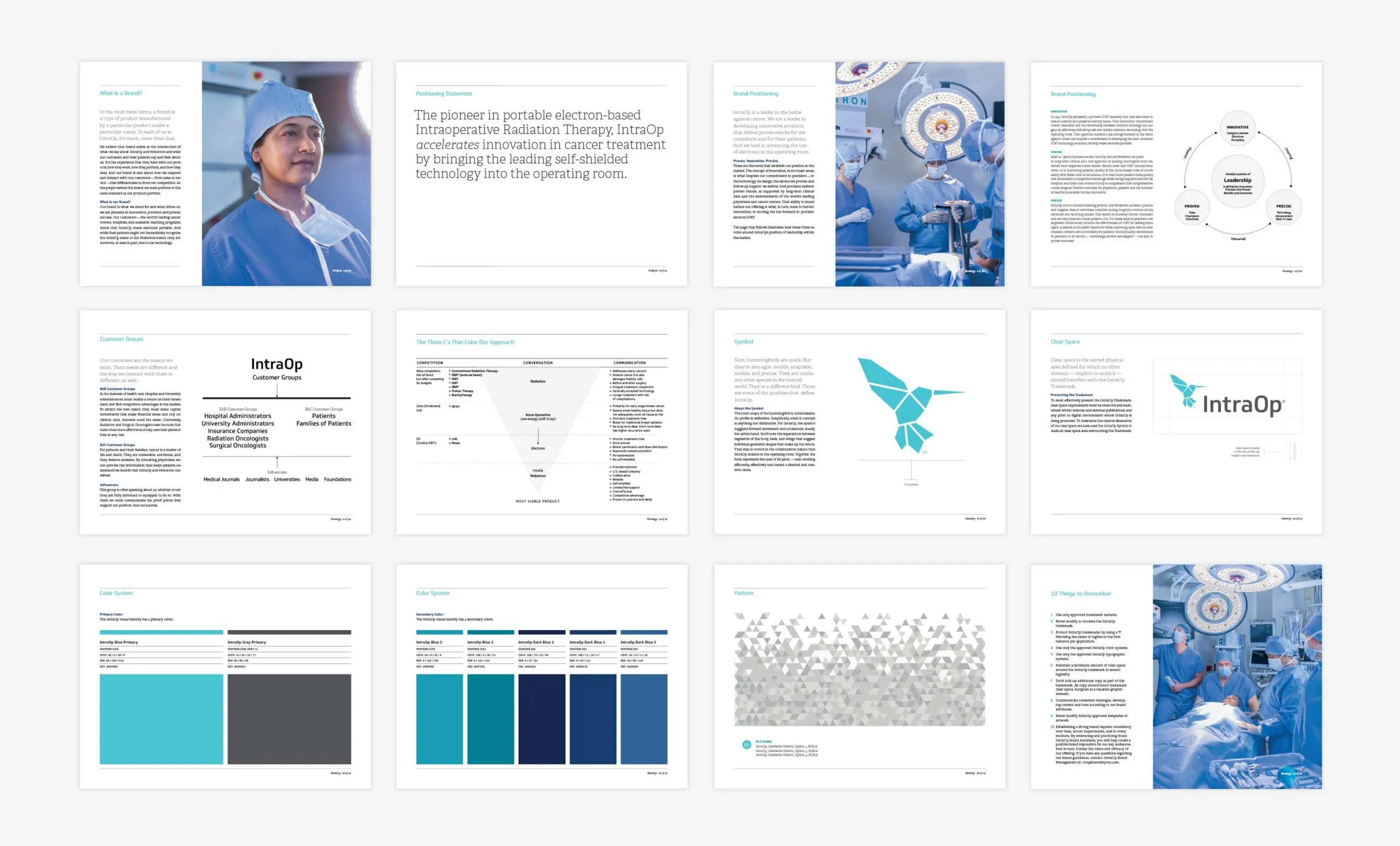 Brand Guidelines
We leveraged physicians as champions. We saw what others were telling us: Mobetron is a game-changer for cancer patients the world over. Our job was to ensure that surgeons and radiologists would champion the benefits of the Mobetron, and in doing so, that insurance and hospital administrators would clearly recognize its competitive advantages. Most importantly, that more patients would live longer, healthier lives. The initial outcomes of our work redefined IntraOp's strategy and approach. We have delivered the brand positioning, messaging platform, visual identity, marketing communications, interior and industrial design. And we have brought IntraOp's greatest champions—surgeons, radiologists and their patients—to lead the conversation. We continue to work closely with IntraOp as brand consultants and in direct support of marketing and sales.
Praise from leaders in oncology:
"Mobetron has fundamentally changed the way we treat cancer patients at our facility. We have been able to eradicate localized cancers, prevent recurrent cancers, shorten treatment cycles and save lives. Mobetron is a critical tool in the fight against cancer."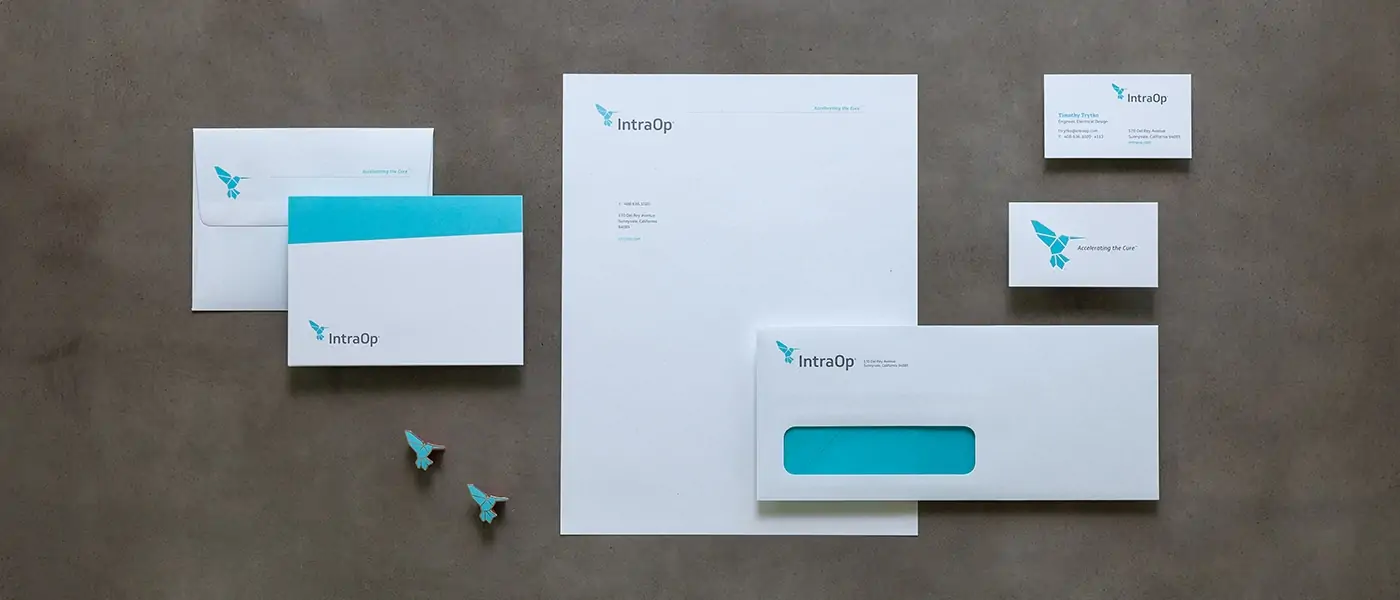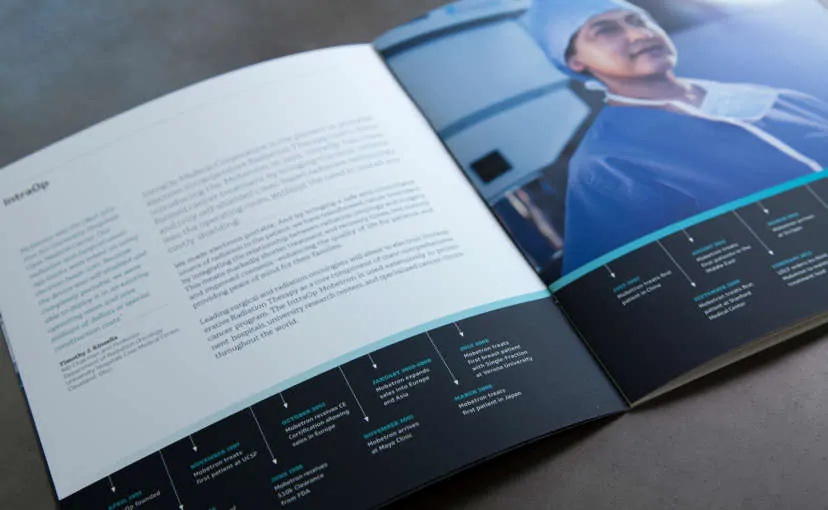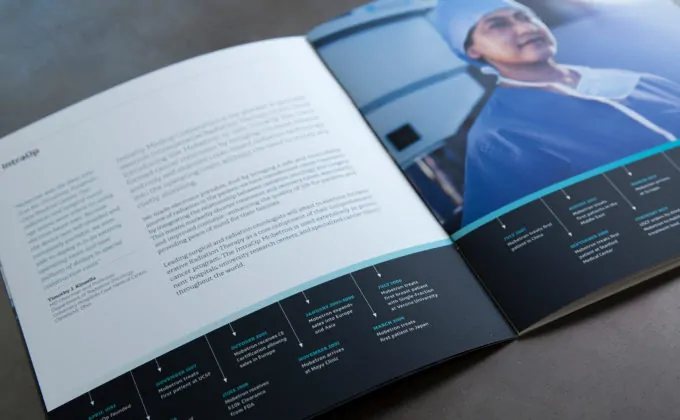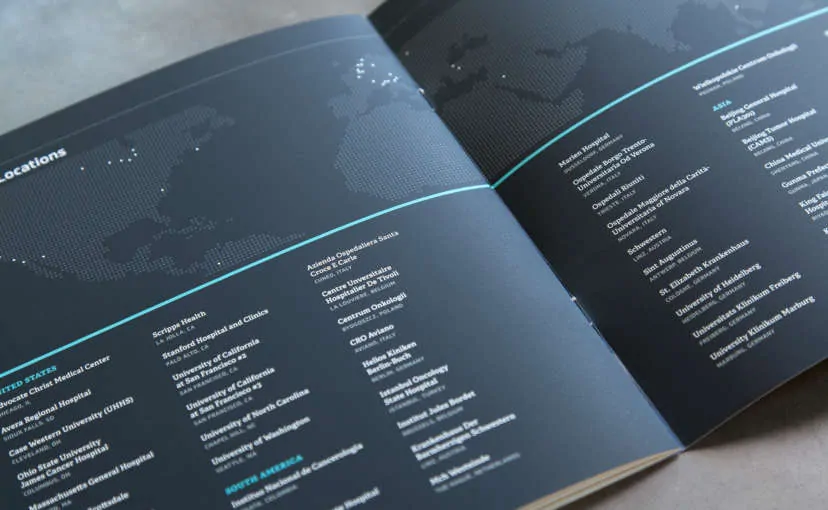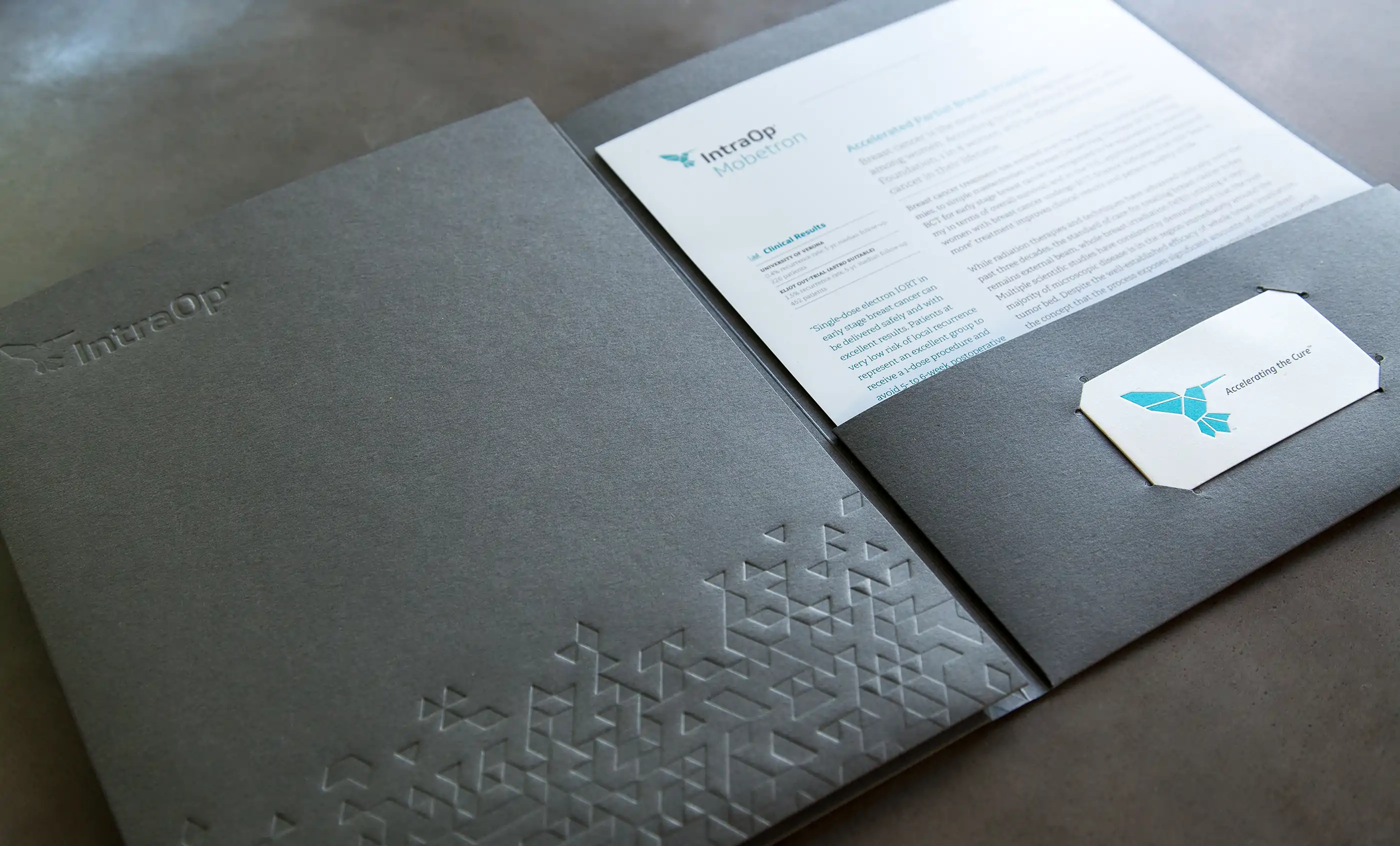 IntraOp Sales Folder
A letter from the CEO:
"When I required branding services five years ago, I had interviewed some of the top agencies in the Bay Area. In many instances, while their credentials were strong and their customer references impressive, the presentations were flat and boring. Presented by lead partners, it felt like they were prepared by junior associates, whom I feared would end-up managing my project. Dulled by success and the desire to grow I have found many of the big brand agencies to have lost touch with the creative process. What was refreshing to discover was that OVO's very "reason for being" is to remain close to the creative process and their clients. The entire team uniquely complements one another with an interesting blend of techno-savviness, classical sensibilities and an appreciation for all things beautiful and interesting. It is no surprise that their solutions are strangely fresh and nostalgic at the same time."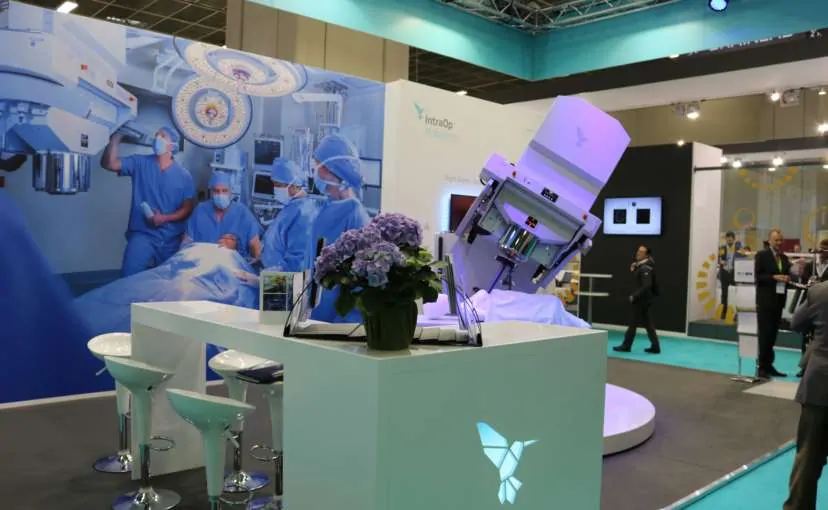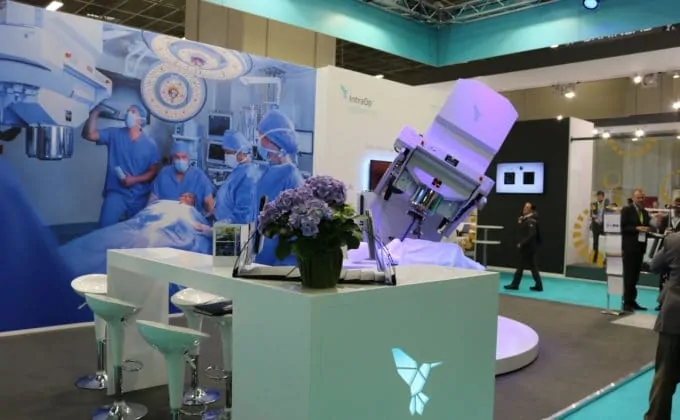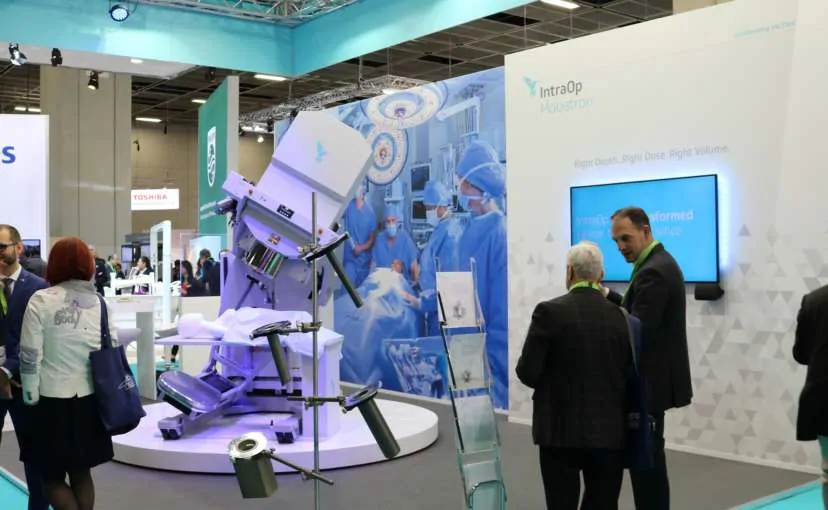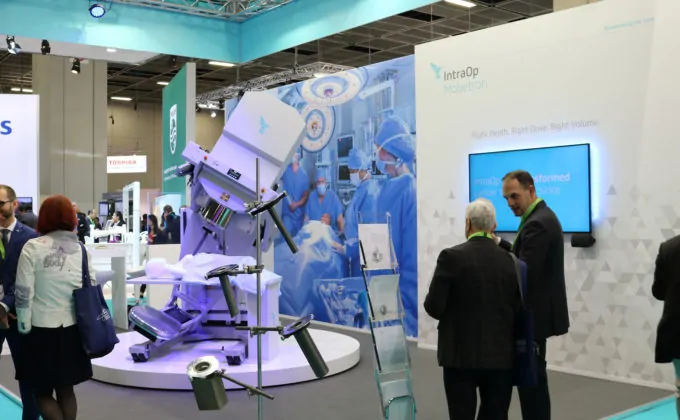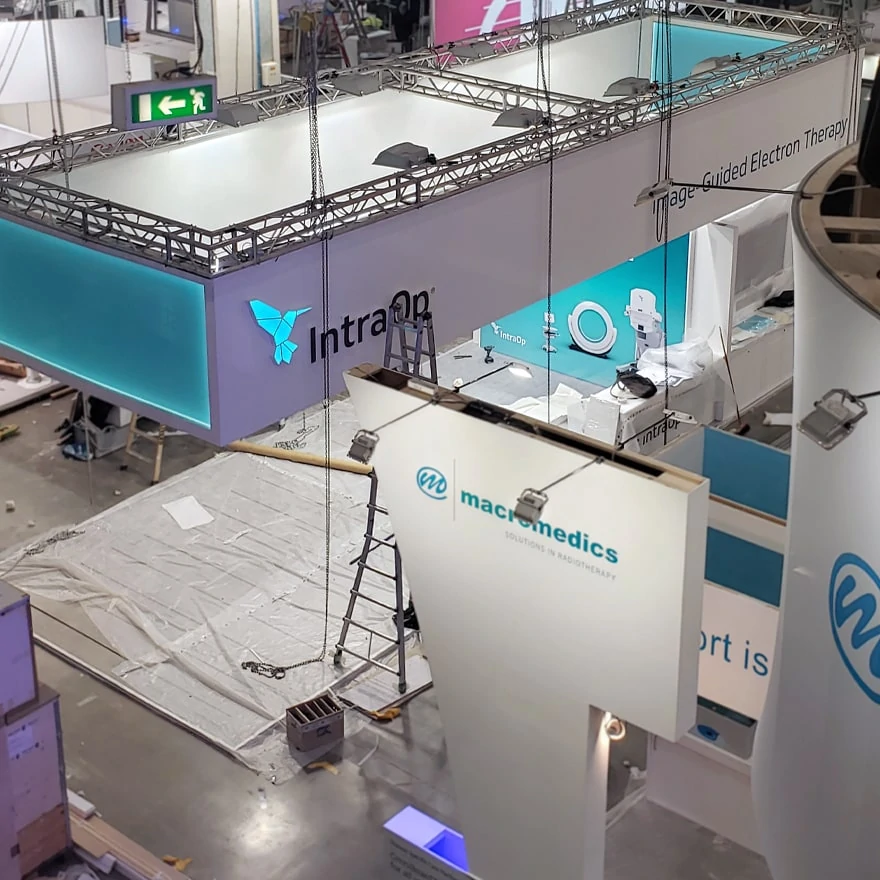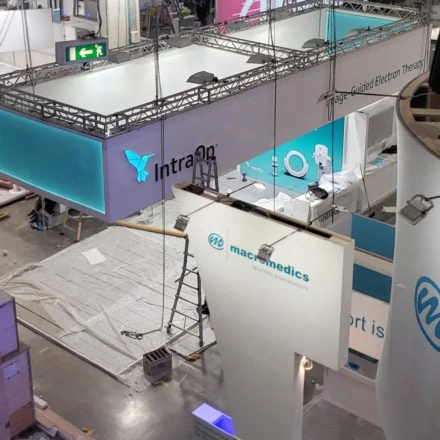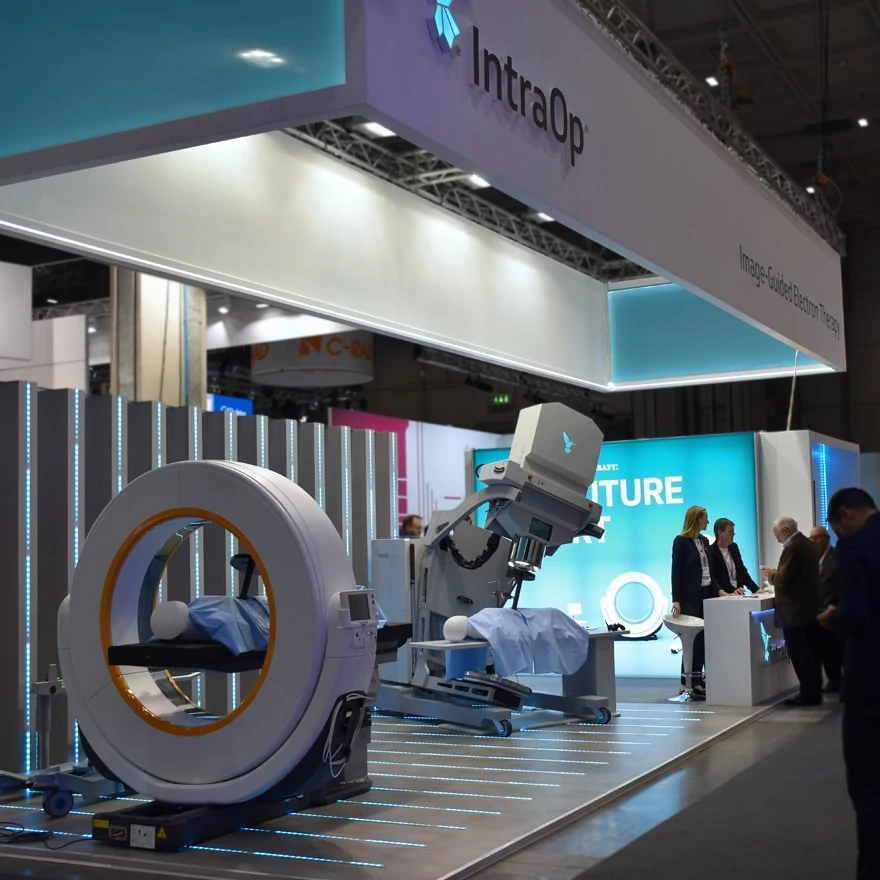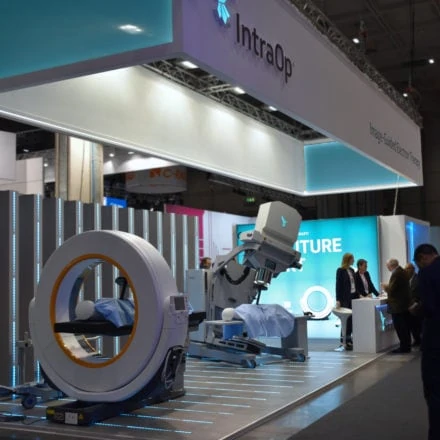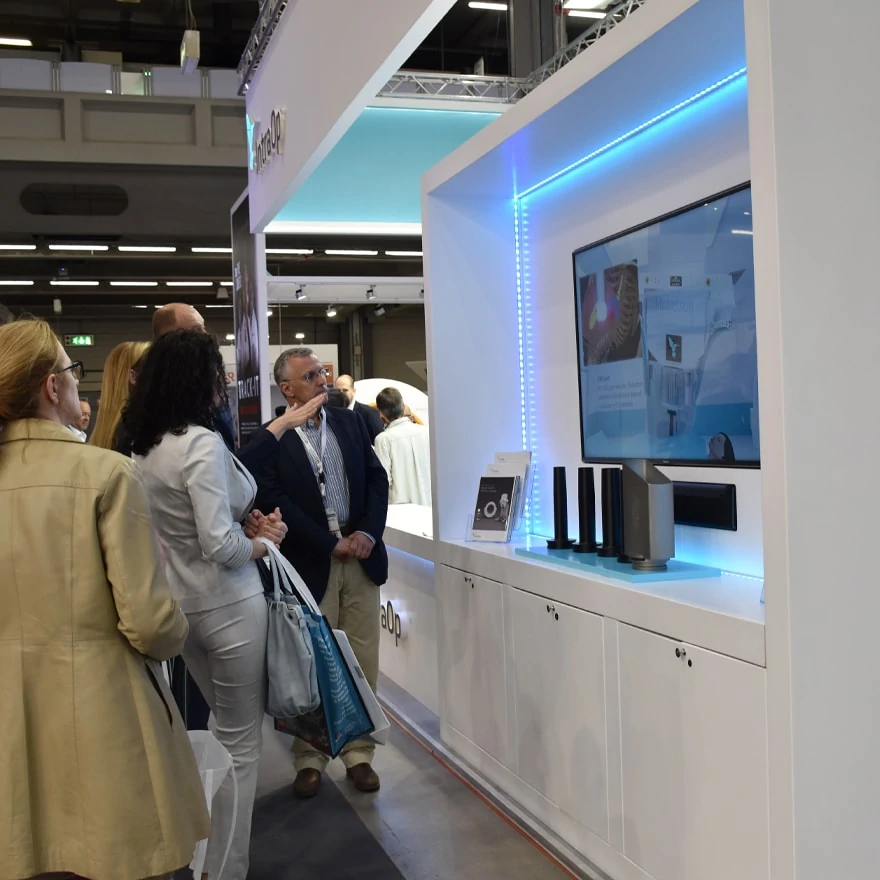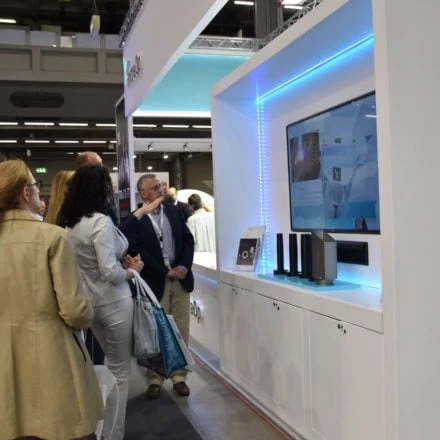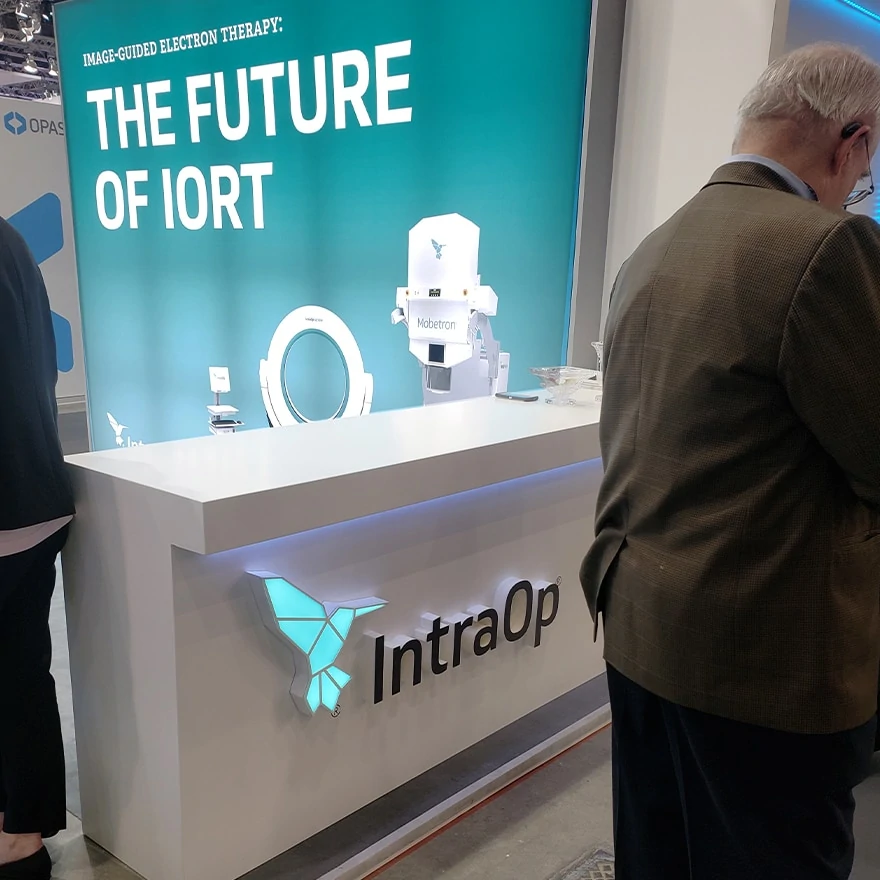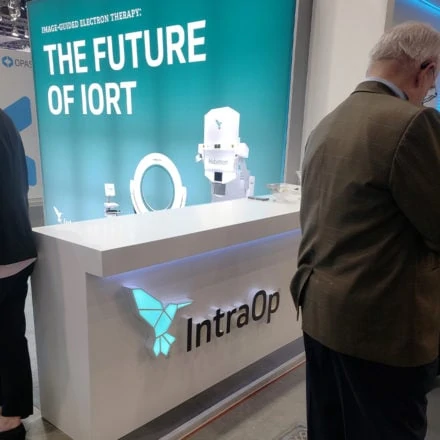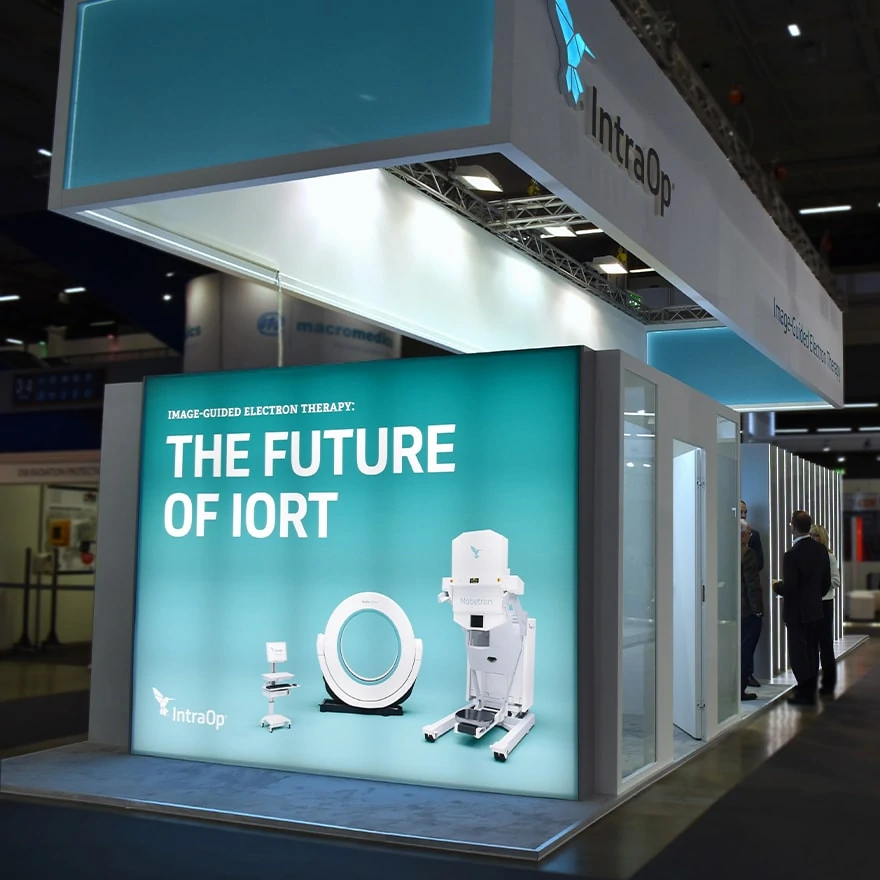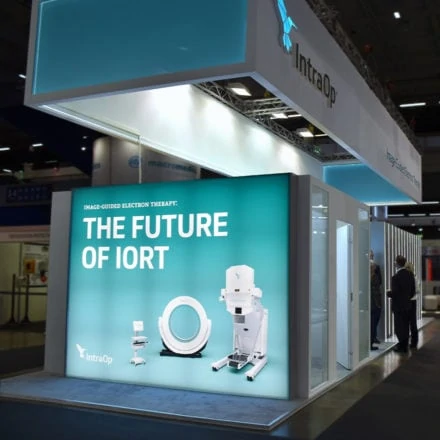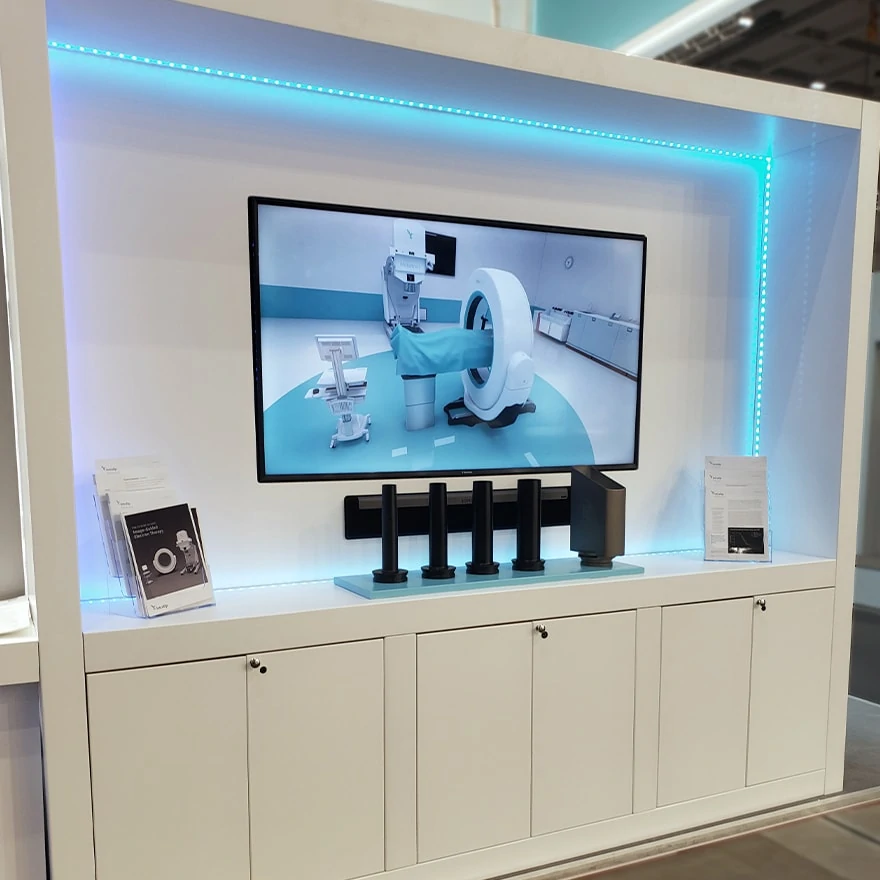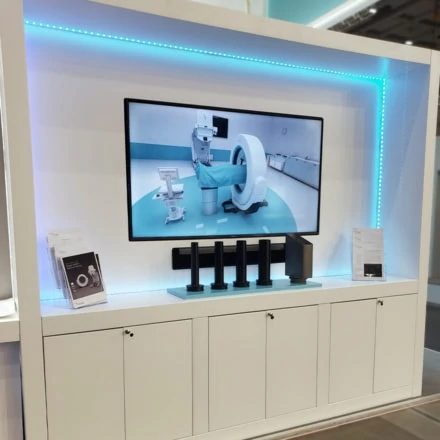 How did OVO help accelerate innovation?
OVO's work made it considerably easier for IntraOp and its new CEO and sales team to break down the barriers that had previously impeded its growth. But more importantly, to establish a visible stage for IntraOp, their medical customers and patients to tell their story and demonstrate Mobetron's value to people and institutions in the effort to more effectively and efficiently eradicate the effects of cancer.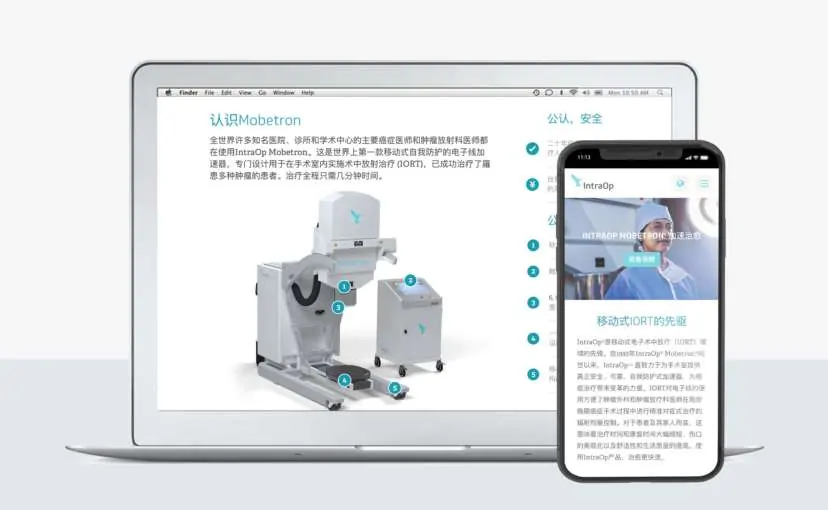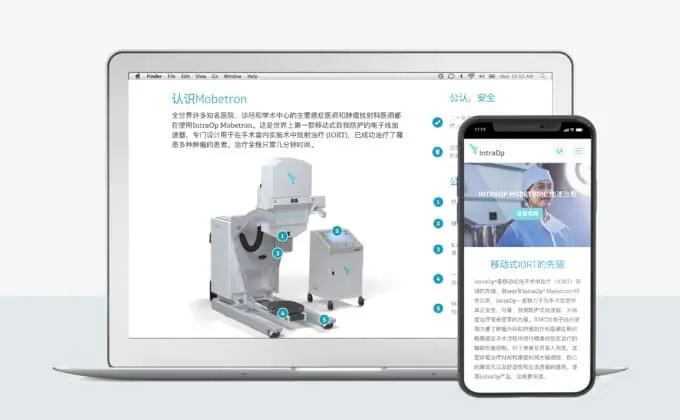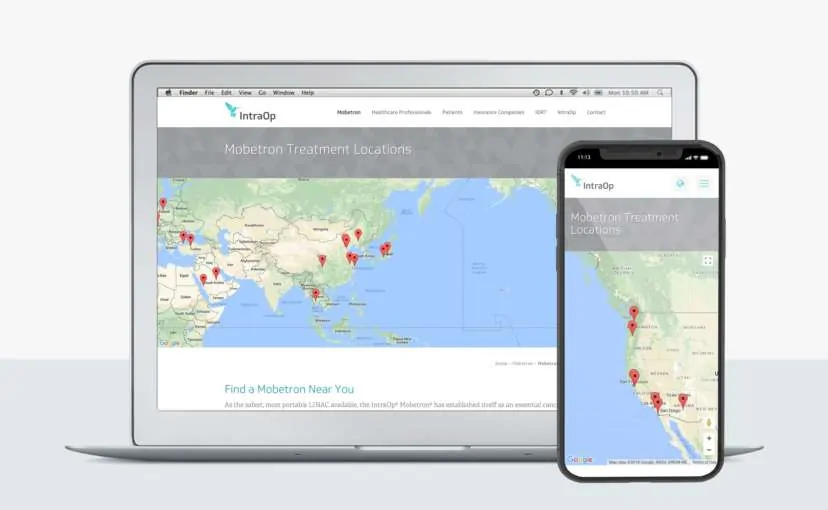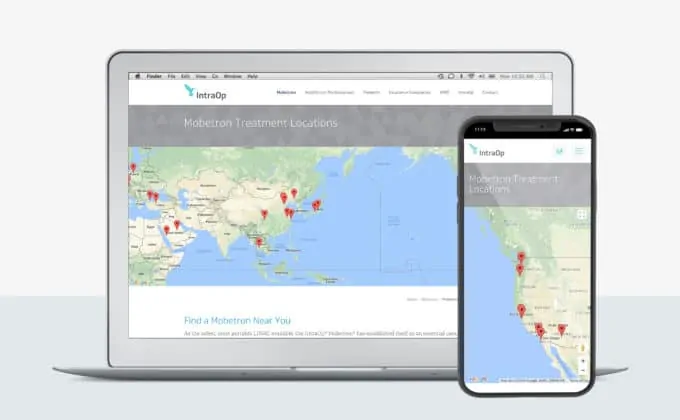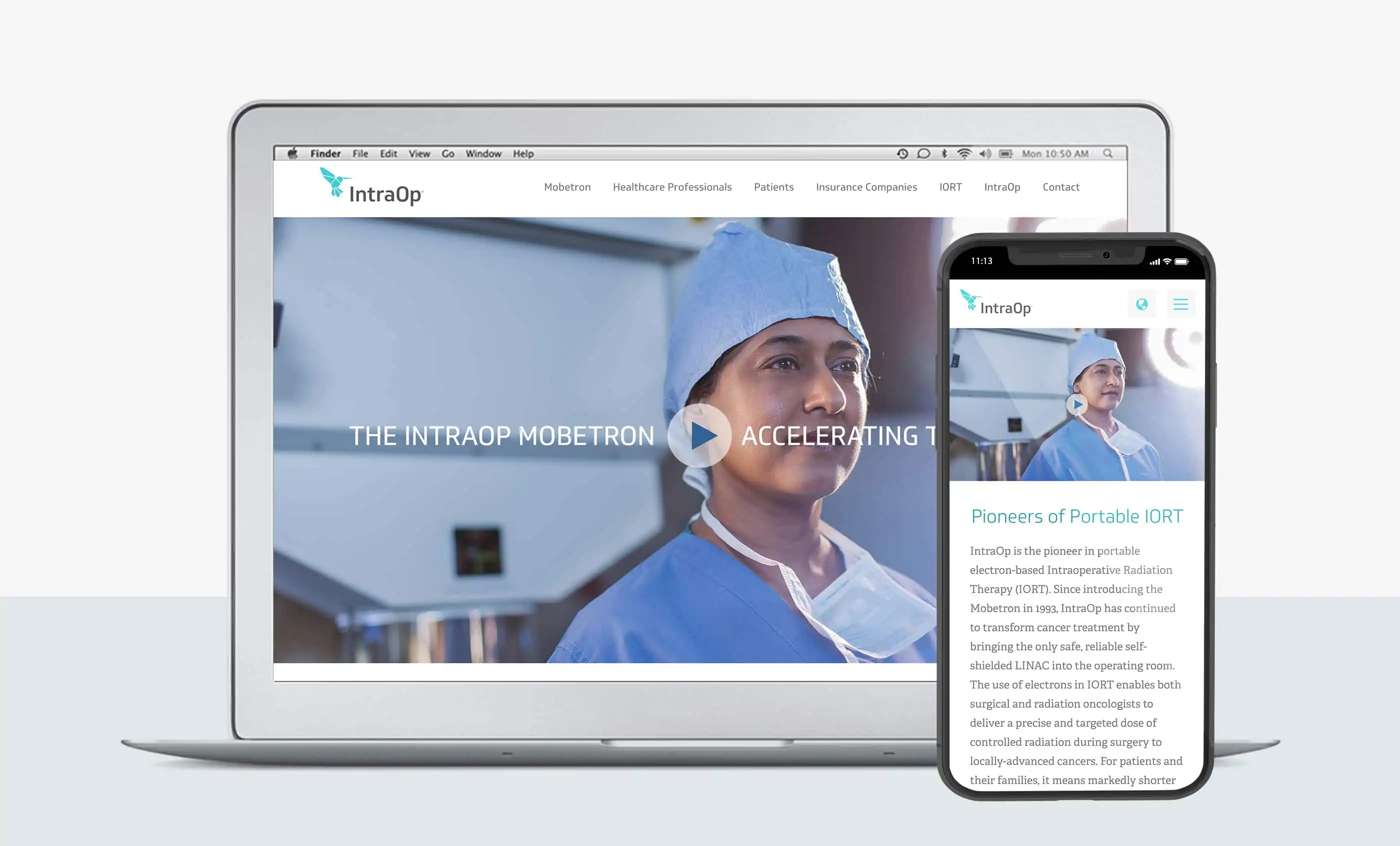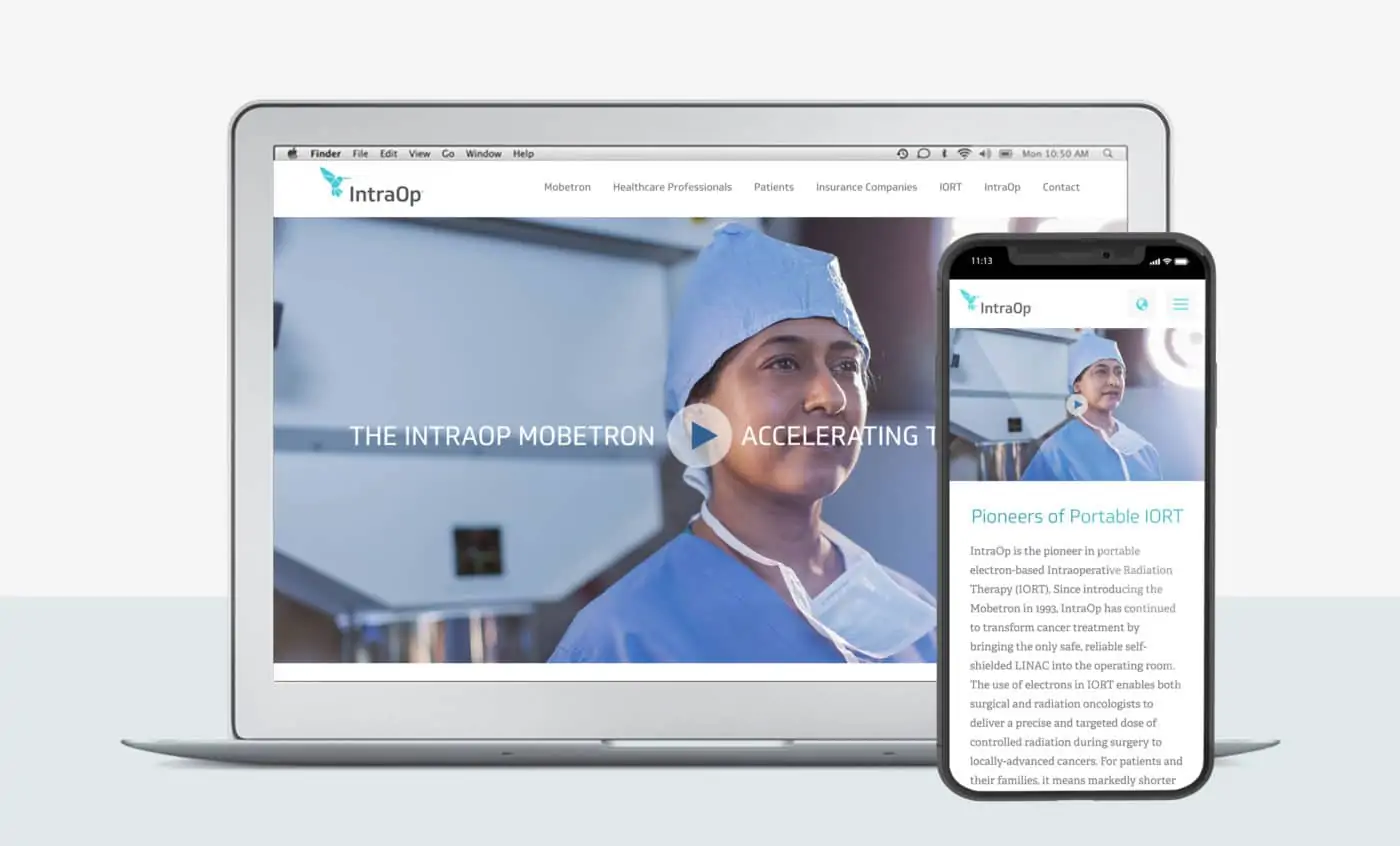 The results have been extremely positive.
The results have been extremely positive. Without a deep customer relationship based on trust, the promise of true innovation often goes unrealized. That was nearly the case with IntraOp. But because IntraOp believes so strongly in the promise of Mobetron and the effectiveness of electrons in intraoperative radiation, that enthusiasm based on data is contagious. We believe it, too. As a result, our collaborative relationship with IntraOp continues to flourish and as a result, so does their bottom line.
Following launch of the new brand at a major industry tradeshow, sales leads increased by 372%