Embracing a 90-year legacy. Expanding a vision toward the future.
Background
Snyder is an exterior commercial contractor serving the Pacific Northwest since 1922. With offices in Oregon and Washington, Snyder works with the region's leading general contractors, property managers, owners, architects and consultants to deliver on their clients' most challenging commercial building projects. Its union roots are deep, but to serve clientele who specified non-union shops and required a broader service offering, the company launched SR Building Services and King Sheet Metal.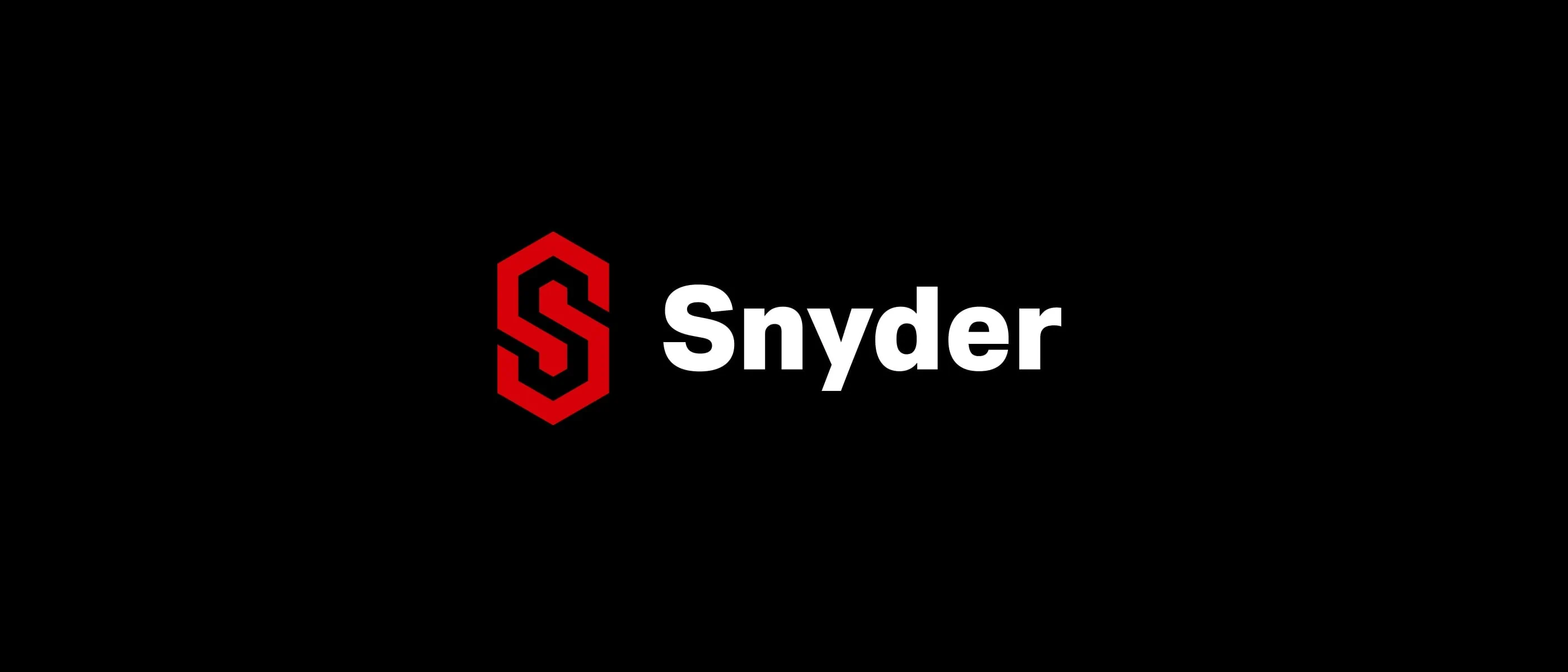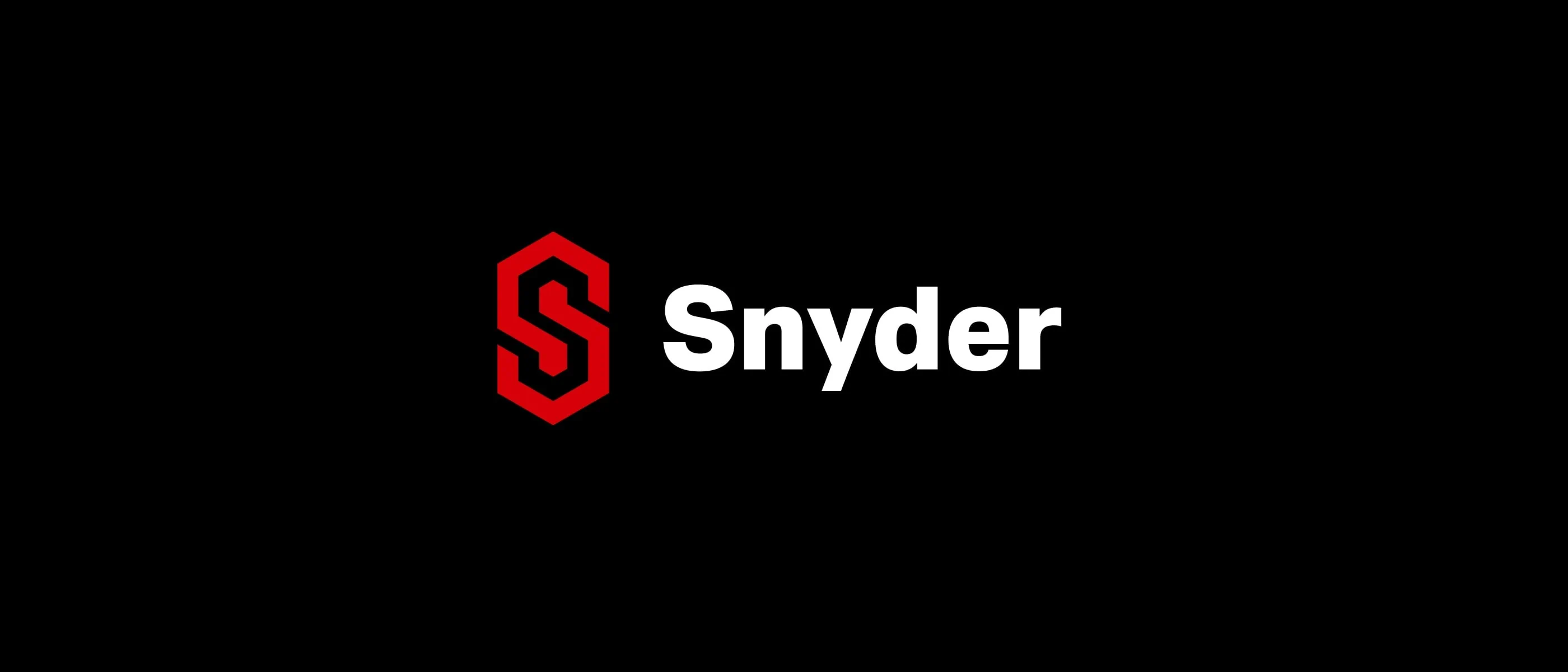 Trademark
Challenge
Since its founding, the company had operated as "Snyder Roofing & Sheet Metal". A lot of equity was built into that name over more than 90 years. Of course, in industry circles, they were known colloquially as Snyder.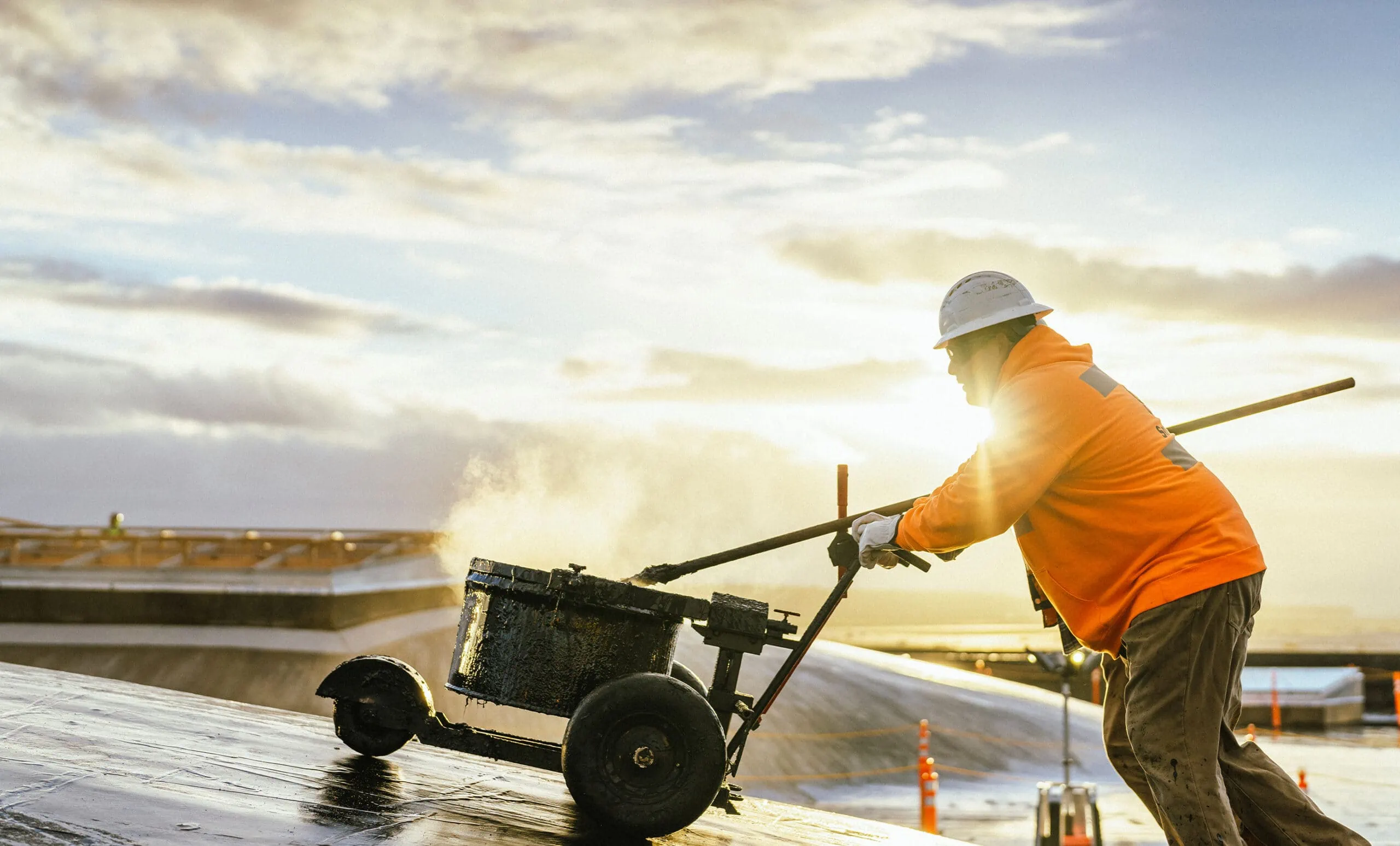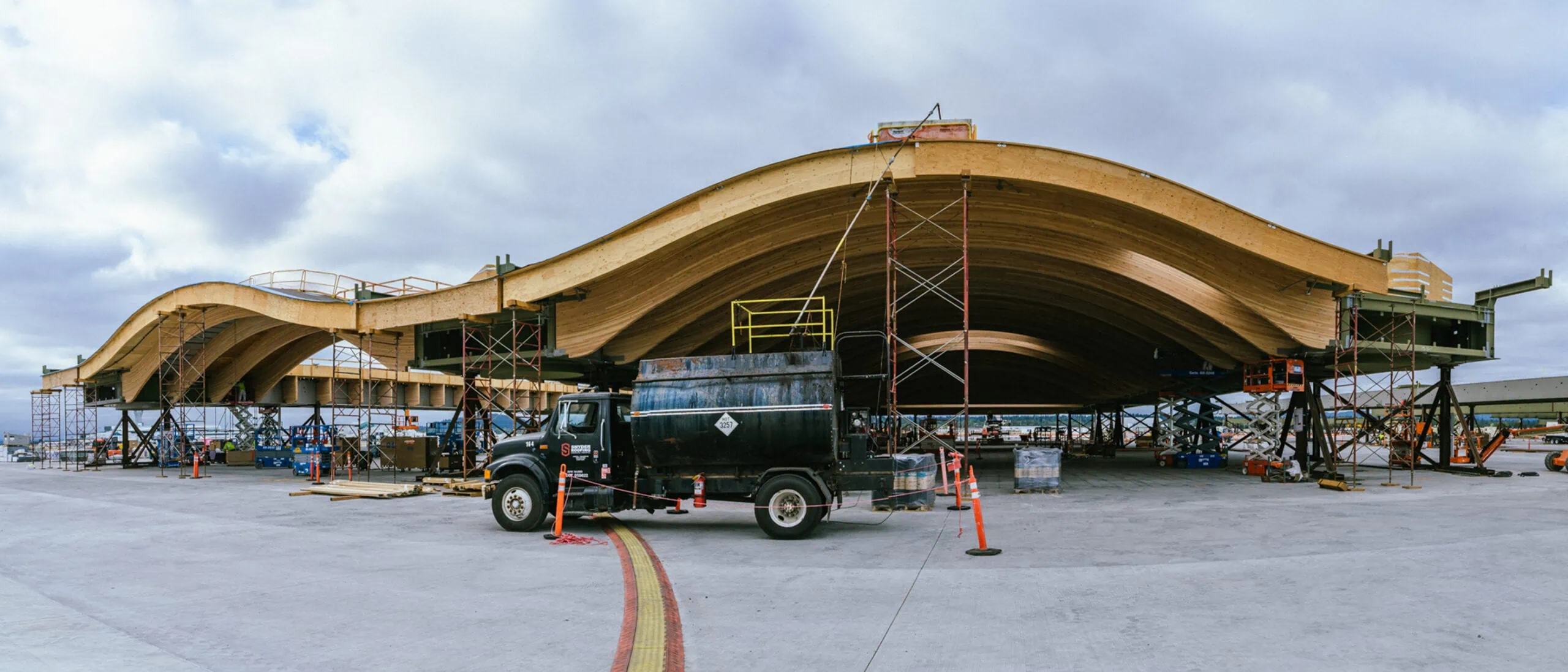 Brand Photography
And while their reputation was built on commercial roofing, their services had grown to address more than the roof. To gain a stronger foothold on available market share, Snyder needed to reposition themselves in the minds of prospective and current customers. While the most basic need was in clearly describing what Snyder provides, it was also a matter of articulating value through the how and why. Moreover, the culture and operational protocols of Snyder were fractured among its regional offices.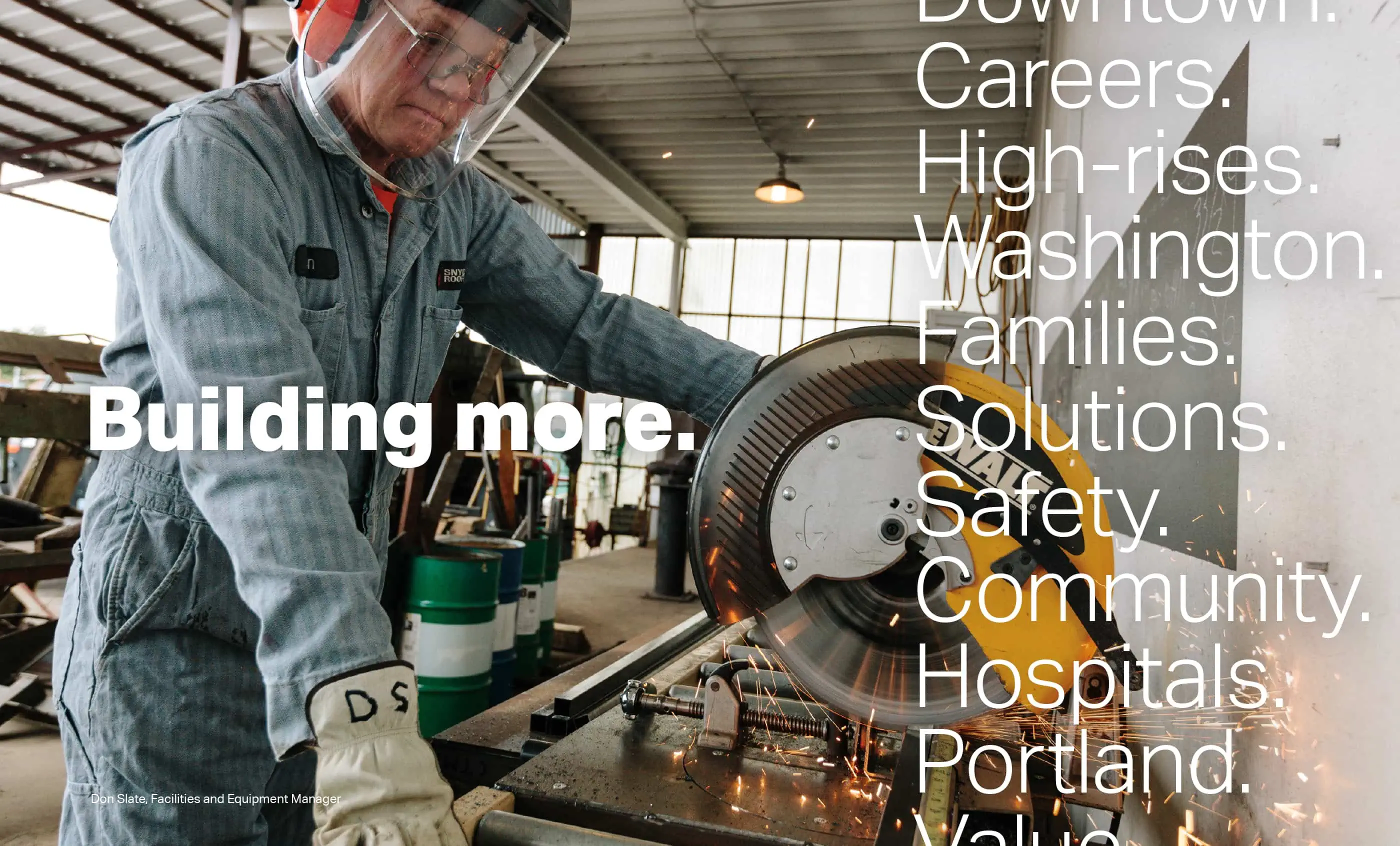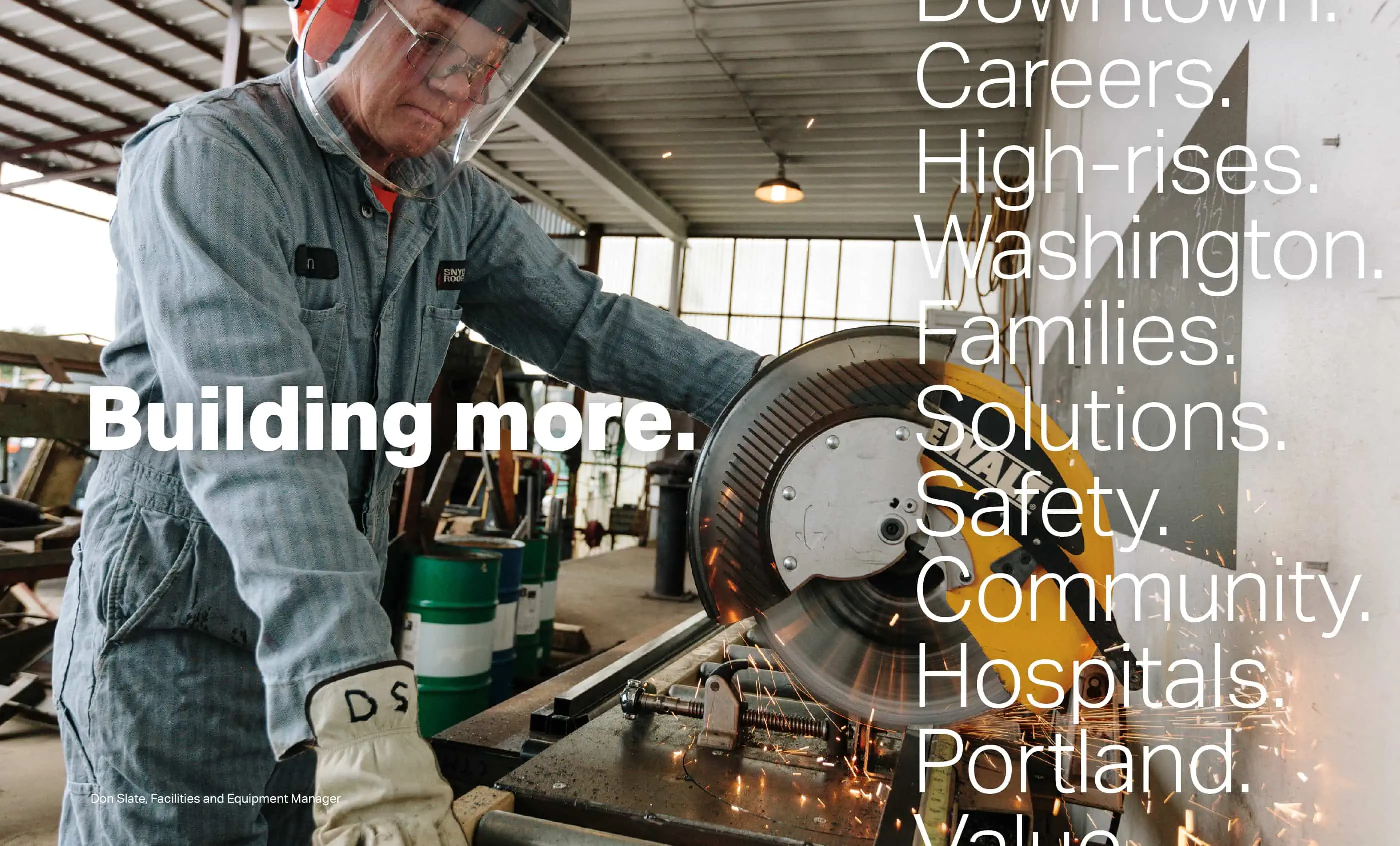 Brand Positioning
Solution
Snyder engaged OVO to direct a rebranding effort targeted at updating customer perceptions, to drive another phase of growth, and to equip the organization with the tools to apply brand thinking throughout the organization.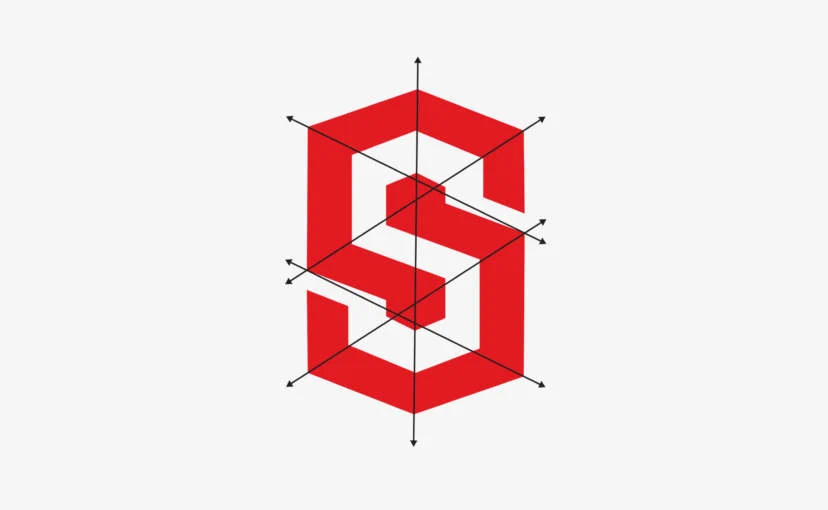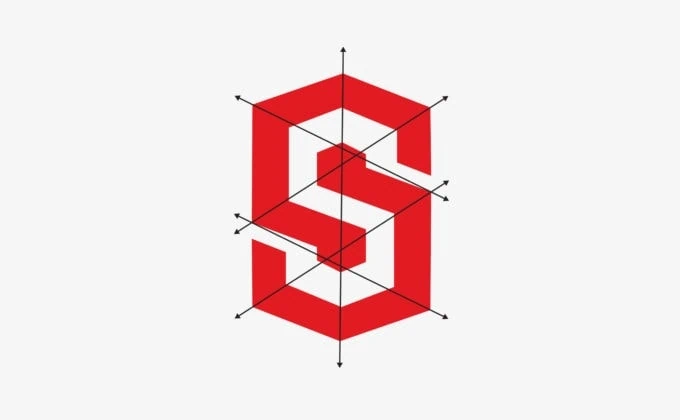 Trademark: Before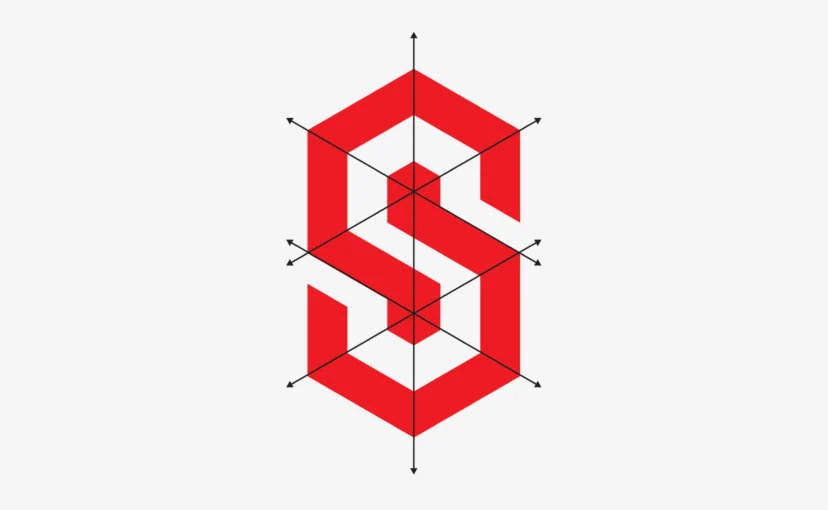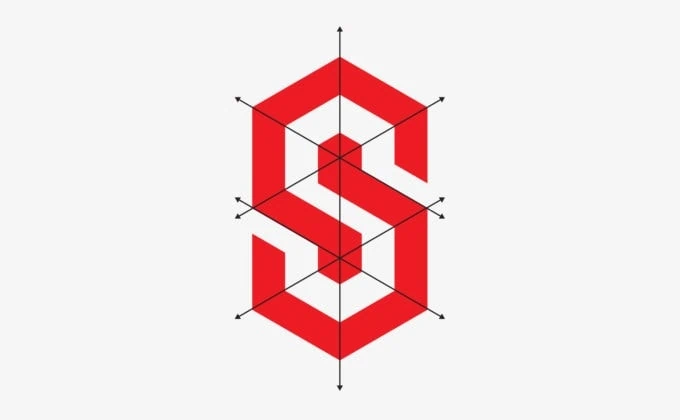 Trademark: After
Beginning with the name, we dropped the "Roofing & Sheet Metal" and rebranded as Snyder. This retained the company's enduring equity, while providing for a broader capabilities set.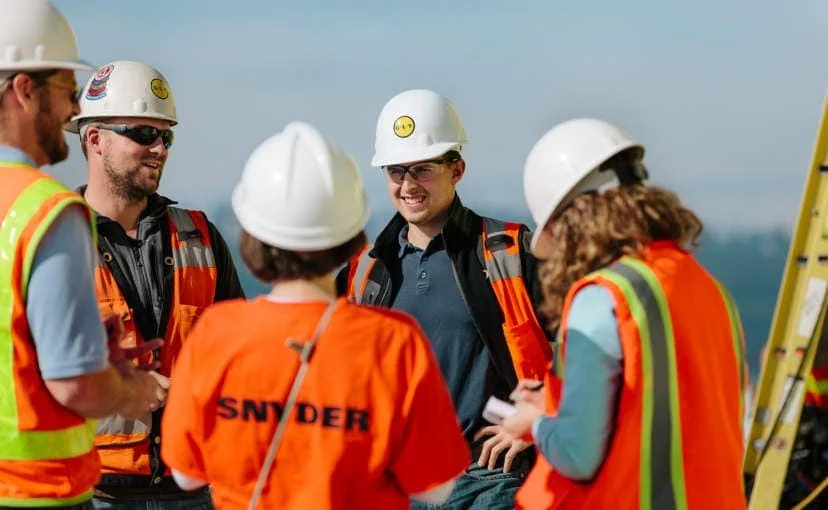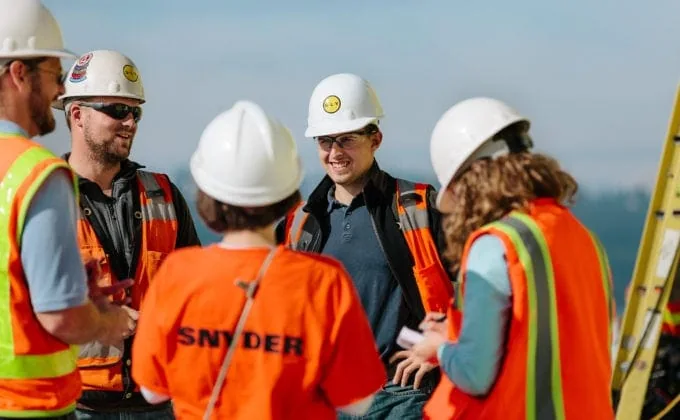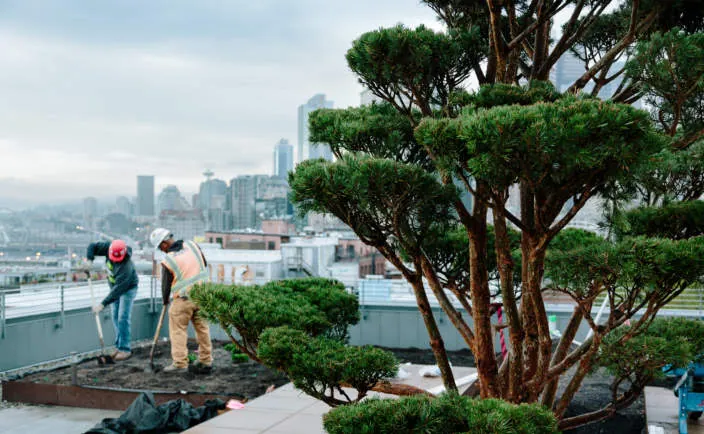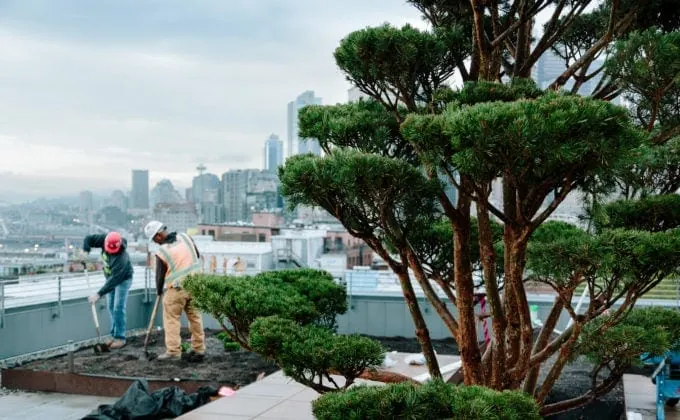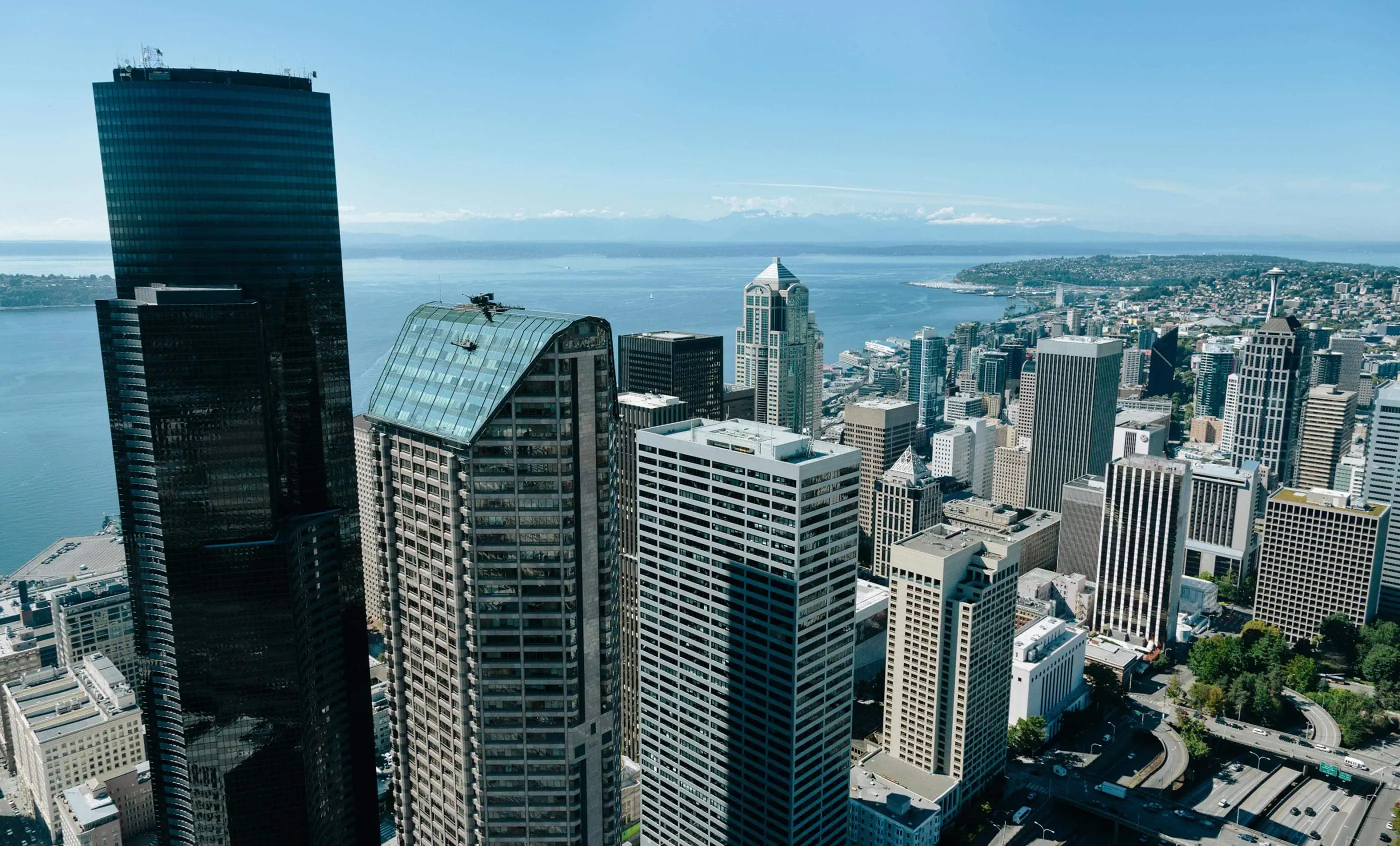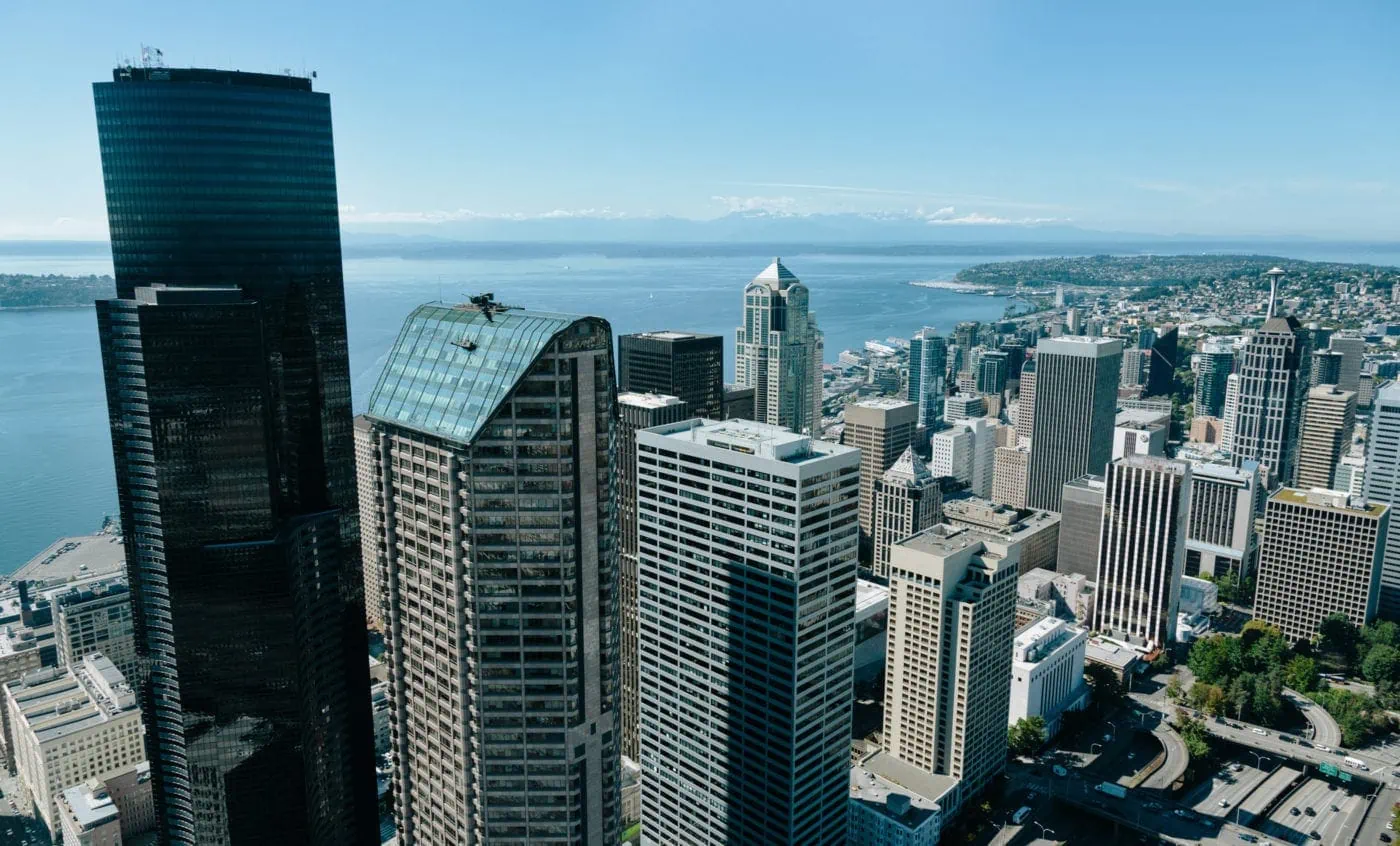 Brand Photography
Our earliest work together also codified the corporate mission and initiated a complete redefinition of the brand positioning.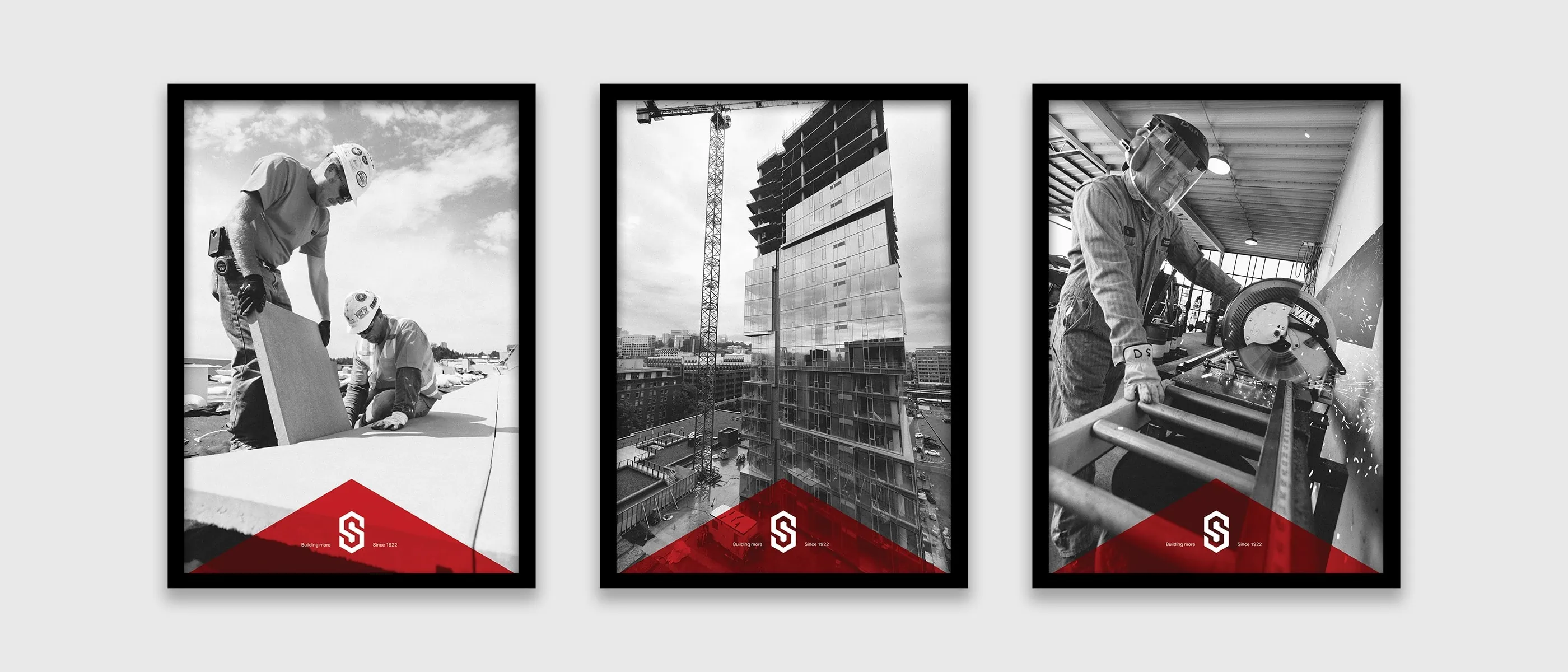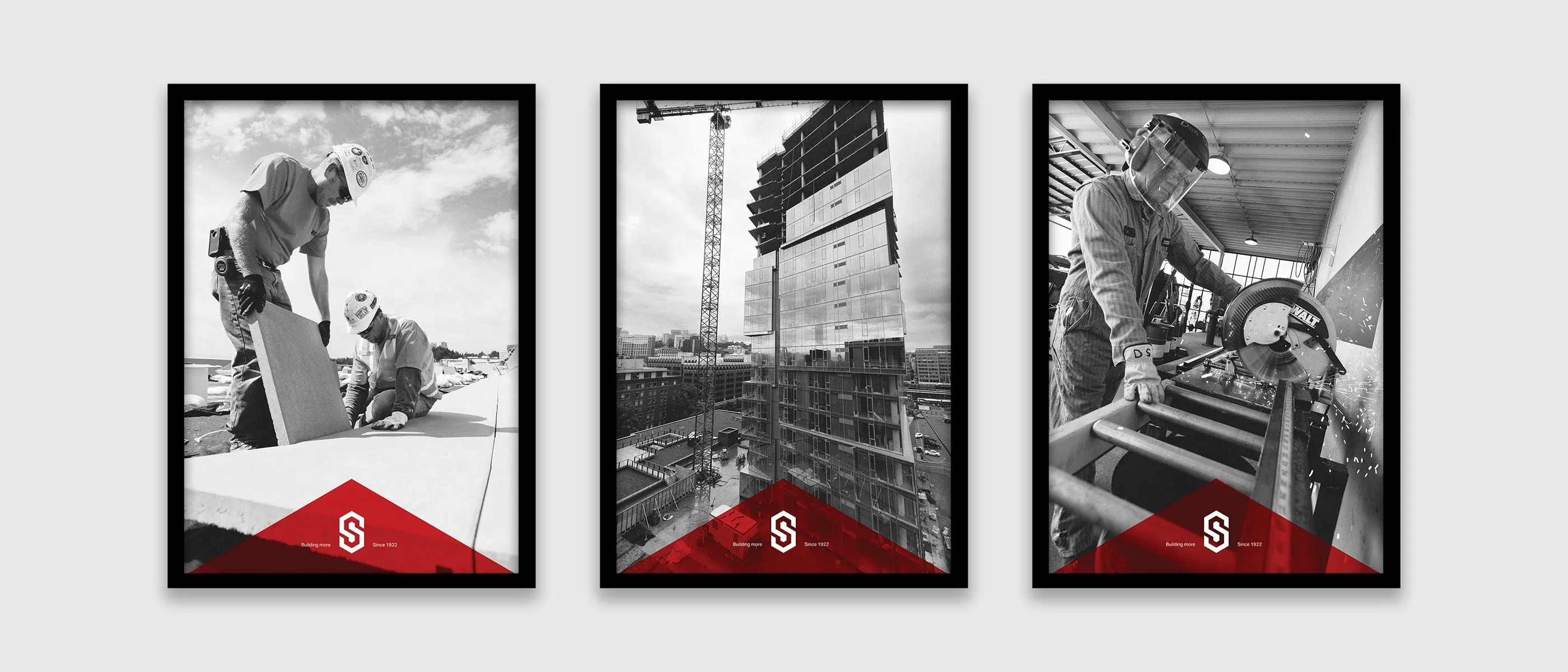 Posters
Naturally, what followed was a full revitalization of the brand identity, realized through a host of deliverables that included print, environmental graphics, sales support materials and website design and development.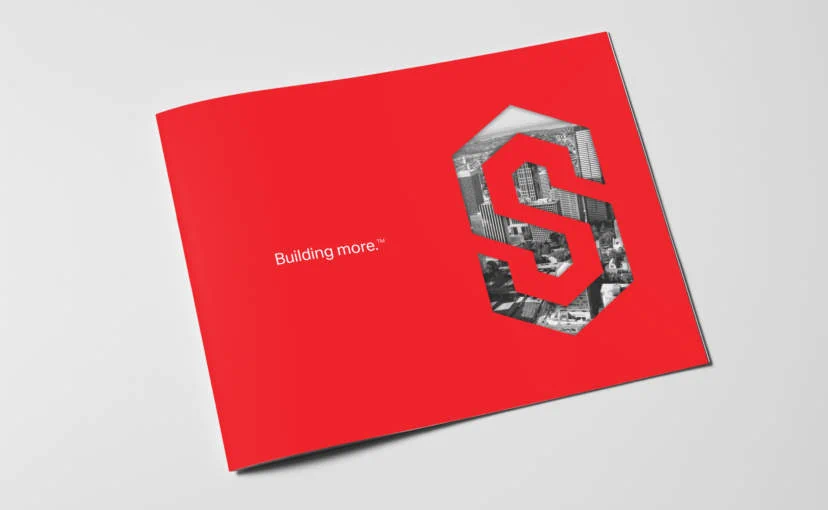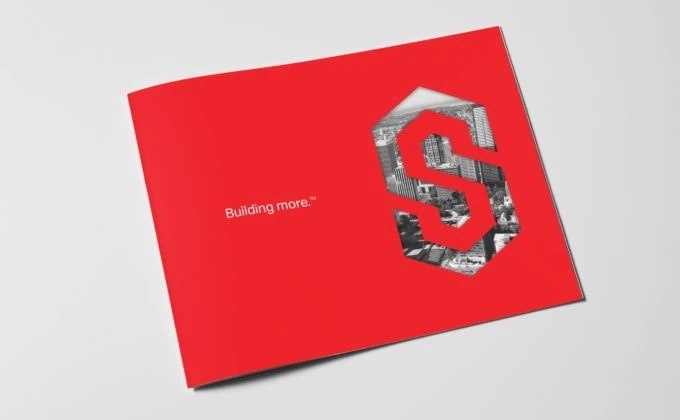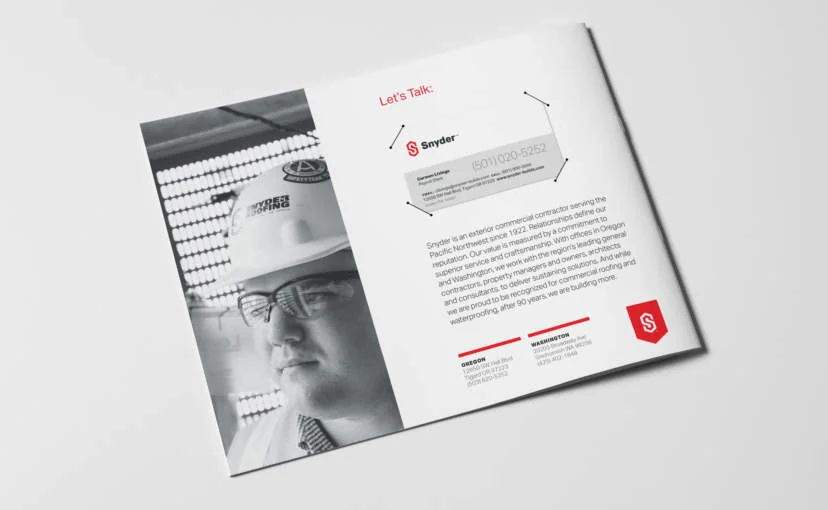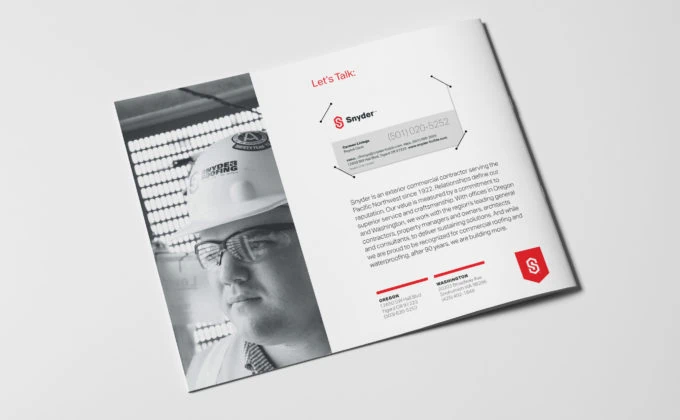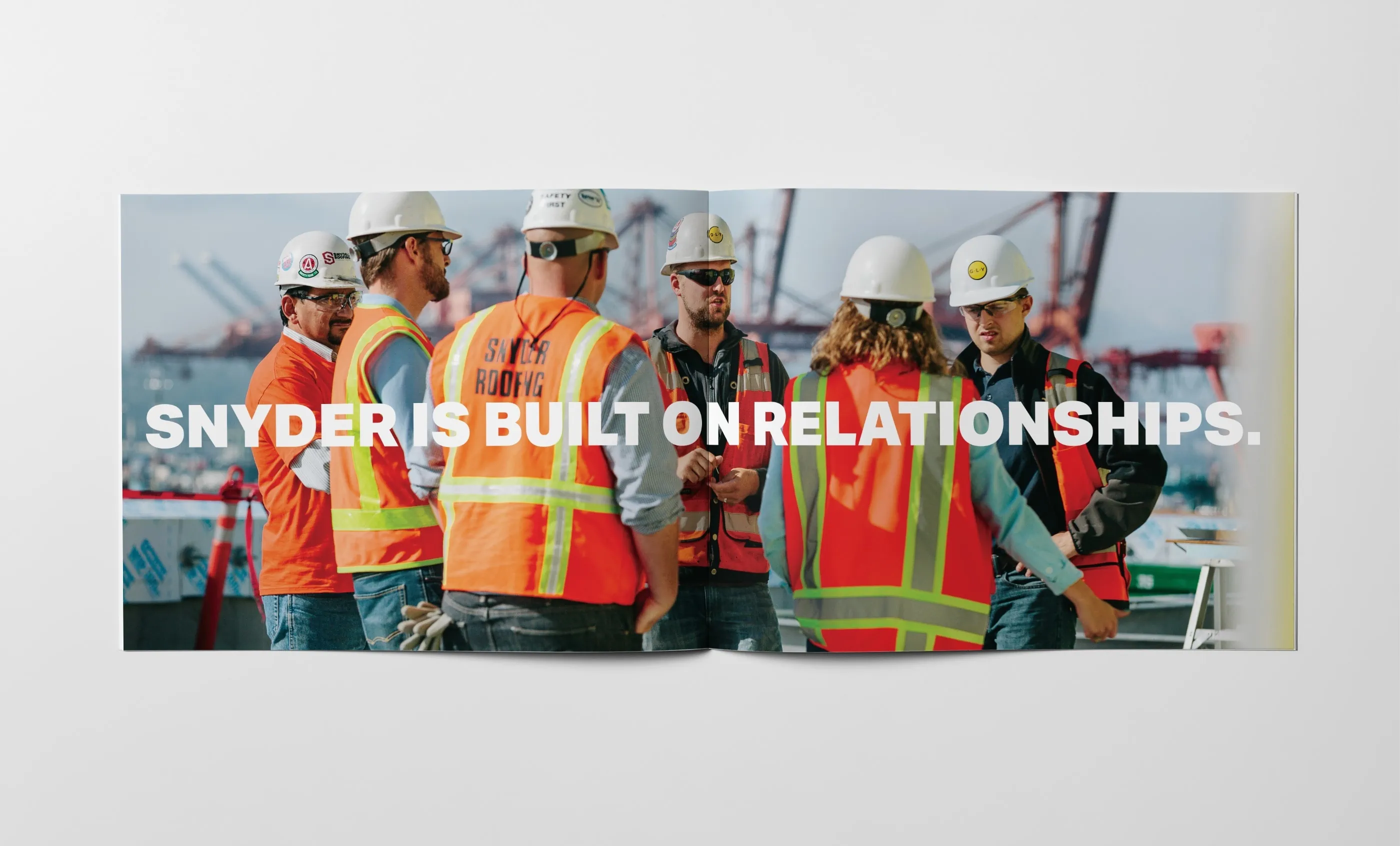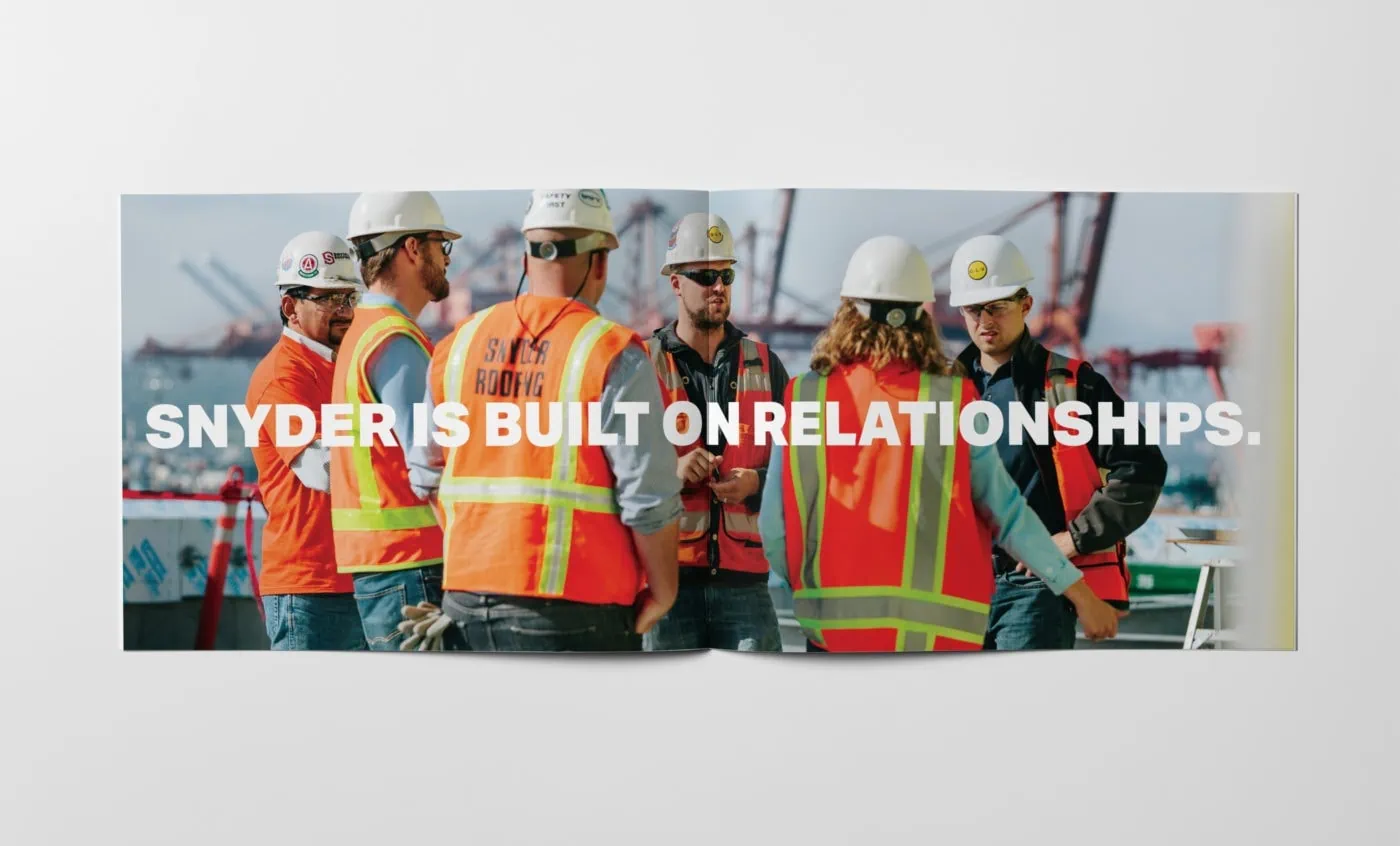 Overview Brochure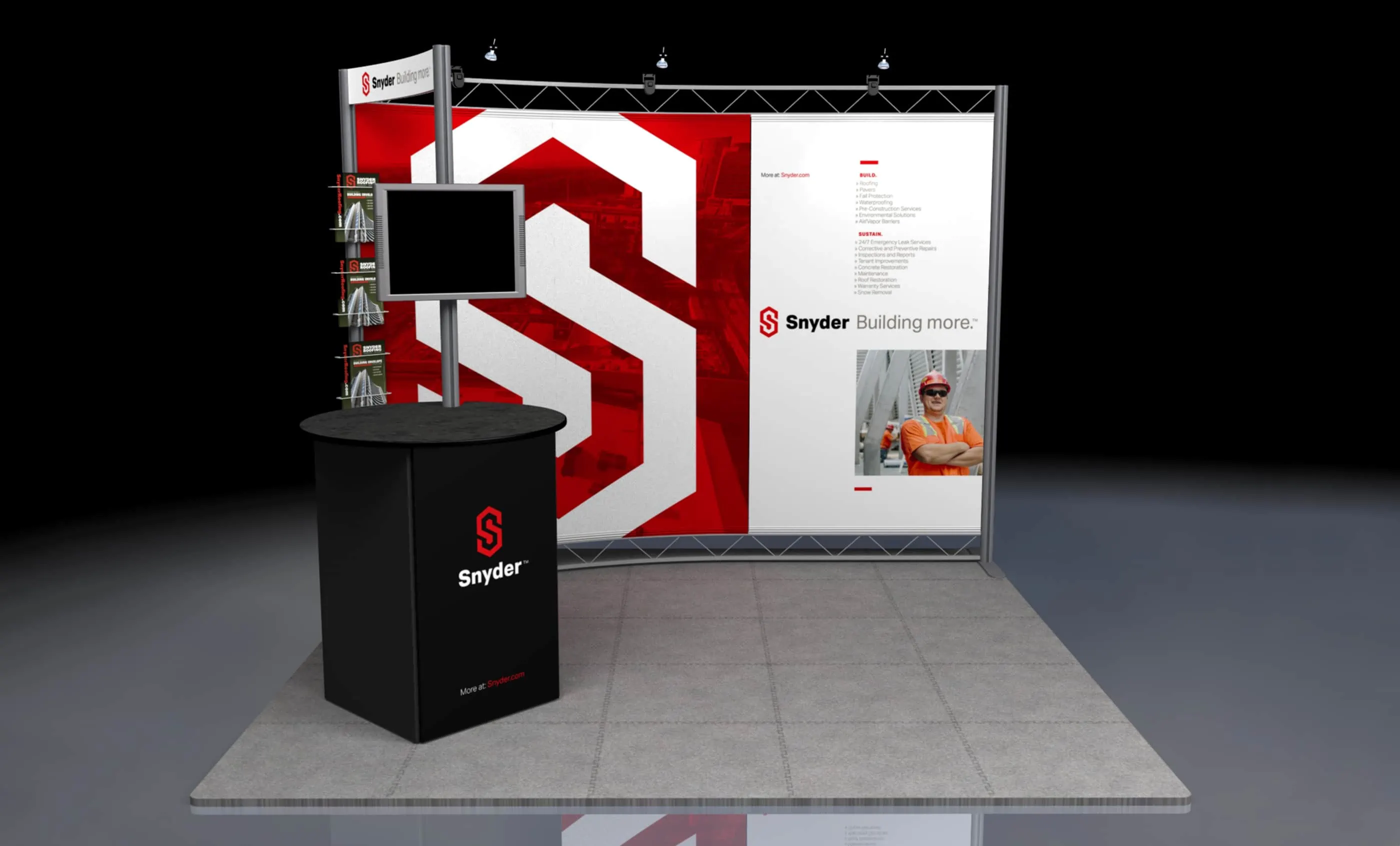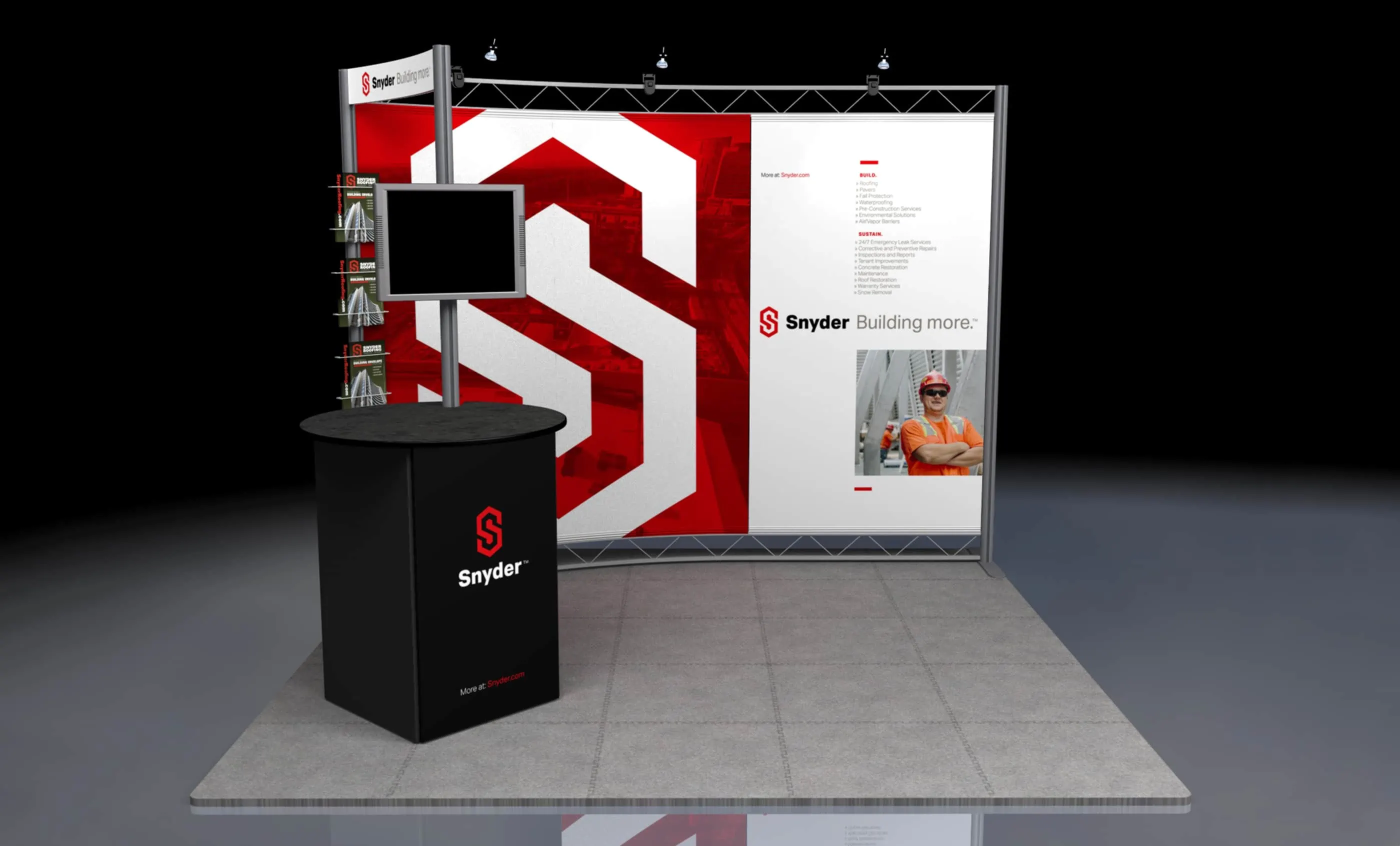 Tradeshow Rendering
OVO's continuing work for Snyder includes organizational consulting for all companies under the corporate banner, as well as the execution of strategic communications, forecasting, planning and direction of the annual brand and marketing program.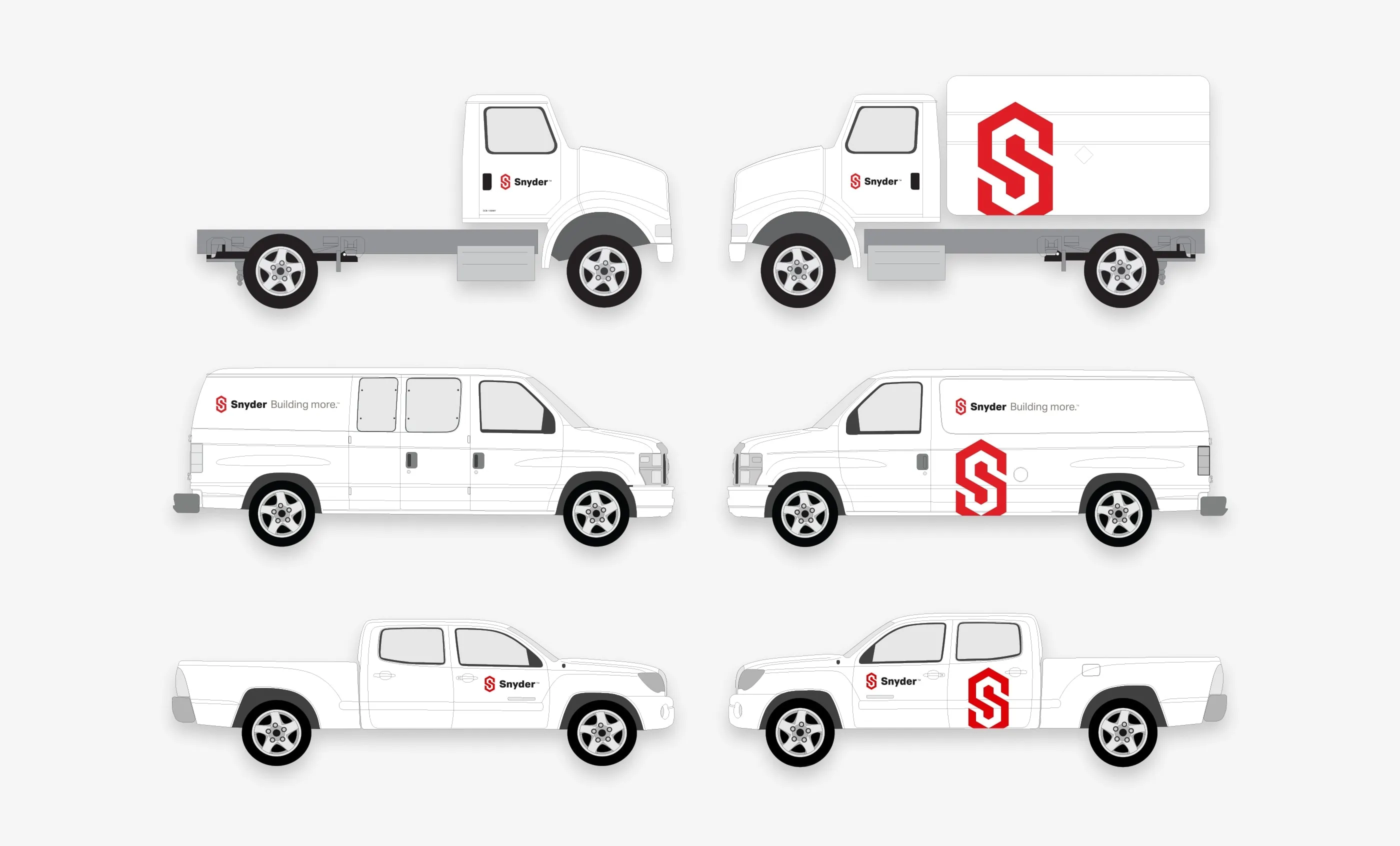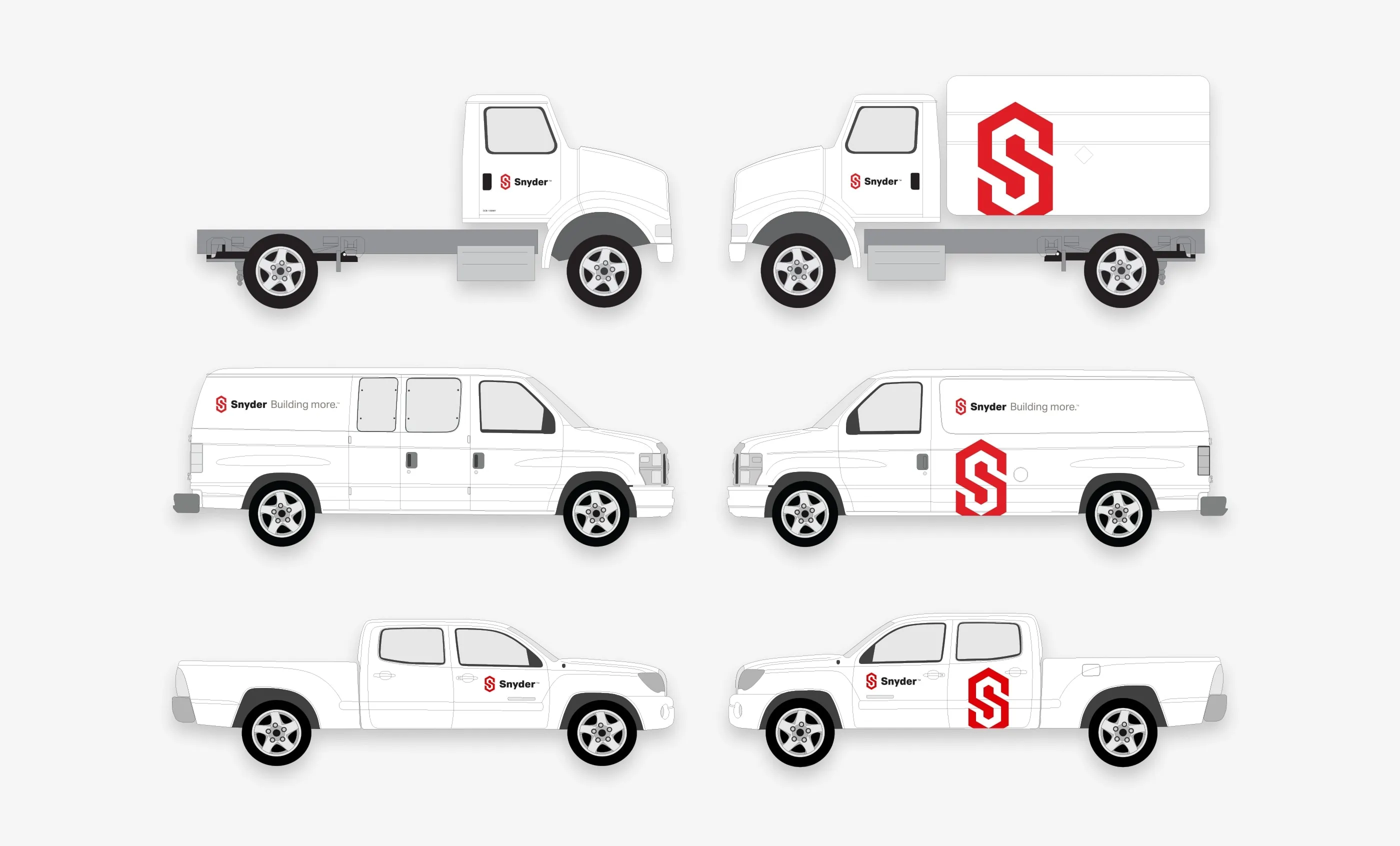 Vehicle Wraps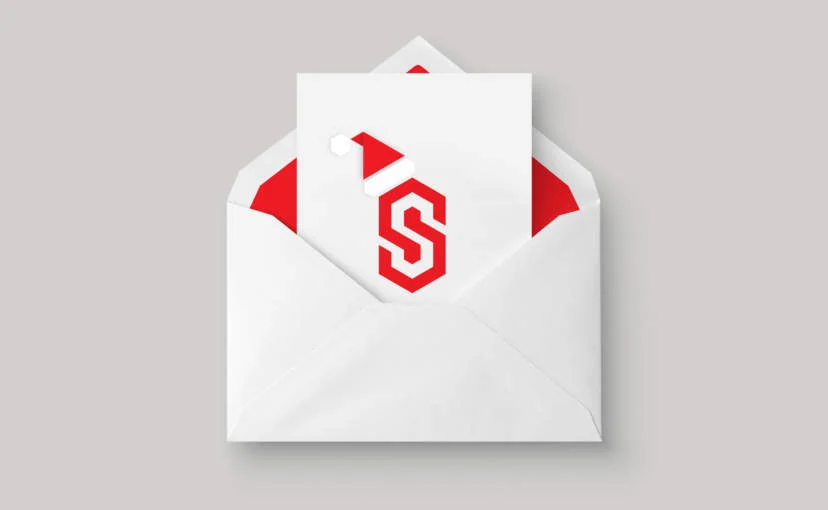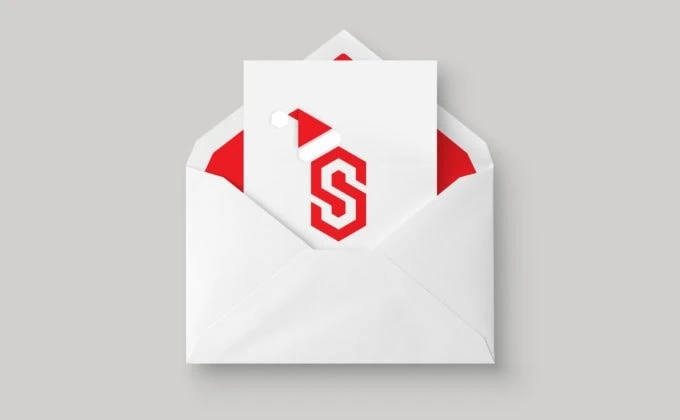 Snyder Christmas Card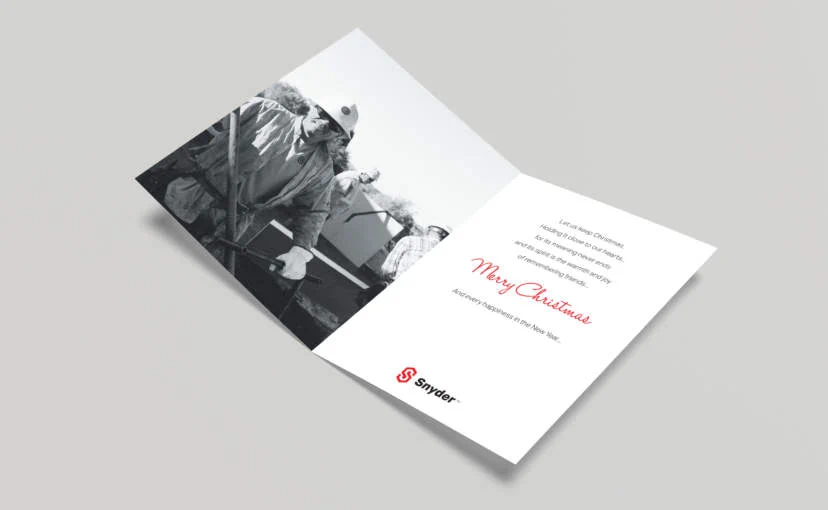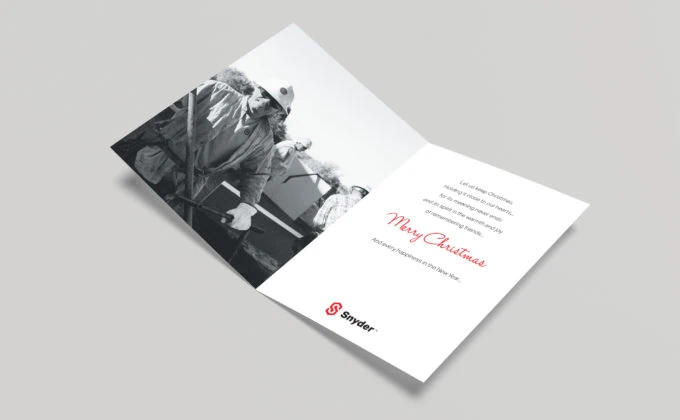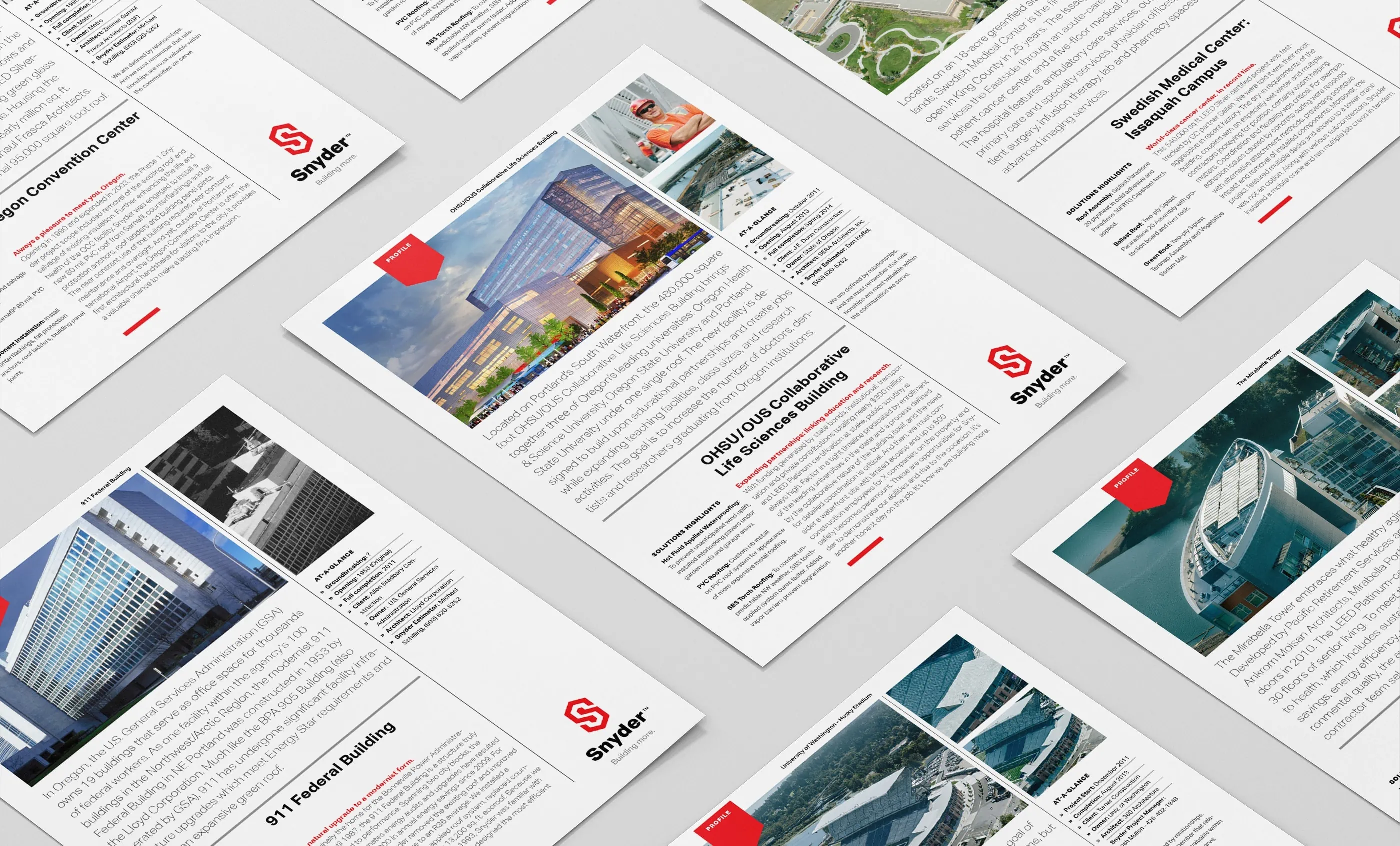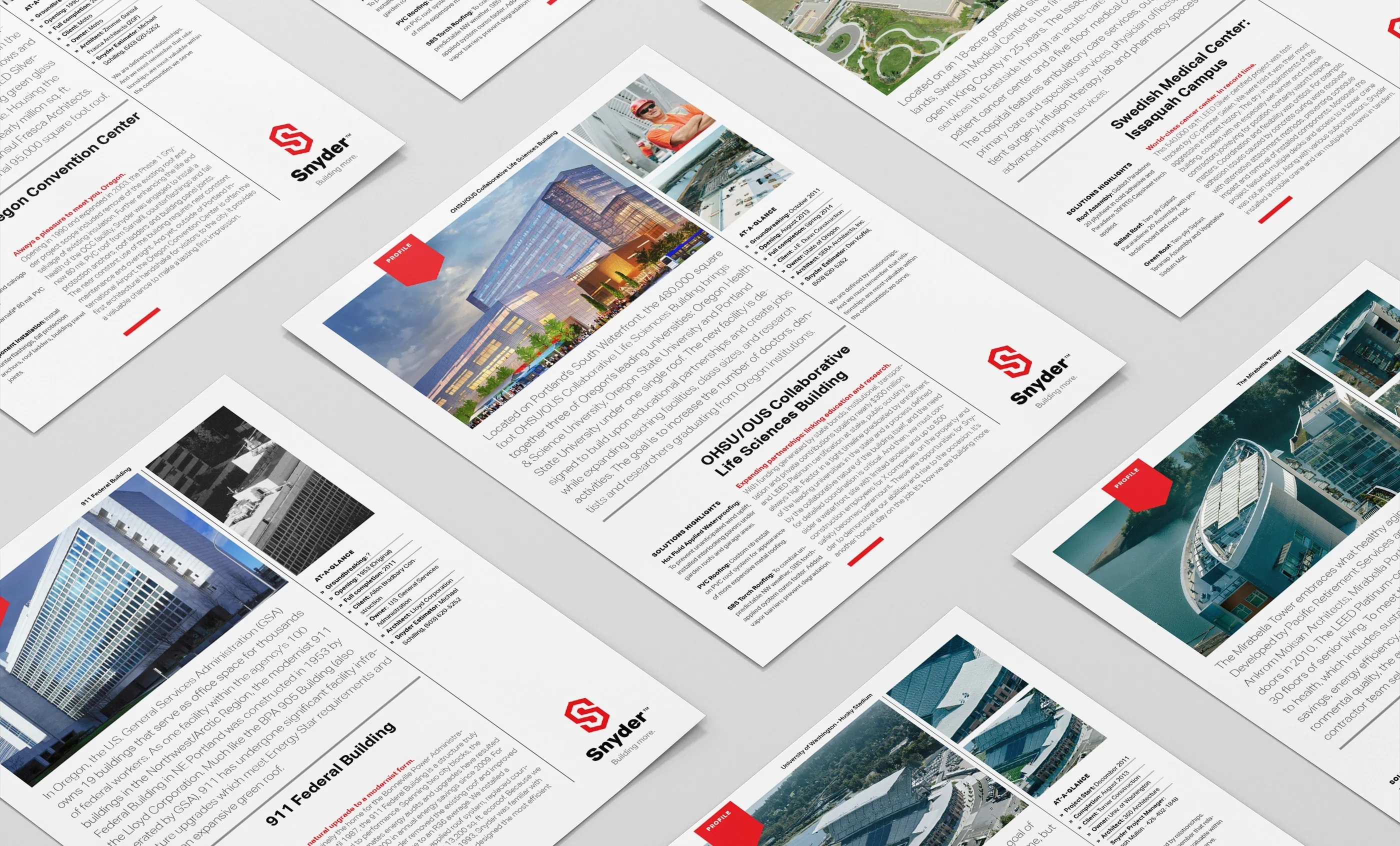 Project Profiles